"Why is my dog hyper" is likely the question you're wondering right now after seeing a massive amount of energy from your dog. Most dogs love to run, play and be active – it's part of their nature.
But have you ever noticed that sometimes your dog is super hyper or overly excited, maybe more than they normally are? It's one of the most commonly reported behavioral concerns of Canine Good Citizen (CGC) and AKC S.T.A.R. Puppy dog owners.
The complaint is that the dog is "hyper" or "too active." There's a variety of reasons why your furry companion may be bouncing off of the walls, and we're here to share them.
In most cases, it requires the owner to be more educated about a suitable schedule or amount of activity for your specific breed. Bonus: We'll also share a few tips on calming your hyper puppy.
Before scrolling down this guide "Why Is My Dog Hyper," check out these similar questions: Are Goldendoodles Hyper and Why Does My Dog Stand On My Chest?
What Makes a Dog Hyper?
Before tackling the solution to a hyper dog, we first have to understand why our dogs become hyper. This is important so that we can accurately address the situation and determine what will work best for you and your dog.
1. A Dog Becomes Hyper Due to Boredom
This one may seem simple, but it happens to be one of the most common reasons your dog acts like the Tasmanian Devil. Consider your daily routine – are you at work all day and leave your dog home alone for extended hours?
Do you play with them when you get home or take them on walks? Just as a human would get bored, dogs can get bored as well. Sitting in the house all day with little to no exercise can bring out hyperactivity in dogs, as they need proper exercise and play – especially if they are an active breed that was bred to run around a farm and herd cattle all day.
A few examples of the breeds who need the most exercise are Poodle, Golden Retriever, German Shepherd, Russell Terrier, and the Border Collie. These are just a few of the many athletic breeds that will require extra long walks, a big backyard to run around in, and many games of fetch.
Recommendations: Best Weighted Vest For Dogs.
2. Excitement
Excitement is another top reason why your dog is overly hyper. Your dog could be excited to see you, meet new people, welcome guests into their home, see a squirrel or another dog out the window – the reasons are endless.
Their excitement can be demonstrated as barking, jumping up and down, running in circles, etc. The scientific reason for a dog's excitement is similar to that of a human – their brain releases a chemical called dopamine which results in a reaction that looks like the aforementioned reactions.
3. Diet
A dog probably will not become hyper due to dietary reasons alone, but it's worth noting on our list. A proper diet can contribute to your puppy being as healthy and happy as possible.
Certain types of food or a certain diet that contains many of those foods can contribute to your dog's behavior. The chemical substance dopamine is decomposed into phenylalanine. Therefore, try to avoid feeding your dog too much chicken, turkey, or wild meat, since these contain high amounts of phenylalanine.
Options such as sheep, lamb, or hot pork meat are low in phenylalanine, which may be exactly what your dog needs in combination with some other solutions to curb their enthusiasm.
4. ADHD or Hyperkinesis
Maybe the hyperactivity you see in your dog is something that they cannot control despite your efforts. Just like in humans, this can be a disorder or a biological factor.
Like humans, dogs can suffer from symptoms of ADHD – but this condition is actually called hyperkinesis in the dog world. In dogs, hyperactivity symptoms include high energy, distractibility, lots of fidgeting and movement, inability to pay attention, and impulsiveness.
This can be very frustrating to see in your dog because it could lead to many behavioral issues such as bad temperament because of stress, inability to train, poor socialization, etc.
If you believe this is the case for your dog, it is best to reach out to your trusted vet to develop a plan that is best for your companion. They'll evaluate your dog and ensure they take the best measures possible in addressing the condition.
Calming a Hyper Dog
Whether you call it hyper-active, over-excited, zoomies, or going crazy. Dogs acting excited can be quite cute and give you a laugh. But, if your dog being too hyper leaves you exhausted every single day, you might not see the fun anymore (understandably). Luckily, we've put together a few tips that will calm your over-active friend.
1. Provide Enough Exercise
As we mentioned previously, certain breeds require more activity than others. While all dogs require some level of exercise during their day, it is important to be knowledgeable about the needs of your specific breed.
For example, an owner of a German Shepherd will need to provide more exercise to their dog than the owner of a lazy French Bulldog. This means multiple long walks per day, running around, games of fetch, etc. If your schedule does not allow for this kind of activity, a doggy daycare may be a great thing to consider for a couple of days a week.
These establishments provide a play area so that your dog can run around with other dogs, all while being safely watched by a trained individual to ensure your dog's safety. If you feel nervous about leaving your dog, some places even have cameras set up for you to check in on your puppy during the day.
3. Provide Mental Stimulation
Along with exercise, some dogs need mental stimulation as well. Think of this as an exercise for your brain, similar to playing sudoku or doing a crossword puzzle. Use puzzles, treat-release toys, or outdoor activities that appeal to your dog's instincts.
Intelligent dogs will love the mental stimulation activities that require them to search or problem-solve to get what they want, whether a toy or a treat. Mental stimulation will wear your dog out, which will require rest.
4. Enroll in an Obedience Class
Training your dog is important for any breed and its owner. Learning tips and tricks from a professional will help you learn the best way to interact with your dog, including calming your dog down when they are getting in their hyper-active moods.
Additionally, being in an obedience class will give your dog an activity, or a job to do, which will tire them out after each class. Just like when you were in kindergarten and took a nap after school – your brain was tired from all that learning. A similar occurrence happens to our dogs as well.
Conclusion For "Why Is My Dog Hyper?"
Most dogs can be hyper-active at some point in their lives for many reasons, whether it's boredom or excitement that causes them to go crazy. Luckily, most of these issues are completely normal and nothing to be alarmed about. Although you should not be alarmed, this activity can understandably be a burden for some pet owners.
To summarize our lesson from this article, it is important to be aware of what your pet needs in terms of exercise, diet, and training – and as always, it is best to consult your vet if you believe your puppy is not their happiest or healthiest. We hope this has been helpful to you and your best friend.
For more dog questions like "Why Is My Dog Hyper," you can check out:
You can learn more about this topic by watching "How to Calm Down an Overly Excited Dog" down below: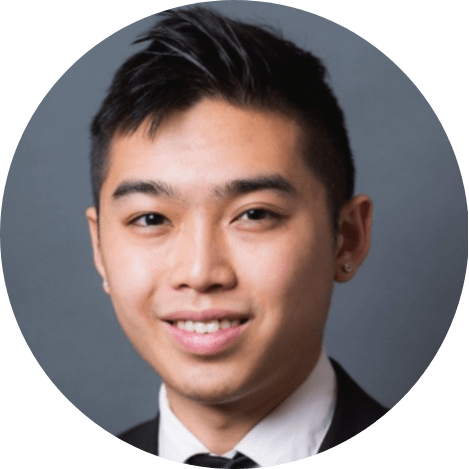 Andy is a full-time animal rescuer and owner of a toy doodle. When he's not saving dogs, Andy is one of our core writers and editors. He has been writing about dogs for over a decade. Andy joined our team because he believes that words are powerful tools that can change a dog's life for the better.
Why Trust We Love Doodles?
At We Love Doodles, we're a team of writers, veterinarians, and puppy trainers that love dogs. Our team of qualified experts researches and provides reliable information on a wide range of dog topics. Our reviews are based on customer feedback, hands-on testing, and in-depth analysis. We are fully transparent and honest to our community of dog owners and future owners.