"Why is my dog hyper at night" is something you'd ask after a 10-hour-shift at work and sit down to greet your best friend. Your dog. He's doing the normal oh-my-gosh-I-haven't-seen-you-in-forever wag of its lower half and trying to jump into your lap.
Your thoughts immediately go to tonight since, most often, it's wide awake, and it's tough to get a whole night's rest. So why does your dog get hyper at night, and what can you do to ensure everyone gets their beauty sleep?
Before scrolling down this article "Why is My Dog Hyper At Night," check out these related topics: Why Does My Dog Stand On My Chest and Why Do Dogs Wink?
Reasons Why Dogs Get Hyper At Night?
So is your future going to be filled with sleepless nights because your dog has the zoomies or barking and whining non-stop? Zoomies are also known as "frapping," which comes  from the acronym "F.R.A.P." or "Frenetic Random Activity Period."
And that sums them up perfectly. Your puppy will show intense and random activity for a short burst of time." — American Kennel Club. First, what are some of the issues that make your dog act this way?
Lack of exercise – Most people know, a dog without proper exercise is a dog with unspent energy. It's also an unhappy dog. Humans get around in life. Go to work, appointments, rush here, rush there.
Your furry one's life is spent at home watching, waiting, maybe playing with an interactive toy or two. But they need to get out every day. Travel with their legs. If they don't, you'll see it at night in the form of hyperactivity.
Lack of Attention: Of all the animals, dogs probably need our attention the most. It's a good thing you have a life, but that means that your dog needs you to be the guardian you are when you get home. It's easy to get caught up in life and forget important things like spending time with your dog. This can cause all kinds of behavioral issues for your sweetie, including being too hyper at night so they can get your attention. They're more than canines. They're sentient beings who need us to give them what they need – love and attention.
Lack of a Routine: Dogs, like children, need a routine to expect certain things at certain times. Exercise, feedings, alone time with toys or napping, and particular time spent with you are all things that need to be regulated for a dog to live its best life.
Different Internal Clocks: It's okay if you don't know all there is to know about dogs, but if you have one, there's plenty of information out there to be had about what they need to be healthy and happy. For example, dogs sleep up to 50% of the time in 24 hours. That would be too much for humans, but they're not us. The thing is, that time is broken up. They do sleep lightly when you're around because of instinctual and other reasons, so sleeping is sometimes sporadic for them. It's not for eight hours straight.
Requires a Job: Probably not as a yoga instructor, but certain dogs were bred to work. Energetic and working dogs enjoy doing things that help humans. (Think therapy, police, and search and rescue dogs). A lack of purpose means that energy could come out in the middle of the night.
Experiencing Pain: Often, instinct takes over when dogs are in physical pain. Predecessors of dogs, wolves needed to cover up pain since predators would zero in on them, knowing they were an easy target. They learned to ignore pain so they could stay alive. Your dog may not whine, but instead, it might act out and be active during the night. I've seen dogs who have had horrific injuries, either inflicted on them or due to an accident and who have given no indications they're feeling any pain. Your dog may need help.
Eaten Too Close to Bedtime: Just like us, if dogs eat too close to bedtime, they might become hyper during the night. You can take action to remedy all these reasons your dog might not sleep when everyone else is and change the situation so you can get some rest. It just takes dedication. Besides, it's probably what you committed to when you welcomed your dog into your home.
Picking Up On Your Stress: If you're unsettled or anxious and nervous when you go to bed, Junior picks up on that and may act out in frustration or match your emotions.
Related: Are Goldendoodles Hyper and Goldendoodle Energy Level Information and Facts.
Solutions For Helping Your Dog Relax At Night
Reward Your Dog: When your dog does calm down in the middle of the night, be sure to remember the number one way to reward it with positive reinforcement training. Please give it a treat. Putting it in its crate would be ideal. Keep your voice low and steady, and say good night. Treats are king.
Exercise: A walk a day, at least, is what they need. Plus, it will be healthy for you, too. Talk about a win-win.
Give Them a Job: Give your dog a job. Their abilities are often underutilized. Putting a backpack on them and training them to carry things from room to room will give their minds a workout. Equally as important as physical exercise.
Take them to the vet: It's a good idea to rule out physical illness in your dog if they're hyper at night. Then, your veterinarian can determine if it is sick or in pain.
Feed them at regular times: It's best to feed your adult dog twice a day, puppies three times, at the same time each day, so their systems adjust to feedings. It will also help them know how long it is from when they eat to when they go to bed. They're extremely smart with knowing what times things happen daily. You may have had a dog who "nudged" you to fill its bowl.
Give them enough attention: A couple of hours a day of undivided attention is what your dog needs. It doesn't have to be all at once. As long as they know the love you have for them, they might not try getting attention from you at chicken-a.m.
Give yourself enough attention: Do something for yourself at bedtime to relax. Whether that's reading, meditating, or getting your feelings out to someone, it will not only help your puppy relax but think of how much you could benefit from it. You both deserve it. As your dog spends more time with you and these solutions start to work, it'll become familiar with your household's sleeping habits and usually adjust accordingly.
Related: Low Energy Hypoallergenic Dogs That Don't Shed and When Do German Shepherds Calm Down?
Conclusion For "Why is My Dog Hyper At Night"
But if you've tried all these things and your dog is still hyper at night, it may be time to call in an animal behavioral specialist to pinpoint the problem. Just don't give up.
It may take some time to figure out what's going on with it and for things to smooth out. When they do, you'll be able to say, "we did it!" and everyone can wake up well-rested.
If this guide "Why is My Dog Hyper At Night" helped you, you should check out these other guides:
You can learn more about hyper dogs by watching "Teach Your Puppy to Calm Down With This 7-Minute Exercise" down below: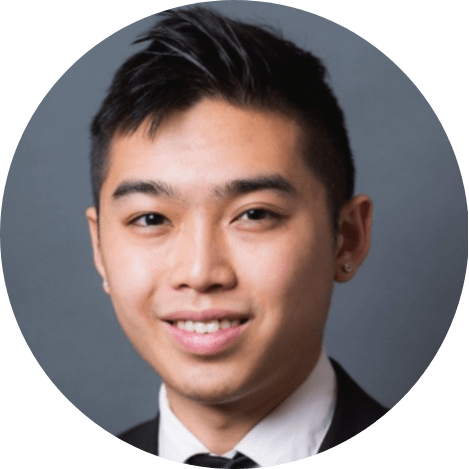 Andy is a full-time animal rescuer and owner of a toy doodle. When he's not saving dogs, Andy is one of our core writers and editors. He has been writing about dogs for over a decade. Andy joined our team because he believes that words are powerful tools that can change a dog's life for the better.
Why Trust We Love Doodles?
At We Love Doodles, we're a team of writers, veterinarians, and puppy trainers that love dogs. Our team of qualified experts researches and provides reliable information on a wide range of dog topics. Our reviews are based on customer feedback, hands-on testing, and in-depth analysis. We are fully transparent and honest to our community of dog owners and future owners.