"Why does my dog sleep on me" is often asked because owners are curious about these behaviors. What does it mean? It's a lovely thing to have an affectionate pet. An exuberant greeting from your dog can make all your stress and anxiety melt away. There's nothing like cuddling up on the couch with a book and your pet beside you.
However, there is such a thing as too much closeness. It cannot be delightful when your pet persists in turning you into his doggy bed. No matter where you choose to sleep – sofa or bed – your beloved dog, is sure to sleep on top of you. What can account for this strange habit? Short of locking your bedroom door, how can you avoid sleeping with a heavy dog on your chest?
Before scrolling down this article "Why Does My Dog Sleep On Me," we think you might find these guides helpful: Reasons Why My Dog Has To Sleep Touching Me and What Can I Give My Dog To Sleep At Night?
What You Need to Know About Sleeping Positions

A dog's behavior can show a lot about his emotional state. As a pet owner, you need to be mindful of how your dog sits, walks, eats, and sleeps. Your dog's preferred sleep position can also offer a glimpse of how your pet feels about you, which is why they sometimes lay on you.
Some of the most common sleeping positions of dogs include: 
Curled up: This is the usual pose of dogs asleep in the wild, as it protects their internal organs. It also helps keep them warm.
Sleeping on one side: This shows that your pet feels protected and relaxed.
Sprawled on stomachs: This position allows your dog to stand up quickly. Puppies usually sleep in this pose.
On the back with paws in the air: This position means that your dog is probably feeling hot, as the belly is exposed to cooler air.
Snuggled up to a companion: This shows that the companion is trusted and loved by the dog.
On average, dogs need more hours of sleep than humans do. Do not be worried if your dog sleeps for 14 hours a day. Expect them to take naps throughout the day. Like human babies, puppies sleep a lot, about 18-19 hours per day. If you notice that your pet has been sleeping more than usual, it could indicate a health concern. Consult your vet as soon as possible.
Other Dog Sleeping Question: Why Is My Dog Breathing Heavily While Sleeping?
Why Does My Dog Sleep on Top of Me?

Dogs, wolves, and other canines are born in litters, so they have an innate need to sleep surrounded by their siblings and parents. These sleeping piles provide puppies with all the warmth and security that they require for healthy growth. However, domesticated dogs are often separated from their litters at an early age and lack siblings to cuddle up against.
It is even worse for rescue dogs, who are usually kept alone in cold cages. Since dogs often consider their owners as family, they want to sleep on top of them as much as possible. It's no wonder that your pet wants to be close to the two-legged member of the pack. That's you. Even when you are unconscious, your presence offers the security your dog needs to sleep peacefully.
Related: Why Does My Dog Slap Me in the Face?
Let us take a look at other reasons why your dog wishes to sleep on top of you:
Protection: Your pet wants to show that it cares for you and wants to protect you, even if there is no potential threat or danger around. Your pet also expects that you will save and keep it safe from all hazards. This is similar to how wolves always travel and sleep together in the wild. This allows them to jump to the defense of their pack members in the case of danger.
Separation Anxiety: Certain dogs may suffer from separation anxiety or a sense of loss, mainly if they have been recently separated from their litter to a new home. When they sleep on top of their new owners, pets show that they want to feel safe and welcomed in their new surroundings. You can invest in a dog bed for separation anxiety with toys, along with that.
Assertion of Dominance: At times, a dog may lie on top of you because your companion wants to assert dominance. Your pet is sending the message that it's the leader of your pack. Occasionally, your pet may see you as the leader and sleep on you as a sign of admiration.
Attention-Seeking: Dogs act out in various ways to get the attention of their owners, such as wagging their tails or dropping the ball. Stretching out on top of you is one more way your pet gets you to focus on it exclusively.
Dog Product Recommendations: Best Dog Toys For Separation Anxiety.
Why This Behavior Can Be a Problem

If your pet keeps on sleeping on top of you, it can be a sign of more severe issues:
Anxiety: Dogs who have anxiety issues are clingy, especially when their owners leave them alone at home. While sleeping on top can help ease your pet's anxiety, you need to figure out why your dog feels this way. An anxious dog is an unhappy dog.
Dominance: While your dog showing assertiveness may not pose a problem initially, you need to be worried if such behavior persists. If your dog believes it's the boss of you, he could harm you as well. It is better to avoid such situations by training your dog to acknowledge his role and place in your home.
Illness: If sleeping on top of you is not the norm for your pet, it may not be feeling well. Your dog is trying to communicate the pain by lying down on you. A sick or injured dog may change position often while asleep.
Other Dog Question: Why Does My Dog Nibble My Ear?
Conclusion For "Why Does My Dog Sleep On Me"

While this habit can seem sweet at first, it can prevent you from getting enough rest. You may find it difficult to sleep, much less breathe, if your pet is a giant breed. Most people like to maintain their personal space, especially in slumber. Instead of shoving it off or yelling at your pet, it is best to pull yourself away gently. You can slide your pet's paws away from yourself.
However, ensure that your pet feels wanted and safe by letting it lay beside you for a few minutes. This way, your pet will not feel rejected. Instead, your companion would assume that you are simply switching your posture away from it. It is a good idea to train your pet to sleep in a separate bed from an early age. If all else fails, you can impose a pet ban in your bedroom.
For more dog sleeping-related articles, check out:
You can learn more about a dog's behavior by watching "Why Dogs Like To Sit On Your Lap" from Veterinary Network down below: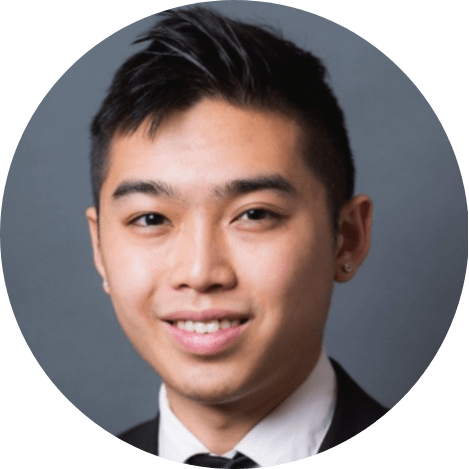 Andy is a full-time animal rescuer and owner of a toy doodle. When he's not saving dogs, Andy is one of our core writers and editors. He has been writing about dogs for over a decade. Andy joined our team because he believes that words are powerful tools that can change a dog's life for the better.
Why Trust We Love Doodles?
At We Love Doodles, we're a team of writers, veterinarians, and puppy trainers that love dogs. Our team of qualified experts researches and provides reliable information on a wide range of dog topics. Our reviews are based on customer feedback, hands-on testing, and in-depth analysis. We are fully transparent and honest to our community of dog owners and future owners.