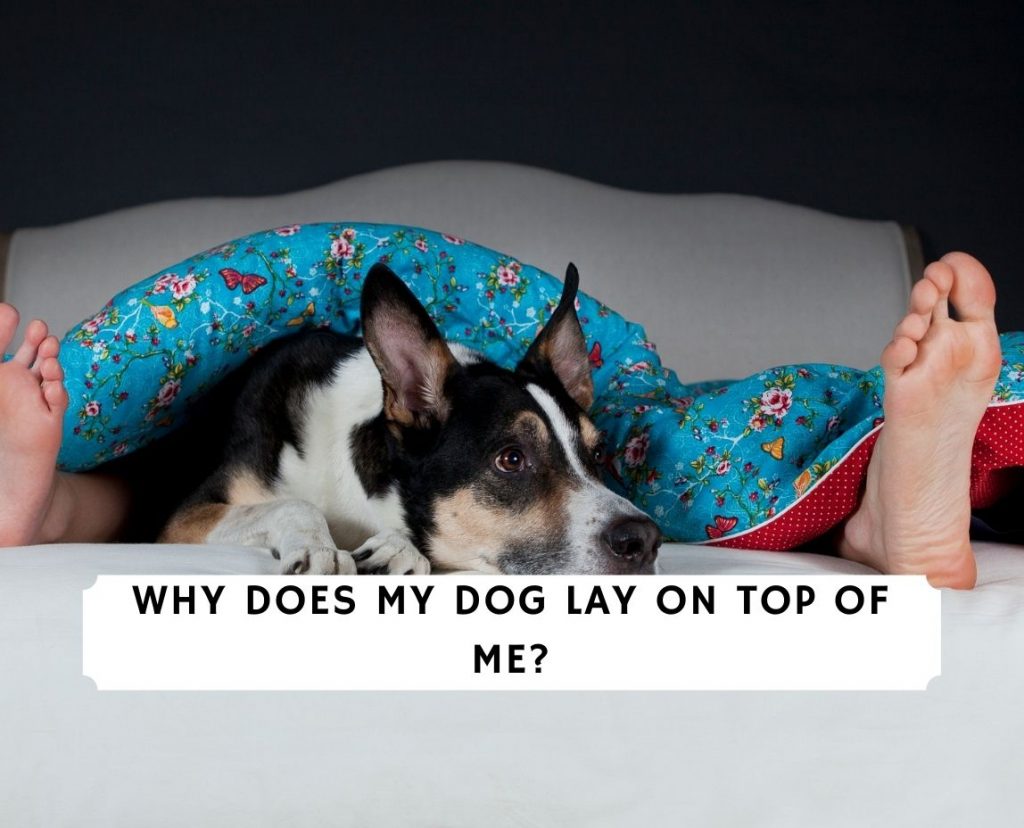 Why does my dog lay on top of me? If you're a dog owner curious about this behavior, then you should understand that your companion is showing signs of affection. There are several other reasons behind this behavior. It doesn't matter whether you're raising a Doodle breed or not. Many dogs will lay on their owners to have the feeling of security and comfort. Similar to other mammals, they sleep together for the feeling of protection and staying warm. You could've been away from your dog for a long time, which means your companion laying on you could be another form of expression that it misses you.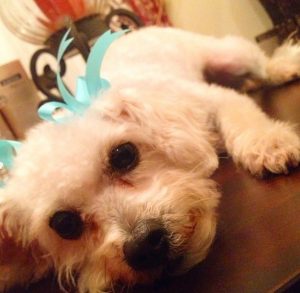 Before we move a little further in-depth, I'd like to share with you a touching story about my poodle and me. Before the pandemic, I remember having to work a part-time job as a server at a restaurant. With an enormous heart filled with happiness and joy, I could tell that my poodle's heart was crushed every time I leave for work. Exhausting and tiring as it is, being able to see her excitement by the time I come home definitely improved my day.
Once I take out my keys to unlock the entrance to my home, I could hear her barking out of pure excitement. She would immediately jump on me by the time the door was open. Before bedtime, she would find ways to lay on me at night. While I didn't want this to become a regular habit, I would let her lay on me for 10 to 30 minutes while petting her at night. 
Your companion would likely feel the same way. The way your dog reacts and behaves goes way back in time. Many dogs will lay on their owners to feel:
Comfort
Protected
Cope with separation anxiety
Protect their owners
Like they're part of the pack
Feeling of Comfort
For many dog owners, it's difficult to understand the emotions of their companions. To understand a dog's behavior, people have to observe the body language and listen to how they bark. Sometimes, it's difficult to tell when your companion is scared or sad. When your dog lays on you, chances are – it wants comfort from you.
When your dog decides to lay on you, try not to brush it off immediately. Pay attention to your companion's behavior first. You want to be there for your dog when it needs you most. Your dog wanting comfort could mean that it wants to feel protected, it's dealing with separation anxiety, or it wants to be a part of the "pack."
Feeling of Protection
Whether your companion is still a puppy or an adult, laying on top of you could mean that it wants to be protected. When my poodle gets scared, she would run and hide behind my legs or lay on me (if I'm laying down). This could happen when you have strangers or other animals inside of your home. Many dogs are different.
There are fearless dogs and there are dogs that are constantly in fear. It's possible to help your dog not be afraid by improving its social life. You could bring your companion to a dog park and constantly introduce them to strangers, your friends, or your family.
Coping with Separation Anxiety
Commonly, dogs deal with separation anxiety when they're left at home alone or when their owner is away. Similar to the story above, dogs will miss their owners even if they're gone for an hour. I remember reading a heartbreaking story of a Shiba Inu (Hachiko) waiting at a  train station for its owner that passed away. The Shiba waited for its owner until the end of its life, which caught the attention of many people around Japan. If your dog breed is the social type, try to give it as much attention as possible even if you have a busy life.
If you live with housemates or your family, then your companion won't feel as separated with all of the interactions. You could adopt another dog so they could have each other when you're not around. There are also beds made specifically for dogs with separation anxiety. While it helps, you should still explore ways for your dog to socialize and interact with when you're not around.
Related: Best Dog Toys for Separation Anxiety
Protecting Their Owners
Your dog laying on you could mean that it wants to protect you. Dogs are extremely protective of their owners. Whether you're sleeping or not, your companion laying on top of you lets your dog know that you're still there. With dogs, they're naturally protective even when it comes to their toys, food, and bed. For centuries, dogs will protect their owners even if they have to put themselves in harm's way. After all, they have a strong instinct to protect the things that they love.
Having Pack Mentality
In nature, dogs are always traveling together because of their pack mentality. Since you're raising a dog, you're considered to be part of your companion's 'pack.' Between you and your dog, you're considered as the alpha in this role. In this case, your dog is your follower, friend, and protector. Many people wonder why dogs sleep by their side or sleep while touching them. Your dog laying on top of you is the same reason.
Conclusion for "Why Does My Dog Lay On Top of Me"
Many dogs will lay on their owners because they have a pack mentality, want to protect their owners, deal with separation anxiety, want to feel protected, or want to feel comfortable. If you're a dog owner, try to be observant when your dog is displaying this type of behavior. In most cases, your companion is showing affection and wants to be by your side.
If you don't want your dog to sleep or lay on top of you, you could place its dog bed by your side. If you're gone most of the time due to school or work, try to find ways for your do to interact and socialize. Many dog breeds love socializing, which means you could find a dog sitter or raise two dogs at once. It's not easy raising a dog but in the end, the experience and memories will all be worth it.
If this article "Why Does My Dog Lay On Top of Me" is helpful, you might enjoy reading our other guides and informational content:
Garrett loves animals and is a huge advocate for all Doodle dog breeds. He owns his own Goldendoodle named Kona. In addition, he volunteers at the Humane Society of Silicon Valley, where he fosters dogs and helps animals. Garrett enjoys writing about Doodles and believes that dogs can teach humans more about how to live than humans can teach a dog.
Why Trust We Love Doodles?
At We Love Doodles, we're a team of writers, veterinarians, and puppy trainers that love dogs. Our team of qualified experts researches and provides reliable information on a wide range of dog topics. Our reviews are based on customer feedback, hands-on testing, and in-depth analysis. We are fully transparent and honest to our community of dog owners and future owners.