You notice your dog growling, but there isn't anything around. The first question that comes to mind is: "Why does my dog growl at nothing?" Whether or not you're a dog owner, you've most certainly heard this sound.
While most often we've approached this utterance in a negative light, a growl can mean a lot of different things. Typically, a growl comes when triggered by a stranger, a scary situation, or something bothering them in their environment.
Usually, you can determine and detect what has brought on the growl—noticing that trigger is vital in relieving any stress in the situation and your dog into a better, more relaxed state.
But sometimes, dogs do not seem to have an apparent reason for growling. It may seem as if your dog is growling at absolutely nothing in these cases. This type of reaction can become pretty confusing and difficult to navigate.
While most often you can determine what brought on the growl, sometimes, you're just not sure at all. Yet while it may be more challenging to determine, figuring out why your dog is growling is a crucial part of taking care of their physical, mental, and emotional health.
If anything is out of the ordinary with their mental or physical health and balance, you'll want to know what is. That way, you can work your way toward identifying a solution to their problem.
A growl can be an essential part of communication with your dog. As you will need to often rely on these vocal cues and other body languages to understand their emotions and behavior, a growl is something to notice.
To help you figure out what your dog may be thinking as they growl at seemingly nothing, we're here to share some helpful reasons why they may appear to be growling at nothing. Use this list to help you decide what may bring on a growl for your dog and what you can do to help alleviate the situation.
Before scrolling down this guide "Why Does My Dog Growl At Nothing," check out these related articles: Why Does My Dog Growl At Me At Night and Why is My Rottweiler Growling?
Why Does My Dog Growl at Nothing?
When it seems that your dog is growling at nothing, there may be more to the situation than what you may be aware of. Even if you do not hear or see something that would cause your dog to growl does not mean that your dog does not notice something. Here are some common reasons why your dog may be growling.
1. Your Dog is On Edge
If your dog is stressed out or anxious about a particular living environment or other situation, they may express their frustration through a growl.
They could be afraid of being left alone, or something that they think could compromise either their health and safety or the health and safety of the family they love. The growl could also be brought on by external factors, such as a lightning storm or other loud noises that they find unsettling.
Dog Product Recommendations: Best Dog Bed For Separation Anxiety and Best Dog Toys For Separation Anxiety.
2. Your Dog Sees Something
Dogs can be quite observant. Especially for some breeds that pride themselves on being a watchful protector of the house, they may want to always be out on the watch. They want to be able to see threats that come and respond quickly.
If they see something either outside or somewhere in the house that seems out of the ordinary or is something they want to draw your attention to, they may respond with a growl.
And while you may not want to admit it, your dog may have better eyesight than you do. They may be able to see things or see them more clearly. Especially in the darkness, such as outside when the sun goes down, their vision becomes more alert.
This can help equip them to still see things from a long distance in a way that humans may not be able to. Therefore, they may respond with a growl if they see something somewhere that unsettles them. Especially if they are perched against a window, chances are they are growling at something they see outside.
3. Your Dog Hears Something
Dogs have some pretty powerful senses that they use to their advantage. They can hear sounds out of the range of normal human hearing. They can also hear things much further away than what humans can pick up.
That's why things like dog whistles can affect dogs but not humans, making them quite effective. This natural ability may also cause them to growl at something they hear. You perceive it as them growling at nothing, but in actuality, they hear something that you simply can't.
These sounds could be of critters in the walls or other animals with a high pitch sound that you might not be able to pick up. They may hear something outside that you can't sense, whether or not it's a warranted threat or not.
4. Your Dog Smells Something
In addition to excellent eyesight and hearing ability, dogs also have an incredible nose that can help them pick up on many types of scents. That's why police will often use dogs to track scents and identify clues or other helpful information using just their nose.
Their sense of smell may also be why they may growl at seemingly nothing. They may be able to smell something that you can't, which may be unsettling for them.
While some breeds may have a stronger sense of smell than others, all dogs can use their nose to help inform them of important information and alert them to potential challenges.
5. Your Dog is Likely Sick
While more unlikely, your dog may be growling out of a sense of internal pain and discomfort. If they really haven't been known to growl much before and are all of a sudden growling frequently, it's vital to discover if your dog is suffering from some other health concern.
Your dog may be growling out of physical pain, such as a stomach ache or hurt foot. Or, they may be growling from a mental concern such as separation anxiety or other forms of depression.
While some dogs may howl or whine or bark when they feel pain, others may choose to growl to express their deep discomfort. If needed, take them to a veterinarian to seek their advice on how you can bring healing to their ailment.
6. Your Dog is Difficult to Deal With
Another reason your dog may be seemingly growling at nothing is that it expresses a negative side to their personality. They may be feeling aggressive and let it out through a growl.
Even if they don't act out on that growl, you must address their signs of aggression and find opportunities to train their behavior in a better direction. In addition to anger or aggression, your dog may also demonstrate their emotion of desiring attention with a growl.
Mainly if you haven't provided them any care or attention for a while, and that's something that your particular breed of dog needs, you can sense their discomfort from a lack of attention with their growl.
Conclusion For "Why Does My Dog Growl At Nothing"
It's rare to find a dog growling without secretly actually having a reason for their vocal communication. So while it may seem as if the dog is growling at nothing, they have picked up on something that we may not be aware of.
Rather than ignoring their concern or yelling at them to be quiet, it's helpful to identify the underlying reason why they are growling in the first place.
Once you've recognized what they've seen, heard, smelled, or felt, you can either address what they are finding concerning or find another way to provide healing and relief for their stress or sickness. Care for your dog and ensure they are happy and healthy by identifying the reason for their growl and working toward a resolution.
For more guides similar to "Why Does My Dog Growl At Nothing," you can check out:
You can learn more about a dog's growling behavior by watching "What Does Dog Growling Mean" down below: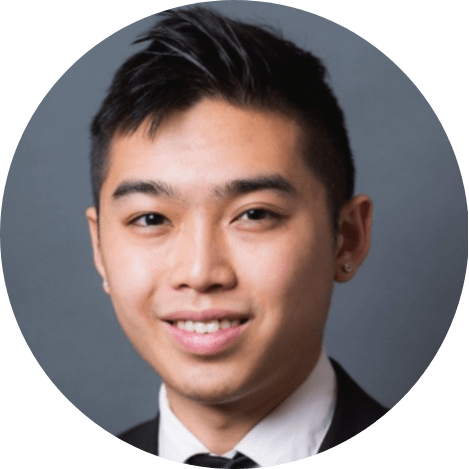 Andy is a full-time animal rescuer and owner of a toy doodle. When he's not saving dogs, Andy is one of our core writers and editors. He has been writing about dogs for over a decade. Andy joined our team because he believes that words are powerful tools that can change a dog's life for the better.
Why Trust We Love Doodles?
At We Love Doodles, we're a team of writers, veterinarians, and puppy trainers that love dogs. Our team of qualified experts researches and provides reliable information on a wide range of dog topics. Our reviews are based on customer feedback, hands-on testing, and in-depth analysis. We are fully transparent and honest to our community of dog owners and future owners.