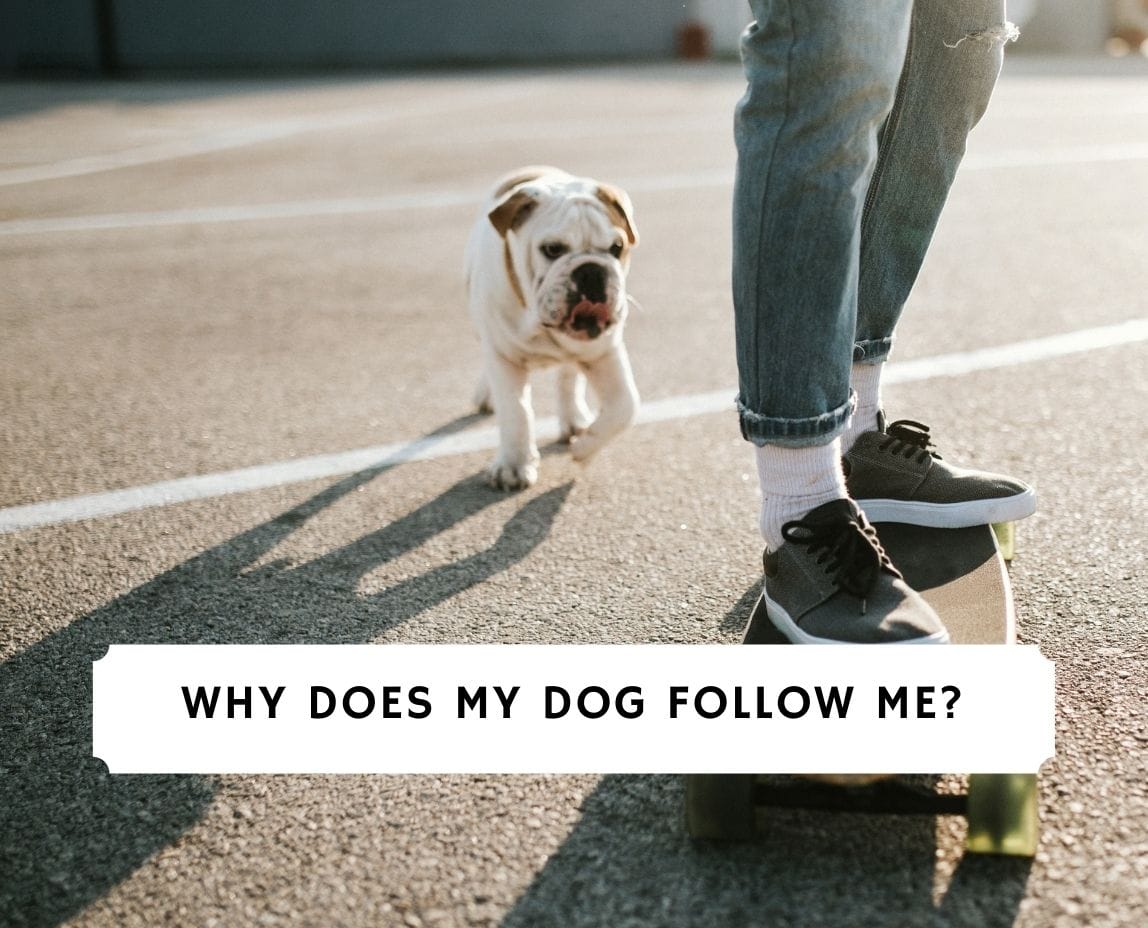 When you're at the comfort of your home, you'll notice your companion following you around. In your mind, you're probably wondering, "why does my dog follow me around when it could be resting on its bed or be doing other things?" Dogs are known for having some strange behaviors and habits. Most often, these tendencies are entirely normal. Your dog usually has a reason for them. They might do things like kicking up grass after they poop or have a particular spot that they've dedicated as their napping location.
They might also want to follow you around, wherever you go. When you're in your kitchen, your companion is right behind you. As you head into the living room to relax on the couch, they'll join right alongside you. Even as you run to use the restroom, your companion might want to tag along by you in your every change of location. You may see this constant following as somewhat endearing. Your presence is needed and enjoyed by your dog. Or, you may start to become annoyed by constantly having a tag-along no matter where you go.
Despite the occasional annoyance, having a dog for a shadow may not always be a drawback. It can make you feel loved and appreciated by your dog – as you're someone who is needed and is depended upon for your dog's happiness. In addition to following, they may also start staring contests with you. This eye contact is an essential part of building a positive and loving connection between you and your dog. An interesting pattern you also may start to notice is that if you have more than one person in your household, your dog may choose to follow after one member over another.
As it turns out, there is a reasonably logical reason for their tracking and following after one person. Whether you're looking to correct this behavior or understand why your dog follows you around so often in the first place, we're here to help. Next, we share some reasons why your dog may follow you around, why they may choose you over someone else in your home, and some ways to correct their behavior.
Before scrolling down, we think you might enjoy other similar articles: Why Is My Dog Eating Grass All of a Sudden and Best Dog Food For Less Poop.
Why Do Dogs Follow Its Owners?

If you discovered that you have a constant four-legged shadow every time you turn around, then there's probably a good reason. With their innate tracking and herding habits, dogs may have a natural tendency to want to follow you around anywhere you go. Often, it is something that they enjoy and finds satisfaction and comfort in. Here are a few reasons why your dog may need to follow you wherever you go.
1. Your Dog Wants Attention
One reason why your dog may follow you around is that they need something from you. As they can't precisely use words to communicate, they use their vocal cues and body language to communicate their needs. Perhaps they're looking for some love and affection with a good petting. Maybe they need to go outside to go to the bathroom. They could be in desperate need of a walk outside. They might also follow you out of their innate pack mentality. In their mind, you have got to stick together, even as you head to the restroom. This is part of their instinct to keep the "pack" together.
2. Anxiety or Stress
If your dog is experiencing stress, anxiousness, or any other emotional or mental struggle, they may want to follow you to be close to you. They might be suffering from a lack of confidence in themselves or the safety and security of their surroundings. In seasons of significant change, such as adding a new member to the family or moving to a new home, dogs can experience stress and anxiety, which they embody in their behaviors and actions. They might also experience separation anxiety if they cannot follow you or leave the house. Your dog can quickly turn into a "velcro dog" if they are unsure if they can trust where they're at and are looking for positive reinforcement from you.
3. Boredom
If there's not much activity happening around the home, your dog might be bored, just like how people may be searching for something to do if nothing is going on, so dogs look for something interesting to be entertained by. They might be interested in what you're up to. They also might not want to miss out on anything interesting or exciting that you may come across. To be sure they don't miss on the action, your companion will likely tag along to your every move.
Dog Product Recommendations: Best Interactive Dog Toys
Why Does My Dog Follow Me And Not My Partner?

Sometimes, your dog might be partial to one person and not the other. Often, this is due to a relationship you've established with your dog. The bond that you may have built with your dog may be more substantial than, say, your partner or other individual living with you. If they know that when they go to you, they can receive a nice petting or other signs of affection, they might be more likely to choose you over your partner. Your dog might also decide you over your partner because it sees you as the family leader. They might have a more positive association with you compared to others in your household. Some breeds even are more likely to choose one single person that they favor over others.
Related Dog Articles: Why Is My Dog Touching Me While Sleeping and Why Does My Dog Lick My Eyes?
What To Do When Your Dog Doesn't Stop Following You
To address the behavior of them following you around at all times, it's essential to first understand the underlying reason they are deciding to be your shadow. Knowing what's triggering the following around can help you come up with the most effective solution. For example, dogs who follow because they need attention can be resolved by assisting them in meeting their need. If they haven't been let outside in a while, let them relieve themselves.
If you haven't petted them in a while, maybe take a moment to cuddle or show affection. If they're carrying their leash around, that can be a clear sign that they are due for a walk outside. If you can tell they are following you out of stress or anxiety, be intentional about consoling them and providing them positive encouragement in themselves and their surroundings. Ensure them that they are in a safe space where they will be taken care of.
Be sure to keep them well-fed and hydrated and make sure that they have slept or provide resting areas that they can have to themselves. If they're bored and don't want to miss out on the action, give them an activity. Toss them a bone to chew on to help improve their dental health. Please give them a toy to entertain themselves with. By replacing their following with another, more constructive activity, you can redirect their behavior.
Dog Toy Recommendations: Best Dog Toy To Keep Them Busy and Best Dog Toys For Separation Anxiety.
Conclusion For "Why Does My Dog Follow Me And Not My Partner"
While having a dog that follows you around in your every move can be endearing, there sometimes comes a moment when you need to have some time to yourself and be away from your dog. Identifying the reason they are following you and redirecting their behavior toward something more positive can help you.
For more dog-related questions and answers, check out:
To learn more about dogs, watch "Why Does Your Dog Follow You Everywhere" from Veterinary Secrets down below: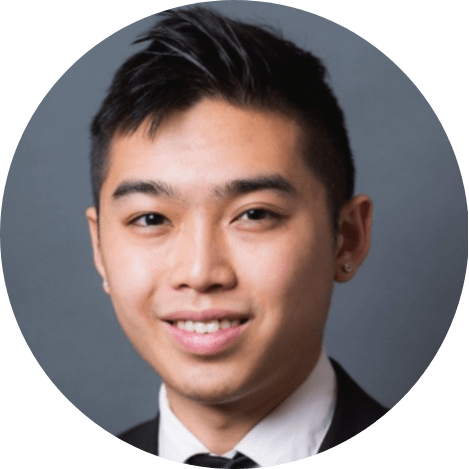 Andy is a full-time animal rescuer and owner of a toy doodle. When he's not saving dogs, Andy is one of our core writers and editors. He has been writing about dogs for over a decade. Andy joined our team because he believes that words are powerful tools that can change a dog's life for the better.
Why Trust We Love Doodles?
At We Love Doodles, we're a team of writers, veterinarians, and puppy trainers that love dogs. Our team of qualified experts researches and provides reliable information on a wide range of dog topics. Our reviews are based on customer feedback, hands-on testing, and in-depth analysis. We are fully transparent and honest to our community of dog owners and future owners.