A common question people often ask is, "why do Pomeranians bark so much." Before we explain why, here's a little something you need to know about this behavior. The bark is one of the main ways dogs can communicate what they are thinking and feeling. Without expressing their thoughts with words, they use this other form of using their vocal cords to let you know that something is going on. Due to their unique temperaments, some dogs are more inclined to bark than others. Some may bark at any and everything they see outside or in every moment where they're seeking attention.
Others may be much more relaxed and chill, only barking when something is particularly wrong or troublesome. Different breeds also have different barks, ranging from a low, growl-like sound or a more high-pitched, yippy sound. While the tones may differ, these barks are a primary form of communication for your dog. When it comes to the ever-popular Pomeranian, they tend to make themselves known with their bark. Like most dogs, they often have an intended reason why they bark.
If you have a Pomeranian or are looking to add one into your home, it's essential to understand their barking habits and what they may be trying to communicate to you. If its barking becomes more of a problem and daily annoyance, understanding why they bark can help you address the situation to encourage them to stop. To help you raise your Pomeranian puppy as a well-behaved puppy that's fun to be around, our team will share some reasons why Pomeranians tend to bark and what you can do to help alleviate those situations quiet down your companion.
Before scrolling down this article "Why Do Pomeranians Bark a Lot," here are some helpful info: When Do Puppies Start Barking and Are Pomeranians Good With Kids?
Do Pomeranians Bark a Lot?
Before understanding why a Pomeranian might bark, is their barking even a problem or concern in the first place? As it turns out, Pomeranians are known for being avid barkers. Their high-pitched yap is a common way they express what they're thinking and feeling, as well as a warning to strangers and other things they may be wary of. Among other small dog breeds, the Pomeranians rank toward the top when it comes to how often they bark.
Their mighty howl can also be somewhat surprising for their tiny bodies. Their barking tendency can become quickly annoying and bothersome, especially for new dog owners or those who live in tight living conditions. The overall temperament of a well-bred Pomeranian includes that they are curious and bold. They can also be quite aggressive and energetic, with a love for attention and playing with others. With their dominant personality, they can also show signs of aggression, which is another contributing factor to their sometimes excessive barking.
Dog Barking Product Recommendations: Best Anti-Bark Collar and Best Device to Stop Dog Barking.
Reasons Why a Pomeranian Barks
A dog's bark is its primary way of communication. As they can't use words to tell you what they're thinking and feeling, their howl, yip, growl, and bark indicate what's going on inside their head. A Pomeranian may bark for several reasons. These reasons often stem from their temperament and personality. Here are some reasons why a Pomeranian might bark:
1. Stranger Alert
Pomeranians are known for being very protective and alert of their surroundings. Therefore, when they see a potential danger approaching, such as a stranger they don't know, they'll alert you with a bark. While some breeds may be more friendly toward strangers, the Pomeranian is very suspicious and cautious around those they don't know. Whenever they find themselves surrounded by people or other animals they don't know, they may bark. In this, they're notifying you of their discomfort of being around strangers. Or, they may be warning of the strangers to protect you and the family.
Dog Barking Product Recommendations: Best Bark Collar For Small Dogs.
2. Sudden Noises
With their high dedication and protective instincts to you, they also may bark when they hear sudden noises. Things such as the phone ringing or a knock on the door can startle a Pomeranian. They want to let you know that something is happening, even if it's something as simple as a friend at the front door. While this instinct to protect you may initially come off as endearing, it can quickly become quite annoying and difficult to handle after some time.
3. Need for Attention
As a dog, your Pomeranian brings with them a list of a lot of needs. For this particular breed, they feel they require a lot of attention and affection from you. Pomeranians enjoy being the life of the party and the center of attention. If they feel neglected or not taken care of in a certain way, they'll let you know by a bark. For example, when you come home after a day at work, your Pomeranian may rush up to you, full of barking, just waiting to be petted and loved on. With their dominant and aggressive personality, they may choose not to stop barking until they get what they want.
If they want attention and affection from you, they'll keep on barking until their need is met. In addition to petting or a cuddle, a Pomeranian may also want attention by receiving a toy or some other treat. Mainly if you're playing a game that involves teasing them with something they want, they'll bark as a way of telling you that they want whatever you have. Whether it be a new toy you just picked up from the store, a favorite treat you keep hidden in the pantry, or their favorite ball that they can't get enough of, they'll bark to let you know they want it.
Dog Questions: Why Does My Dog Lay On Top of Me and Why Does My Dog Sleep On Me?
4. Disturbed or Bored
If your Pomeranian is annoyed or bothered by something, they might respond with barking. If they aren't feeling well, they could react by barking. Particularly as Pomeranians love activity and movement, they can quickly become bored due to their boredom, their use their voice of bark to indicate their discomfort or annoyance.
You can ease your Pomeranian's boredom with our recommendations: Best Dog Toys To Keep Them Busy and Best Dog Toys For Separation Anxiety.
5. Excitement
With their high energy and love for activity, a Pomeranian may also bark out of excitement and happiness. When they're so eager to see you when you come home after a long day, they'll probably greet you with some happy-sounding yipping. When they're ready to go for a walk, and you grab the leash from the hanger, they may bark in eager anticipation for one of their favorite activities. For both good reasons and negative ones, a Pomeranian may choose to bark for various reasons. While their barking can be tolerable every once and a while, this habit can quickly get out of hand.
Training Your Pomeranian Not To Bark
A Pomeranian's constant barking can get old very quickly. Proper training and socialization can help address this negative behavior in your dog.
1. Positive Reinforcement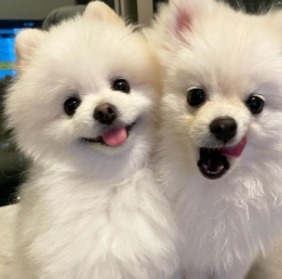 When it comes to training a Pomeranian, keep in mind that they are relatively clever dogs. Therefore, the practice of positive reinforcement, or good rewarding behavior, can be pretty beneficial. When you tell your dog to be quiet and stop barking, reward them with a treat. However, it's important not to give them the treat too early. If they start barking again, repeat the command for them to be quiet again until they stop for a more extended period. Reward them with a favorite treat.
Dog Treat Recommendations: Best Dog Treat Dispenser and Homemade Peanut Butter Banana Dog Treats Recipe.
2. Socialization
Getting your Pomeranian comfortable around other people can also prevent them from barking at strangers in the long run. Socialization involves getting them used to different environments that they may not naturally be drawn to. This can dramatically improve their behavior and interactions with both you and others outside the home.
3. Start Early
As with training other dogs, it's helpful to start this behavioral training early on in a dog's life. Setting up good habits right from the start as a puppy can equip them to be well-behaved dogs for their entire life. By starting behavioral training early, they don't have time to develop negative habits like barking at anything and everything.
Dog Training Articles: How To Use an E-Collar to Train Your Dog and Best Training Collar For Small Dogs.
4. Keep Them Entertained
Prevent boredom from settling for your Pomeranian by keeping them occupied. If you have to be out of the house for an extended period, be sure that they have access to toys, water, and food, so they have something to do. By preventing boredom, they may be less likely to voice their annoyance with barking.
5. Show them Affection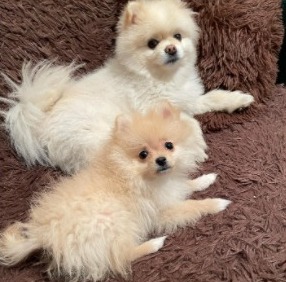 Mainly if you haven't been around for a lot of the day, be sure you provide them the affection and attention that they need. Please give them a rub when you come home. Snuggle up with them while you're on the couch. As Pomeranians love to be the center of attention, you must meet this need of theirs and show them some love.
Conclusion For "Why Do Pomeranians Bark a Lot?"
As a dog breed, the Pomeranians are known for being frequent barkers. But that doesn't always need to be the case for your puppy. With the right balance of love and training, you can encourage more positive responses from your Pomeranian than barking. While it may take some extra time and effort to set up these positive alternatives, it will certainly be worth it in the long-run.
For more content with mentions of the Pomeranian, check out:
To train this behavior, watch "How To Train Your Pomeranian Puppy Not To Bark" from IPet Guides down below: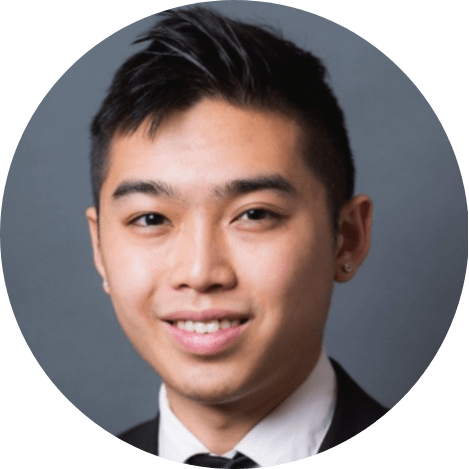 Andy is a full-time animal rescuer and owner of a toy doodle. When he's not saving dogs, Andy is one of our core writers and editors. He has been writing about dogs for over a decade. Andy joined our team because he believes that words are powerful tools that can change a dog's life for the better.
Why Trust We Love Doodles?
At We Love Doodles, we're a team of writers, veterinarians, and puppy trainers that love dogs. Our team of qualified experts researches and provides reliable information on a wide range of dog topics. Our reviews are based on customer feedback, hands-on testing, and in-depth analysis. We are fully transparent and honest to our community of dog owners and future owners.