You're probably wondering why dogs like sticks because you often see them in movies and YouTube videos. Dog owners find ways to entertain their companions, and playing fetch with sticks is a common activity. From meaty rawhides to bacon-scented treats to colorful tennis balls, playing fetch with a stick is one activity that'll spark joy in our companion. Unlike toys and treats where you have to spend money, you can find sticks nearly anywhere.
However, spending money on our companion is a sign of love and care. Humans are willing to drain their wallets on their four-legged companions when it comes to food, accessories, and toys.  Among all the expensive toys and treats, playing fetch with your stick is one activity that comes for free. It doesn't matter which dog breed you have because a stick will bring them endless joy.
If you're in an area with a lot of sticks, you're likely going to witness your dog carrying it around. What's the cause of their behavior? After all, sticks can be used as a fetching activity or a study chew toy. When you're out on a walk with your companion, you'll notice the amount of attention your dog will give to sticks they find.
Before scrolling down, we think these articles might be helpful to you: Why Is My Dog Eating Grass All Of A Sudden and Why Does My Dog Lay On Top of Me?
Reasons Why Dogs Like Sticks

For you, the idea of branches breaking off and sticks falling might seem like nothing but to your companion – it's like a five-year-old child opening presents on Christmas day. What and why are sticks so appealing to the majority of dog breeds? Well – here are several reasons.
Similar Structure To Bones: Your dog might like to fetch sticks because sticks are similar to bones. As you know, dogs love chewing on bones.
Inner Scavenger Behavior: The second reason why dogs like sticks are that its part of their behavior. Throughout history, collecting items similar to sticks is part of a dog's instinct.
We'll go further in-depth about these reasons as you scroll down.
Stick Bone Similarity For Dogs
For dogs, they enjoy carrying around, collecting, and chewing on sticks because they have a similar structure to bones. Since dogs are meat-eaters, they find bones appealing and have been through their line of ancestors. Their love for bones ties back to their history as carnivores and their innate hunting tendencies. Sticks to them are like bone remnants of meat.
While dogs can certainly distinguish the difference between a stick and a bone, the taste that both have can be earth and raw. This is appealing to many dogs. The different textures that sticks make it exciting for a dog's curiosity. However, while they might enjoy chewing on sticks, it's important to be alert as an owner. Accidents can happen. As sticks can splinter and break apart, the shards of wood that can pick off can potentially be dangerous for your companion.
Dog Products and Recommendations: Pet Qwerks Barkbone Review and Best Horns for Dogs to Chew On.
Dogs' Inner Scavenger Behavior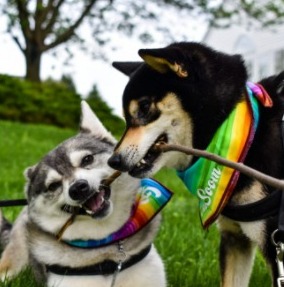 Aside from chewing on sticks, dogs tend to collect them or bring them back to their owners. While this might seem odd at first, understanding their ancestors and history makes more sense, given dogs' instincts. Dogs have an innate desire to hunt, forage, and collect any other resources they need to survive. Collecting sticks might be an outward expression for them to display their hunting and gathering skills.
How they collect and display their behaviors can also depend on each breed because they all have unique temperaments. If your companion collects stick and you feel worried, don't. There's no reason to feel concerned. Collecting sticks can be a harmless and fun activity for your dog companion. Safety risks are mainly splinters and potential poisonous sticks.
Unless you're out in the middle of a forest or away from the city, then you should be fine. Collecting sticks can be a harmless and fun activity for your dog but keep an eye out for them. If you notice their stick is beginning to break, try to give them a different one to avoid potential splinters.
Teething or Nutritional Deficiencies

Just like a puppy growing its teeth after being brought into this world, they also go through their own teething process. Chewing on things like sticks can help ease their soreness in the gums and mouths. With this in mind, dogs chewing on sticks or bones can help relieve their stress level. Anything similar to a bone structure for dogs is definitely a way to keep them relaxed.
If your companion doesn't have anything to chew on during its teething phase, then sticks are a free and frugal way to help them reduce their stress levels. Not to mention, they'll have endless entertainment. Another reason they may want to chew on sticks continually is as a sign of nutritional deficiencies. If they're hungry or lack a serious nutrient in their diet, they may resort to chewing on things like sticks to help alleviate that hunger or other deficiency.
Related Articles: How To Soften Deer Antlers For Dogs and What is Beefhide For Dogs?
Be Careful With Sticks

While sticks be a delightful and tasty activity for dogs, some potentially harmful effects are crucial to be aware of. When dogs chew on sticks, the shards can become sharp and painful. If you ignore your companion, it'll be difficult to tell what they're experiencing.
In a scenario where a dog accidentally swallows a piece of a stick, it might get stuck in its throat or digestive system. This will likely cause severe effects. In this type of situation where you're uncertain, or something isn't feeling right, you should immediately take your companion to a dog hospital. Of course, dogs won't intentionally swallow sticks they find, but accidents can happen at any moment as humans.
Another safety risk when a dog has a stick is causing itself harm especially when it runs around with it in its mouth. If they fall or hit something, the stick they're carrying could cause mild to serious harm to themselves and possibly others around them. You should always stay alert and keep an eye on your companion during activities.
Conclusion For "Why Do Dogs Like Sticks"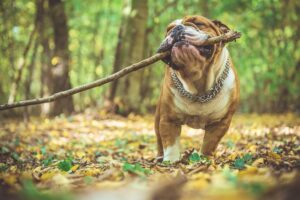 It can certainly be fun picking out a new toy at the pet store for your dog, especially if you're on a tight budget or don't have the space to add more toys to your dog's collection, consider sharing a stick. Sticks your dog can easily pick up outside while on a walk can bring enjoyment and pleasure for hours on end.
Be sure to be watchful of your companion's habits. You want to make sure they don't get accustomed to running around with a stick in their mouth. If they're chewing on the stick, make sure that they don't swallow any pieces of the stick that can get caught in their throat or digestive system. With the right safe approach, you can help your dog find delight in sticks and offer a free entertainment source they'll enjoy their whole life.
For more content related to "Why Do Dogs Like Sticks," check out:
To see a dog fetching a stick in action, watch "German Shepherd Dog Loves To Fetch Sticks" from hydrors215 down below: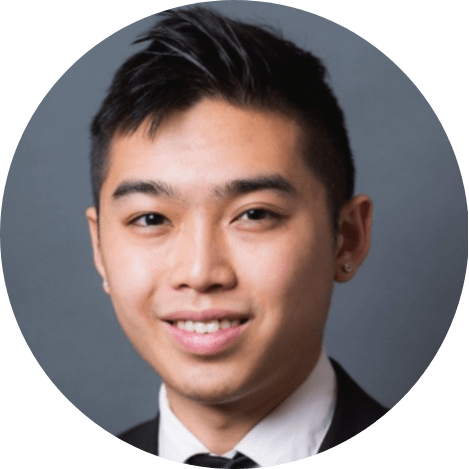 Andy is a full-time animal rescuer and owner of a toy doodle. When he's not saving dogs, Andy is one of our core writers and editors. He has been writing about dogs for over a decade. Andy joined our team because he believes that words are powerful tools that can change a dog's life for the better.
Why Trust We Love Doodles?
At We Love Doodles, we're a team of writers, veterinarians, and puppy trainers that love dogs. Our team of qualified experts researches and provides reliable information on a wide range of dog topics. Our reviews are based on customer feedback, hands-on testing, and in-depth analysis. We are fully transparent and honest to our community of dog owners and future owners.