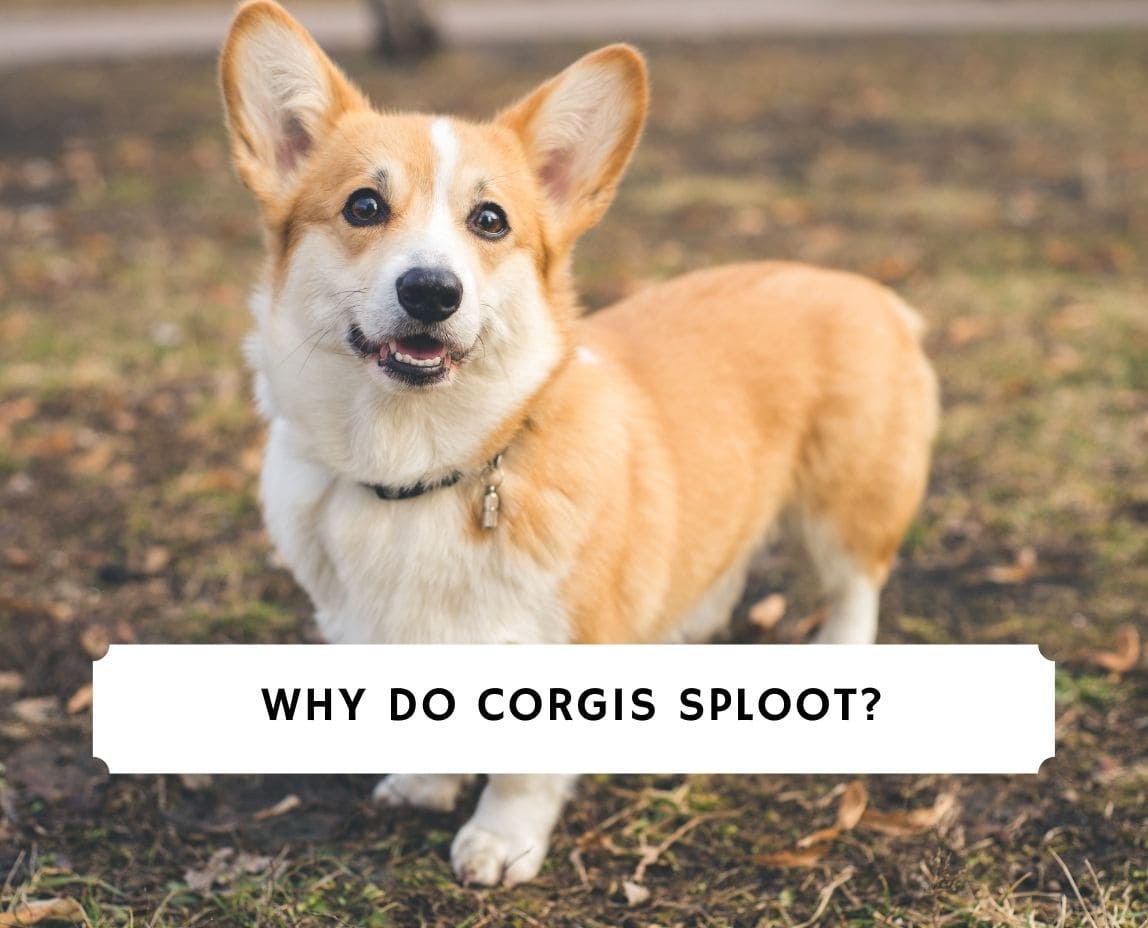 In this guide, we'll list the reasons for the question "why do Corgis sploot" to help you understand your companion. Before we get started, here's what you need to know. Dogs come with a range of fascinating behaviors. From whining when they don't get a treat or kicking up grass after they relieve themselves, dogs are entertaining and sometimes curious creatures. While each dog has their unique quirks and characteristics, Corgis can also have a wide range of fun habits that keeps life interesting. Among these behavioral tendencies is the sploot.
Fun to say and intrigue to watch, this Corgi behavior may cause you to scratch your head of why they lay in this position. The sploot can be something highly beneficial for their mobility and comfort. Not to mention, the sploot can be pretty adorable to watch. To help you solve this mystery of Corgis who sploot, here we share some reasons why Corgis choose to sploot and what that means for your response to best care for their overall health.
Before scrolling down this article "Why Do Corgis Sploot," check out similar questions that could help you: Why Does My Dog Sleep On Me and Why Does My Dog Stare Into Space?
What is Splooting?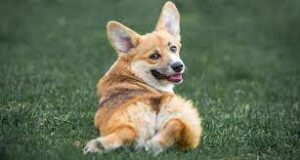 Entertaining to say, this behavior is the act of a dog lying on their stomachs with their legs outstretched. Rather than curling their legs up underneath them, they let their front and back legs fly out. Also called a "frog-leg" position, dogs use the sploot as a way to stretch and lengthen their bodies. When dogs lie in this position, they can look adorable. They look as if they've been tired out from the day and need a nap. You can easily find photos of dogs splooting that can quickly bring a laugh.
Typically, puppies are more often found to sploot than adult dogs. This is because puppies are much more flexible than adults. They're more agile, mobile, and have fewer problems with their joints. Over time, your Corgi puppy may reduce how often they sploot or stop altogether as their way of finding a comfortable way to lie. Corgis may also take on different kinds of sploots, ranging from the full-out pancaking to resting either the front or back legs while the others are spread out.
They might also have just one leg in, one leg out. They could also lie on their sides with both sets of legs sticking out to find a good stretch. Your dog will do what's most comfortable for them. It's important to note that not all dog breeds are prone to splooting. Because of the type of stretch involved in splooting, not all breeds have the compatible bone structure and alignment that makes splooting feel comfortable. If a breed that doesn't naturally sploot is forced to, they may end up hurting their joints.
More Corgi Articles: How To Deal With Corgi Shedding
Reasons Why Corgis Sploot
The habit of splooting is something that's much more common among the Corgi breed. While the position may appear uncomfortable to us, the sploot is a beneficial way to help your dog feel better. Our team will share some common reasons why your Corgi may sploot for overall comfort in this section.
1. Stretching
Perhaps one of the easiest reasons to identify why a Corgi may sploot is for a nice, lengthening stretch along their entire body. They use the sploot to stretch out their back and front legs that can often be so curled up during the day and as they sleep. While Corgis aren't necessarily known for their orthopedics problems, this stretch may help alleviate any muscle or joint soreness that they develop over time.
Related Dog Article: Why Does My Dog Stretch So Much?
2. Cooling Down
As with many animals, Corgis control a lot of their heat from the core of their body. Lying on their stomach, especially on a cool tile floor, can help them lower their body temperature, especially on a sweltering day. Whether from running around outside for a while or just baking in the warm sun, splooting can help a Corgi better regulate their temperature and stay cool, no matter the weather.
3. Attention Seeking
Chances are, your dog has developed ways that can get the attention of you. Perhaps one of these is by splooting. When they pancake themselves out on the floor, your Corgi may be looking for some attention from you. They know that they look charming when they sploot, and they'll use that to their advantage. Especially if you haven't given them attention in a while or if they're splooting always right in front of you, their habit of splooting may be for you to look at them.
Related Dog Article: Why Does My Dog Lick My Arm?
4. Strengthen Hip
Just like humans, dogs can find help in stretching out their joints as well. The exercise of splooting can help enhance flexibility and strength. As people may practice yoga or other strength training activity, Corgis may choose to sploot to improve flexibility and strength. In particular, Corgis can strengthen their hip flexors significantly as they sploot. The sploot may even resemble a yoga pose as well.
More Corgi Articles: Are Corgis Good With Kids?
Is Splooting Bad For Corgis?
The Corgi's sploot is something that this breed has become increasingly known for in its behavior. It's a type of stretch that dogs find helpful for a variety of reasons. But just because Corgis sploot doesn't mean that it's a good idea for them at all times. However, overall, splooting is a valuable thing for dogs. Stretching out their joints and muscles can help them stay flexible and find a comfortable position. Especially as they start as a puppy, Corgis can enhance their flexibility by splooting.
By extending their legs, they can find a spot to sleep that's comfortable and just right for their small size. Although, most of the time, splooting is no cause for concern, there are some situations in which splooting may be a reason to call your veterinarian. This is typically only the case if you notice any significant change in your dog's behavior when it comes to splooting. For example, if your dog has been splooting their entire life, starting as a puppy, and then suddenly stops, there may be something wrong. They may have joint or muscle soreness or some other mobility issue that is worth looking into.
On the other hand, if your Corgi has never splooted in their life, especially as a puppy, and then is found splooting all too often, that may also be an indication of a medical concern. Dogs may sploot due to things like hip dysplasia, arthritis, or some other joint issue that causes pain and ailments in their ability to lie down comfortably. If you are worried about your dog's behavior when it comes to splooting, you can connect with your veterinarian, who can guide the next steps in caring for your dog. As always, please stay up to date on taking them to the veterinarian and helping them stay healthy and happy from their head to their tail.
More Corgi Articles: Best Dog Bed For a Corgi
Conclusion For "Why Do Corgis Sploot"
The habit of splooting for your Corgi is a natural and normal reaction to the need to stretch, cool down, or serve a variety of other purposes. While splooting will be most often seen with puppies and younger dogs, adult dogs still may find comfort and ease in splooting as well. In most cases, splooting is no cause for concern but helps support their health and overall mobility. Let your Corgi sploot and find comfort and flexibility for themselves.
The Corgi dog breed was also mentioned in these articles:
You can see what a Corgi splooting looks like by watching "Corgi Puppy Sploot Compilation" from The Dodo down below: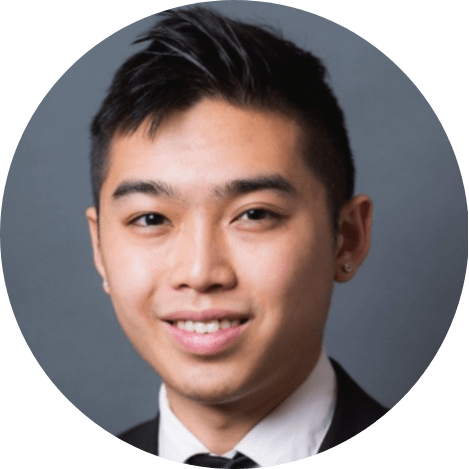 Andy is a full-time animal rescuer and owner of a toy doodle. When he's not saving dogs, Andy is one of our core writers and editors. He has been writing about dogs for over a decade. Andy joined our team because he believes that words are powerful tools that can change a dog's life for the better.
Why Trust We Love Doodles?
At We Love Doodles, we're a team of writers, veterinarians, and puppy trainers that love dogs. Our team of qualified experts researches and provides reliable information on a wide range of dog topics. Our reviews are based on customer feedback, hands-on testing, and in-depth analysis. We are fully transparent and honest to our community of dog owners and future owners.