Chihuahuas are cute and adorable. However, many owners wonder why do Chihuahuas shake and what's the main reason? No matter the breed, dogs can be known for having some pretty exciting quirks and behaviors. While at first, they might strike us as a surprise, these habits usually have some explanation tied to a dog's physical or mental health. The Chihuahua is a breed that especially has some interesting and head-scratching behaviors that can be difficult to figure out.
Although they may be the smallest dog breed, they are full of a zesty and feisty personality that can make them very fun to have around. However, they'll also have interesting behaviors that could be their usual selves, or it could indicate a health concern or other underlying issue you may not be aware of. For example, one expected behavior of Chihuahuas is shaking or shivering.
The difficulty may come in determining why they are shaking. If you have a Chihuahua or are considering adding one to your family, it's crucial to pick up on the underlying reasons why your Chihuahua may be shaking. To help you equip yourself in meeting the needs of your little companion, our team at WeLoveDoodles would like to share some reasons why your Chihuahua might shake and what you can do to get them to prevent this behavior.
Before you scroll down this article, here are some more dog-related questions: Why Does My Dog Follow Me And Not My Partner and Why Does My Dog Stretch So Much?
What Does It Look Like When a Chihuahua Shakes?
As Chihuahuas are tiny dogs, their shaking reaction may be very apparent for you to notice. The Chihuahua's shake or shiver looks much like what a human's shivering reaction looks like. The shake can be concentrated to just one part of their body, or it may flow throughout their body from head to tail. The twitching might be a very short spurt, or it may last longer and move throughout the body. It might be subtle or more prominent. However, your Chihuahua shakes, it's crucial to identify the underlying reason. It might just be as simple as responding to a cold breeze. It could also be an indication of a much more severe issue.
More Dog-Related Question: My Dog is Panting and Shaking and Clingy. What Should I Do?
Why Do Chihuahuas Shake?
With their already interesting and bold personality, there might be several reasons why a Chihuahua may respond with a shake or shiver to an internal or external cause. These reasons vary in severity and required responses. Their shaking can be as simple as a reaction to a new toy or it could point to a much more serious concern about their health. To help you identify why your Chihuahua is shaking and what you can do to alleviate their shaking, we'd like to share with you few reasons why your Chihuahua might be shaking.
1. Coldness
Just like humans, dogs can shiver when they feel cold. When people or animals shiver, it is a reaction to amp up the pumping of their blood to increase their body temperature. This is also to prevent things like hypothermia. As Chihuahuas have a very high metabolism, they burn off their body heat very quickly. While this high metabolism means they may have a high energy level, it also means that they are prone to becoming cold much more rapidly.
Remember that even if you don't feel that the environment is cold, your Chihuahua may still be cold as their metabolism is much higher than yours. Chihuahuas also have light coats, which also don't trap in heat very effectively. As a result, a Chihuahua may crave things like blankets or pillows in an effort to balance out their shivering reaction to feeling cold.
2. Excitement
Chihuahuas are known to be very energetic and lively dogs. Their high metabolism makes them burn calories faster. As a result, they may shake out of excitement for a variety of reasons. They might respond by shaking when you come home after a long day. They are beyond thrilled to see you, and their body's natural reaction is to shake as they release that energy. They may be eager for mealtime and start to shake out of anticipation for
3. Fear
Their response to excitement can also be the same response as when they are frightened or nervous about a particular situation. With their high metabolism, they respond to emotional situations with a high amount of energy, displayed through shaking. This may also be the response to other feelings and emotions, such as anxiety or distress. When they are put into an uncomfortable situation, they may respond to their distress with shaking or shivering.
4. Low Blood Sugar
As Chihuahuas burn through their energy very quickly due to their high metabolism, they may be more prone to having low blood sugar. Having low blood sugar levels is also a reason why your Chihuahua may be shaking or trembling. Additional symptoms that accompany low blood sugar include drowsy or lethargy. They may not be as energetic as they normally are or not interested in things that usually excite them. If not addressed soon, low blood sugar in Chihuahuas can lead to dangerous consequences.
5. Aging
Sometimes, it can be tough getting old. As with other dog breeds, old age may bring on additional reasons for occasional tremors or shakes. Sometimes, a Chihuahua make have a shake in their back legs or front legs as they are laying down. While this is a common thing for dogs to experience as they age, it may be worth a trip to the veterinarian to confirm it's not pointing to another more serious concern.
6. Health Concerns
While at times Chihuahuas shake for non-serious reasons, there are other times where their shaking is an indication of a much more severe health concern. A dog may shake as a result of conditions like kidney disease or poisoning. It may be a side effect of things like ear infections or some other internal issue that is ailing them.
While these reasons may be more rare, they are still important to consider as you seek to identify the reason for your dog's shaking behavior. Your veterinarian can help you identify the underlying health concern that is causing your dog's shaking and trembling, as well as suggest the next steps for remedying the issue.
More Dog-Related Question: Why Does My Dog Groan When I Pet It?
How Can I Stop My Chihuahua from Shaking?
Chihuahuas can shake and shiver for a variety of reasons. In order to help them stop shaking and help them feel more comfortable, it's crucial to identify the reason why they're shaking. Once you know why they are shaking, you can locate a solution to get them to stop.
1. Give Them Warmth
If your dog is shaking out of being cold and needing to increase their blood flow to warm up, provide that warmth for them. Please give them a blanket over the top of them or bring them into a warmer environment. When their surroundings can warm them up rather than their own internal processes, they may not have the need to shake and shiver anymore. You may even consider putting them in a coat or sweater when going outside or when the temperatures really drop.
2. Training and Socialization
If your Chihuahua quickly becomes nervous and fearful in social situations with other people or other dogs, regular training and socialization may be helpful. These steps can help your Chihuahua become less afraid and nervous in uncomfortable situations and not bring up the response of shaking. Especially around larger dogs, when they are emotionally unstable and frightening, socialization can make them more comfortable around other dogs. Training ensures that they know that you are in charge and help improve your relationship between you and your Chihuahua.
3. Feed Them The Proper Dietary Needs
If your dog is suffering from low blood sugar, providing something to eat can help alleviate their shaking. Again, as a result of their high metabolism, they burn through the food they eat quickly. Therefore, it's important to feed them regularly, even three to five meals per day rather than one or two larger meals. This can keep their blood sugar levels much more stable and ensure they are feeling well and healthy.
Chihuahua Food-Related Articles: Best Wet Dog Food For Small Breeds and Best Dog Food With Vitamins and Minerals.
4. Take Them To The Veterinarian
Whether as part of regular preventative care or an attempt to identify an underlying health condition, frequent trips to the veterinarian are important in caring for your Chihuahua. Especially as a dog gets older and has a higher potential for developing health concerns, having check-ups at the vet can help identify those concerns and jump in quickly for resolutions. They may also help you determine whether your Chihuahua's shaking is just their natural reaction to an internal or external cause or if it's an indication of a much more severe health concern.
Dog Health-Related Articles: Zyrtec For Dogs – Benefits and Side Effects and Best Dog Allergy Test.
Conclusion For "Why Do Chihuahuas Shake"
Chihuahuas shake for a variety of reasons. Some of these reasons are harmless, such as a reaction to excitement or joy. Like an indication of low blood sugar, others might require more intentional steps to stop and further prevent them from shaking. By identifying the reason for their shaking and seeking solutions to get them to stop, you can show your dog you love and care about them. You'll also enhance your relationship with them as you establish yourself as someone they can fully trust to take care of them.
For more articles related to "Why Do Chihuahuas Shake," check out:
To learn more about why Chihuahuas shake, watch "5 Main Reasons Why Chihuahuas Shake or Shiver" from The Animals Influence down below: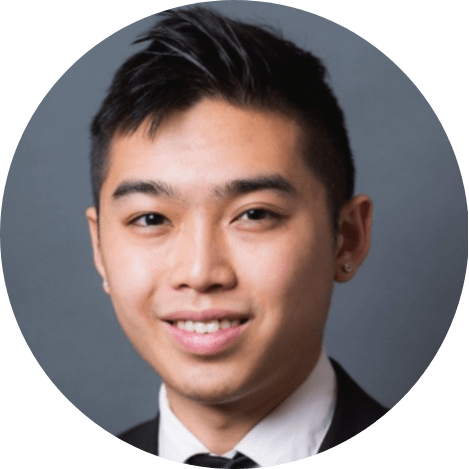 Andy is a full-time animal rescuer and owner of a toy doodle. When he's not saving dogs, Andy is one of our core writers and editors. He has been writing about dogs for over a decade. Andy joined our team because he believes that words are powerful tools that can change a dog's life for the better.
Why Trust We Love Doodles?
At We Love Doodles, we're a team of writers, veterinarians, and puppy trainers that love dogs. Our team of qualified experts researches and provides reliable information on a wide range of dog topics. Our reviews are based on customer feedback, hands-on testing, and in-depth analysis. We are fully transparent and honest to our community of dog owners and future owners.