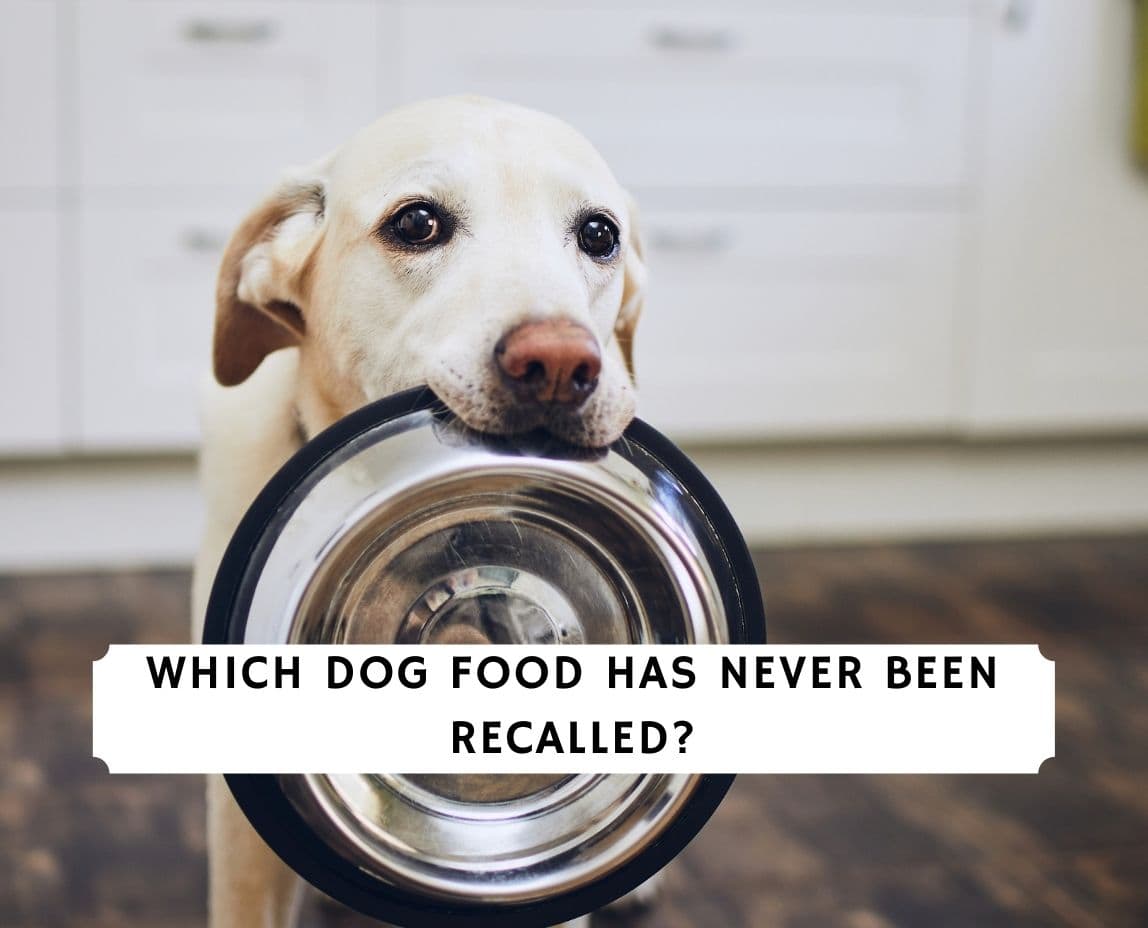 You're probably wondering which dog food has never been recalled because you're searching for the best dog food in the market. You need to trust your dog food manufacturer as this is the source of your dog's nutritional needs. Sometimes, it is unclear what exactly is in your dog's food and whether or not it is suitable for your dog. Unfortunately, there are risks to feeding your dog unsafe dog food brands. There have been many famous cases of dogs eating dog food that has been contaminated in some way. This causes illness and, in some cases, even death. However, there are great, healthy dog food brands available; you need to find the right one. Below you will find all the information you will need to match your dog to its perfect food.
Before scrolling down this guide "Which Dog Food Has Never Been Recalled," these recommendations could help you: Best Air-Dried Dog Food Reviews and Best Dog Food To Build Muscle.
What is a Food Recall?
A food recall occurs when a particular product is removed from stores because it has caused illness in consumers. This can apply to both human and dog food. If a company decides the food is unsafe, they will recall asking people to stop using it immediately. Typically food recalls are a result of an outbreak. Outbreaks occur when illness has been detected in two or more people (or dogs) after consuming the same product. Health and safety agencies will then investigate the outbreak and trace the origins of the problem. Once the source of the outbreak has been detected, they can issue a recall on the item. This is done in a highly timely manner to ensure that recalls are made efficiently, resulting in consumer safety.
More Dog Food Recommendations: Best Hypoallergenic Dog Foods.
Who Issues a Dog Food Recall?
Different agencies can issue a food recall. First, the government can issue a recall as a result of an outbreak. On the other hand, the product manufacturer can also issue a voluntary recall of their food. When it comes to dog food, either of these recall options is possible.
Government Recall
Across America, the Food and Drug Administration (FDA) is responsible for all food manufacturers' health and safety procedures. The FDA is responsible for both human food and pet food. Depending on the severity of the problem with the food, the FDA can either strongly encourage a recall or demand a recall. These situations typically arise if the manufacturer did not test the food. Federal agencies will test the food, and if it is found to be potentially harmful, they can request or demand a recall. A request typically happens if the food has not been found to lead to illness yet. In contrast, demand is issued if people or animals have experienced illness from the food.
Voluntary Recall
On the other hand, companies can issue a voluntary recall. These recalls are usually a result of testing within the manufacturing facility. Sometimes when producing, packaging, and shipping food, mistakes are made. Companies will identify these problems as they arise and issue the recall voluntarily. Although a recall is a negative thing, a voluntary recall does demonstrate that the company in question cares about the safety of its consumers enough to fess up to the problem and fix it.
More Dog Food Recommendations: Best Dog Food Without Chicken.
Why Do Dog Foods Get Recalled?
Now that you know who can issue a recall, you may want to know a little more about why dog food gets recalled. You know that sometimes food can lead to illness, but what is causing these illnesses? Below you will find a list of the most common reasons dog food has been recalled in the past.
Contamination: When it comes to contamination, there are many different hazards. Dog food can be contaminated with bacteria or with harmful chemicals. Bacterial contamination occurs when mold or other bacteria are on the processing equipment that produces the food. Bacterial contaminants can also be found on packaging and picked up during transportation. Chemical contamination occurs when the food comes into contact with harmful chemicals. The most famous case of chemicals in dog food involved melamine contamination which is extremely dangerous for dogs.
Packaging Issues: Packaging issues are a significant contributor to dog food recalls. This problem is one that sometimes cannot be helped. For example, if a package gets opened during transportation, it may expose the food inside to moisture or other bacteria.
Foreign Materials: Foreign materials found in food are sometimes responsible for recalls. These materials can include metal, plastic, or wood from manufacturing facilities. These foreign substances can cause severe digestive problems for your dog and have been responsible for recalls in the past.
Nutritional Problems: When producing dog food, companies may administer testing to ensure nutrient levels are balanced. Unfortunately, dietary imbalances can occur, which can have severe effects on dogs. These nutrient imbalances can cause dogs to experience a nutritional deficit which will affect their health over time. On the other hand, there can be excess nutrients in dog food that can cause dogs to overdose; this is extremely dangerous.
More Dog Food Recommendations: Best Wet Dog Food For Small Breeds.
What To Do If Your Dog Food Gets Recalled
If your dog's food gets recalled, the first thing to do is take it away from your dog immediately. Next, you will want to sanitize any surfaces that have come into contact with the food such as, bowls, counters, and measuring cups. This sanitization ensures any bacteria or foreign particles are disposed of immediately. When recalls occur, some companies will provide refunds.
You should call the manufacturer directly for further instructions about obtaining a refund. Often you will be asked to give the product number of the food to ensure it is part of the contaminated batch of products. If your dog food has been recalled and you are worried that your pet may become ill. Keep a small plastic bag of the food in your freezer. This ensures that you can bring the food with you if you need to make a trip to the vet. The vet can then take samples of the food and determine whether it is the culprit for your dog's sickness.
More Dog Food Recommendations: Best Dog Foods For Joint Health.
List of Dog Food That Has Never Been Recalled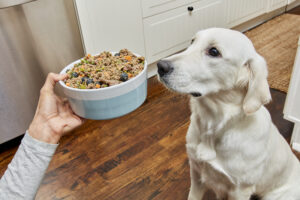 Now you know everything about dog food recalls, it is time to look at some brands that have never had to recall their food. There are many options on this list. From dry food to wet food, from puppy food to senior dog food, you will always be able to find a recall-free meal for your dog.
1. Acana
Acana dog food is produced by the Canadian company Champion Petfoods. This food focuses on providing calories through healthy proteins and fats instead of filler carbohydrates. Acana nourishes your dog with the highest quality meat protein, which they obtain from local farmers. This dog food is grain and dairy-free. Acana has been around since 2001 and has never been recalled.
2. Annamaet Petfoods
Known for its high-quality and safe manufacturing Annamaet Petfoods has never recalled since its founding in 1986. They offer a wide variety of dog food at Annamaet. You can choose from food specific to your dog's size, age, and activity level. They also offer grain-free options with their food.
3. Blackwood Slow Cooked Pet Nutrition
Blackwood has never had a food recall with over 40 years of experience in the pet food industry. Blackwood prides itself on being up-to-date on the healthiest diet options for dogs. They are constantly researching and evolving based on science, so they can guarantee you and your dog receive a super-premium product.
4. Eagle Pack
Eagle Pack prides itself on providing dogs with maximum natural nutrition. Eagle Pack does not contain fillers or artificial preservatives, ensuring your dog has the healthiest food possible. They have over 30 years of experience with no recalls being made on Eagle Pack Natural Pet Food. However, it is essential to note that Eagle Pack's manufacturing partner Diamond has issued recalls in the past.
5. Holistic Select
Holistic Select is a company serving pets and pet owners for over 20 years without any recalls. They are focused on providing your dog with a healthy product that contributes to its overall health and well-being. Holistic Select's tried-and-true recipes are specifically made to support digestion and provide your dog with balanced nutrients.
6. Jinx
This natural dog food producer provides your puppy with clean kibble with recipes that have never been recalled. Jinx focuses on natural ingredients such as natural animal protein, superfoods, and probiotics, without including any fillers or artificial preservatives. They believe your dog deserves the best, so this premium brand ensures health and safety are a priority.
7. Life's Abundance
Life's Abundance is a recall-free company that focuses not only on dog health but also on humans and cats. This company has a wide range of dog foods such as dry kibble, wet food, and treats. So regardless of what you are looking to feed your dog, Life's Abundance has you covered. They also provide customers with well-researched and tested supplements to ensure your dog receives all the nutrients it needs to live a long and healthy life.
8. Nature's Logic
Founded in 2005, Nature's Logic has remained recall-free since its inception. Nature's Logic strictly uses natural ingredients providing your dog with all essential nutrients in a tasty and healthy package. They manufacture dry kibble, canned wet food, treats, raw frozen food, and supplements to ensure all their customers get all the nutrients they need.
9. Ollie
Ollie provides your dog with 100% natural food with no funky fillers or artificial preservatives. This innovative dog food company delivers fresh food directly to your door weekly. This ensures your dog is receiving the freshest and the best food possible. They have four recipes for your dog to try including beef, chicken, turkey, and lamb. Regardless of your dog's tastes, there is an Ollie meal perfect for your puppy. Founded in 2015, although a relatively new company, Ollie has never issued a recall.
Related Ollie Dog Food Article: PetPlate vs Ollie – Dog Food Delivery Comparison.
10. Verus
At Verus Pet Foods, your dog's health is their priority. Their nutrient-dense food comes from the healthiest sources across the world, ensuring you are receiving the best of the best. They focus on your dog's holistic short and long-term health. Since its creation in 1993, Verus Pet Foods has never had to recall its dog food.
11. Zignature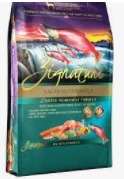 Zignature is a premium dog food brand catering to pets with common food sensitivities. As some dogs are sensitive to grains, you can purchase food from their grain-free line or their ancient grains line depending on your dog's digestive patterns. Zignature has natural, fresh dog food for all dogs! Founded in 1997, Zignature has never had to issue a recall on their food.
12. Ziwi Peak
When it comes to dog food made with care, Ziwi Peak is one of the tops. Air-dried in their kitchens, Ziwi dog food provides your dog with all-natural ingredients. Most dry dog foods are mass-produced and dried in extensive facilities, while Ziwi is air-dried. You can purchase all your dog's food at Ziwi, including dry dog food, wet dog food, treats, and more! Founded in 2004, this company has never issued a recall.
How To Ensure Your Dog's Food is Safe To Eat
Although mistakes happen, there are some easy tips and tricks for you to follow to ensure your dog's food is always safe to eat.
Check for Broken Packaging: Before feeding your dog, ensure that the food package has not been penetrated in any way. Broken seals can lead to moisture and contamination.
Check for Dampness, Mushiness, and Odor: If your dog's dry food feels damp or mushy, it's a good indicator that moisture has reached the food. Moisture causes bacteria to grow, so you mustn't give this food to your dog. Sometimes a foul odor can even be smelt if a dog's food has become moist or contaminated.
Expiration Date: Just like when you choose your food, check the expiry date. Please don't give your dog expired food as this can make them sick.
Dog Food Advice: Tips For Choosing a Good Dog Food.
Conclusion For "Which Dog Food Has Never Been Recalled"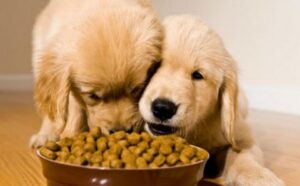 As you can see, there are many reasons recalls are made on dog food. However, despite these obstacles, there are still healthy and delicious dog food brands that have remained recall-free for their entire operating time. If you are looking for safe and healthy dog food, check out one of these companies today.
For more dog guides, you can check out:
You can find more advice and recommendations from watching "Pet Nutritionist Ranks Dog Foods" from The Tattooed Dog Trainer down below: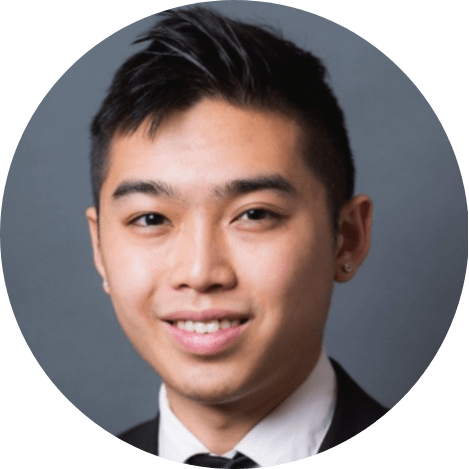 Andy is a full-time animal rescuer and owner of a toy doodle. When he's not saving dogs, Andy is one of our core writers and editors. He has been writing about dogs for over a decade. Andy joined our team because he believes that words are powerful tools that can change a dog's life for the better.
Why Trust We Love Doodles?
At We Love Doodles, we're a team of writers, veterinarians, and puppy trainers that love dogs. Our team of qualified experts researches and provides reliable information on a wide range of dog topics. Our reviews are based on customer feedback, hands-on testing, and in-depth analysis. We are fully transparent and honest to our community of dog owners and future owners.