When should you neuter a large dog? Well – here's what you need to know. Whether or not to neuter a dog has always been a hot debate among the doggy community, with the vast majority of dog lovers opting to neuter their dogs for various reasons.
Some groups suggest that having the surgery done at a young age results in faster recovery time and fewer post-surgery complications than older dogs. However, in recent years, some recommendations have been to wait till dogs are older, especially if the dog is a large breed dog.
We know that neutering reduces the risk of certain cancers and health problems like testicular cancer. In addition, your neutered male dog is less likely to roam in search of a mate and get into trouble with other dogs, wild animals, and traffic.
And lastly, it can also help reduce the homeless population of dogs, as each year, more animals are in shelters than homes available. When weighing the pros and cons, it's clear to most dog owners that neutering your dog is often the best decision for you and your pet.
Before scrolling down this guide, "When Should You Neuter a Large Dog," you can check out these other similar content from our team at We Love Doodles: Common Signs Your Dog Needs to Be Neutered and When Should You Neuter a Labradoodle?
When To Neuter A Big Dog?
It is recommended that a dog be neutered when they stop growing. Toy and small breeds weighing less than 45 pounds should have the surgery approximately 6 months after birth. However, dogs often grow slower for large and giant breeds above 45 lbs and only reach their full size in 9 to 12 months.
Neutering is recommended at 9 to 15 months old; after they stop growing. Large dogs generally stop growing at around 18 months of age. This can vary somewhat depending on the breed, but most large dogs will reach their full size by this time. However, they may continue to fill out and mature until they are two or three years old.
Once a large dog reaches adulthood, it will usually only grow slightly in height. Young dogs build muscle when the growth plates stop growing, and dogs with a well-developed musculoskeletal system are less likely to develop certain orthopedic problems later in life, especially in large dogs that are more prone to orthopedic conditions such as hip dysplasia and arthritis.
There is also some evidence that certain cancers are less likely to develop if the dog is allowed to reach full sexual maturity. Adult and male dogs that remain intact until old age are more likely to develop perianal tumors, prostate disease, and testicular cancer.
Related: When to Neuter a Cockapoo?
Telling When to Neuter Your Large Dog
Sexually mature male dogs may exhibit behaviors such as urine marking, behavioral dominance over other pets and families, destructive behavior, aggression, and the urge to roam and seek companions. Both testicles must descend and be present when a male dog is mature. If your dog is six months old or older and one or both testicles are missing, consult your veterinarian. Your dog may have a so-called "undescended testicle," one or both of which have not yet descended and are still in the abdomen.
Related: When to Neuter a Bernedoodle?
Advantages of Neutering a Large Dog
As any pet owner knows, dogs are like members of the family. They provide us with companionship, love, and loyalty. But as much as we may love our furry friends, there are some very good reasons to have them neutered. For one thing, neutering can help reduce the risk of certain cancers.
Prostate cancer is much more common in intact dogs, and testicular cancer is a real concern for male dogs who have not been neutered. In addition, neutering can help to reduce the risk of other issues such as urinary infections and hernias. Neutering can also help to reduce behaviors that may be unwanted or problematic.
Male dogs not neutered are much more likely to mark their territory by urinating on everything they see. They may also be more prone to fighting with other dogs and try to escape from the yard in search of a mate. Dogs who are not neutered will constantly search for a mate, resulting in restlessness, howling, and a sudden interest in digging holes in the backyard.
Related: When to Neuter a Goldendoodle?
Is it Better to Neuter Your Large Dog Later?
If you decide to neuter your dog later in life, it may have already developed bad habits that will be difficult to correct even after the surgery. Some bad habits of un-neutered dogs include territorial marking, aggression, and wandering away from home, some of which are especially dangerous if you have a large dog.
An intact male dog does anything to track a female in heat, even if it means escaping from your yard and roaming around. This increases the chances of your dog getting into a car accident, encountering other aggressive dogs, or wild animals. In addition, you'll probably want to prevent unwanted pregnancies that could lead to more dogs being given up for adoption in overcrowded shelters.
Related: Can a Neutered Dog Still Mate?
Disadvantages of Neutering a Large Dog
Of course, there are two sides to every coin. Neutering your dog has several disadvantages.
1. Weight Gain
First, it can lead to weight gain and obesity. Neutered dogs tend to eat more and exercise less, which can cause them to pack on the pounds. However, being neutered does not necessarily equate to overall weight gain. While it is true that neutered dogs may have a slower metabolism than intact dogs, several other factors can contribute to weight gains, such as age, diet, and activity level.
In most cases, neutered dogs will only put on weight if they are not getting enough exercise or eating too much. Therefore, monitoring your dog's diet and activity level after neutering is important to ensure that they stay at a healthy weight. You can help your neutered dog maintain a healthy weight and enjoy a long, happy life with a little effort.
2. Any Surgery Has Risks
Neutering is a surgery that comes with all the risks associated with any other surgical procedure, including infection, bleeding, and complications from anesthesia. While some risks are associated with any surgery, neutering is generally considered a safe and effective way to prevent unwanted pregnancies. There are, however, a few potential side effects that pet owners should be aware of.
The most common risks of neutering surgery are pain and discomfort at the incision site. Pets may also experience some swelling and bruising. These side effects are typically mild and can be treated with over-the-counter pain medication. More serious complications such as infections or blood clots may occur in rare cases.
3. Change In Temperament
Neutering can have both physical and behavioral effects on animals. For dogs, the most notable change is usually a decrease in aggression. This is because testosterone, produced by the testicles, plays a role in aggressive behaviors.
Removal of the testicles leads to a reduction in testosterone levels. As a result, dogs are less likely to engage in fighting behaviors, which might be why many dogs trained in personal protection bite and Schutzhund are not neutered. In addition, neutering may help decrease roaming behaviors and urine marking. These are often motivated by the desire to find mates and establish territory.
However, it's important to note that neutering will not eliminate all aggressive or territorial behaviors; some dog owners may still need to provide training and behavior modification to help their pets adjust to life after neutering. However, millions of dogs are neutered annually to control shelter overcrowding and unwanted litter. The benefits of neutering are known to outweigh the bad far.
How to Prepare For a Neutering Surgery For Your Large Dog
Whether or not you should prepare for neutering depends on your veterinarian's opinion. When you neuter your dog, you must do everything possible to ensure a smooth surgery and recovery. The first step is to schedule a pre-operative appointment with your veterinarian. This will allow you to ask questions and get your dog's weight and temperature so that the right amount of anesthesia can be administered.
It would help to fasten your dog for at least 12 hours before the surgery. This will help to prevent nausea and vomiting during the anesthesia. Finally, make sure to walk your dog before surgery so that they can relieve themselves one last time. By taking these simple steps, you can help to ensure a successful neutering surgery for your dog.
Related: What to Know About Spaying or Neutering Your Doodle.
How Much Does a Neutering Surgery Cost?
According to the Humane Society, the cost of spaying or neutering your dog can range from $50 to $200. While this may seem like a lot of money upfront, it is important to consider the long-term benefits of sterilization. Several factors impact the price of neutering your dog. The most significant factor is the weight of your dog. Smaller dogs typically cost less to neuter than larger dogs.
Another important factor is the age of your dog. Puppies usually cost less to neuter than older dogs. Finally, the anesthesia used during the procedure can also affect the price. Overall, neutering provides many advantages for you and your dog – making it well worth the investment.
Post-Neutering Surgery Care
The risks associated with neutering include anesthesia complications and a small risk of incontinence. Taking good care of your dog after they have been neutered is important. Neutering is a surgical procedure that removes the dog's testicles. Keeping your dog calm and quiet for at least two weeks after the surgery is important.
This will help your dog heal properly and avoid any complications. It would be best to keep your dog's incision clean and dry. You can do this daily by wiping it with a warm, damp cloth. You should contact your veterinarian immediately if you notice any redness, swelling, or discharge. With proper care, your dog will heal quickly and return to its normal self in no time.
Conclusion For "When Should You Neuter a Large Dog"
Pets spayed or neutered are less likely to roam, meaning they are less likely to be hit by cars or fight with other animals. They also tend to live longer and healthier lives, less prone to developing cancers of the reproductive organs.
In addition, spaying and neutering can help reduce the number of homeless animals, as each year, millions of pets must be euthanized due to overpopulation. Ultimately, the decision of whether or not to neuter your dog is a personal one that should be made in consultation with your veterinarian.
If you find this guide, "When Should You Neuter a Large Dog," helpful, you can check out:
You can learn more about this topic by watching "When is the Best Time to Spay or Neuter Your Dog" down below: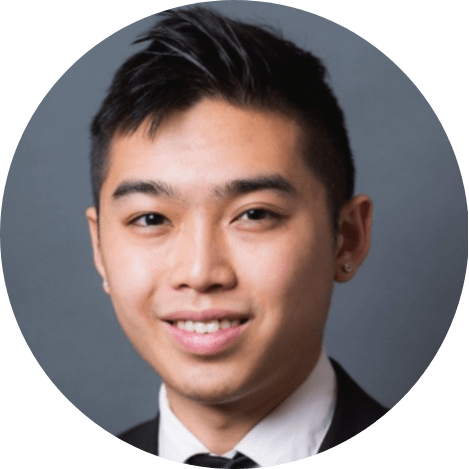 Andy is a full-time animal rescuer and owner of a toy doodle. When he's not saving dogs, Andy is one of our core writers and editors. He has been writing about dogs for over a decade. Andy joined our team because he believes that words are powerful tools that can change a dog's life for the better.
Why Trust We Love Doodles?
At We Love Doodles, we're a team of writers, veterinarians, and puppy trainers that love dogs. Our team of qualified experts researches and provides reliable information on a wide range of dog topics. Our reviews are based on customer feedback, hands-on testing, and in-depth analysis. We are fully transparent and honest to our community of dog owners and future owners.