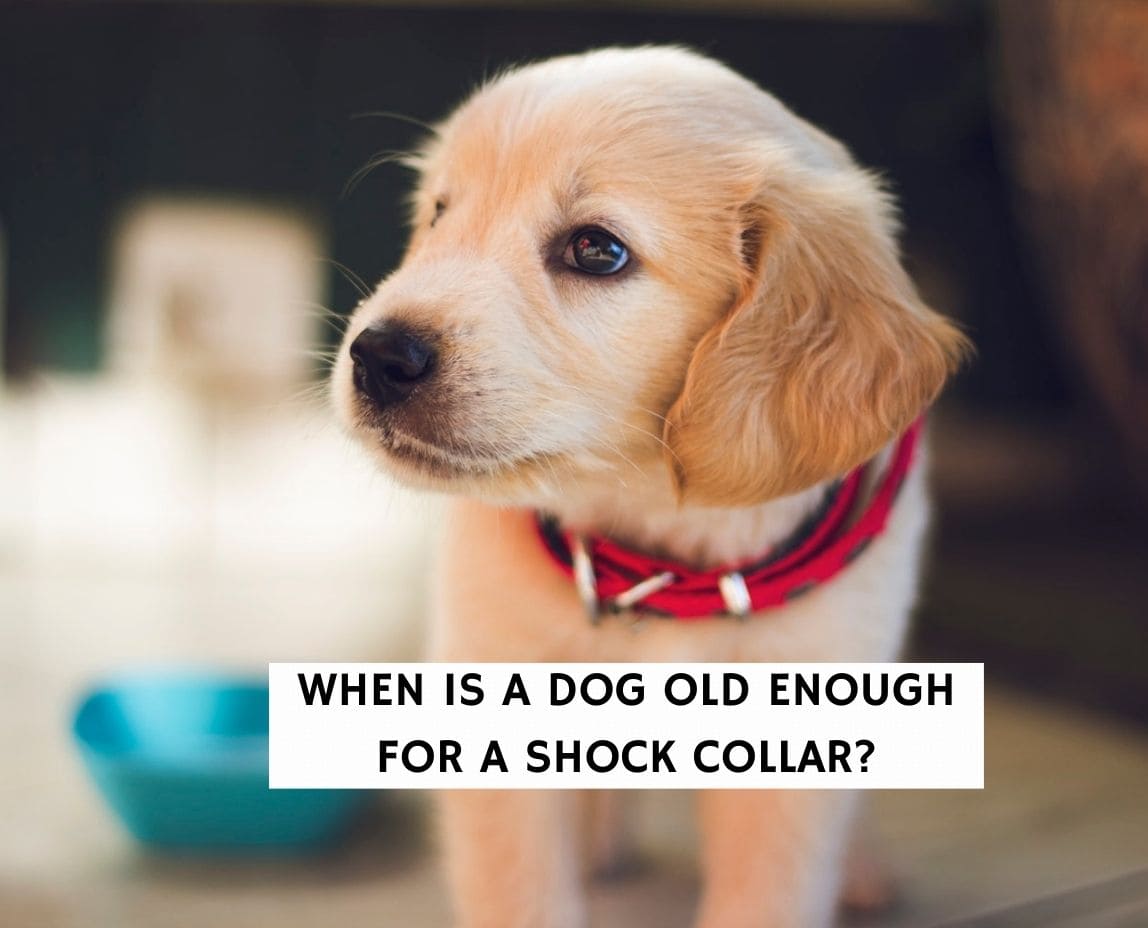 Congratulations. You have a new, young furry member of the family. This puppy likely yelps and whines a lot, yet nearly everything they do looks adorable. Eventually, they will grow, and their minds and bodies will develop. Soon, you may need to train them to be housebroken and be obedient overall. There are all sorts of training methods, from simple food-luring to the standard carrot-and-gentle-stick training where you use positive and negative motivators.
When it comes to efficient training, you've likely heard of shock collars. They are widely used by professional trainers and owners to teach rescue, military, and service dogs, as well as discouraging unwanted behaviors. If you're willing to try one on your fur-baby, you might be asking if it's safe. When can you use it? How old do they need to be for a shock collar? We'll show you everything you need to know.
Before scrolling down this article "When is a Dog Old Enough For a Shock Collar," check out our recommendations: Best Shock Collar For Large Dogs and Best Dog Training Shock Collars.
Are Shock Collars a Training Tool or a Torture Device For Dogs?
Shock collars had their fair share of bad reputations from the past and the present. Way back in the 1960s, these collars were used to training hunting dogs and the technology back then wasn't as good. These old collars were high-powered, sometimes resulting in burns and actual pain. Today's shock collars are much, much weaker than those hunting collars. It takes plenty of effort (or neglect) to cause substantial harm using these collars.
Remote collars are among the most efficient training tools because of their range, speed of action, and efficiency. If you're willing to try it on your palm, you'll quickly understand why it's a powerful attention-getter. It's worth saying that a shock collar or bark collar is not a punishment tool. You don't use it against your puppy's undesired behaviors. Instead, you're going to use the remote collar to communicate with them, motivating them to do the correct action.
Can Tou Use a Shock Collar on a Puppy?
When we say puppy, they are growing important parts of their body and learning the basics of living, such as walking and knowing their environment. Unfortunately, training isn't effective in this stage because these clumsy adorable younglings don't have the right mental tools to understand commands and conditions. All they know is if something is good or bad and whether to approach it or not. So when is the earliest time you can use a shock collar? For that matter, how early can you start training them?
The Two Fear Phases of Development
1st Phase
After around 8 to 11 weeks, a puppy undergoes a mental change as its brain develops. Then, they enter what's called the first "Fear Phase," where their brains both urge them to explore their environment and learn to fear everything around them. It lasts about 2 to 3 weeks, and at this stage, it's their mother's duty to show them the ropes, literally training them to survive the same way their mother does.
You can start the most basic of training at this stage. Without remote training collars, though, since your puppy will be way too small and vulnerable. You can start teaching them how to react to rewards and the basic obedience commands such as Come, Sit, Stay, Down and Leash walking. As a start, you should train your puppy to look at you when you call their name. Prepare your small treats, and call their name.
When they look at you, give them a treat with lots of praise. Keep training them until they consistently look in your direction and make eye contact with you. Please make sure you reward them consistently as well. Spend a few minutes doing this at times because puppies have very short attention spans and would like to play more than anything else. When your puppy has mastered this, it will be much easier to teach them new things like verbal commands, especially during the next Fear Phase.
2nd Phase
Around 6-14 months, your puppy will enter the 2nd fear phase. If you're wondering why it's such a wide range, it's because a dog's size will affect how soon they enter the stage. You'll be sure that a small breed like the Mini Pinscher will reach this phase of maturity faster than a large breed like a Tibetan Mastiff. At this stage, your puppy will start being more sensitive to individuals, such as the other people in the household and other animals around them.
This is when they forge trust with certain individuals and end up treating similar individuals the same. For example, they think of the friendly mailman as an intruder, and you didn't do anything about it. They show will aggressive behavior towards similarly dressed people approaching your house. Since your puppy should be large enough, this is a great time to start with shock collar training. If you took advantage of the first stage for basic training, your puppy should be more than familiar with the process and be much more responsive.
Dog Product Recommendations: Best Shock Collar For a Husky.
How to Keep Your Puppy Safe During Shock Collar Training
These tips apply to just about any shock collar, or even the special citronella spray collar and vibrate-only collar, whether anti-bark, proximity, or training collars. No matter the breed, Pups are fragile in both mind and body, so we aim to make sure you look after both during their training time. Not only will it improve your puppy's experience, but it also helps you bond with them.
1. Ensure that the collar fits perfectly.
There are two factors you have to consider when putting the collar on. First are the prongs or contact points on the receiver. You'll likely get two or three pairs of prongs with different lengths. The longer prongs are best used for hairier dogs so that you may opt for the shorter ones. Make sure it's securely installed to avoid uneven static stimulation. The second is tightness.
The prongs press on your puppy's neck, so making it tight can be very uncomfortable, but putting it on too loose is worse. If the prongs don't make consistent contact, your puppy may not feel the static stimulation, prompting you to raise the level. Then when they do feel the stimulation, it could be so strong that it flattens them, their spirit broken from the shock. To get the ideal tightness, tighten it until you can snugly put two fingers between the neck and collar, and if you feel it's too loose, tighten it but keep your fingers in until you feel that it's tight enough.
Dog Product Recommendations: Best Shock Collar For Pitbulls.
2. Do not use the collar for more than 6 hours.
Normally your dog can wear the collar for 8 hours, but since they are puppies and you're likely going to trigger the collar multiple times, it's best to limit it to 6 hours, shorter if you want to. One of the reasons why owners report their dogs having "burn marks" or even downright bleeding where the prongs are, is because the collar was kept on too long, and they didn't rotate it.
Dog Product Recommendations: Best Training Collar For Small Dogs.
3. Rotate the collar every hour or two.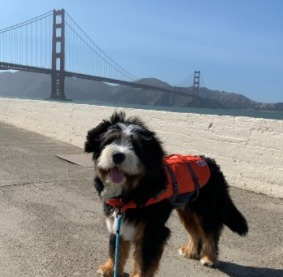 The prongs apply constant pressure on your dog's skin. Even your skin doesn't like continuous pressure on it and forms protective calluses on those areas afterward. It's the same for dogs, so to relieve them of the pressure, move the receiver to another position by rotating it every hour or so. It keeps them comfortable so that the only negative stimuli will be coming from the receiver.
4. Always use the lowest shock level possible.
You can take advantage of the fear phase to do most of the work. Since their skins and minds are sensitive, even the lowest vibrate or shock can be enough to motivate them. Yet, there is one last thing you should consider.
Dog Product Recommendations: Best Shock Collar For Long Hair Dogs.
5. Use positive reinforcement.
This isn't a physical safety tip but rather a mental one. Using a training collar can be tiring and could wear your puppy out fast. Adding treats to help motivate your puppy and relieve some of their stress. Using positive reinforcement along with the collar magnifies the training's effect and their mood.
Dog Product Recommendations: Best Radius Shock Collar.
Conclusion For "When is a Dog Old Enough For a Shock Collar"
Training puppies at a young age has its advantages and risks. If you do your homework and lay out a consistent plan for training, you'll get excellent results. Combine this with as much play and care as they can handle; they will turn in excellent partners worth being called "Man's Best Friend.
For more information on dog collars, you can check out these guides:
To see how a shock collar works, watch "Siberian Husky Reacts To Electric Training Collar" from KzE_Production down below: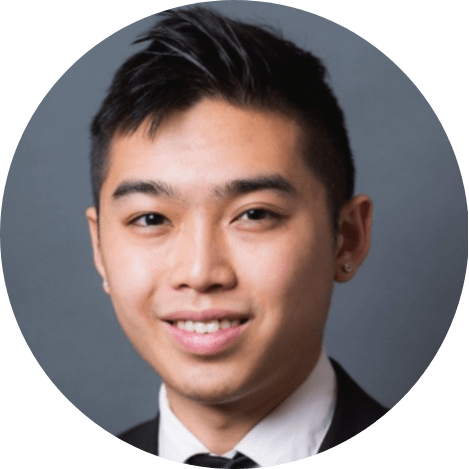 Andy is a full-time animal rescuer and owner of a toy doodle. When he's not saving dogs, Andy is one of our core writers and editors. He has been writing about dogs for over a decade. Andy joined our team because he believes that words are powerful tools that can change a dog's life for the better.
Why Trust We Love Doodles?
At We Love Doodles, we're a team of writers, veterinarians, and puppy trainers that love dogs. Our team of qualified experts researches and provides reliable information on a wide range of dog topics. Our reviews are based on customer feedback, hands-on testing, and in-depth analysis. We are fully transparent and honest to our community of dog owners and future owners.