If you have a Labrador Retriever puppy or planning to get one, you'd probably wonder: "When do Labs stop growing?" There is cute, precious, and then there are Labrador Retrievers in the canine world.
You can't help but beam when you spot a Lab on your daily commute. These dogs are intelligent, energetic, affectionate, and playful, simply the textbook definition of wholesome. When you think Labradors, the first thing you notice is two beady eyes, a mighty grin, and a wagging tail staring back at you, ready to play.
If you have a Labrador yourself, you may know exactly what we are talking about. Owning a labrador can be quite something to deal with, given its energy and friendly nature. Moreover, if you are a new puppy parent, you are bound to have several questions concerning your new Lab puppy.
Some of the most frequently asked questions of the lot are "when will my Lab stop growing" or "how do I know if my Lab is growing healthily?" To answer these concerns, it is essential to note that there is no exact time frame within which your puppy is expected to exhibit certain traits.
Every puppy is different, so is its rate of growth and maturity. Therefore, while there might be a standard time frame, there is no indication of a specific due date. Given this, let's explore the stages of development in the growth of a puppy below.
Before scrolling down this article "When Do Labs Stop Growing," check out these similar questions: When Do Corgis Stop Growing and When Do Pitbulls Stop Growing?
When Do Labrador Retrievers Stop Growing?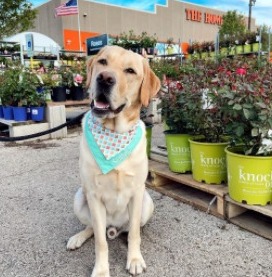 Labrador Retrievers stop growing between 12 to 18 months old. To have a better understanding of the stages of growth, check out the information provided below. Here are the three stages of growth for a Labrador Retriever.
Related: When is a Cockapoo Full Grown and When is a Goldendoodle Full Grown?
1. The Neonatal Stage
Newborn puppies are blind and deaf. They need a mother's care for almost everything as they neither have teeth nor the ability to regulate their body temperatures. However, in 2 to 4 weeks from birth, they start showing responsiveness to external stimuli such as movements, sound, and light.
The teeth start to come in, and you may find yourself gushing over your puppy's first attempts at trying to walk. Once they hit the 3-week mark, they start growing fast. This is also when they start eating solid food. They start recognizing faces, and their temperament starts to shape from this point forward.
Hence, it is preferred that the puppy still has its mother around at this stage since this is the time when they learn how to interact and be themselves socially. Between the fifth and twelfth week, your puppy may go through periods of extreme socialization and fear.
Although not every puppy experiences fear, it is vital to help them ease through this by avoiding loud places and harsh disciplinary measures. At this stage, human contact is crucial. You can start with some basic commands, potty training, and some leash training too.
2. The Juvenile Stage
When puppies reach the age of 3 to 4 months, that is when their bratty attitude sets in. They are very independent and need to be firmly yet gently kept in check. If your puppy starts to bite because it is teething, consider buying a chew toy.
Reinforce play activities that assert your authority while being enjoyable too. They start to garner an understanding of pecking orders and chains of command. Training helps keep them obedient and sharp.
Related: How to Use an E-Collar to Train Your Dog.
3. The Adolescent Stage
At the age of six months, your puppy is in its last stage of growth. This is especially exciting for your puppy as they are exceptionally active, playful, and exuberant at this stage. However, even though they might have achieved full physical maturity, their mental and emotional maturity is still very child-like.
This is the perfect time to introduce advanced physical training activities. Almost all of your puppy's growth is complete before its first birthday. Labradors are considered to be fully grown when they reach the age of 18 months, as this is the time when your dog will start engaging in more arduous activities.
As for their height and weight, a male adult can grow from 22.5 inches to 24.5 inches and weigh between 65 to 80 pounds, while an adult female grows from 21.5 inches to 23.5 inches and weighs around 55 to 70 pounds. Depending on the breed variation, Labs achieve full maturity between 2 and 2.5 years of age.
If you have your Lab neutered before it hits puberty, approximately before the age of seven to eight months, your Lab will grow bigger than the usual standard for the given age and breed. When dogs are neutered prematurely, there's always the risk of narrower craniums and softer bone structures.
This is justified because hormones such as estrogen and testosterone play a vital role in their growth and development, just like every other living being. In addition, exercise is another parameter to keep a check on growth.
Being the high-energy breed that they are, Labs require tons of exercise. For them to be able to grow to their full potential, they need their daily walks, regular training, and lots of play and recreational time. When this is not provided for, you may see your Lab's demeanor taking the hit for it.
Your Lab's growth is negatively affected, and it may start exhibiting either extremely aggressive or lethargic traits. Labs are intelligent and easy to work with, so training them is never a matter of concern. Having some set daily downtime with your puppy can help secure your puppy's growth and maturity. 
Related: The Best Puppy Potty Training Sprays.
Conclusion For "When Do Labs Stop Growing"
Equipped with the knowledge of your puppy's growth and development, you are now better suited to meet their needs. Always remember to pay careful attention to the mannerisms your puppy exhibits so you can help alter and guide them.
Taking your puppy along to the next Pet Marathon in the City or local PetFest is a great way to get acquainted with other dogs and dog parents too. In addition, you are sure to pick up on a puppy hack or two.
Most importantly, you must never forget that taking your Labrador Retriever out in public where they encounter strays is not ideal until all of their vaccinations are checked off. Other than this, there is pretty much nothing to stress about. Your Labrador Retriever puppy is stronger than you think.
For more articles with mentions of the Labrador Retriever, you can check out:
To learn more about this topic, watch "Labrador Retriever Growth Chart: When Do Labradors Stop Growing" from Little Paws Training down below: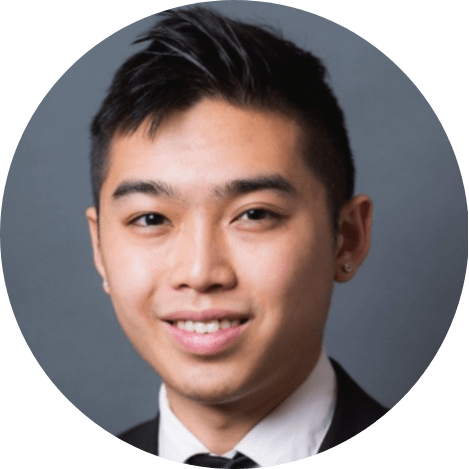 Andy is a full-time animal rescuer and owner of a toy doodle. When he's not saving dogs, Andy is one of our core writers and editors. He has been writing about dogs for over a decade. Andy joined our team because he believes that words are powerful tools that can change a dog's life for the better.
Why Trust We Love Doodles?
At We Love Doodles, we're a team of writers, veterinarians, and puppy trainers that love dogs. Our team of qualified experts researches and provides reliable information on a wide range of dog topics. Our reviews are based on customer feedback, hands-on testing, and in-depth analysis. We are fully transparent and honest to our community of dog owners and future owners.