People often wonder when do Corgis stop growing. This guide created by our team will have everything you need to know about Corgi's growth. When a dog is a newborn puppy, it may not be easy to imagine how they can grow to become larger adult dogs. But sooner than we may expect, that tiny puppy grows like a weed, and you'll need to get a much larger sleeping space for them. Yet while puppies grow like crazy initially, there does come a time when they reach the size they may stick with for the rest of their lives. While for humans, this growth takes several years, dogs only take months.
Depending on the breed, dogs reach this adult stage at different times. Smaller dogs develop faster, which means it may only take anywhere from 9 to 12 months. Larger dogs may take longer to reach their full adult size, such as 12 to 18 months. Giant dog breeds may take up to two years to reach their full adult size and weight. Factors such as their genetics and overall health and wellness are critical indicators for reaching their final adult size.  The Pembroke Welsh Corgi, or Corgi for short, is a small dog breed that has found its way to the hearts and homes of many families.
With their smaller size, they may be quicker to reach their full adult size. Knowing how long it takes for your puppy to stop growing and reach its final size can help you plan for their space and know what to expect so you can identify anything out of the ordinary. Knowing their full size can also help you determine if a Corgi is suitable for your family and living situation. To help you be equipped for raising a Corgi puppy as they grow and develop into their full adult size, here we share a timeline for when they can be expected to stop growing. We'll also share some key things to keep in mind as you create a healthy and thriving atmosphere for your growing Corgi.
Before scrolling down this article "When Do Corgis Stop Growing," check out our other Corgi guides that could help: Why Do Corgis Sploot and How To Deal with Corgi Shedding.
When Do Corgis Growth Stop?
Since the Corgi is a smaller dog breed, they usually have a shorter timeline for development than much larger dogs like Golden Retrievers or Rottweilers. Sometimes, Corgis reach their adult size heights and weights at different times. Typically, Corgis will reach their adult height at about 12 months old. While most often, they will also reach their adult weight at around the same time, some dogs may need a little bit more time to get their weight up to their full adult size as well. Corgis are not considered a toy breed as they are larger than many other dogs in that category.
Instead, they belong to the herding group that has a more medium to small size. At their full adult size, Corgis level out at a weight that ranges between 22 to 31 pounds for male dogs and 22 to 29 pounds for female dogs. They are also expected to reach a height between 10-12 inches for male and female dogs. With these ranges, there is not a significant difference in size between the male and female dogs. Because the Corgi is such a short dog, it may be challenging to determine when exactly they are done growing.
They may develop their height quicker than reaching their full adult height, as their legs are relatively short to begin with. When determining just how big a Corgi will get, it is helpful to look at the puppy's parents. Typically, the puppy will not grow to be larger than the larger parent's size in the breeding process. This can be helpful in predict the actual size of your Corgi puppy once they reach their final adult size. Another helpful hint that may indicate whether or not your Corgi is still growing is by looking at their paws. If their paws appear to still be much larger in proportion to the rest of their body, they are likely still in the process of growing and increasing their height and weight.
Corgi Product Recommendations: Best Dog Bed For a Corgi.
How Fast Do Corgis Grow?
When a Corgi puppy grows, it can be helpful to track their weight based on their age. Your veterinarian may be able to provide valuable resources as you follow the progress of your growing puppy. Like most dogs, Corgis grow rapidly in the first few months. In fact, from the first month to the second, their weight could practically double. Their size can also double from three months old to six months old. Usually, for the first five months, their weight can grow rapidly. Then, at around six months old, their growth begins to level off at a much more moderate pace. Keep in mind that it should be anywhere from 17 to 23 pounds once your puppy is six months old. This can be a helpful benchmark for you as you assess the health and progress of your Corgi puppy.
Corgi Questions: Are Corgis Good with Kids and Can Corgis Jump?
How To Care for Your Growing Corgi
Like adult dogs, puppy Corgis that are still growing require intentional care and nutrition as they grow into their intended size. However, in the case of puppies, extra attention to their diet and exercise may be needed to ensure they thrive in their life. In monitoring their weight, Corgis have long coats and short bodies that may make it difficult to visually notice any significant gains or losses in their weight. Therefore, especially when it comes to monitoring a healthy weight for your Corgi, be sure to feel their body every once in a while to ensure they are not excessively underweight or overweight.
When it comes to nutrition, be sure to provide a growing Corgi with balanced and rich ingredients. Ensuring they get the vitamins and nutrients they need, they can continue to grow healthy and thrive as they reach their final adult size. There are specific dog foods designed just for puppies with particular ingredients to help puppies grow healthy and strong. While it's important to ensure they are eating healthy, it's also vital that you don't overfeed them in an attempt to accelerate their growth. Overfeeding can increase weight in a way that is not healthy for them now or in the future.
Being overweight for a dog can lead to some serious health concerns if you are not careful. On the other hand, you also don't want to underfeed them to prevent obesity. Restricting food unhealthily can lead to malnourishment and a delayed timeframe in their growing process. As you support their overall health and wellness, ensure that they are provided opportunities for lots of exercise and activity. Corgis are naturally energetic, lively, and active dogs who enjoy getting outside and playing and exercising. Keeping them busy can also help support their mental health as they grow in their intelligence and experience in the world.
As adult dogs, as while they are still growing, it's important to monitor their health to be aware of any potential medical concerns that may arise. Corgis, in particular, may be more prone to certain conditions like eye problems, bleeding disorders, rare dog diseases, or heart disease. Noticing any symptoms early on in their life can help catch the situation early and work toward a solution as soon as possible. If you notice any symptoms of any of these conditions, be sure to connect with your veterinarian as quickly as possible.
Corgi Mention: Types of Dogs Born Without Tails.
Conclusion For "When Do Corgis Stop Growing"
The Corgi has become a widely popular dog breed for many families with their lively personalities and friendly companionship. Whether you've just gotten a Corgi puppy or are considering adding one to your family, it's essential to know that their rate of growth is most accelerated in the first few months of their life and then taper off once they reach about six months old.
Tracking your Corgi's height and weight can help you ensure they are on the right track toward reaching the adult size that is healthy for them. Keep them well-fed and staying active to support their overall physical and mental well-being. As they get older, they continue to monitor their health by watching for things like obesity or malnourishment and any other medical conditions that may arise as a result of poor health. With the proper care and attention, you can raise a Corgi to be their happiest and healthiest selves both now as a puppy and in the future.
If you're interested in bringing home a Corgi, check out our recommendations:
To learn more about the Corgi dog breed, watch "8 Things I Wish I Knew Before Getting a Corgi Puppy" from Romary Osorio down below: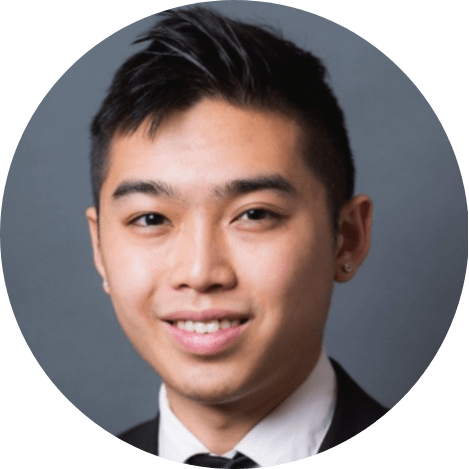 Andy is a full-time animal rescuer and owner of a toy doodle. When he's not saving dogs, Andy is one of our core writers and editors. He has been writing about dogs for over a decade. Andy joined our team because he believes that words are powerful tools that can change a dog's life for the better.
Why Trust We Love Doodles?
At We Love Doodles, we're a team of writers, veterinarians, and puppy trainers that love dogs. Our team of qualified experts researches and provides reliable information on a wide range of dog topics. Our reviews are based on customer feedback, hands-on testing, and in-depth analysis. We are fully transparent and honest to our community of dog owners and future owners.