If you're wondering what to give a constipated dog to ease the process, then this guide will provide you with the possible treatments. Dogs thrive on a schedule. They like to eat, sleep and go for walks at a regular time. Many even poop at a standard time. If your dog is off of its regular pooping schedule, it may mean that they are constipated.
Before scrolling down, you might find these helpful: How Often Do Puppies Poop and Best Dog Food For Less Poop.
What is Constipation in Dogs?
Constipation refers to difficulty or a decrease in the frequency of defecation. Most dogs will poop on a regular schedule of once to twice a day. Some will even go as often as four times a day, depending on how often they are fed. The frequency doesn't matter as much as the consistency in the number, basically what is normal for your dog. Constipated dogs may go fewer times per day, or they may pass smaller amounts of feces when they do go.
Constipation may cause a dog to strain or cry and whine when they go to defecate, or they may only pass hard, dry pieces instead of their regular formed bowel movement. Sometimes, constipation may cause a dog to pass small amounts of liquidy or bloody feces instead. There are many different presentations for constipation in dogs, and there are many different causes. For some dogs, constipation may be a once-in-a-lifetime experience, while others are more frequent flyers and have troubles throughout their years.
Related Articles: How Long Will My Puppy Poop Worms After Deworming and Best Dog Waste Disposal System.
What Causes Constipation in Dogs?
Knowing the cause of your puppy's constipation will help you. It may also help you prevent future issues. Some potential causes of constipation are:
Indiscriminate eating: Dogs tend to explore the world with their mouth, sampling many not so appetizing, let alone digestible, things throughout the day. Like hair, rocks, and garbage, these undigestible substances can cause extra firm or dry feces that are difficult to pass.
Poor diet: Along with eating things they shouldn't, a poor diet can lead to constipation in dogs. This usually refers to a diet that is low in fiber and high in the undigestible matter.
Medications: Some medications, such as antihistamines, pain relievers, and diuretics, can lead to constipation.
Inadequate activity: Dogs need physical activity to get their guts moving. Laying around all day can lead to a sluggish digestive tract that fails to push feces through.
Pain: If it hurts to squat, some dogs may decide to hold it instead. Dogs with arthritis or pain in the hips, back, and hind legs may become constipated more frequently.
New food: A dog's digestive tract adjusts to a diet so that it can digest like a well-oiled machine. If you throw fresh food into that machine, it may jam things up, literally.
Medical issues: Tumors of the colon, megacolon, nerve dysfunction, anal gland issues, back or pelvic injuries, hormonal problems, dehydration, you name it can cause constipation. Always consult your veterinarian if your dog is constipated, especially if it becomes a regular occurrence.
Related Article: What Should I Do If My Goldendoodle Has Diarrhea?
How Long Should a Dog Go Without Pooping?
If your dog hasn't had a productive poop in two days, it's time to get them some help. This means that they need to have a substantial bowel movement that you would consider normal. If they are eating normally, passing small, rabbit pellet-type feces doesn't count. Once you get past that 48-hour mark, retained feces can start to cause some more serious issues, not to mention discomfort for your puppy. It's time to get it out of there.
Related Article: What Does It Mean When There Is Mucus in Dog Urine?
What To Give a Dog For Constipation

If this is your dog's first constipated episode, it's best to consult with your veterinarian to make sure you don't do something harmful. If your dog is no stranger to this game, it's also time to seek veterinary help to find out how to keep constipation from becoming your dog's constant companion. For minor cases of constipation in dogs, there are a few things to try at home, and many vets may recommend these before asking you to bring your puppy in.
Pumpkin: Canned pumpkin is nature's laxative. It is high in fiber and water, and most dogs will willingly slurp it up. Adding some canned pumpkin as a treat or to your dog's meal can help ease mild cases of constipation.
Boost the fiber: If canned pumpkin isn't your dog's thing, up to their fiber intake in other ways. Look to add some bran or wheat germ, treat them to green beans, or even human fiber supplements like Metamucil. Fiber helps relieve constipation by bulking up the bowel movements and helping to draw water into the colon to rehydrate feces. In cases of repeat constipation, your vet may prescribe your puppy a high fiber weight loss dog food to help prevent future problems.
Add water: Since constipation can result from dehydration or overly dry feces, upping your dog's water intake can help. Please encourage them to drink more by providing fresh, clean water at all times. You can even add a little low sodium chicken broth or a low sugar electrolyte solution to help. Feeding a canned food made soupier by water is another excellent way.
Exercise: Get your dog up and moving to help ward away constipation. An increase in physical activity can jump-start the gut's normal motility and clear out the old. It may also increase their thirst, getting them to drink more water, a definite win-win.
Laxatives, enemas, and others: These treatments are better left to the professionals or those given the green light from their veterinarian. A vet may prescribe laxatives to up the water content of that dry feces. These usually take 12-24 hours to work so that they won't offer immediate relief to an uncomfortable puppy.
Enemas offer a more one-the-spot relief for most constipated puppies. They require the infusion of a solution into the rectum to help soften and lubricate hard feces. Again, professionals only, please, unless a veterinarian has directed you. Other possible remedies include mineral oil, herbal supplements, and a correction of the underlying problem. Seeing your veterinarian is vital for proper diagnosis and treatment.
Related Article: What Does It Mean When My Dog's Urine Has a Strong Odor?
Conclusion For "What To Give a Constipated Dog"
Constipation in dogs is a widespread condition, maybe too common for the likes of some dog parents. However, it is usually an easily treatable condition, and many mild cases can be handled at home. Always treat your dog under the guidance of a veterinarian.
For more helpful dog-related guides and info, check out:
You can learn more by watching "Top 4 Home Remedies For Dog Constipation" from Top Dog Tips down below: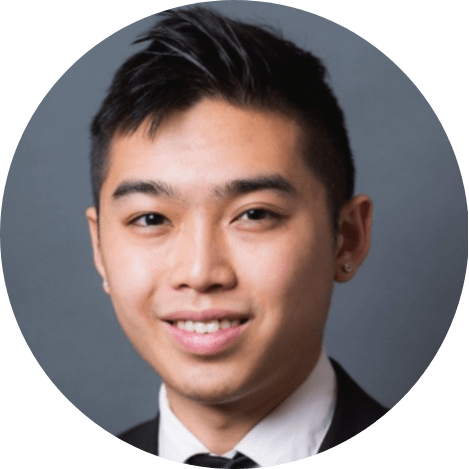 Andy is a full-time animal rescuer and owner of a toy doodle. When he's not saving dogs, Andy is one of our core writers and editors. He has been writing about dogs for over a decade. Andy joined our team because he believes that words are powerful tools that can change a dog's life for the better.
Why Trust We Love Doodles?
At We Love Doodles, we're a team of writers, veterinarians, and puppy trainers that love dogs. Our team of qualified experts researches and provides reliable information on a wide range of dog topics. Our reviews are based on customer feedback, hands-on testing, and in-depth analysis. We are fully transparent and honest to our community of dog owners and future owners.