I remember it was two in the morning when my Poodle mix was wide awake. She kept running around, and I was wondering why she wasn't sleeping. Like you, I had the same question: "What can I give my dog to sleep at night?" I learned several important things through trial and error, and I'll be sharing them with you in this article. Have you ever had your sleep interrupted by an anxious dog pacing and whining during the wee hours? It might be tempting to reach for sleep medication, but don't be too hasty in giving your dog pharmaceuticals. It's important to identify why your dog is experiencing sleeplessness in the first place. Otherwise, you're just masking the symptom but not truly solving the problem.
Before scrolling down this article, you might find our other content helpful: Putting a Dog To Sleep with Benadryl and Best Dog Bed For Separation Anxiety.
Causes of Insomnia in Dogs
As humans, we usually have difficulty sleeping due to numerous reasons like stress, illness, or other factors. You've probably experienced insomnia the night before a major event or right after an accident. It's probably difficult for you to fall asleep if you've transferred from a regular job to one in the graveyard shift. Even getting a new mattress may disturb your slumber for a few days.
Similarly, dogs are influenced by their surroundings. Sometimes, dogs don't sleep well because they are adjusting to changes in the environment or seasons. For example, your dog might get less sleep during the summer when it is scorching. Modifying your dog's feeding and walk schedule might also lead to troubled sleep.
Here are other possible causes for your pet's insomnia:
Pain or Illness
A New Environment
Age
Excess Energy
Pain or Illness

If you notice that your pet is restless at night, you should find out if he has any medical issues. Sleep disorders in dogs are often linked to heart problems or discomfort from an injury.
Common issues include:
arthritis
disc issue in the neck
kidney issues
digestion issues
itchiness from allergies or fleas
Your best course of action is to visit the vet for a checkup. Instead of giving a sleep aid first thing, your vet will probably prescribe the underlying condition.
Related: Why Is My Dog Breathing Heavily While Sleeping and Dog Barking In Sleep – What Does This Mean?
A New Environment

Adjusting to a new or modified environment is tough for a dog. Suddenly, your pet is overwhelmed by unfamiliar sounds, sights, and scents. Even something as simple as rearranging your furniture or repainting a room may affect your dog's sleeping patterns. Hopefully, he will settle down once he gets used to these changes.
Age
Like people, dogs go through developmental stages, which could affect sleep quality.
Extremely young puppies: If you've just obtained your puppy from a breeder, the first few nights might be tough. Your puppy might even exhibit some anxiety because you are a stranger to him. Combine that with unfamiliar surroundings, and it's inevitable to hear a lot of whimpering and howling from your pup.
Young puppies: Since their bowels and bladders are still developing, their sleep will get interrupted by frequent potty breaks.
Senior dogs: Elderly dogs may develop cognitive and physical issues that affect the quality and length.
Allergies or skin issues: Skin problems can be extremely uncomfortable. These are usually caused by allergies, infection, or flea infestation, which could make it impossible for your pet to settle. Treat itchiness and its root cause as soon as possible.
Dog Product Recommendations: Best Dog Toys For Separation Anxiety and Best Dog Allergy Test.
Excess Energy
Is your dog getting enough exercise? Do you live in a small apartment with no outdoor space? If your dog remains at home while you're off to work, you'll notice how hyper they can get when you return. His sleep issues may stem from too much energy and not enough opportunity to be active. Remember, dogs need a lot of mental stimulation and exercise.
Tips to Get Your Dog to Sleep

Once you've identified the cause of your pet's insomnia, you can take measures to help him sleep normally. Here's a list of proven strategies you could try.
1. Strict Routine
Having a consistent routine will help your dog companion know when it's time to sleep. The same principle should apply to meals. Feeding your companion hours before bed allows it to digest food properly and prevents bloating. Your dog should take a potty break before turning in. Avoid giving water past 6 or 7 pm. Otherwise, its bladder will be full at bedtime. Make sure your companion's routine includes a daily walk so that it can expend all that excess energy. Cue a fixed bedtime by turning off the lights and TV.
2. Sleeping Environment
Ensure that your dog has a comfortable sleeping place. A warm bed with padding will go a long way in helping your dog enjoy quality sleep. Let your dog sleep with its favorite toy for comfort. After selecting an area in your home, you should train it to go to bed at a certain time. Please don't pick up your dog companion and place it there. Instead, lead it there with treats so that it will associate bedtime with a positive cue. Don't use your dog's bed as a mode of punishment. Otherwise, it could become stressed during bedtime.
3. Ambient Noise or Music
Like people, dogs find soft music soothing. A lullaby or slow song can calm your dog and help it sleep better. It might surprise you to discover how music therapy can function as a natural sedative. White noise is another alternative, especially if you live in urban areas. You can download an app that produces a rhythmic sound to mask traffic and other unwanted noises.
4. Tough Love
You might instinctively approach your dog when it starts whining throughout the night. If your puppy whines a lot throughout the night, avoid responding too fast because this could reinforce the habit of crying to attract attention. Consequently, you'll get up more often. Interaction should only occur when the dog is quiet and calm. If you leave it alone for some time, it'll settle in its crate or bed. Soon, your companion will feel safe and comfortable while associating the area with sleep.
5. Exercise
Based on their size or breed, your dog must exercise for 30 minutes to 2 hours daily. Generally, bigger dogs require more exercise.
Some exercise tips include:
Canine Games: Don't limit yourself to playing fetch. You can find a ton of mental and physical games for dogs online.
Puzzle Toys: These offer a great way of tiring your dog mentally without requiring close supervision. The best part is that they can do this without your input. You can even build one yourself out of recycled materials if you have a limited budget.
Daily Run: Running together is a proven way of exhausting your dog so it'll sleep throughout the night. If your dog's only means of exercise is playtime in your backyard or a leashed walk, there's a possibility that it won't sleep because he's not tired enough.
Dog Product Recommendations: Best Dog Playpen For Hardwood Floors
6. Chew Toys
Gnawing can be extremely soothing for dogs. Furthermore, this can help your dog unwind at night. Just don't expect a few toys to make your companion sleep. Instead of going for hard toys, you want to choose softer ones. Try various chew toys to determine what suits your dog best.
7. Massage Therapy
Try massaging your dog at bedtime to slow its energy down and soothe him into a restful state. Gentle strokes can relax an uptight dog, improving his sleep during the night.
8. Co-Sleeping
When all else fails, consider letting your dog sleep with you for a couple of nights. Snuggling up next to you will help your companion relax and feel secure. This is especially true for young puppies who are used to sleeping with their siblings in a pile. Make sure you set boundaries. Don't let your pet sleep on top of you, or else you will have a difficult time breaking that habit. Train it to sleep in a specific spot on your bed. Bath your dog before bedtime so that your bedding stays free of dirt.
9. Medication
As a last resort, your vet may prescribe melatonin or sleep aids if your dog has difficulty sleeping through the night. Like humans, dogs require a good night's sleep. This is as necessary as exercise and diet for overall health. Dogs who get sufficient sleep are less likely to have depression, anxiety, and behavior problems. Sleepless nights don't have to be a routine in your household. With these tips, you can ensure that all of your two-legged and four-legged housemates get enough rest.
Conclusion For "What Can I Give My Dog To Sleep At Night"
There are many reasons why your companion is struggling to sleep. Dogs have trouble sleeping for nearly the same reasons as humans. However, by using these tips – putting your companion to sleep will be easier. If your companion is awake and not sleeping, then usually, there has to be a reason. Finding out the causes will help you lead to a better solution.
For more articles related to "What Can I Give My Dog To Sleep At Night," check out:
To learn more about putting a dog to sleep, watch "How To Get A Puppy To Sleep Through The Night" from Top Dog Tips down below: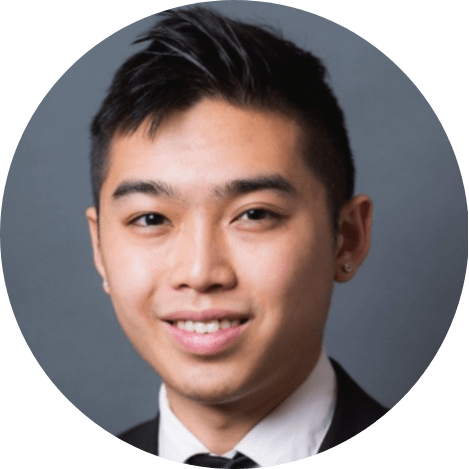 Andy is a full-time animal rescuer and owner of a toy doodle. When he's not saving dogs, Andy is one of our core writers and editors. He has been writing about dogs for over a decade. Andy joined our team because he believes that words are powerful tools that can change a dog's life for the better.
Why Trust We Love Doodles?
At We Love Doodles, we're a team of writers, veterinarians, and puppy trainers that love dogs. Our team of qualified experts researches and provides reliable information on a wide range of dog topics. Our reviews are based on customer feedback, hands-on testing, and in-depth analysis. We are fully transparent and honest to our community of dog owners and future owners.