Intelligent, adorable, and best of all, hypoallergenic! That's the toy Maltipoo for you. The endearing cross between the loving, affectionate Maltese and the intelligent toy or miniature Poodle, toy Maltipoos are a designer dog breed that has been gaining popularity in leaps and bounds in recent years.
Hybrids combine the features of two different breeds and enjoy the best of both worlds. On the one hand, you've got the gentle, trusting Maltese, and on the other, you've got the intelligent, trainable Poodle.
The result of such a combination can be nothing less than the perfect companion dog, the Maltipoo. If you were wondering about this small, oh-so-adorable breed, here are some interesting facts about this relatively new hybrid.
Before scrolling down this list interesting facts about the toy Maltipoo, you can check out these other Maltipoo guides from our team at We Love Doodles: Maltipoo Pros and Cons and Interesting Facts About The White Maltipoo.
1. Toy Maltipoos Are Half Maltese and Half German
No, we don't mean the Maltese dog, but the country of Malta. Toy Maltipoos are hybrid dogs that are crosses of a Poodle and a Maltese. The Maltese dog is one of the several bichon dogs that originated in the Mediterranean thousands of years ago. Other bichon-type dogs include the Bichon Frise, the Havanese, and the Bolognese.
While the exact origins of the breed are relatively unknown, the popular consensus is that the breed was developed in Malta, an island off the southern Italian coast. This island was colonized by the Phoenicians, an ancient civilization located in what is now Lebanon.
Because the Phoenicians traveled and traded around the world, they were thought to be responsible for introducing and developing several dog breeds, including the Maltese, Pharoah Hound, and the Mastiff. A Maltipoo's other parent breed, the Poodle, has an equally interesting history.
There are three sizes of Poodle; Standard, Miniature, and Toy. A Toy Maltipoo is bred with a Toy or Miniature Poodle, while other larger Doodle crosses like the Aussiedoodle or the Labradoodle are frequently bred using a Standard Poodle. Contrary to its modern image as a fancy show dog, the Poodle was first bred by German hunters to retrieve waterfowl.
The Standard Poodle's intelligence and trainability quickly increased its popularity, and Poodles made their way into French traveling circuses as performing dogs. The French started to breed in size the Poodles to make them more easily transported by train.
The more small Poodles and runts were bred, the smaller their offspring got in size, which led to the development of the Toy and Miniature Poodle. This is how teacup Maltipoo and other dogs have been developed in recent years. The smallest and the runts of each litter are chosen for breeding stock; after several generations, the breed is significantly smaller in average size.
Find a Maltipoo Breeder: Best Teacup Maltipoo Breeders in the United States.
2. Toy Maltipoos Are Hypoallergenic
The AKC lists the Maltese and all three Poodle types as hypoallergenic dog breeds. Pet allergies affect about 10% to 20% of people worldwide and 10 million in the United States alone. That's where hypoallergenic dogs come in. A hypoallergenic dog is a dog that is less likely to trigger an allergic reaction in people with pet allergies.
Although there is no such thing as a completely hypoallergenic Maltipoo dog, some breeds produce less dander and pollen than others. The Maltese and the Poodles are such breeds. Because the Maltipoo will take after either parent breed, the Toy Maltipoo is almost certain to have a hypoallergenic coat.
3. It's True Even Toy Maltipoos Need Haircuts
Although Maltipoo sheds very little, they have medium to long, lustrous coats that need frequent grooming and an occasional haircut at the groomer as their coats can keep growing. Grooming requirements for a Maltipoo can vary depending on the length of the coat you allow your dog to grow.
The most important thing to remember is that a Maltipoo's coat is very susceptible to matting, so it's important to brush regularly. Daily brushing is ideal, but if that's not possible, try to brush at least three times a week.
Related: Best Maltipoo Haircuts with Pictures.
4. The Lifespan of a Toy Maltipoos Can Range Up to 15 Years
Generally speaking, the smaller the dog, the longer the lifespan. Of course, there are exceptions to every rule. Toy Maltipoos are small and relatively healthy dogs that can live from 12 to 15 years.
While many external factors dictate their lifespans, such as diet, exercise, and lifestyle, the health of any dog is greatly determined by its genetics. Some of the health conditions that Maltipoos can inherit from their parent breeds are:
Luxating Patella: Luxating patella is a common knee problem in dogs when the kneecap (patella) slips out of place. This can cause pain and lameness in the affected leg. While luxating patella is most commonly seen in small breeds, it can occur in any dog size.
Legg Calve Perthes (LCPD): This condition primarily affects small dog breeds. It is caused by the interruption of blood flow to the head of the femur, resulting in avascular necrosis (AVN). LCPD typically affects puppies between the ages of 4 and 6 months, although it can occur at any age.
White Shaker Syndrome: White shaker syndrome is a condition that affects small dogs. Tremors and weakness characterize the syndrome, which can be very debilitating for affected dogs. Unfortunately, there is no cure for white shaker syndrome, which is often severe.
5. You Can Find Toy Maltipoos in Almost Every Color, Even Merle
While a purebred Maltese is white, Poodles come in all colors, from white, black, apricot, red, cream, and even merle, the speckled, mottling pattern that lightens the base color. Merle is not a color but rather a gene that creates a pattern on the coat that is spotted or mottled. It is impossible to find in many breeds of dogs, but it is possible in Poodles.
Other breeds carrying the merle gene include Catahoula Leopard Dogs, Australian Shepherds, and Great Danes. A Maltipoo can be all colors of the Poodle, but light colors are more likely, as the Maltese is a white dog breed. However, it is also not uncommon to see a black Maltipoo with unique markings!
Related: Red Maltipoo Information, Facts, and Images. and Interesting Facts About The White Maltipoo.
6. Toy Maltipoos Are a Designer Dog Breed
The Maltipoo is not a purebred dog recognized by any Kennel Club. They are a designer dog breed, a hybrid that crosses two pure breeds. Designer dogs are the result of breeding two breeds for a specific reason.
The Toy Maltipoo was created to develop the perfect companion dog with a hypoallergenic coat. The goal was to cross the intelligence and trainability of a Poodle with the friendly, calm nature of the Maltese, which will hopefully balance out the often high-strung nature of a Poodle.
Related: Best Designer Dog Names.
7. Toy Maltipoos Are Dogs With Many Names
Maltipoos are also called Moodles, Malt-oodles, Multa-poo, Maltapoo, Malte-poo, Malti Poo, and of course, Maltese-Poodle. Since the Maltipoo name is more commonly used, we'll stick to the Maltipoo.
8. Celebrities Love Toy Maltipoos
The Maltipoo dog breed is incredibly popular amongst celebrities like Ellen Degeneres, Miley Cyrus, Vanessa Hudgens, Rihanna, Carmen Electra, Blake Lively, and many more.
9. Maltipoos Come in Several Different Generations
Because the Maltipoo is a hybrid, there can be several generations of Maltipoos in varying mixes. A genetic hybrid is denoted by the "F," meaning "filial." The F1 generation of Maltipoo means it is the first generation, created by crossing a 100% Poodle and a 100% Maltese, resulting in a 50/50 Maltipoo. An F2 generation is the 2nd, made by crossing two F1s, a 50/50 Maltipoo with another.
The F3 is made by crossing two F2s, and so on. To make things even more complicated, there is also the backcross. This is denoted by a "b," and crossing back a hybrid into the original parent breed to get a greater ratio of one breed. For example, a Maltipoo that is 75% Poodle and 25% Maltese can be made by crossing a 50/50 Maltipoo back into a 100% purebred Poodle.
This type of hybrid will be an F1b Maltipoo. While the backcrossing isn't characteristic of toy Maltipoos, it is frequently used as a breeding technique for other Doodle crosses. For example, the Labradoodle is often bred where the goal is a 75%/25% Poodle and Labrador, with the Poodle gene being more dominant and increasing the chances of the offspring having a hypoallergenic coat.
Related: When Does a Maltipoo Stop Growing?
10. Maltipoos Can Be Water-Babies
Although the Maltese isn't that keen of a swimmer, the Poodle was born and bred to jump into cold water and swim long distances daily, retrieving waterfowl. Maltipoos are likely to be water babies that are natural swimmers. Swimming is an excellent cardiovascular exercise, so head to the beach or lake with your puppy!
Conclusion For "Facts About The Toy Maltipoo"
Maltipoos are rapidly growing in popularity and for a good reason. These little dogs are loyal, affectionate and suitable for everyone from young children to seniors and even first-time dog owners. Just be sure to give them plenty of exercise and love, and be prepared to receive tons back in return!
If you enjoyed our list of interesting toy Maltipoo facts, you could check out these other guides from our team:
You can learn more interesting facts about the toy Maltipoo by watching the "Maltipoo Dog Breed Guide" down below: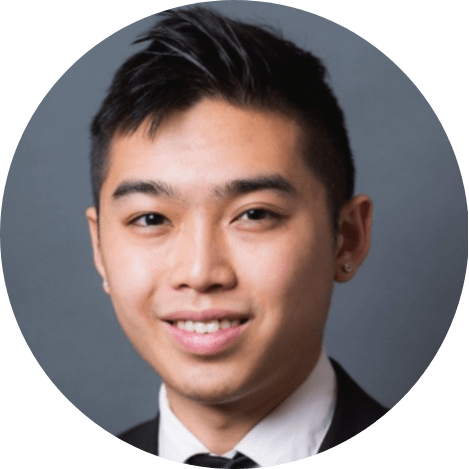 Andy is a full-time animal rescuer and owner of a toy doodle. When he's not saving dogs, Andy is one of our core writers and editors. He has been writing about dogs for over a decade. Andy joined our team because he believes that words are powerful tools that can change a dog's life for the better.
Why Trust We Love Doodles?
At We Love Doodles, we're a team of writers, veterinarians, and puppy trainers that love dogs. Our team of qualified experts researches and provides reliable information on a wide range of dog topics. Our reviews are based on customer feedback, hands-on testing, and in-depth analysis. We are fully transparent and honest to our community of dog owners and future owners.