In this guide, our team at WeLoveDoodles will go over everything you need to know about the Teacup Mini Labradoodle. Here's what you need to know. A Labradoodle has all these wonderful qualities. However, you may find standard Labradoodles are too large for what you are looking for. Good news. The Teacup Mini Labradoodle has the qualities of a Labradoodle but is just smaller in size. A hybrid mix between Labrador Retriever and Poodle, Teacup Mini Labradoodles have all the great qualities of their parent dogs. These dogs are ideal for those looking for a friendly and easy-to-train companion because of their beautiful personalities and high intelligence.
Before scrolling down this Teacup Mini Labradoodle guide, you can check out these small breeds: Best Teacup Dogs That Don't Shed and Best Mini Doodle Breeds.
History
Sometimes just called Teacup Labradoodles or Mini Labradoodles, Mini Teacup Labradoodles are a newer breed. Labradoodles have been well-loved for many years; however, this smaller size has become even trendier in recent years. This is because Teacup Mini Labradoodles are small in size and hypoallergenic. They make a great companion for those who want a dog but suffer from allergies.
Labradoodle Guide: Mini Labradoodle vs. Mini Goldendoodle.
Characteristics
The differentiating factor between a Teacup Mini Labradoodle and a regular Labradoodle is the size. This size difference originates from the various sizes of the Poodles used during breeding. There are three different Poodle sizes to choose from when breeding a Labradoodle: Toy, Miniature, and Standard. Teacup Mini Labradoodles are the result of breeding a Toy Poodle with a Labrador Retriever.
The Toy Poodle is what gives these dogs their small size. Please note, Teacup Mini Labradoodles do not follow in the footsteps of the typical "teacup" breed size. For example, when you hear "teacup," you probably picture a dog closer in size to a Chihuahua. Despite their name, Teacup Mini Labradoodles will never be that small because of their Labrador parent. Below you will find the typical sizes of Teacup Mini Labradoodles.
Typical Standard Height (Approx.): 14 to 16 inches
Typical Standard Weight (Approx.): 15 to 25 lbs
Related: F1 vs. F1B Labradoodle and When Do Labradoodles Stop Growing?
Temperament
Teacup Mini Labradoodles have personalities that shine through when interacting with their loved ones. These dogs are intelligent, affectionate, and energetic. They love their families and are eager to please, making them easily trainable and generally wonderful to have around. The intelligence of Teacup Mini Labradoodles is an attribute of both Poodles and Labrador Retrievers.
Their high intelligence makes them easy to train as they are quick learners. Just remember, although your dog is naturally intelligent, beginning training at an early age will guarantee it reaches its full potential. Teacup Mini Labradoodles are people-lovers. These dogs are naturally affectionate and love their families fiercely. However, just like all dogs, you will need to socialize your Teacup Mini Labradoodle from a young age to ensure it behaves correctly around strangers.
Sometimes dogs can become territorial of their families, so socializing is essential to helping your Labradoodle trust others. The energy level of Labradoodles is high. These dogs require daily exercise; otherwise, they may misbehave. They often need larger living spaces because of these high energy levels; however, Teacup Mini Labradoodles' small size lends slightly more lenience. These small dogs require slightly less exercise and space than a larger Labradoodle, yet, they still have more energy than most other breeds.
Related: Are Labradoodles Good with Kids?
Coat and Grooming
A great thing about adopting a Labradoodle of any size is that you have a choice in color. Poodles and Labradors come in a variety of different colors that are passed down to their offspring. So, whether you want a black, chocolate, or cream-colored Labradoodle, you should have no problem finding one. The color of your Teacup Mini Labradoodle may vary, but the coat type is very similar among these dogs.
Most Labradoodles have hair similar to their Poodle parent: curly. However, there are some other, less common; coat types possible for your Teacup Mini Labradoodle such as, straight and shaggy. Regardless of your dog's coat type, it will require regular brushings to stay clean and healthy. Teacup Mini Labradoodles are a popular breed for allergy sufferers as they are hypoallergenic. Hypoallergenic does not mean they do not shed at all; it means they shed very minimally. Regular brushing can also help to reduce this shedding even more.
Related: Red Labradoodle Coat Guide and Blonde Labradoodle Coat Guide.
Health
Teacup Mini Labradoodles are generally healthy dogs with an average lifespan of 10 to 15 years.  However, there are some genetic Labradoodle health problems they are predisposed to from their parent breeds.
Hip and Elbow Dysplasia: These conditions are shared among the Poodle and Labrador Retriever sides. Hip dysplasia occurs when the hip becomes misaligned with the hip socket. Elbow dysplasia occurs when the elbow becomes misaligned with the elbow socket. Both these conditions will manifest as limping in your Labradoodle and can be treated with medication or surgery.
Progressive Retinal Atrophy and Other Eye Problems: Labradoodles are predisposed to 15 different eye problems, including progressive retinal atrophy. In most cases, eye problems can be treated by a veterinarian. However, if left untreated, these problems can lead to permanent sight loss.
Price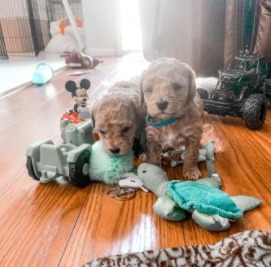 Many factors go into the price of a Teacup Mini Labradoodle. Color, coat type, and pedigree are just some things that will determine a puppy's price. However, when looking for a Teacup Mini Labradoodle from a reputable breeder, expect to pay approximately $2,500.
Related: Best Mini Labradoodle Breeders in the United States and Best Labradoodle Names.
Conclusion For The "Teacup Mini Labradoodle Dog Breed Guide"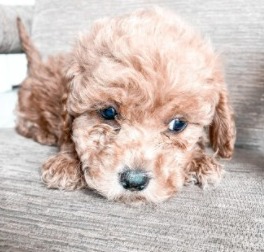 Now that you know everything there is to know about Teacup Mini Labradoodles you can decide if this breed is for you. If so, contact a reputable breeder today to learn about adopting one of these beautiful dogs.
For more Labradoodle content from WeLoveDoodles, you might like:
To learn more about this Labradoodle size, watch "11 Facts Which Make You Want to Own a Mini Labradoodle" from Dog Lovers down below: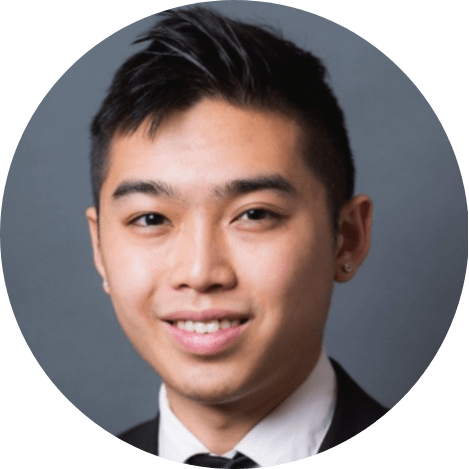 Andy is a full-time animal rescuer and owner of a toy doodle. When he's not saving dogs, Andy is one of our core writers and editors. He has been writing about dogs for over a decade. Andy joined our team because he believes that words are powerful tools that can change a dog's life for the better.
Why Trust We Love Doodles?
At We Love Doodles, we're a team of writers, veterinarians, and puppy trainers that love dogs. Our team of qualified experts researches and provides reliable information on a wide range of dog topics. Our reviews are based on customer feedback, hands-on testing, and in-depth analysis. We are fully transparent and honest to our community of dog owners and future owners.