In this Spot and Tango review, we'll cover all of the critical information about this brand. This review will help ease your decisions on whether you should purchase this product or not. If you did your research, you probably see numerous positive reviews about this dog food brand. Of course – everyone wants the best for their companion.
How do you know Spot & Tango is the right choice for your companion? What sets them apart from other dog food brands, and how do you know if one is better than the other? Is it worth the hype and cost?
Fortunately, our team at WeLoveDoodles will provide you with all of the answers you need. Spot & Tango, without a doubt, is a popular brand known for being fresh and unique. The ingredients provided are necessary and healthy for your puppy companion. The question is – is it worth the cost?
In this guide, we'll complete an extensive review of Spot & Tango while going in-depth about the company's food. We'll review the costs and compare them to another popular brand. By the time you reach the end of this article, your decision on whether to give Spot & Tango your business is entirely up to you. Your decision on whether to purchase this product or not will be much easier.
Related: Best Hypoallergenic Dog Foods
What is Spot & Tango?
Spot and Tango take a unique and exciting approach to feed your dog companion that rarely any companies offer. While you might think you get an individualized approach with some brands, they don't compare to this solution. With Spot and Tango, you build a meal plan that is ideally suited for your dog. They have various plans and pricing options available, but the critical factor is that they use natural ingredients and guide you through the process with real thought towards your dog's needs.
All of the food that they use is human-grade food. Ingredients are cooked fresh and turned into ready-to-serve meals. They use all-natural items and natural fruits and vegetables, and you will find that nothing they have contains additives, fillers, or preservatives of any kind. Everything ships to you frozen and prepared for your puppy. You defrost the food, and it's ready to serve.
We'll talk more in-depth about their ingredients and specifics here shortly. Aside from Spot & Tango, you might've heard about UnKibble, which is another one of their offerings. They have their fresh line with fresh dry dog food, and it's the only food of its kind. We'll dig into both of these options to compare their differences after a few more sections.
Spot & Tango Fresh Food Overview
We want to differentiate closely between fresh food from this company as well as UnKibble. They're separate, so when you see us talk about Spot & Tango specifically, we're referring to the fresh line. When we are referring to the dry line, we will refer to it as UnKibble. When you look at the fresh recipes, the options are personalized to your dog's needs, but their base recipes remain the same.
Another unique thing here is that all of their food is made with fresh, human-grade ingredients, and there are no fillers, preservatives, or additives of any kind. Everything in this kitchen is cooked in small batches, and the kitchen is USDA-approved. You know the integrity of the food and that it has proper nutrition for your puppy.
General Spot & Tango Flavors Available:
Turkey & Red Quinoa
Beef & Millet
Lamb & Brown Rice
If you decided to try Spot & Tango, you'd walk through a guide with a specialist so they can help you create a specific meal plan that is best for your dog. You can establish a plan and a routine for getting deliveries when you need them and setting up the plan you need. No matter what type of plan you set, you can always rely on fresh ingredients that are ready for you to serve.
Spot & Tango Fresh Food Ingredients

The ingredients that you see in Spot & Tango fresh food are always natural and fresh. This makes your ingredient list slightly different than some other brands. When you consider dry food, sometimes there are additional requirements to make dry food essential. Let's talk about the ingredients in the fresh blends.
Turkey & Red Quinoa
The turkey and red quinoa flavors include the obvious turkey and red quinoa. In addition, this recipe also contains spinach, carrots, peas, apples, eggs, and parsley. Each of these ingredients is healthy and serves a purpose in the mix. These are all fresh as well, so it's just like serving a fresh food plate at dinner time.
Beef & Millet
Next up, there is the beef and millet recipe. This recipe has beef and millet as the name suggests. The other ingredients included in this recipe are cranberries, eggs, spinach, carrots, peas, apples, eggs, and parsley. The only additional ingredient, as opposed to the turkey option, is the cranberries. Everything serves a purpose and is used fresh.
Lamb & Brown Rice
The third recipe that Spot & Tang offers is lamb and brown rice, which are the first ingredients in this recipe. In addition to lamb and brown rice, there are also blueberries, eggs, spinach, carrots, peas, and parsley in this food. Like the other recipes, each ingredient is thoughtful and fresh, with plenty of benefits to offer.
Related: Best Luxury Dog Bowls
UnKibble Dry Dog Food Ingredients
Now let's talk about the ingredients that are found in the UnKibble brand of dog food offered through Spot & Tango. This is dry dog food, but the dry food was made with the same philosophy as the fresh food. The only difference is the fresh ingredients were dried to create the food.
This food allows you to provide your dog with fresh ingredients without having to worry about refrigeration or freezer space. Compared to other brands, all of the ingredients are 100% fresh, and absolutely no fillers or preservatives are added. It's the only dry, fresh dog food on the market, so no others compare in quality. UnKibble has three different flavor options available, just like the fresh line.
UnKibble Ingredients:
Duck & Salmon
Chicken & Brown Rice
Beef & Barley
Depending on which recipe you choose, the ingredients might vary slightly. Overall, you'll see the same types of ingredients that you saw in the fresh food. Spot & Tango, as a company, stick to a total of 12 ingredients in their products. They're divided and split up in different ways to create tasty combinations for your puppy. Let's look at the ingredients in each of these to give you an idea of the food you're looking at.
Duck & Salmon
The duck and salmon flavor starts with duck and salmon as the primary protein and comes from real meat. It's not a meal, and it's not added to with meal either. It is legitimately these meats. In addition to the meat, this recipe includes tapioca, flax, sweet potatoes, carrots, spinach, apples, chia seeds, and parsley. The addition of things like tapioca and chia seeds are used to dry out this food to create the recipe and add some more protein to the mix and truly prepare the best meal balanced for your dog's needs.
Chicken & Brown Rice
The following food on the menu is chicken and brown rice. Just like the other recipes, chicken and brown rice are the base ingredients. Both are natural and wholesome, and brown rice is a whole grain that doesn't include gluten. This makes it nutritious and adds grain as part of a balanced diet.
The other ingredients included in this recipe are sweet potatoes, carrots, apples, kale, sunflower seeds, and ginger root. Each of these ingredients is used for a specific nutrition property and flavor causes, and they are all fresh and hand-dried to create the food.
Beef & Barley
The third recipe in UnKibble dry, fresh food is beef and barley. Beef and barley are the base ingredients, with beef being the number one ingredient and the primary protein source. The beef is of premium quality and chosen from the best sources. It's fresh and then dried for the purposes of creating this food. Barley is used as whole grain and does not add gluten to this food. The additional ingredients you will find in this food include flax, carrots, green beans, beets, cranberries, and rosemary. Keep in mind that each of these ingredients is fresh and then dried to create the food, so they're entirely natural.
Spot & Tango Fresh Vs. UnKibble
With all of the information we've provided, our team would like to take a quick moment to help you understand the differences between these two products. Spot & Tango is a brand, and they offer two different solutions that you're seeing discussed here in detail. Underneath Spot & Tango, you'll notice that they have a fresh option and a dry option. For separation – when we say Spot & Tango, we're referring to the fresh recipes unless we state otherwise.
The dry brand is made from fresh ingredients but is dried, and this particular food line is called UnKibble. For the most part, when referring to the dry line, we will refer to it as UnKibble. Both of these lines use only fresh ingredients and use limited ingredients that are all the best quality. You won't find preservatives or fillers or anything like that in either line or set of recipes.
Spot & Tango: Brand of Dog Food – Promotes Fresh Cooked Food
UnKibble: Dry Dog Food – Branch off of Spot & Tango
The primary difference between the two is that the fresh food comes to you fresh and will require freezing or refrigeration until use. The UnKibble is dried (but prepared with fresh ingredients), so you will not have to worry about refrigeration or spoilage before you serve it to your dog. Both have fresh ingredients, both use limited ingredients, and both are healthy and nutritious.
Related: Best Dry Dog Foods For Loose Stools
Spot & Tango Nutrition Analysis
We've looked into the ingredients for both the wet and dry foods from this brand. Regardless of whether you choose fresh or UnKibble, we feel that this is an above-average product that is high-quality. You'll find that this food's general breakdown about 41% protein, fat of about 20%, and carbohydrates of about 31% in a guaranteed analysis. The ratios that are broken down calculate to fat to protein ratio of approximately 49%.
With these numbers in mind, you'll see a high level of protein. In addition, the fat content is a good level and lower than most dog foods—the carbs or similar or higher than other dog food brands on average. These foods contain a significant amount of meat and protein, and everything comes from reliable, high-quality sources.
Related: Best Dog Food without Chicken and Best Dog Food with Vitamins and Minerals.
Spot & Tango Recall History
An important element of understanding the quality of a brand and the quality of food is understanding their recall history. While recalls can certainly happen to the best of brands, you can tell a lot about a company's integrity by looking at how they handled the recall. Has the same food had multiple recalls? What did the brand do to fix the recall? Were they timely? Have they had the same issues over and over?
All of these questions can tell you a lot about whether you can rely on the dog food you're purchasing. When looking at the recall history of Spot & Tango as a whole, we looked clear back to 2009 and found that they have not had any recalls of any time in that timeframe. This is excellent news and something that should be very relieving about the brand.
Spot & Tango Pros and Cons

Every dog brand you come across will always have pros and cons to the brand and the food. While some of them will have more pros and cons, it's important to weigh both sides to determine whether or not the quality is valid and whether it meets your preferences as well. Different pet owners always have their preferences and qualities, giving you a good summary of the food as a whole and what others have to say about them.
As far as Spot & Tango is concerned, the pros outweigh the cons by a large degree. They have many incredible benefits to consider but keep in mind that one line is truly fresh food prepared to order, so it might take some extra effort to maintain. Here are some pros and cons for you to consider:
Pros
High percentages of meat and protein, with levels around 40%
All-natural ingredients every time
The fresh line is made fresh
Dry line is made with fresh ingredients only
Allergen-friendly dog food
Dry food does not have to be refrigerated
Made fresh and made to order
Thoughtful ingredients with a purpose
Individualized meal plans for your dog
A balanced and nutritious diet
No fillers or preservatives
Nothing artificial in either line of foods
Cons
The fresh line of food might have to be frozen or refrigerated
Limited flavors
These can be pretty pricy
Spot and Tango Details
Conclusion For "Spot and Tango Review"
There's a lot of information to consider here when you look at the brand as a whole. You have the fresh line and the dry line, which are still made from fresh ingredients. You do have to consider the price and whether or not that would be feasible for your needs. Everything we've seen and reviewed about the brand is truly a high-quality brand, and they're a unique company.
Many brands don't take an individual approach like this to create a meal plan for your dog. We want to point out that UnKibble is the only dog food like it on the market, using fresh ingredients dried to create dry dog food of the same quality. Our position on Spot & Tango is that it's well worth it, and everything checks out to be better than average, which says a lot about the quality and integrity of the brand.
You really can't go wrong here, no matter which lines you choose to try out. There are numerous brands out there, and Spot & Tango is one of our recommendations.
For more dog food recommendations and guides, check out:
To learn more about Spot & Tango, watch "Meet Spot: Learn About The Benefits of a Fresh, Human Grade Dog Food Diet" from Spot & Tango down below: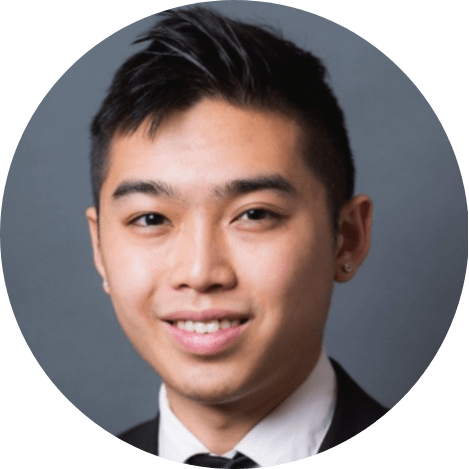 Andy is a full-time animal rescuer and owner of a toy doodle. When he's not saving dogs, Andy is one of our core writers and editors. He has been writing about dogs for over a decade. Andy joined our team because he believes that words are powerful tools that can change a dog's life for the better.
Why Trust We Love Doodles?
At We Love Doodles, we're a team of writers, veterinarians, and puppy trainers that love dogs. Our team of qualified experts researches and provides reliable information on a wide range of dog topics. Our reviews are based on customer feedback, hands-on testing, and in-depth analysis. We are fully transparent and honest to our community of dog owners and future owners.