There are many benefits to small non-shedding dog breeds. For instance, if you suffer from allergies typically dogs that don't shed are hypoallergenic which means that you'll be sneezing less and itching your eyes less. Additionally, if you love small dogs and don't want hair all over your furniture, clothes, or car then you may want to consider a non-shedding dog. If this sounds like you, there are many non-shedding dog breeds that are on the smaller side!
Non-shedding dog breeds come in all different shapes and sizes, so you are guaranteed to find the perfect puppy for you. Today, we'll be focusing on small non-shedding dog breeds. No need to worry about allergies or extra vacuuming anymore!
Other articles we think you might like: Best Poodle Mixes and Low Energy Hypoallergenic Dogs That Don't Shed.
Definition of Non Shedding

When you hear the word "non-shedding," it seems pretty self-explanatory, right? Unfortunately, finding a dog with absolutely zero sheddings is virtually impossible. While many people confuse non-shedding as absolutely no shedding hair – that's not true. Don't let this turn you away from finding your new best friend as these dogs only shed to the same extent as humans do. Non-shedding doesn't mean that you will never find hair around your house; it means you will find the occasional hair but nothing excessive.
Small Non-Shedding Dogs
There are many small-sized non-shedding dog breeds to choose from. Below you will find a list of the best small non-shedding dog breeds. However, remember there are non-shedding dogs of every size. If none of these appeals to you, you can always find larger-sized dogs with non-shedding qualities. Some of these dogs are even just miniature versions of larger dogs, so you'll get the same fabulous temperament, just in a different size! 
Purebred Dogs that Don't Shed
Below you will find small non-shedding purebred dogs. You may even recognize some well-known breeds that you may not have realized were non-shedding!
Bichon Frise
Height:

9.5-11.5inches

Weight:

12-18lbs
The Bichon Frise is a charming breed that would significantly add to any family seeking a small non-shedding dog. These dogs are intelligent, playful, and friendly with other animals and children, making them an excellent choice for families with children. This breed is known for its signature look of curly, white hair that closely resembles a cotton ball.
Bichon Frise coats require brushing at least 2-3 times a week. However, daily brushing is necessary to maintain a healthy coat. This frequent brushing is due to the breed's double coat, meaning the hair that falls out gets stuck in its undercoat. Brushing the dog will release the stray hairs from the undercoat into the brush, keeping everyday shedding to a bare minimum. 
Miniature Schnauzer
Height:

12-14 inches

Weight:

11-20lbs
Schnauzers come in all sizes, including Standard and Giant; however, Miniature Schnauzers are the best choice for those looking for a small option. Known for their large beard, bushy eyebrows, and salt and pepper hair, these dogs have a very distinguished look.
These dogs are also very active and enjoy playing with kids and other animals. Schnauzers make excellent watchdogs as they are fiercely loyal and alert. Similar to the Bichon Frise, Schnauzers have undercoats that need frequent brushing. Because of their undercoat, these dogs need grooming by a professional to fill in any missing gaps. Hiring a professional groomer will also ensure your Schnauzer's distinct hairstyle is appropriately done.
Miniature or Toy Poodle
Height:

9-15 inches

Weight:

4-15lbs
Similar to Schnauzers, Poodles come in all different sizes. When it comes to the smallest sizes available, you will want to focus on Miniature and Toy Poodles. Miniature Poodles are slightly larger than Toy Poodles. However, they are both considered small breeds.
Regardless of the size, these dogs are intelligent, active, and beautiful, leaving you with an easy-to-train beauty; this is why Poodles are very popular among show rings. Poodles come in all colors, with the most common being black, apricot, and white.
Whether you want your Poodle to participate in dog shows or not, you still need to brush your Poodle daily to prevent its coat from matting. It is widespread to trim pet Poodles short, so they are easy to maintain. However, some people may want their Poodle to have a distinct hairstyle. If that is the case, you should bring your dog to a professional groomer every 4-6 weeks. 
Looking for a Poodle? Check out: Best Mini Poodle Breeders in the United States.
Maltese
Height:

7-9 inches

Weight: 

6-9lbs 
Similar to a Bichon Frise, Maltese' are small, white non-shedding dogs. Maltese are known for their beautiful straight, white hair. These dogs are gentle, affectionate, and playful, making them a great companion for anyone looking for a small non-shedding dog.
This breed requires daily brushing to maintain its beautiful long coat and avoid matting. Maltese also require regular shampooing and conditioning to keep their hair soft and healthy. These gorgeous dogs shed very minimally, making them an excellent choice for anyone who suffers from allergies. 
To learn more about the Maltese, we think you might like: Maltese vs Maltipoo and Best Dog Foods for Maltese Tear Stains.
Chinese Crested
Height:

11-13 inches

Weight:

8-12lbs
There are two different varieties of Chinese Crested Dogs you can choose from: the hairless type and the Powderpuff (or coated) type. The hairless type sports a hairless body with some hair around the face, ears, and paws. The Powderpuff variety has soft, silky hair covering the whole body.
The hairless type of Chinese Crested is considered non-shedding, while the Powderpuff variety is low-shedding. So, regardless of the style you choose, there is minimal shedding that comes with this dog. These dogs have sensitive skin because of their hairless bodies' exposure, so they must be treated appropriately with sunscreen and acne lotions. The Powderpuff Chinese Crested require regular brushing as their hair is long and can become matted quickly. 
Hybrids Dogs that Don't Shed
Now that you know many of the popular Purebred dogs that are non-shedding, it is time to look at the hybrids. As you will see below, non-shedding hybrid dogs have a parent who is also non-shedding. Many of the dogs on our list are considered some of the most popular in the world, so you are sure to find one you like!
For more hybrid breeds, check out our list of Doodle Breeds.
Mini Goldendoodle
Height:

13-20inches

Weight:

15-35lbs
Mini Goldendoodles are a cross between a Miniature or Toy Poodle breeding with a Golden Retriever. Goldendoodles can come in many sizes, which the Poodle parent determines. These dogs have the best qualities of both parent breeds, including intelligence, athleticism, and friendliness.
400;">Goldendoodles can have curly hair, closer to their Poodle parent, or they can have straighter hair closer to their Golden Retriever parent. Your Goldendoodle will need regular brushing to avoid matting. Goldendoodles also need to be trimmed and groomed every 4-6 weeks, as these dogs don't shed. These trimmings will ensure your Goldendoodle's coat does not become too unruly. If you really want a Goldendoodle that is doesn't shed hair, make sure it has mostly Poodle genetics. The Poodle parent has a nonshedding coat, but the Golden Retriever has a coat that sheds a lot or fur.
If you're interested in bringing home the Goldendoodle dog breed, check out: Best Mini Goldendoodle Breeders in the United States and Best Toy Goldendoodle Puppies For Sale.
Mini Labradoodle
Height:

14-16inches

Weight:

15-25lbs
Like a Mini Goldendoodle, Mini Labradoodles mix a Toy or Miniature Poodle and a Labrador Retriever. The small Poodle parents ensure the dog will be smaller than the larger Labradoodle breeds. These dogs are loyal, athletic, and intelligent, making them great family companions.
Labradoodles only require occasional bathing to maintain their beautiful coat. Labradoodles also require less brushing than some other Doodle dogs; they only need to be brushed every two weeks. The miniature Labradoodle inherits their nonshedding coat from the Poodle parent. If you're truly looking for a hypoallergenic and nonshedding dog, make sure the Labradoodle has mostly Poodle genetics.
If the Mini Labradoodle dog breed is for you, check out: Best Mini Labradoodle Breeders in the United States.
Maltipoo
Height:

8-14inches

Weight:

5-20lbs
A beautiful hybrid mix of Maltese and Toy or Miniature Poodle, Maltipoos are sweet, loving, and playful little puppies. These dogs look like real-life teddy bears and act like them, too, making them a great addition to any family with children. Because their parent breeds are both non-shedding, Maltipoos also shed very minimally.
Maltipoos require brushing 2-3 times a week to maintain a healthy coat and a happy dog. Like their Maltese parents, Maltipoos also require a regular shampoo and conditioner treatment to maintain their beautiful, soft hair. 
Other Maltipoo guides we think you might like: Maltipoo Colors with Pictures and Maltipoo Size.
Benefits of Non-Shedding Dog Breeds
There are many other benefits to adopting a non-shedding dog than just the time and energy you will save on vacuuming your house every day. Sometimes referred to as hypoallergenic dogs, these dogs are great for allergy-sufferers. Because these dogs don't shed, fewer allergens and dander are released into the air.
When people think of dog allergies, they often believe that what causes them is the hair itself; however, this is partially incorrect. What typically irritates allergies is the dander found on the dog's skin. Dogs that shed don't just shed their fur, but also their dander; this is why allergic reactions are more severe around dogs that shed more.
It's also essential to note that some people are not just allergic to dander. Some people may find their allergies irritated by a dog's saliva; if this is the case, a non-shedding dog may not be the solution to your problem. 
Grooming a Non-Shedding Dog

When it comes to non-shedding dogs, you will find a wide variety of coat types. This variety means no grooming procedure works for all dogs. Each dog is unique and will need grooming based on their needs. It is essential to keep up with your dog's grooming needs to ensure your puppy looks and feels its best at all times. 
Typically, small dogs that don't shed need to get regular haircuts every 6 to 12 weeks. They also need to be brushed regularly at least a few times per week to prevent mats and tangles in their hair. Grooming a non-shedding dog is one of the major downsides of a dog that doesn't shed. However, we think it's totally worth it!
Check out our guides to ease your grooming process: Best Slicker Brushes For Dogs and Best Dog Grooming Kit.
Conclusions for "Small Non-Shedding Dog Breeds"

As you can see, there are many small non-shedding dog breeds to choose from. If you suffer from allergies or want to avoid extra vacuuming, then these dogs are perfect for you. Welcome one of these beautiful dogs into your life, and you'll have a friend with many beautiful memories waiting to be created.
For more content related to "Small Non-Shedding Dog Breeds," check out:
To expand your list and knowledge, watch "Cutest Hypoallergenic Dog Breeds" from ViralBe down below: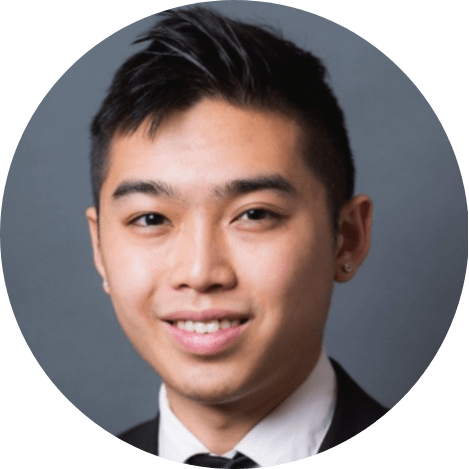 Andy is a full-time animal rescuer and owner of a toy doodle. When he's not saving dogs, Andy is one of our core writers and editors. He has been writing about dogs for over a decade. Andy joined our team because he believes that words are powerful tools that can change a dog's life for the better.
Why Trust We Love Doodles?
At We Love Doodles, we're a team of writers, veterinarians, and puppy trainers that love dogs. Our team of qualified experts researches and provides reliable information on a wide range of dog topics. Our reviews are based on customer feedback, hands-on testing, and in-depth analysis. We are fully transparent and honest to our community of dog owners and future owners.