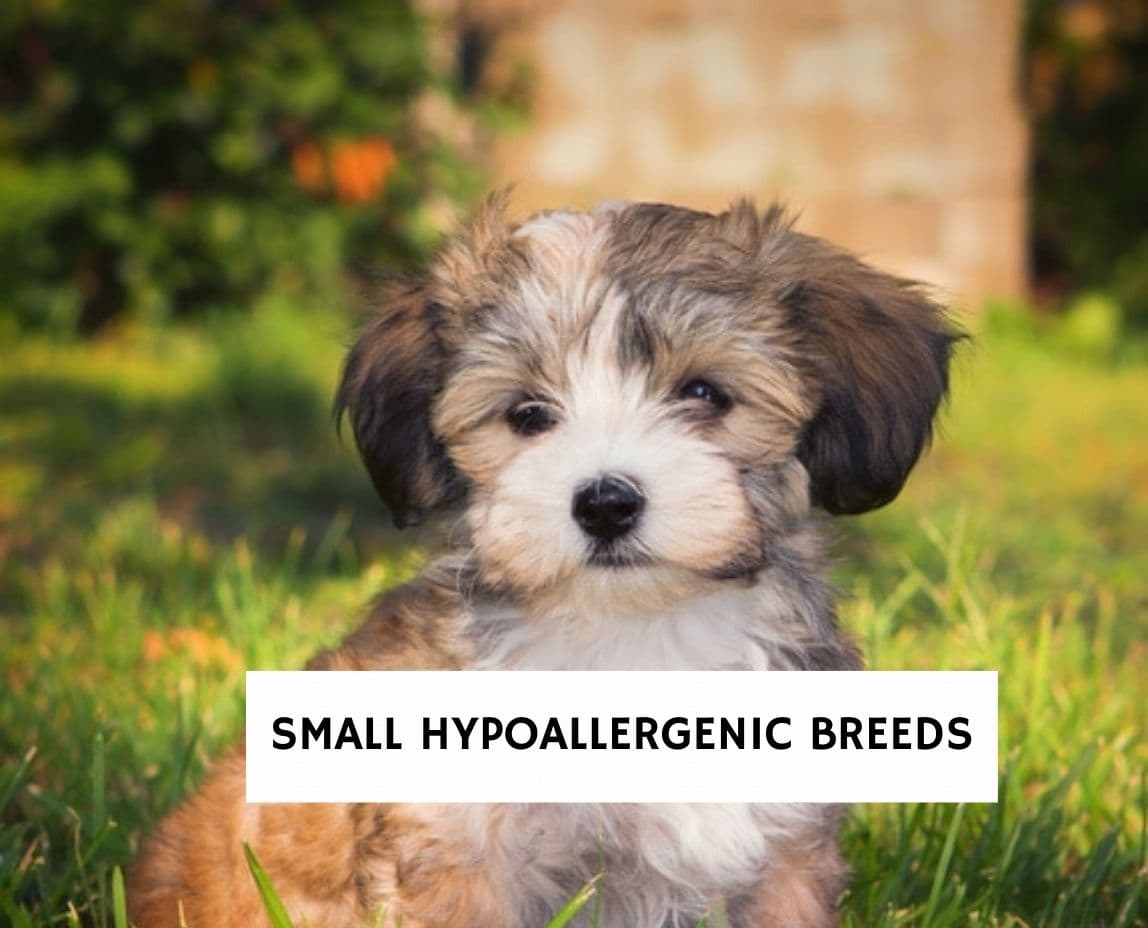 Since you're searching for small, hypoallergenic breeds, then here's what you need to know. The dog has been touted as "Man's Best Friend'" but if you are one of the 10-20% of the human population that can not be around dogs due to allergies, then you might not exactly see a dog as your best friend. However, there are still those who have allergies but can not resist dogs' adorable, friendly, outgoing characteristics and long to have one as a loyal companion to bond within their lives.
Thankfully, some options exist to get a dog breed that doesn't set the allergies off every time your canine family member is around. First, let us look at the reasoning behind allergies people have with dogs or cats. It is thought that a protein in the saliva and urine of these animals adheres to dander or dead, dried skin of our cats and dogs. Shedding sends the dander-ridden fur into the air, which attaches to all the surfaces close by, such as walls, furniture, clothing, or bedding.
There are ways to navigate around this shedding issue. Regarding your living space, try to keep the animal out of areas you tend to frequent a lot, like your bedroom or living room. Routinely change out your air filters so they can continue to collect allergens from the air you are breathing efficiently. Carpet collects dander and dirt, so installing hardwood floors or vinyl, which is easier to clean up hair and debris dragged in by your pets, might be an option to research to reduce pet allergens in your environment.
Another piece of advice is to size up the dog you wish to have. The bigger the dog, the more drooling, which equals more saliva, which results in more allergy-producing proteins connecting to dander. Bigger dogs usually bring with them more hair to shed about your living space, too. The solution: Smaller breeders might be your ticket to dog-owning bliss. Hypoallergenic, small dog breeds have been marketed to people with pet allergies.
Though no animal is 100% hypoallergenic, these smaller breeds tend to shed less, which, in turn, leaves less danger-filled hair circulating through the air and clinging to surfaces throughout the house. A smaller dog is also easier to keep bathed and groomed regularly too, again, reduces the amount of potential allergy-causing fur around you. There are many small dog breeds available that are considered hypoallergenic so let's dive into learning about a handful of them.
Before scrolling down this list of small hypoallergenic breeds, check out these other recommendations: Best Hypoallergenic Guard Dogs and Top Low Energy Hypoallergenic Dogs That Don't Shed.
1. Kyi-Leo
By accident, in San Francisco in the 1950s, a Maltese dog and a Lhasa Apso dog were bred. As a result of this cross, breeding came about a 9 to 14 lb joyful, sweet temperament dog called Kyi-Leo who enjoys playing with humans of all ages, is cat-like in their swift, light-footed movements, and perfectly content with spending time by themselves doing their own thing.
Kyi-Leo, which means dog lion and is also known as a Maltese Lion Dog, was observed to be a wonderfully kooky, obedient family pet and hypoallergenic who lived up to 14 years of age. These factors inspired breeder, Harriet Linn, to continue perfecting the breed to the standards we see today. Kyi-Leo is a low-maintenance animal that does not require large living spaces, only reaches about 12inches in height but does need a little extra grooming attention since their coats are long and silky and need to be brushed regularly to remain so.
2. Havanese
During the Cuban revolution, Cubans fled to the United States and brought their Havanese dogs that hail from Bichon ancestors. Havanese are the national dog of Cuba and are often referred to as the "Havanese Silk Dog" due to silk-like double coats that come in colors ranging from gold to silver to champagne to black. Havanese weighs around 13lbs to the height of 8 ½ to 11 ½ inches and live a long life of about 10-15 years.
This breed tends to have a sparkle in its eye and is energetic, intelligent, and friendly, making it a fabulous option for families with children. Ideally, a good brushing every day is best. Use a misting bottle with water and a bit of conditioner mixed in since Havanese tend to have dry coats. Bathing them once a week helps rid them of allergens and keeps their coat healthy, too.
Havanese Mentions: Best Havanese Breeders in California and Best Havapoo Rescues for Adoption.
3. Scottish Terrier
The revered Scottish Terrier, also known as the Scottie, was bred to hunt rats, badgers, and foxes back in the Scottish Highlands. However, within their small package of about 10inches high and 20 lbs is a confident, lively, daring, and territorial dog. Due to that last bit about being territorial, they tend to not do well in households with other pets, although it does make them an ideal watchdog without much barking involved, just alertness.
Their double coat is wiry to the touch with a soft layer underneath. Like humans, they lose strands of hair here and there rather than shed excessively, earning them a spot on the hypoallergenic dog breed list. The wiry topcoat is there to protect them when they need to get down on the ground and "hunt." Groom them often to strengthen this protective quality of their coats.
Scottish Terrier Mention: Best Scottish Terrier Breeders in the United States.
4. Italian Greyhound
The Italian noblewoman of the Middle Ages coveted the regal Italian Greyhound, also called Iggys, like a lapdog that doubled as a hunter of small game. The breed is quite active, craves being the center of attention, and requires a good amount of exercise but will snuggle in and relax onto any lap they can find. Italian Greyhounds are often personal little court jesters with fine-boned legs, running at full speed around the yard or in circles inside the house.
Let them run through. This helps strengthen their bones which are more prone to breaking than other breeds. They hold the 73rd on AKC's popularity list and are expected to live around 14-15 years of age. They can stand 13-15 inches tall and get up to about 14 lbs in weight. Their teeth need to be checked regularly. In exchange, due to their short coat, they require very few baths and brushing sessions. Their short coats also make it to where the Iggy can not tolerate freezing climates and gets cold quickly, thus requiring an extra layer of a small coat at times.
5. Silky Terrier
An Australian native cousin of the Yorkshire Terrier is the poised, cool, gentle Silky Terrier. Bred to be hunters of small prey, they have a higher prey drive and tendency to bark. True, they are toy-like at only about 10lbs and 10inches tall, but they are strong, sturdy, and spirit with a life expectancy of up to 15 years old. In addition, silky Terriers possess a low rating on the drooling and shedding scale.
On the other hand, Grooming needs are high, with twice per week brushing sessions required to upkeep their long, lustrous, blue/tan coats that act much like human hair. Hair on top of their V-shaped heads splits in the middle giving them adorable heart-shaped faces that encompass shiny, defined almond eyes that are brimming with intelligence and life.
6. Affenpinscher
It has been said about the Affenpinscher, which means monkey dog in German, that you treat it as if it were a human and befriend it rather than training it. Naturally highly intelligent, the Affenpinscher can get bored quickly with repetitive training and respond better to various positive training tactics. This durable toy breed comes in under a foot tall and around 10lbs but is a dual-purpose breed.
Utilized in German Stables in the 1600s as rate and pest control during the day then brought into the house during the night to control the mice population in the kitchens, they eventually became prized as a companion to the lady of the house. The Affen's hair is not fast-growing and only requires a trim every other month or so. The dense, wiry, medium-length coats need constant grooming twice per week. If any mats are present in their coat, use your fingers to pull them apart gently. Look forward to an Affenpinscher gracing your presence for up to 15 years.
7. Toy Poodle
Last on the list of the best small, hypoallergenic breeds is the Poodle. Another hypoallergenic toy breed originating from Germany that ranks #7 in popularity is the Toy Poodle which only weighs, at tops, 6 lbs and reaches a height of no more than 10inches. The toy version lives to around 18 years old. It benefits from all of the same breed characteristics that a Standard or Miniature Poodle has in that they are agile, eager, confident, extremely smart, and, most of all, want to be treated like a person.
Their build and proportions are the same, just in smaller packaging. Typical grooming of a Toy Poodle can be either the show dog style called the Continental Clip, which is quite intricate, or for the everyday pet owner, the Sporting Clip where the coat is trimmed to follow the outline of the body. Much grooming is needed to care for the Toy Poodle's non-shedding, continuously growing fur so that it doesn't "cord" or dreadlock. An everyday brushing with a trim scheduled every 6-8 weeks is ideal for this hypoallergenic breed.
Poodle Mentions: Best Toy Poodle Breeders in the United States.
Conclusion For The "Best Hypoallergenic Dog Breeds"
Many of these breeds mentioned above will be a perfect hypoallergenic fit into any home that may experience allergies to pets. Search out reputable breeders that breed for quality standards in the dogs rather than those breeders that over breed for an extra dollar, without the animal's health in mind. Remember, these breeds also end up in shelters, so look into starting your search there and give a dog who has lost a home and family a new, loving one.
For more lists of hypoallergenic dogs, you can check out these guides:
You can learn more by watching "10 Newly Discovered Small Dog Breeds That Don't Shed Or Smell" down below: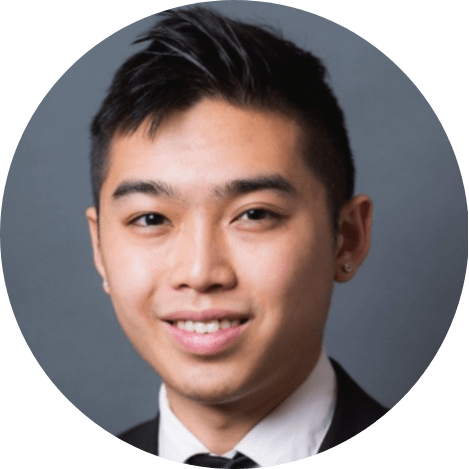 Andy is a full-time animal rescuer and owner of a toy doodle. When he's not saving dogs, Andy is one of our core writers and editors. He has been writing about dogs for over a decade. Andy joined our team because he believes that words are powerful tools that can change a dog's life for the better.
Why Trust We Love Doodles?
At We Love Doodles, we're a team of writers, veterinarians, and puppy trainers that love dogs. Our team of qualified experts researches and provides reliable information on a wide range of dog topics. Our reviews are based on customer feedback, hands-on testing, and in-depth analysis. We are fully transparent and honest to our community of dog owners and future owners.