Finding the right Shiba breeders in Florida can be a difficult journey, especially since it's such a popular breed. After all, the Shiba is a perfect size family dog that shows a lot of loyalty. Shibas are intelligent, beautiful, and will lighten up your day. If you're planning to introduce a Shiba into your home in Florida, then this is the perfect guide for you.
Before scrolling down this list of Shiba breeders in Florida, check out these recommendations: Best Pomsky Breeders in Florida and Best Golden Retriever Breeders in Florida.
Shiba Puppies For Sale in Florida
If you're planning to purchase from a Shiba breeder not listed in this article, we highly recommend that you do your due diligence. Since the Shiba is such a popular dog breed, it's possible that you could encounter a puppy mill around Florida. With that in mind, let's proceed to your list of Shiba breeders in Florida.
Shiba Product Recommendations: Best Dog GPS Trackers and Best Electronic Dog Doors.
1. PuppySpot's Shibas For Florida
Since you're searching for Shiba breeders in Florida, we highly recommend checking out PuppySpot's marketplace. There are numerous Shiba breeders across the United States that list their puppies. You can browse through a wide selection of Shiba dogs that'll best fit your interest. Your Shiba puppy will be safely shipped to your home safe and sound in Florida. Before you continue on your journey for a Shiba puppy, we highly recommend checking out PuppySpot with the link provided below.
PuppySpot Details
2. Boomlay Breeders, Florida
Boomlay is one of the best Shiba Inu kennels that is located in Tampa, Florida. They specialize in versatile NIPPO registered Shiba Inu. They have a strong focus on the type, temperament, and balanced structure of the Shiba Inu. Hence, they strive to raise Shiba puppies that are mentally stable. For that to happen, they make sure that they provide Shiba Inu will a good work ethic. Boomlay Breeders care for their dogs like their own family by showing them conformation.
They even participate with them in their activities, such as performance events. These events may include Barn Hunt, AKC's Trick Dog, AKC's Canine Good Citizen, Rally, and agility training. Boomlay Breeders believe that for becoming a proper breeder, there are certain qualities that you should have. Since they nurture Shiba, a pure breed dog, they strongly value the purebred for its originality. They are absolutely against the fact when purebreds are constantly being opposed.
As they have this false belief that they are less healthy as compared to mixed breeds, and due to that, some uneducated breeders won't fairly treat them with a nutritious diet. Some breeders even discard them! Therefore, they want all these purebred puppies to flourish because of their real identity. They believe that a well-bred dog is a source of joy. Like every reputable breeder, Boomlay Breeders show great concern for the health of Shiba Inu.
They regularly take their dogs to a vet for their checkup. So you can rely on them to provide you a healthy Shiba puppy that is up to date with all vaccinations. Purebred dogs like Shiba Inu have a minimal gene pool. Therefore, for taking care of their genetic diversity, they take a lot of care to preserve their genetic integrity. They do that by making it breed very selectively as they make sure that the other dog is completely healthy.
So for healthy breeding, they consider the orthopedic foundation for animals (OFA) health scores of the dog. If that dog does not have passing scores, they will not consider it for breeding. They even conduct specific tests for Shibas, such as "OFA recommended testing for Shibas." When a Shiba dog has scored enough to pass all the health requirements, they will receive two things: a permanent form of identification, and along with that, they will also get a CHIC number that is indicative of their health testing.
Their puppies are ready to join a new family once they are eight weeks old. Boomlay strongly believes that every puppy must stay for at least eight weeks because they get trained enough to use the litter. In this duration, they are also taught canine manners, making them mannered and mentally mature up. According to them, puppies must interact with their mother and littermates to have good dog skills. Hence, Boomlay Breeders are very responsible.
Besides raising their dogs in a loving environment, they make one hundred percent sure that they give their Shiba puppy to a responsible owner and not just anyone. After their puppies join a new family, they still act like a support system. Hence, you can always reach them out and ask anything. Such as any training question, diet-related questions, or behavior question. Do not even hesitate to ask questions like 'is this poop normal?' They are always willing to help and to give you advice and support.
Boomlay Breeders Details
3. Shiba Inu From Petland, Florida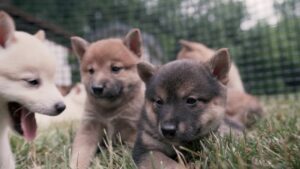 Getting yourself a cute Shiba Inu can be one of the most joyful experiences of your life. So, you should check Petland, Florida, because they strive to raise the happiest and healthiest puppies. They have built their outstanding reputation since 1967. They proudly help more than thousands of families by adopting the new Shiba Inu into their homes. Additionally, they are well committed to making your relationship with a new puppy an amazing journey.
For that, they have hired dedicated staff who love to handle dogs with all the love and care they deserve. Along with that, they hold more programs to provide intensive training to their staff. For professional care of their dogs, they would receive periodic training. Another great thing about them is that their pet counselors excel at spreading awareness. So they will also assist the client by educating them about the Shiba Inu.
This allows the client to make informed choices, and they will be fully aware of their responsibilities. Hence, that also improves the lives of these cute creatures. They are proud to have one of the best husbandry programs in entire Florida. As a result, you can always count on them to provide you with a healthy puppy. Getting yourself a puppy from Petland guarantees you that it is nurtured with a lot of love and care, along with significant veterinarian care.
They make every puppy go through a comprehensive health program. All the puppies, including the adorable Shiba, get fully vaccinated before they become a part of your family. They nourish all of their puppies with the highest quality food while taking care of their protein and essential vitamins that give them healthy growth. Petland staff will regularly check their weights and will get all of them completely health tested.
They are well-groomed almost every day, and they undergo bathing, brushing, and getting nail trims. Petland promises every client for providing them a puppy that will improve their life for good, as the Petland staff trains these puppies to have a happy, cheerful vibe. These Shiba Inu are socially active. That is why they can connect with the client in no time.
So you can blindly trust Petland for providing you a puppy that is healthy mentally and physically. On the Petland website, you can also read their blog too. It contains so many valuable articles that can help you connect better with your new dog. When you have adopted a Shiba puppy from Petland, they will provide you a health certificate that contains all the details about its vaccinations. You will also get a comprehensive one-year hereditary warranty. Lastly, they will also provide the client with a resource kit.
Shiba Inu From Petland Details
4. ShibaPup, Florida
For almost every family living in Florida who wants a new puppy, it is one of the most difficult challenges to find a happy and healthy puppy from a respectable breeder. Don't worry anymore because ShibaPup is the right place for you. ShibaPup is run by a family that has a privately owned kennel. They are dedicated to raising premium quality Shiba Inus that you can adopt at an excellent price. Since a family owns it, you can imagine that all the Shiba puppies must be loved and pampered.
The entire family is involved in taking care of their diet, socialization, and wellness. They claim that it is essential to provide nourishment and maintain the Japanese tradition of excellence for the Shiba Inu breed. If you want a family-friendly Shiba puppy, then ShibaPup is an excellent option. Their focus is to raise them with superior dispositions and temperament, making them very impressive and well-mannered.
They are very committed to delivering all the best qualities that their Shiba could offer. ShibaPup believes that what sets them apart from many other breeders is that their Shibas get home treatment as they inside with them like a family member home. They call themselves a proud Shiba family. Constantly taking care of them is a part of the ShibapPp family. Even though it gets very hectic, it is worth it to provide for their new families.
Everyone praises how easily their Shiba puppies settled into new homes with new family members and other pets. Starting from two weeks of age, they start their socialization process into the real world. They will be taken out for walks and outdoor activities to make them active. After consulting a certified veterinarian, they will get a balanced diet, and ShibaPup members regularly check their weight and temperatures.
All of their older Shiba Inus get registered at AKC (American Kennel Club). This will ensure the client that the puppy is raised rightly, as they will get a purebred Shiba puppy backed by the strict AKC guidelines. You can call them today to make all the arrangements to bring the cutest little bundle of joy of their family to yours. You can reach them out whether you live in the neighboring cities of Jacksonville, Orlando, Miami, Tampa, or St. Petersburg. They have a proper travel coordination specialist who helps them in arranging safe puppy transportation.
ShibaPup Details
Conclusion For The "Best Shiba Breeders in Florida"
We hope this list of Shiba breeders in Florida will help make your journey for a puppy easier. Remember always to do your diligence on each Shiba breeder to ensure that you're not dealing with any possible puppy mills. Our team at WeLoveDoodles wishes you the best on your journey for this beautiful dog breed.
For more guides with mentions of the Shiba, you can check out:
Learn more about the Shiba by watching "The Ultimate Guide of Owning a Shiba Inu" from Super Shiba down below: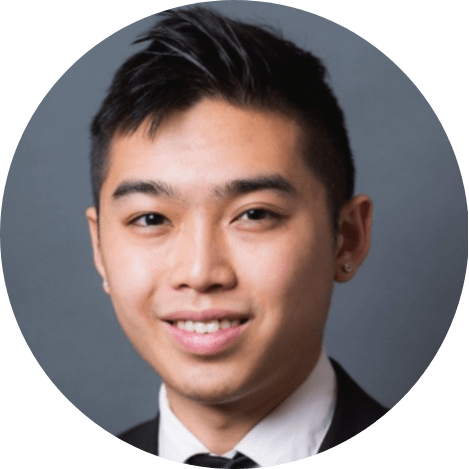 Andy is a full-time animal rescuer and owner of a toy doodle. When he's not saving dogs, Andy is one of our core writers and editors. He has been writing about dogs for over a decade. Andy joined our team because he believes that words are powerful tools that can change a dog's life for the better.
Why Trust We Love Doodles?
At We Love Doodles, we're a team of writers, veterinarians, and puppy trainers that love dogs. Our team of qualified experts researches and provides reliable information on a wide range of dog topics. Our reviews are based on customer feedback, hands-on testing, and in-depth analysis. We are fully transparent and honest to our community of dog owners and future owners.