Have a new puppy in your life that you want to treat? Maybe you want treats, chews, and toys delivered regularly to your door so that you don't have to go pick them out or try to find fun and unique options. PupBox vs. BarkBox – which one to choose?
Setting your dog up for a subscription box can be a lot of fun because you get innovative and unique items that are catered somewhat to your dog's needs and preferences. These boxes typically come with somewhere from 5-7 items, and there is often customization to some degree.
So how do you know which box to choose? PupBox and BarkBox are two popular solutions in the industry, so we're here to compare and review them against each other. These are two solely different brands and companies, and we're going to break it down piece by piece. Let's take a look at PupBox vs. BarkBox.
Before scrolling down this guide "PupBox vs. Barkbox," check out these recommendations for your dog: Best Dog Treat Dispenser and Chippin Dog Treat Review.
PupBox Info
PupBox is a monthly subscription box that hones in on puppies. It's a specialty box for puppies, and your box is designed and catered to the age of your puppy. It can be a lot of fun to sign up for a new puppy and then see the changes they might receive as they age.
The contents of PupBox are age-appropriate to the dog and include a combination of things that can help with play, development, and training. You get somewhere from 5 to 7 goodies in addition to training techniques.
Every box will come with a full-sized bag of treats that are part of the mix. While PupBox is designed for puppies and working through the training stages of puppy life, they do offer subscriptions for adult dogs, so don't feel like they should be written off just because your dog is fully grown or even trained. They've still got you covered.
PupBox Plans & Pricing
PupBox is slightly more expensive than BarkBox when you compare the monthly prices and the longer subscription. This is primarily because you're getting some additional items tailored to your puppy's age or stage.
You get the additional training content that can be incredibly useful, and BarkBox doesn't offer that. You can purchase a month-by-month or pay when you want to box from PupBox for $39. Much like just about any subscription box, you can save a few dollars by choosing longer subscription terms.
PupBox offers options that include three months, six months, or one-year plans. They cost about $34, $32, or $29, respectively. PupBox also does not charge shipping to anywhere within the United States, and Canada pays only $5 for shipping if they order.
You can most likely find promo codes to save a few dollars when you sign up as well, so always stay on the lookout for those. When you look at BarkBox options in a few minutes, you will see that they don't offer a 3-month subscription, so that is a unique addition that you can choose from PupBox if you want a shorter subscription.
What You'll Get From PupBox
Customization is essential here, and you most definitely get that with PupBox. While there are some standards, you do get choices, and you get a plan customized to your dog's age and needs. You can weed out allergens and even opt to make specifications or avoid certain ingredients as you like.
The form to start up PupBox is very simple. You put in your dog's size, coat type, gender, and birthday to start. You can add any notes you like for the creators, and you can also pinpoint allergies. The quiz is short and straightforward, and then you create a basic account to get started.
When you get your box, they use the birthdate you entered to provide you with toys, treats, and more that are perfect for your dog's age at the time. This is only true of puppy subscriptions because they send training tools and even grooming tools designed for that specific age.
If you choose to subscribe for an adult dog, you can still pinpoint some customization needs, but the items will no longer be age-specific since they are an adult. This is the only change between the two boxes, so it's still a great option, even for adults.
The PupBox subscription comes with a single back of treats. Sometimes these are training treats, depending on your dog's age. You will also get chew toys. PupBox stays away from rawhide, but they send things like bully sticks, ears, bones, or other chews.
They do pay attention to allergies, so be sure to note that in your questionnaire. Apart from treats, you can expect another 4-6 items in your box. Most of them will be some form of toy, but you also might get training or grooming items as well.
The toys might include rope toys, interactive toys, plush toys, teething toys, and more. While they use standard toys, you can tell them that you need tougher toys if you find this a problem.
Quality of PupBox
PupBox does use quality products. They make no guarantee of where things are made or sourced from, but they do tell you that they don't source edible items from China. We like that PupBox does many extras in their box rather than just toys and treats.
Each month you will get a training guide of sorts and other accessories you might find helpful. You can skip months at PupBox, but you have to reach out directly to them by email. They typically discourage skipping months for puppies since the materials are designed to build on each other for age-based training needs.
If you choose to cancel before your subscription is over, you will still be required to pay for those boxes you haven't received, and you will also receive those items as well. Your cancellation primarily means that you won't be auto-renewed, but it doesn't release you from the plan you already agreed to, so keep that in mind.
PupBox does have customer service hours that are in line with primary office hours. However, they do operate under Pacific Standard Time, so this is something to keep in mind.
Their response time is set for within two business days, so know you may not hear something immediately when you reach out. PupBox is designed for puppies but can be used for adult dogs. There are only minor changes when that is the case.
BarkBox
Now, let's take a look at BarkBox and see how the two compare against each other. They are two completely different entities, and BarkBox is not age-specific like PupBox is. Instead, they are themed boxes that are fun and unique in their ways, and they do ask your dog's birthday, but you won't get the training or age-specific items for your puppy.
They are still puppy-appropriate, though. BarkBox offers a monthly subscription to serve you and your dog with some cool items that they design and make themselves. The boxes are themed, and you have the opportunity to customize your boxes as you need.
These boxes include two toys, two bags of treats, and some chew as well. BarkBox takes a healthy approach, and they source everything from either the United States or Canada. You will find they use natural and healthy solutions for treats and chews. BarkBox typically sends you two toys, two treat bags, and one chew, but you can also change that up a little.
The goal of BarkBox is to make your subscription box both fun and innovative. You will find that the things you get are fun and unique, and your dog's age doesn't matter because you're just getting a fun and innovative box for you and your puppy to enjoy.
Related: Trader Joe's Dog Treats Review.
BarkBox Plans & Pricing
BarkBox is designed to be affordable and unique. It is less expensive than PupBox but remembers that it doesn't have the extras or the training and grooming items that you often receive as part of the PupBox subscription. This particular option comes out to $35 per month if you do a basic one-month subscription.
This is a reasonable price, and you can purchase a box here and there when you want or feel like you can. You have complete control, and you aren't locked into any long-term subscription. You can also save a few bucks if you choose to do a long-term subscription.
You can set 6 months or one year and get a box every month for that term for less. For example, if you get a long subscription, you can get them for $26 a month on a 6-month term, or you can get them for $23 a month on a one-year term.
It's totally up to you, and you can select what type of subscription fits your preferences. Be prepared to pay the entire term if you sign up for a longer period, even if you later need to cancel.
If you want to purchase these as a gift for someone else's dog, you can do that as well, and you can even purchase in multiples with some discounts for more boxes. Shipping is free in the contiguous United States, while Canada, Alaska, and Hawaii pay $8 for shipping.
What You'll Get From BarkBox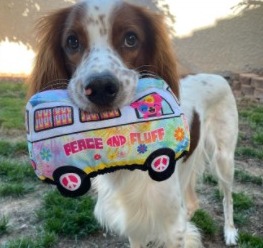 As part of signing up for BarkBox, you complete a survey about your dog. Here you share their name and their needs, and their age. In addition, you can indicate if there are meats you want to avoid or if they have any allergies that BarkBox needs to be aware of.
You can even make some other unique customizations when you drill down further and get set up to get started. You can also change preferences and answers at any time with no change in charges, so if you have more than one dog and want to change it up, you can go in and do that whenever you please.
You can also choose to receive fewer toys or fewer treats or anything like that as you like throughout your subscription period. This company believes in working for their customers, so you can rest assured that they will do what they can to make you happy.
If something isn't right, they have excellent customer service. In addition, each month, they have a variety of themes. You can let them surprise you, or you can take advantage of your choice of themes instead. You get to be in control of that detail as well.
As with most subscription boxes, there are opportunities to find promo codes out there, so if you want to try to save yourself some additional funds, don't hesitate to be looking for those and see if you can save yourself a few dollars as well.
One of our favorite noticeable features of BarkBox is the ability to choose from monthly themes. The themes are fun and reliable, and you can count on your items being unique and most likely not found in random places or with every other dog owner out there.
Related: Beefhide vs. Rawhide Treats For Your Dog.
Quality of BarkBox
BarkBox always focuses on quality. They want to give you innovation but also give you healthy solutions. For that purpose, they use all-natural foods in their treats and chews, and you will never find corn, wheat, or gluten.
They design and make all of their toys in-house, and they source their treats and chews from the United States and Canada only. So you get some choices with the toys, including the ability to select imaginative, innovative, or satisfying for each box.
This way, you can mix it up or choose the category that you feel will fit you and your puppy. In the end, you still get a unique tool with innovative design. With BarkBox, you can upgrade or use one of their alternative subscriptions, like the Super Chewer box, which is designed for heavy chewers.
For customer service, BarkBox uses the "Happy Team," which makes you and your puppy happy. They can help with skipping a month or even switching to bi-monthly options. They also help with other needs and concerns.
The customer service stands out with this company. They are responsive and available, and you will find that they are prompt and incredibly accommodating when you reach out to them with anything at all.
Conclusion For "Pupbox vs. Bark Box"
While both of these boxes can serve a great purpose, they are also both unique. If you're looking for something for the life stages and ages of your puppy, PupBox is a great find. It's geared towards training and providing things for the specific age of your puppy. On the other hand, if you're looking for something fun and unique and you don't need the puppy additions, BarkBox is great. It's all about what you need or is looking for.
For more dog product reviews for your dog, you can check out these guides:
You can learn more about this topic by watching "BarkBox and PupBox Reviewed" from Freakin' Reviews down below: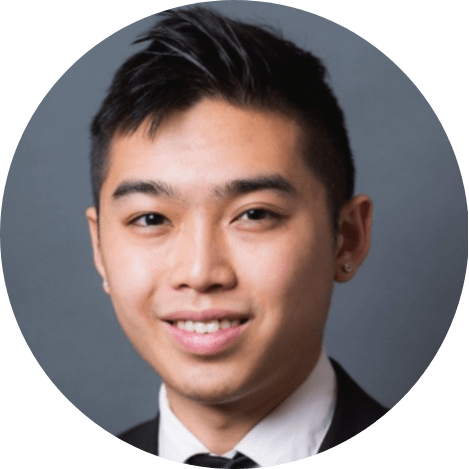 Andy is a full-time animal rescuer and owner of a toy doodle. When he's not saving dogs, Andy is one of our core writers and editors. He has been writing about dogs for over a decade. Andy joined our team because he believes that words are powerful tools that can change a dog's life for the better.
Why Trust We Love Doodles?
At We Love Doodles, we're a team of writers, veterinarians, and puppy trainers that love dogs. Our team of qualified experts researches and provides reliable information on a wide range of dog topics. Our reviews are based on customer feedback, hands-on testing, and in-depth analysis. We are fully transparent and honest to our community of dog owners and future owners.