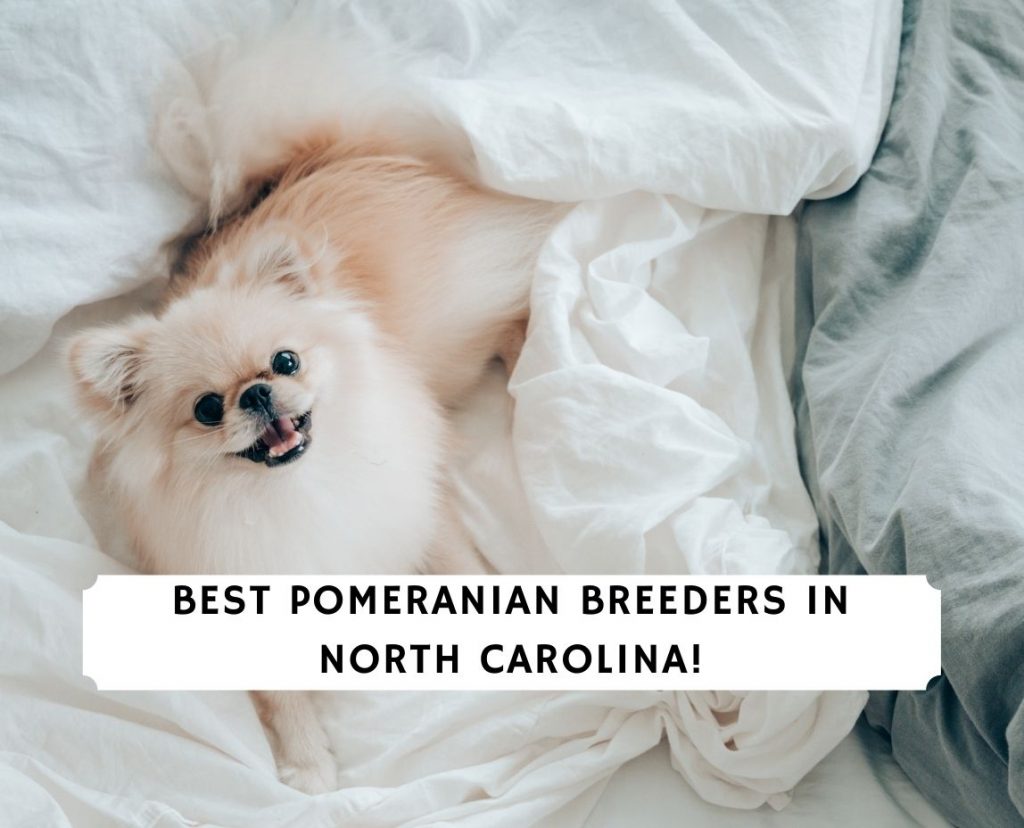 Are you in search of the best Pomeranian breeders in North Carolina? We understand that that one of the most difficult decisions is finding a dog breeder that you can trust. Pomeranian puppies live a long time if they are healthy, and much of the responsibility falls on the breeder.
Good Pomeranian breeders will conduct health and genetic testing on the parent dogs to ensure that your puppy will be healthy. We've conducted our own independent research to help you narrow down your list of potential Pomeranian breeders in North Carolina.
Other articles you might like: Best Shih Tzu Breeders in North Carolina and Best Yorkie Breeders in North Carolina.
Pomeranian Puppies For Sale in North Carolina
We always recommend that you reach out to any potential breeder and request an in-person visit to view their breeding practices. Breeding operations change, and it's important that you can find someone that you can trust for your Pomeranian puppy. With that being said, here is a list of 8 places you can get your Pomeranian puppy in North Carolina.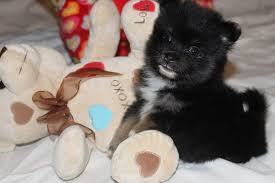 Fulbright Pomeranian Puppies is located in Lenoir, North Carolina. They have over 30 years of experience breeding various dogs. They offer the highest quality of Pomeranian puppies for sale that you can find.
The Pomeranian puppies are raised in their home instead of a kennel and they are properly socialized. All the Pom puppies are paper-trained, vet-checked, have their first vaccines, and have been dewormed. They get to play with small kids once they have grown up a bit so they will be ready to go to their forever home.
All their Pomeranian puppies in North Carolina cost around $2,000 and customers need to put in a deposit of $500 to put a hold on one of them. Payments can be made via credit or debit card and the balance payment can be made at the time of pickup. Feel free to contact Fulbright Pomeranian Puppies for any additional information.
Fulbright Pomeranian Puppies Details
Address: 1516 Poplar St NW, Lenoir, NC 28645
Contact: 828 781-1021
Email: karenfulbright@yahoo.com
2. Tidbit Pups North Carolina

Tidbit Pups are located in Willow Spring, North Carolina. They have been professional breeders of Pomeranian and designer hybrid dogs for 25 years. All the dogs are raised indoors and come with AKC and CKC registration. Regular veterinarian checks and a well-balanced diet are a part of their care when raising puppies. They are well-socialized and have no problem adjusting to the homes of their new owners. For what it's worth, this is one of the oldest Pomeranian breeders in North Carolina that we could find.
The prices of each Pomeranian puppy are different, depending on the size, color, and quality. The deposits needed will differ too. You can call Tidbit Pups for all details related to the pricing. They love answering all the questions you have about Pomeranian puppies.
Tidbit Pups Details
3. Firebrook Poms NC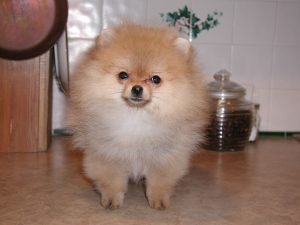 Firebrook Poms is based in Monroe, North Carolina. They have been breeding show-quality Pomeranian dogs since 1985 and are members of the Monroe Kennel Club. The website does not have much information as of now.
From what we know about this Pomeranian breeder is that they have a few litters per year. Most of their Pomeranian puppies in North Carolina come from championship bloodlines since they have been in the show dog world for quite some time. If you're looking for potential show dog Poms in North Carolina, then you can contact this breeder.
Firebrook Poms Details
Location: Monroe, NC
Contact: 704-289-2021
4. Happytail Puppies North Carolina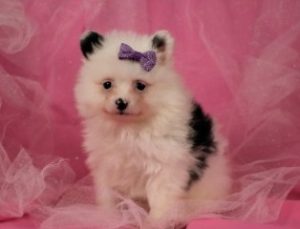 Happytail Puppies is based in Oak Ridge, North Carolina. They are a group of friends and their families who are passionate about breeding dogs. Each of the families has a licensed kennel at home. They aim to find the perfect family for all their Pomeranian puppies which means optimal health.
Happytails also offers training programs for dogs. These training programs make it easier to get your Pomeranian puppy to learn manners and basic commands. The duration of these courses is two to eight weeks. The basic two-week training costs $1,495 and includes basic commands, name recognition, crate training, and leash training.
The eight-week dog training course will cost $5,995. Happytails sells dog accessories like beds, blankets, and toys in addition to their puppies. Other items on sale are vitamins for dogs, nail trimmers, scissors, anxiety-reducing toys, beauty and grooming kits. Customers who are looking to finance their pet purchase can do so through Credova. The documentation is easy and approval is received in a short while.
Happytail Puppies Details
5. Charlotte Dog Club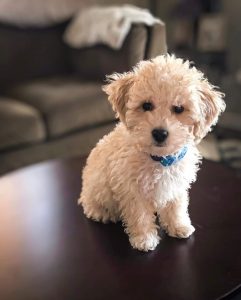 Charlotte Dog Club is located in Cleveland, North Carolina. It aims to breed the healthiest Pomeranian puppies and send them to the most loving homes. It offers a unique 10-year health guarantee on its puppies. Charlotte Dog Club offers multiple breeds of puppies for sale, so it's not just Poms. The owners are professional Bulldog Breeders, but they also have other responsible breeders in their network who can provide high-quality dogs. Potential customers can go through all the puppy profiles on the website and reserve their puppy or call for more information.
Charlotte Dog Club provides a health guarantee for the Pom puppy. Puppies are guaranteed free of parvovirus, distemper, hepatitis, and coronavirus for 10 days post-handover to the new owners. The Pom puppies for sale also come with a 10-year no-genetic-defect guarantee. Prices vary according to the breed and the size of the puppies and are disclosed on the website. Customers can block their puppies by putting in a non-refundable deposit of $200. Payments can be made using a card or via Paypal.
Charlotte Dog Club Details
6. Healthy Pups North Carolina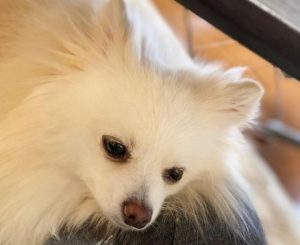 Healthy Pups is a USDA standard A+ BBB pet nursery since 1982. It is located in Roaring River, North Carolina. Healthy Pups is a family-owned nursery and rescue service (technically they aren't a breeder, but more similar to a pet store). Healthy Pups has been educating owners on the upkeep and maintenance of their pets. It gives information on the house training of dogs, avoiding scams, and ownership costs. Owners can also get information about how they can save money in grooming by managing their pet's allergies and shedding themselves.
The prices of their Pomeranian puppies in North Carolina vary as per the breed and age. Customers who wish to book their puppy need to put in a non-refundable deposit of $206 and be added to the waiting list. All payments must be made before the puppy leaves for its new home. Those who wish to finance their purchase can get a cash advance through Discover Cards.
Healthy Pups Details
Address: 3683 White Plains Rd, Roaring River, NC 28669
Contact: 336-957-3609
Email: irvinblackburn@gmail.com
Website: Healthy Pups
7. Friendly Pets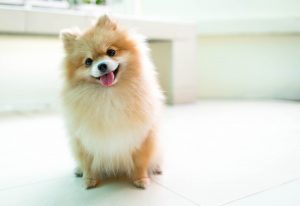 Friendly Pets is located in Greensboro, North Carolina. It sells pure breeds and designer cross-breed dogs. They sell not only dogs but also kittens, birds, exotic animals, and fish. It has been operating since 1986. It is a family-operated business that tries its best to meet the needs of the customers. The friendly counselors who are always ready to help will work with the customers and understand their needs. The staff plays with the pets and help them socialize.
Other than pets, Friendly Pets also sells the best-quality pet foods, toys, beddings, clothes, costumes, carriers, etc. All pets get a health checkup before being handed over to the new owners. The list of breeds that are on sale at Friendly Pets is mentioned on their website in bold. You can also visit their Facebook Photo Album for pictures. The staff and volunteers at Friendly Pets are also active pet rescuers.
Friendly Pets Details
8. Fayrwyne Poms
Fayrwyne Poms is located in Knotts Island, North Carolina. The small hobby breeder has been breeding very healthy and high-quality Pomeranians at its center for almost 15 years. Being a small breeder, it may sometimes not have puppies for sale. You can contact Fayrwyne Poms directly to know the latest availability status.
Fayrwyne Poms provides dog-grooming services. Some dog breeds like the Pomeranians need regular brushing of their coat, lest their hair gets tangled and need to be cut. Other services like nail clipping and general ear cleaning are also done. Fayrwyne Poms is actively into the rescue of dogs. Its website shows pictures of rescued dogs and a cute little deer too.
Fayrwyne Poms Details
More Information About Pomeranian Puppies in North Carolina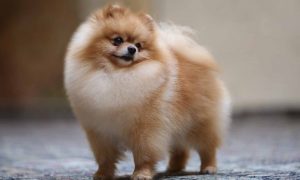 The Pomeranian dog breed falls in the toy dog category due to its small size. These dogs are native to the Pomerania region in northwest Poland and northeast Germany in Central Europe. That is where they get their name from. "Pom" dogs weigh only about 3 to 7 pounds. Their average height is 15 inches, and they are compact and sturdy dogs that can run very fast. They have a short furry tail that is generally curled upwards.
Pomeranians are found in a wide range of color variations. The most common colors are white, black, brown, and tan. Other colors include red, orange, cream, blue, sable, or any combination of these. They have a thick double coat of hair on their body. These need to be trimmed periodically or they would tend to block their faces. The fur has a constant tendency to shed and, hence, needs to be groomed frequently.
Pomeranians are a very friendly and playful dog breed. Their barks are soft and cute. They are very assertive in the company of other dogs and can defend their territories. Additionally, they are very attentive and tend to bark at even the smallest changes in the environment. Pomeranians are also a highly intelligent breed and can be trained well, too. They love toys and quickly learn to play by themselves.
This dog breed lives for about 12 to 15 years. A well-balanced diet and exercise will keep them healthy and strong for years to come. Regular grooming ensures clean fur, teeth, ears, eyes, anal ducts, and paws.
Conclusion For The Best Pomeranian Breeders in North Carolina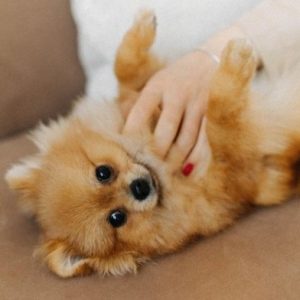 These are some of the most popular Pomeranian dog breeders in North Carolina. It is always a smart idea to check online for the reviews and experiences of existing customers. You can also try the official Facebook pages of these dog breeders to find more customer experiences. Once you are satisfied and have finally decided to go ahead, you can contact one of these breeders and bring a puppy home to a new loving family.
For other states similar to the best Pomeranian breeders in North Carolina, you can check out our recommendations:
You can learn more about the Pomeranian dog breed by watching this video down below: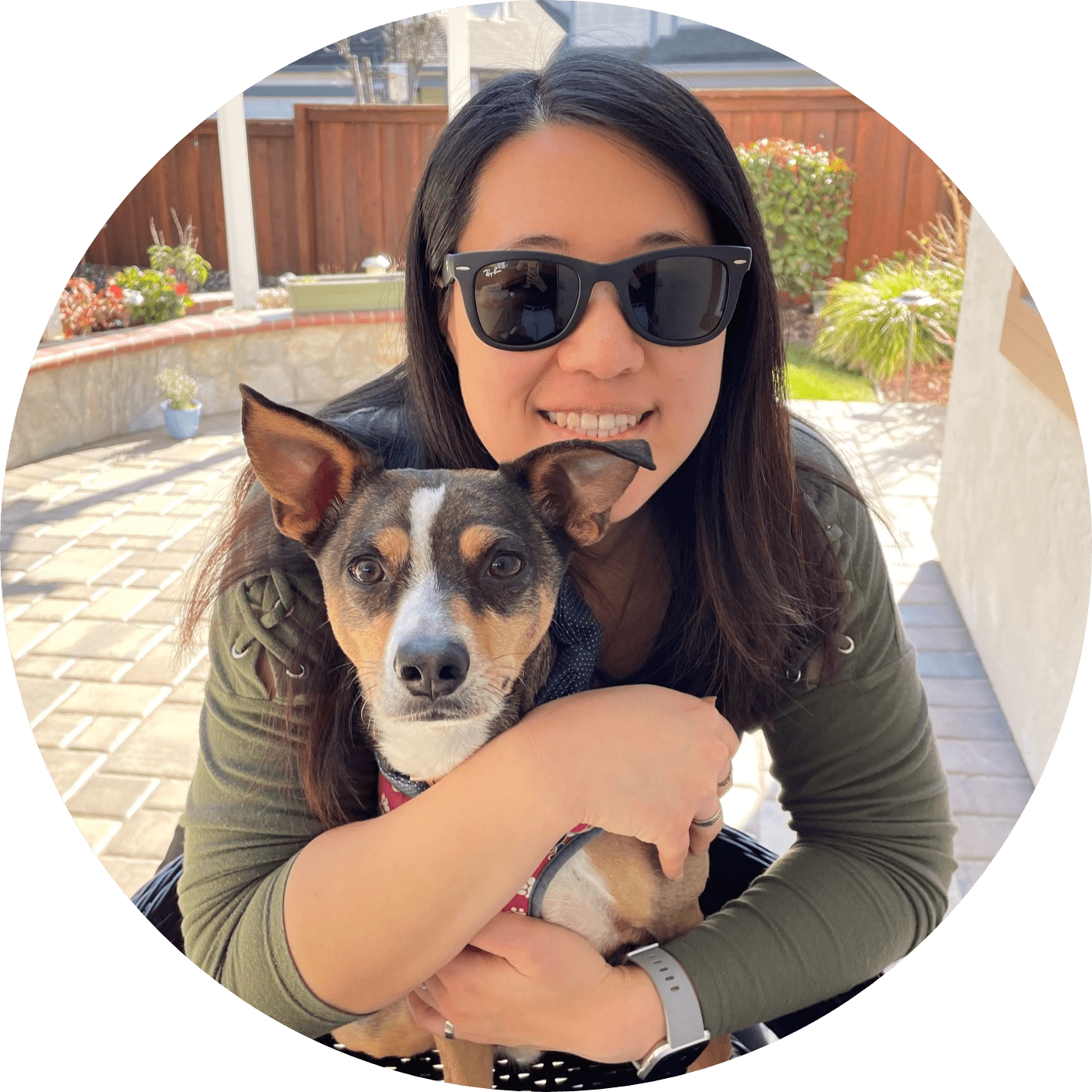 Dr. Sabrina Kong graduated from the Royal Veterinary College in England in 2016 and has been working at a small animal clinic in Northern California since then. She grew up in the Bay Area and got her bachelor's degree from Cal Poly San Luis Obispo. She also became a Certified Canine Rehabilitation Practitioner through a program at the University of Tennessee.
When she isn't in the clinic taking care of her four-legged patients, she enjoys traveling and trying new foods with her friends and her three-legged dog, Apollo. She adopted Apollo from her clinic when he was a puppy with numerous health issues. Dr. Kong truly cares about taking care of animals.