What happens when two outstanding dog breeds like Pitbull and Great Dane come together? You get another exceptional mixed-breed dog, the Pitbull Great Dane. This majestic dog can take after either parent and incorporate several qualities from both its parent breeds. Its loyal and friendly demeanor is one of the main reasons why people are drawn towards them. Have you been thinking of getting home a Pitbull Great Dane? If yes, here's a comprehensive guide on everything you need to know about this designer breed.
There are similar designer dogs to the Pitbull Great Dane you might want to check out: Dane Doodle Guide and Best Giant Doodle Breeds.
Pitbull Mixed With Great Dane
Also known as the Pit Dane Mix or the Great Danebull, the Pitbull Great Dane mix has become one of the most popular and loveable mixed breed dogs in the past few years. This crossbreed is popular with dog owners who want the Pitbull's affectionate and calm traits along with the Great Dane's intimidating huge size. Though it's likely to inherit the intelligence and faithfulness of both parent breeds, it will nevertheless need socialization and training to become a well-rounded dog.
Great Dane History
Regarded as one of the largest dog breeds in weight and height, Great Danes are pretty popular in the United States. However, despite their intimidating build, they are total softies at heart, which has earned them the title of "gentle giants." With a long history dating back to the 13th century, the Great Dane was used as a hunting and war dog. Its hunting abilities were later improved, and its size increased to track and kill in record time.
Pitbull History
Originally a cross between the English Terrier and the English Bulldog, the Pitbull is one of the popular dog breeds in the United States today. Medium-sized and confident, Pitbulls are known for their strong will and sometimes dangerous temper. Initially reared for hunting purposes, it has the wits and the athleticism of the Terrier and the strength of the English Bulldog. As these dogs were used in the past for several unlawful dog fights, they were tagged as aggressive. However, today, Pitbulls are considered to be one of the most loving and protective dogs. Now let's look at the various features and qualities unique to the Pitbull Great Dane mix.
Other Dog Mixes: Best Poodle Mixes and Small Non-Shedding Dog Breeds.
Appearance

Since their parent breeds have thin and short coats, their hybrid offspring will likely inherit this quality. However, their coat color can vary greatly. They may have standard colors such as light or dark grays like the Great Dane or other colors like cream, black, brown, white, or spotted coats. The Pitbull Great Dane mix dog takes after the Great Dane in terms of physical characteristics. It is huge with strong, long legs that enable them to run at top speeds.
They have long and lean bodies, about two to three feet in height while standing up, and their extended bone structure contributes to the majority of their weight at approximately 80 to 90 pounds. Nevertheless, its interesting facial features will also show some quirky characteristics of the American Pitbull Terrier. For instance, the uppermost part of their head resembles the Pitbull Terrier, and their long nose looks like that of the Great Dane.
Temperament
According to the American Kennel Club, Pitbulls are confident, smart, and good-natured, whereas Great Danes are friendly and dependable. Despite their awful history regarding dogfighting and bull-baiting, Pitbulls are proven to be loyal and brilliant dogs and are responsive to training and discipline. However, the Great Danes can suddenly turn combative towards people and animals they don't recognize, although constant barking is not its characteristic feature.
The Pitbull Great Dane mix is likely to inherit the energetic qualities of its Pitbull parents. Nevertheless, it can become the gentle giant that its Great Dane parent is recognized for with proper training. The temperament of this mixed breed is best characterized by protectiveness and loyalty to its family. However, if you're not sure that you can provide them with adequate training, this may not be the best choice for you as they must be trained and socialized from a very young age to avoid any future problems.
Exercising

A Great Dane needs at least twenty minutes of exercise each day, while the more energetic Pitbulls need at most an hour to disburse that excess energy. Similarly, the Pitbull Great Dane mix needs plenty of exercise for at least an hour every day. Otherwise, they can become irritable. Younger dogs may need a little more playtime as they have greater energy levels. As these mixed breeds are large, they also need plenty of room to run around. Hence, a fenced-in, large backyard is best suited where you and your furry friend can spend quality time together.
The Pitbull Great Dane mix loves the outdoors and hates being caged inside. If left alone for a long time in enclosed spaces, they can resort to destructive behaviors. You can also use interactive dog toys to keep them engaged and mentally stimulated. It is not advisable to get this dog if you live in a small space.
Pitbull Great Dane Product Recommendations: Best Dog Bed For Separation Anxiety
Trainability
All dogs require socialization and training. In this mix, training is all the more important because of its parents — Pitbulls are aggressive, and Great Danes are energetic dogs of large size who can turn hostile towards people and animals they don't recognize. Even though Pitbull Great Danes are descendants of two dog breeds that are intelligent and highly responsive to training, firmness and consistency in training are necessary irrespective of the dog's age.
Pitbull Great Danes are highly trainable. However, the training should be rigorous and better initiated at an early age as it may be slightly troublesome to train full-grown adults. They also respond splendidly to positive reinforcement training. You can initiate socialization by gradually introducing them to a new environment, people, and other animals. But ensure to keep the leash on and keep a keen eye on them.
Pitbull Great Dane Product Recommendations: Best Dog Training Shock Collars and Best Training Collar For Stubborn Dogs.
Lifespan
If raised in good conditions with the right care and supplemented with a natural diet and ample exercises, your Pitbull Great Dane mix can live well over 14 years. However, if your dog inherits any diseases or health issues from its parents, its life expectancy can be reduced to around 10 or 11 years. Inheritance of diseases is low since Great Danebulls are usually healthy designer breeds.
Grooming

Effective grooming is necessary to maintain the looks of your Great Danebull and keep its coat healthy and clean. Contrary to their physically demanding size, Pitbull Great Danes are low maintenance with minimal grooming requirements. They have sleek and smooth coats with short hair that makes it easy to brush. Though their shedding frequency is pretty less, you should brush their coat regularly to keep shedding to the minimum. Brushing less than thrice a week is not recommended.
It's best to use a good quality slicker brush to avoid skin irritation. And remember, bathing a Pitbull Great Dane Mix frequently can make their skin dry and prone to infections and allergic reactions. Best bath them every 2 months to avoid stripping their skin of natural oils. Dry skin not only promotes more shedding but also encourages the formation of dander, which is bad for people with allergies.
Related: How Long Does Dog Grooming Take and Best Dog Grooming Kit.
Health Problems
Though Pitbull Great Danes are relatively healthier mix breeds, certain health problems persist. Here are some common diseases and health issues they face:
Bloating: Pitbull Great Danes are prone to bloating in the stomach that happens when they eat too much, too fast. Bloating is what happens when the stomach twists, causing obstruction and buildup of gastric contents and air. In some cases, bloating may be life-threatening.
Cancer: Cancer is one of the leading causes of death in Pitbull Great Dane mixed dogs. The best way to help is early detection and management, for which regular veterinary checkups are essential.
Hip Dysplasia: Hip dysplasia is a common problem among large dog breeds. Though it only causes discomfort and a slight difficulty in movements in the initial stages, it can gradually balloon into more serious problems like arthritis.
Skin Irritation: Parasites like mites and fleas often trigger skin irritation in the Pitbull Great Dane mix. Few other causes could be the presence of allergic pollen in grooming products or exposure to food-containing allergens. Frequent bathing can also cause skin irritation.
A healthy diet and good grooming routines are usually enough to reduce some of these health issues.
Feeding Requirements

The Great Danebulls are sensitive to food in terms of nutrient portions and ingredients. It's vital that you only feed them high-quality dog food from dependable brands that use vet-approved recipes and human-grade ingredients. Take care of the food portions. It's recommended to provide three to four cups of dry dog food each day and divide it into two to three meals to avoid digestive issues like bloating. You can also give them fish oil supplements along with plenty of water to drink every day.
Food Recommendations: Best Affordable Dog Food For Pitbulls and Best Dog Food To Build Muscle.
Conclusion For The "Pitbull Great Dane"
These loving and affectionate dogs can be a great addition to your family. Relatively easier to maintain despite the huge size, they make for excellent companions. And apart from their physical and dietary requirements, be sure to provide them with lots of love and care. Whether you're planning to bring home a companion from a breeder or rescue, our team at WeLoveDoodles wishes you the best on your journey!
For other dogs, check out:
To learn more about the Pitbull Great Dane, check out the video below: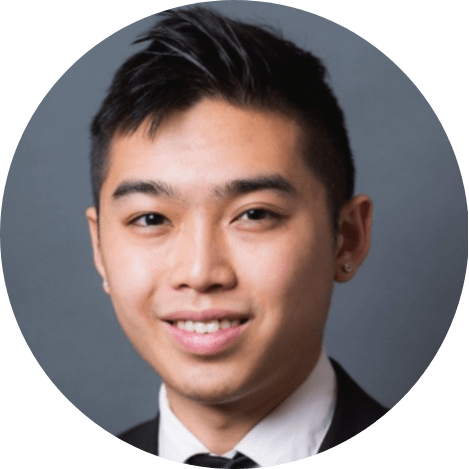 Andy is a full-time animal rescuer and owner of a toy doodle. When he's not saving dogs, Andy is one of our core writers and editors. He has been writing about dogs for over a decade. Andy joined our team because he believes that words are powerful tools that can change a dog's life for the better.
Why Trust We Love Doodles?
At We Love Doodles, we're a team of writers, veterinarians, and puppy trainers that love dogs. Our team of qualified experts researches and provides reliable information on a wide range of dog topics. Our reviews are based on customer feedback, hands-on testing, and in-depth analysis. We are fully transparent and honest to our community of dog owners and future owners.