Choosing a dog food subscription service can be challenging when it comes to PetPlate vs Ollie. There's a lot to consider when choosing these services for your companion. Not only do you need to know what your options are, but you need to know about the quality of the food and the integrity of the process. Which fresh food subscription service is going to be the best for the money? Is one better than the other when you boil down all of the details and take a closer look?
These are all questions that can be challenging to answer. A quick search will give you a significant mix of reviews and information for just about any brand out there. That's what WeLoveDoodles is here for. We often see questions about comparing Ollie to PetPlate. We're here to break it down for you and compare each of these fresh pet food delivery services to determine if one is better than the other. There are some unique differences and things to know about these two companies, so breaking them down will make your decision easier.
Exclusive Deal: Get 60% OFF PetPlate or 50% OFF Ollie
PetPlate Vs. Ollie
To take a total look and provide a complete comparison of these two brands, we feel it is pertinent to review them individually. We will cover everything you should know about each fresh pet food delivery service, and then we will wrap up with an overview comparison of them together.
PetPlate
First, let's look at PetPlate. We will talk about the company itself and PetPlate dog food cost, ingredients, and options. A comprehensive look will provide you with details to know the company as a whole. PetPlate came about when one individual found out the truth behind how most dog foods are processed and marketed. While some brands and options are better than others, there is still a lot of processing that goes into dog foods, and the result isn't that great. Nutrients can be lost, and things can be added that have no benefit to your dog in any way. In fact, some things can be downright harmful to them.
Exclusive Deal: Get 60% OFF PetPlate
The mission was to create food for dogs that would keep them happy and healthy to live longer and more fulfilling lives with their humans. It's only been about four years now, and yet this company has delivered over 15,000,000 meals in total throughout the United States. PetPlate makes it very clear that they are committed to the science and quality behind every bite of food your dog gets from them. PetPlate utilizes a vet nutritionist as a vital part of designing recipes and preparing them. She helps to perfect the meals and develop new ideas that can cater to a wide range of dog breeds.
PetPlate Ingredients and Flavors
This brand works very diligently to source only the best ingredients for its meals. They use real food with no processing, so it truly is fresh. It's human-grade food but made for a dog. All of the ingredients are high-quality, natural foods. It's like a meal you could serve your own family at the dinner table if you wanted to. The company mentions that they don't just make dog food but rather make food for dogs.
The kitchens that are used for preparation and cooking are all USDA kitchens. Each meal is hot-filled for safety purposes and then flash-frozen for freshness and preservation. When you look at their options, you go through telling them about your dog, and they'll provide a meal plan explicitly suited to both you and your dog. You will always have meals because of the fresh pet food delivery because you get exactly the meals you need when you need them.
PetPlate's Food:
Barkin' Beef
Chompin' Chicken
Tail Waggin' Turkey
Lip Lickin' Lamb
These are all super fun names! In each of these, the meat is the primary ingredient, and then there are additions of suitable fruits and vegetables and possibly some edible seeds. Each ingredient has a specific benefit, and the meals are high in protein. The company also offers high-quality treats that you can purchase, made with the same philosophies as the food. The treats use ingredients like organic chicken, organic apples, organic pumpkin, and organic rosemary.
There is just one flavor of treats, which is chicken apple sausage bites. They are high protein as well and easy to break apart. Dogs love the flavor! PetPlate dog food is USDA organic, grain-free, and perfect for any dog. It's an allergen-friendly food that you can trust, and is an excellent option for picky eaters as well. This food has absolutely no fillers and is just made with fresh, wholesome ingredients. Every food blend is made with high protein. We want to precisely notate here that PetPlate comes in resealable containers for freshness purposes.
PetPlate Dog Food Price
Now let's take a look at the cost. Ultimately, that may be what it boils down to when you're examining your options. PetPlate is slightly more expensive than Ollie but a reasonable cost overall for fresh pet food delivery. For the price, you are getting food designed by a nutritionist. The food is made to be healthy but also to provide your dog with well-balanced nutrition. From what we could find easily, the costs of the plans depend on what you choose.
On average, you can expect to pay about $1.45 per day for the complete meal plan. The whole meal plan feeds your pet 100% from PetPlate. Their other option is the Topper Plan. The Topper Plan costs approximately 55 cents per day on the routine subscription service, but it doesn't supply 100% of your dog's food needs. This plan lets you combine PetPlate with their routine and diet, with PetPlate making up 25% of their diet overall.
PetPlate Overview
Overall, PetPlate is a trustworthy company. Their food is high-quality, and they have a variety of options so you can choose the flavor your dog likes or needs. While it certainly might come at a bit of a cost compared to your regular bagged kibble, it's a much healthier option. The full meal plans are the best deal, but you can use whatever meal plan works best for you. All of the meals come in sealing dishes so you can preserve food and store it easily. We're impressed with the way this company works and their thought processes behind the food. The high-quality ingredients and a well-balanced meal make a significant difference as well.
PetPlate Details
Last chance to get 60% OFF PETPLATE
Ollie
Let's take a look at all of these same topics for Ollie and get a clear picture of the company and the food that they offer. We recognize that Ollie's dog food is slightly more affordable than PetPlate. Let's look at their details now. At first glance, Ollie has a friendly website with plenty of information. When you look at the story behind the company, it's not as personal when it comes to the story that led to its foundation. That being said, they do tell a story and their thoughts behind the beginning of this company.
In all fairness, they did make the about us section fun with a letter written to their dogs about wanting to provide them with the best food possible to live a healthy and long life. The letter details that they worked with a nutritionist to come up with appropriate formulas and processes. The same letter also describes how they use prepared portions and packaging that keep the food fresh and simple for anyone to use. It's always delivered to the home right when you need it, subscription-style.
Exclusive Deal: Get 50% OFF Ollie
Ollie Ingredients and Flavor
Like PetPlate, this company works hard to achieve valuable recipes carefully crafted for a balanced and nutritious diet. Each meal has specific ingredient information and guaranteed analysis, so you know just what your puppy will be eating and how much protein, fat, and carbs each meal contains. They have several flavors to choose from. The flavors are designed around a primary meat or protein selection, and then vegetables and fruits are added that are beneficial and appropriate for dogs to eat. Each ingredient is carefully chosen.
As with most fresh dog foods, the food is of human-grade quality, and it would be safe for the humans to eat at their table. It is prepared specifically for a dog, with the nutrition and flavor needs of a dog. These foods are made with little to no processing, using whole foods that are cooked gently. The dishes have absolutely no artificial flavors in them and absolutely no fillers either. This means there is no soy, corn, or wheat. Just a wholesome, balanced meal that you can depend on.
Ollie's Food:
You will find ingredients like peas, sweet potatoes, rosemary, spinach, blueberries, chia seeds, kale, and butternut squash with the meats. The packages are fun. For example, the lamb package label might say something like "get some sheep thrills." These ingredients are not in every recipe, but the recipes are paired with what will make them the very best overall as a combination. At any rate, you can see a full list of the ingredients, and it's easy to find, so they don't try to hide those details anywhere.
You can also check out the guaranteed analysis to understand exactly how much protein, fat, fiber, and even moisture are in each meal as well. These meals are designed to be high protein and are made with wholly fresh ingredients. These do not come in sealed containers but rather come packaged in plastic portions, and you have to portion them out per meal. You can use the container they send you, which is ultimately a container for storing the reusable food. For serving purposes, you are provided with the exact portion that you should feed your dog for a serving, and then you can work from there.
Ultimately, you will go through a questionnaire to get a personalized meal plan for your dog. It's all customized for your dog and your needs. After, Ollie will routinely deliver the food on a regular schedule, so you know when it's coming, and you always have your dog's meals when you need them.
Exclusive Deal: Get 50% OFF Ollie
Ollie Dog Food Cost
Now, let's talk about what people want to know. How much does it cost, and is the cost worth it? Finding the cost of Ollie's dog food is far more complicated than it was for PetPlate. When we drill down into the costs, it's a bit more expensive on average. Here is what we found: The prices vary depending on your dog's size and the size of the portions that they need. On average, small dogs are exclusively fed Ollie pet food cost less than $4 per day. We would assume that means it is somewhere close to $4 per day, which is quite a bit higher than what we saw with the other brand.
In addition, if you choose only to feed your dog some Ollie and combine it with other foods as part of their meal plan, the cost could be as much as $8 per day depending on the size of your dog and just how much Ollie pet food you incorporate into their diet. To bear down the cost, you have to go through a quiz and the process of setting up a customized plan for details and final prices for you and your dog.
Ollie Pet Food Overview
Overall, we like the design and inspiration behind Ollie's fresh dog food delivery. The dog food is incredible, and there are plenty of options to choose from.
Two things stuck out to us in comparison:
Ollie doesn't come in sealed containers, but you can get a sealing container to store opened food in. This might be slightly less convenient, but at the same time, you still get a sealing container. You're cutting down on waste since the primary packaging is not a tub that will go in the trash when it's empty. We like the genuine quality of the food and knowing that it is prepared and formulated with care. There's a lot to say about the program as a whole, and we love that the details of all of their food are readily available. You know exactly what you're getting without having to search.
Ollie Details
Last Chance to get 50% OFF Ollie
Conclusion For "PetPlate vs Ollie"
After looking at PetPlate vs Ollie, they both have many strong points that make them great companies. We are impressed with the ingredients as well as the flavor options that each company offers. We are also impressed with the quality and science that goes into all of the ingredient details. With both companies, you can see exactly what each food offers. We also appreciate that you can personalize and customize your meal plans to cater to your dog. You can choose only to feed your dog a portion of these foods or make it their entire diet. The packaging varies overall, but you have portions and the ability to preserve the packaging in the end. We do like how Ollie uses less waste for its packaging design.
If you compare these prices, PetPlate is the more affordable and budget-friendly solution of the two. It was easier to find prices for PetPlate and list the pricing with their meal and recipe information. Ollie prices were much harder to find, and they give a broad range, so you don't know. When you compare these two products head to head, they are very similar and both great options. Ultimately, it will boil down to your personal preferences on ingredients, packaging, and prices.
You really can't go wrong with either choice here. If we were to pick a winner, PetPlate would be the winner because of the overall feel and information provided and the cost. However, as we mentioned – Ollie is still a suitable solution and would make a great choice. If you're looking for a fresh food diet for your puppy, you will find it here.
For other dog food and treat recommendations, check out:
To learn more about feeding dogs, watch "How Many Times a Dat Should Dogs Eat" from AnimalWised down below: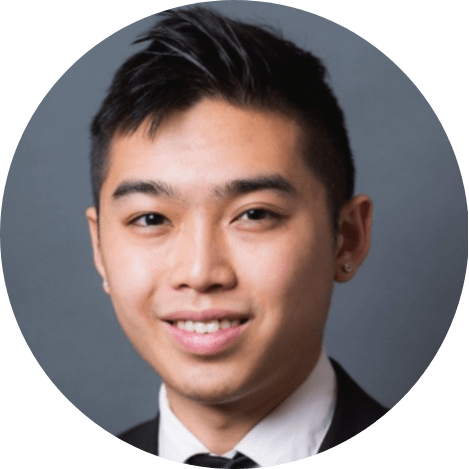 Andy is a full-time animal rescuer and owner of a toy doodle. When he's not saving dogs, Andy is one of our core writers and editors. He has been writing about dogs for over a decade. Andy joined our team because he believes that words are powerful tools that can change a dog's life for the better.
Why Trust We Love Doodles?
At We Love Doodles, we're a team of writers, veterinarians, and puppy trainers that love dogs. Our team of qualified experts researches and provides reliable information on a wide range of dog topics. Our reviews are based on customer feedback, hands-on testing, and in-depth analysis. We are fully transparent and honest to our community of dog owners and future owners.