Are you here to learn about the Moyen English Goldendoodle? Remember that the type of dog you choose to adopt dictates the kind of responsibility you will have when taking care of it. Having more responsibility can hinder adopting a pet, especially if you have a busy schedule.
Luckily, there are various pets that you can choose from according to the demand that suits you. A variety of dog breeds will showcase different needs. You can get a pet that will demand lesser of you, thus making it easy to take care of it. Finding a breed that can fulfill your expectations requires one to understand pets and how they relate to humans.
The Moyen English Goldendoodle is an effective solution to easing responsibility and having the best type of pet. Understanding this breed will ensure that you can prepare adequately. This guide analyses a general description of the Moyen English Goldendoodle, some of its facts, and the reasons you should consider owning a Moyen English Goldendoodle.
Before you scroll down this list of facts about the Moyen English Goldendoodle, you can check out these other similar guides from our team at We Love Doodles: Important Facts About The Moyen Goldendoodle and Types of Goldendoodle Colors.
Moyen English Goldendoodle
Crossbreeding dogs was a major process to improve the qualities of the parent dogs. This meant that the parent breeds used in the breeding process were majorly identified as breeds with significant features. In the 1990s, after a long research on crossbreeding better dog species, the extensive crossbreeding of retrievers and Poodle was initiated.
From this experiment, the Moyen Goldendoodle breed was first introduced. The breed adopted the most significant characteristics from the parent breeds during cross-breeding. This considered it a hybrid of the two species. The breed is perfectly medium in size. It is merely 20 feet weighing not more than 50 lbs upon full growth.
It displayed features of tolerance, added intelligence, and a caring factor. These features distinguish the breed from any other dog. The breed became familiar from its intelligence characteristics, where it showed more understanding of human life than other dogs. The parent breeds are very important during breeding. The features seen in the parent breeds are mostly adopted onto the crossbreed Goldendoodle.
This causes the Moyen Goldendoodle breed to come in various types. The variation of these types is seen in the combination of physical appearances and genes. The health of the dog is also reliant on the two-parent breeds. The different types of Moyen English breed will showcase a more noticeable physical appearance to either the Golden Retriever or the Poodle.
The Moyen English breed was designated as a guide for the blind. This was connected to its medium size and physical ability. It is also considered to be a more intelligent breed as compared to other dogs. This breed has gained popularity in the modern-day world. There are numerous occasions in daily life and social media where individuals socialize with the breed.
Related: How Much Does a Goldendoodle Cost and F2 Goldendoodle Information, Facts, and Images.
Interesting Facts About The Moyen English Goldendoodle
Knowing more about the dog that you intend to adopt is very crucial. This information enables you to prepare well for ensuring that your pet is well treated. With the Moyen English Goldendoodle being a hybrid of two dog breeds, it is important to know more about its features. Here are ten facts about the Moyen English Goldendoodle.
1. Goldendoodles Are Hybrid Dog Breeds
The breed was initially developed by cross-breeding a Golden Retriever and a Poodle. It has better physical appearance features and a higher disease-resistant status. Cross-breeding also suggested that the dog would grow faster. These features distinguish the Moyen English Goldendoodle from other dogs making it a designer breed.
2. Goldendoodles Are Very Playful Dogs
The Goldendoodle is considered the best pet for playing games with its owners. It is referred to as the most active type of dog. Regularly, this breed must be stimulated with games and toys. It has a unique feature of desiring attention from the owner and may feel separated or anxious if it is not stimulated with games.
The Goldendoodle can play a variety of games with precision. This allows the owner to choose the games to stimulate their pet. Engaging the breed with physical and mental games is crucial to enhance the sufficient development of the species.
Related: Goldendoodle Energy Level Information, Facts, and Images.
3. Goldendoodles Are Not Entirely Hypoallergenic Dogs
Having a dog that sheds its fur regularly can be very uncomfortable for an allergic individual. The Goldendoodle is considered to display lesser shedding, which makes it comfortable for any individual. This characteristic is adopted from the Golden Retriever breed, which showcases more secondary shedding than the Poodle breed.
Though shedding is not a description feature of the breed type, it significantly affects ownership and comfortability. With a lesser shedding dog, allergic owners will have an easier and more relaxing time with their pet.
Related: Are Goldendoodles Hypoallergenic?
4. Goldendoodles Enjoy Swimming in the Water
Goldendoodle is a significant lover of spending most of its time in the water. They are always eager and willing to get into a pool and swim. This characteristic is considered to have been passed from the two breeds used in cross-breeding. The Golden Retriever and the Poodle are excellent swimmers with great swimming capabilities.
Related: Can Goldendoodles Swim?
5. Goldendoodle Dog Breeds Have a Medium Height
The Moyen English Goldendoodle has a height of not more than 20 feet. Compared to other breeds, it is described as of average medium size. The size of this breed means that you will have an easier time providing its shelter. This is because it does not need an exaggerated place to live and can even live with you in a small house.
The size is proportional to the eating habit. With a medium size, its rate of eating is also medium. This means that you can not find it hard to feed the pet. The medium-sized Goldendoodle is not known to be very demanding and may be interested in nearly all food types provided. This can reduce the cost of the food.
Related: Goldendoodle Size Guide.
6. Goldendoodles Are Intelligent Dog Breeds
The medium-sized Goldendoodle breed showcases a high level of intellect. The breed was initially bred to assist blind people. This is because it is considered to have more wit than other dogs and can easily be taught to follow certain instructions.
The breed's intelligence also has led to individuals such as magicians and musicians using it in different shows. Individuals would be seen practicing and exercising complex activities other species can not achieve.
Related: Goldendoodle Pros and Cons.
7. The Goldendoodle Sheds Its Fur Less Regularly as Compared to Other Dog Breeds
With its characteristic of lesser shedding, owners have an easier time grooming the dog. The owners need only groom the dog once or twice a week. This is different in other breeds that need daily grooming due to their high levels of shedding. To maintain the dog's fur effectively, a clip is necessary.
Related: Why is My Goldendoodle Shedding?
8. Goldendoodle Needs Regular Brushing on its Fur
Unlike other dogs, the Goldendoodle should be brushed twice a week. This is because it has a higher level of bacteria and leaves more food in the mouth after feeding. Brushing removes the bacteria that develop in the dog's mouth. This can assist you in maintaining the gum of the medium-sized Goldendoodle and maintaining its good health status.
Related: Best Dog Brushes For a Goldendoodle.
9. Goldendoodles Are Brilliant Family Pets and Affectionate
In addition to its playful nature, the medium-sized Goldendoodle is very tender and tolerant. This means they can relate well with all the family members. The medium-sized Goldendoodle breed connects well with the children, who can be picky and harsh as they play. With this level of high tolerance, they are excellent family pets.
10. Goldendoodles Shouldn't Be Used as Watchdogs
A perfect watchdog needs to be fierce and large. The Moyen English Goldendoodle has a medium size and is less fierce, making it a bad fit for a watchdog. The breed is also constantly playful and may not bark when it sees an intruder.
Reasons Why You Should Consider Owning Moyen English Goldendoodle
Getting a pet you fully understand and can easily care for is very satisfying. You want a dog that serves you the best purpose but slightly adds responsibilities. Here are four reasons you should consider owning  the Moyen English Goldendoble:
1. You Can Own a Goldendoodle For Long-Term Companionship
The medium-sized Goldendoodle can make a good companion because it is a good family pet. The breed is considered to be very tender and caring. It also craves regular attention from the owner. This can build a bond between the pet and the owner, creating a dependable partner for both parties.
Their will to swim can enhance them to take on physical exercise. This can also influence you to swim together with your pet. Influence is initiated by the pet being an active partner. Being physically fit will ensure that you are mentally and physically stimulated.
2. Goldendoodles Can Act as a Stress Reliever to Help Your Mood
A medium-sized Goldendoodle can be the best solution if you regularly feel lonely and bored. Not engaging yourself in exercises stimulating your mental engagement may lead to serious health problems. Getting a pet that is playful and engages you can be a solution to this.
The medium-sized Goldendoodle breed can be active and participate in numerous games effectively and regularly. This will engage you to be involved at all times as you associate with your pet. With this type of pet, you can mitigate instances of feeling lonely and bored. This kind of engagement is very useful for an individual.
3. Goldendoodles Are Smart, Which Means that They're Easy to Teach New Tricks
The medium-sized Goldendoodle has a high intellectual level. This assists them in understanding what their master teaches them. You can easily teach choreography to the pet, and with a little practice, it will have the understanding and capability to perform it to perfection. This feature can be more useful to the magicians and musicians who can easily use the dig to add a little more flavor to an act they perform.
Related: How to Train a Goldendoodle.
4. Goldendoodle Have Minimal Allergic Reactions
Having a pet that is conversant with every individual is very crucial. You do not want to keep your guest uncomfortable due to their allergic reaction to dog fur. The Moyen English Goldendoodle experiences lesser shedding as compared to other dog breeds.
Lesser shading will translate to a more secondary effect on allergic individuals. You can be comfortable with owning a medium-sized Goldendoodle with the clarity of it being comfortable to any individual.
Conclusion For "Interesting Facts About The Moyen English Goldendoodle"
There are various types of dogs in the market. The different features and physical appearances make them unique. They are also unique in their behavioral patterns. Finding the best breed with the most favorable behavior, physical appearance, and other general features is critical. This ensures you feel happy and confident compared to individuals with no pets.
Moyen English Goldendoodle is classified as one of the best breeds to own as a pet. You can easily associate with this breed as it has good behavior of patience and tenderness. The species is also considered to be good-looking, requiring you lesser efforts to take care of it. This breed can easily serve you as a pet in your busy routine.
If you find this guide about the Moyen English Goldendoodle helpful, you can check out these other related content from our team at We Love Doodles:
You can learn more about the Goldendoodle (Poodle mix) by watching "Things You Should Consider Before Buying a Doodle" down below: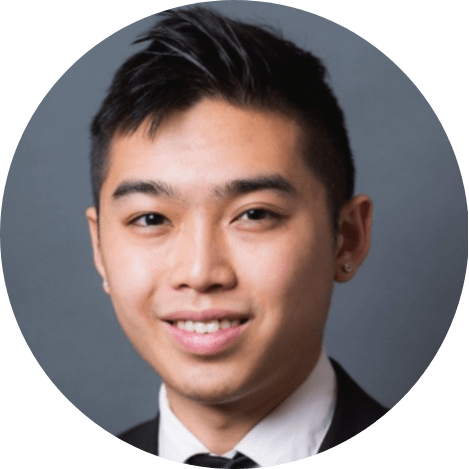 Andy is a full-time animal rescuer and owner of a toy doodle. When he's not saving dogs, Andy is one of our core writers and editors. He has been writing about dogs for over a decade. Andy joined our team because he believes that words are powerful tools that can change a dog's life for the better.
Why Trust We Love Doodles?
At We Love Doodles, we're a team of writers, veterinarians, and puppy trainers that love dogs. Our team of qualified experts researches and provides reliable information on a wide range of dog topics. Our reviews are based on customer feedback, hands-on testing, and in-depth analysis. We are fully transparent and honest to our community of dog owners and future owners.