If you're searching for Maltipoos for sale from reputable breeders, then this list will help save you time and research. However, before moving forward, here's what you need to know about the Maltipoo. Maltipoos are a mix between a Poodle and Maltese, and they can range in size from 4 pounds to a more robust 25 pounds, depending on which specific Maltipoo size the puppy was bred to become. Teacup and toy Maltipoos are small dogs from the start. Miniatures, however, can weigh in somewhere 10 and 25 pounds, and despite the reasonably diminutive size, a 25-pound Maltipoo would be considered a medium-sized dog by most breeders.
Before scrolling down this list of breeders with Mini Maltipoos for sale, check out our other recommendations: Best Bichon Frise Breeders in the United States and Best Westie Breeders in the United States.
Mini Maltipoos Dog Breed Information
The title is ironic because Mini Maltipoos are entirely laid back and gentle. Yet, these furry dogs are also loving and very generous with kisses and other expressions of that love. They are great with kids, too, which is rare for small dogs, some of whom – the Chihuahua, perhaps? – might be a bit aggressive because their size makes them feel vulnerable. But Mini Maltipoos, with white curls and a darling stub of a tail, Mini Maltipoos look almost like a cartoon or treasured stuffed animal they are so beyond cute.
The Maltipoo in miniature is not for someone inspired by Paris Hilton and the small dogs she carried in her Hermès and Birkin bags; Maltipoos are full of energy, and their best day ever does not necessarily include a nap, but instead, a trip to the dog park, plenty of playtimes, and walks as well. Maltipoos don't like to spend too much time outside. They are house dogs, and playtime would be best inside rather than out.
Other Maltipoo Guides: Teacup Maltipoos For Sale and Maltipoo Rescues For Adoption.
Mini Maltipoo Breeders in the United States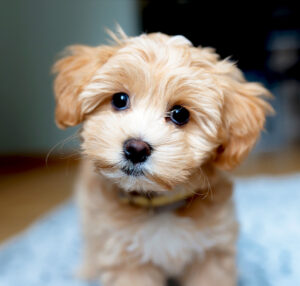 If you have your heart set on a Mini Maltipoo, it's a stressful kind of want. However, responsible dog owners want to be sure they are buying from reputable dog breeds to ensure that their puppy is healthy and protects against too many litters, which can help keep shelters free from becoming even more overrun with unwanted dogs.
The only way to ensure that you are not amplifying the nation's sorrowful shelter situation is to find a reputable breeder who runs a humane, sensible operation. Don't support a backyard breeder. By not doing so, we have a chance to eventually eradicate them, ensuring that all breeders are like these top-rated nationwide facilities, all good choices to find the Maltipoo meant precisely for you.
Get started in advance with your Maltipoo companion: Best Dog Food For a Maltipoo and Best Dog Toys For Separation Anxiety.
1. Crockett Doodles
First on the list of breeders with Mini Maltipoos for sale is "Crockett Doodles." This breeder based in Greenfield, S.C., was founded out of a desire to have puppies grow up in a family environment and be ready for their forever family. Crockett Doodles has a team to match the perfect dog to the ideal family and trainers to make sure dogs are well mannered when they find their forever home.
Dogs grow up with guardian families who raise the puppies until the right forever family is chosen. Adopting families can either pick up their new fur baby at a guardian's home – there are locations outside of South Carolina – or can have their new puppy delivered to them via airplane. Because guardian families are responsible for raising a litter, Crockett Doodles can produce more than one litter of miniature Maltipoos without putting the health of either mom or puppies in jeopardy.
Crockett Doodles Details
2. Windy Way Hill Puppies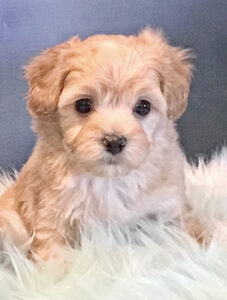 Located in Lebanon, Virginia – a village in the Clinch Mountain region of southwest Virginia – Windy Way Hill is a cattle and sheep farm at its core, so there are acres of grassy land for the puppies raised on the farm to run and play. Each puppy is named and cared for as a family, so they will fit right in when it comes time to move to their forever home. Windy Way has many different adult dogs in different sizes as parents, so there are toy, teacup, and mini sizes available here.
Windy Way Hill Details
3. My Doodle Maltipoos
My Doodle Maltipoos is a Salt Lake City-based facility that was born from Marlene Kingston's desire for a smaller dog breed and her husband's recommendation of a Maltipoo, of which he said, "they're not as spazzy and yappy as Chihuahuas or similar small dogs." Marlene fell in love, especially when it came time for training, and her new little girl quickly learned standard tricks. Then, she decided that becoming a responsible breeder would add stellar puppies to the population, so that's what they did.
My Doodle Maltipoos are raised with the highest standards to ensure that only the best dogs become new members of a buyer's family. The health and happiness of the puppies are the main concern for Marlene Kingston, who has a 10-year health guarantee in place, eight years more than the standard two-year guarantee offered by most breeders. In addition, Kingston has many different breeding adults – information on each is available on the My Doodle Maltipoos website – so she can offer several litters per year.
My Doodle Maltipoos Details
4. Emily's Pups
Emily's Pups is a small operation, so she and her family can focus on each puppy's health and wellbeing of puppy in their care. In addition to Maltipoos, they raise Maltese, Yorkshire Terriers, Yorkies, Pomeranians,  and Toy Poodles. Emily's puppies are raised on a farm, so there is plenty of space for them to run, play, and perhaps most importantly, socialize with other puppies and kids. They have their vet checks, vaccinations, a one-year health guarantee, and a microchip for an added layer of safety.
Emily's Pups Details
5. Florida Poodles, Maltipoos, and Shipoos
Last on the list of breeders with Mini Maltipoos for sale is "Florida Poodles, Maltipoos, and Shipoos." Once from Michigan but now settled into Central Florida, the breeders at Florida Poodles & Maltipoos have a lifetime of ethical dog breeding education. While the background was in large dogs, the onset of dander allergies made hypoallergenic dogs like Poodles and Maltipoos much more attractive. And then there were the two breeds' fun-loving, bright personalities. The combination of things was hard to resist. The Florida Poodles & Maltipoos website is peppered with sweet photos of dogs they've raised or are raising now.
They are very adamant about picking up a puppy on a specific day because it is difficult for puppies to watch siblings go with their forever families. The transition is less emotional when all the puppies in a litter go home on the same day, which matters to these small-breed breeders. One notable bit of information: Shi Tzu puppies often change colors – their colors at the time they arrive at their forever home can be completely different on their birthday – and so do the colors of a ShiPoo. Which Florida Poodles & Maltipoos also breed. Genetics determine how drastic a color change might be.
Florida Poodles & Maltipoos Details
Dogs Similar to the Mini Maltipoo
According to the website thehappypuppusite.com, there is a wide range of Poodle mixes that have similar dispositions, including:
For more dog recommendations, check out: Best Poodle Mixes and What is the Best Doodle Breed?
Conclusion For "Mini Maltipoos For Sale"
Maltipoos retain their puppy looks for a long time. It's too bad we humans don't have the Fountain of Youth this forever-young uses. Maltipoos are good options for those with allergies. The hypoallergenic puppies may still trigger a reaction, but it is likely to be milder than usual. Interested in knowing why? Maltipoos have hair, not fur.
There are three different types of possible coats for the Maltipoo: Soft and silky, thick and curly, or wiry and wavy. Dogs with wiry, wavy fur may be the products of careless breeding. The Maltipoo is sometimes referred to as a Moodle or a Maltoodle, among other breed names that should never have cut. Maltipoos are intelligent and easy to train, especially since their Poodle parent is considered one of the most intelligent dogs in the world. We hope this list of breeders with Mini Maltipoos for sale will help you bring home a companion soon.
For more Maltipoo guides, you can check out these articles from our team:
To learn more about the Maltipoo breed, watch "Maltipoo Dog Breed Guide" from Smart Dog Lover down below: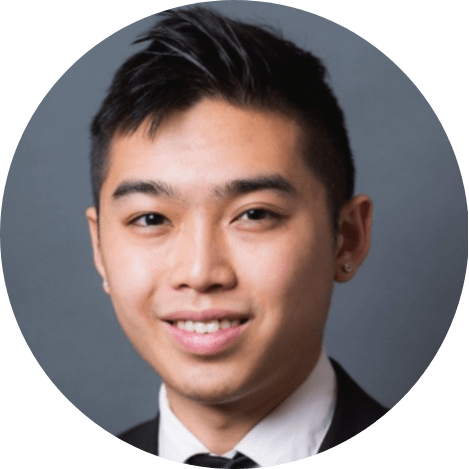 Andy is a full-time animal rescuer and owner of a toy doodle. When he's not saving dogs, Andy is one of our core writers and editors. He has been writing about dogs for over a decade. Andy joined our team because he believes that words are powerful tools that can change a dog's life for the better.
Why Trust We Love Doodles?
At We Love Doodles, we're a team of writers, veterinarians, and puppy trainers that love dogs. Our team of qualified experts researches and provides reliable information on a wide range of dog topics. Our reviews are based on customer feedback, hands-on testing, and in-depth analysis. We are fully transparent and honest to our community of dog owners and future owners.