Here's what you need to know if you're searching for medium Labradoodle breeders in the United States. Labradoodles are a hybrid of a Labrador Retriever and a Poodle (toy, miniature, or standard).
Poodles and labradors were crossed in the 1980s to create hypoallergenic guide dogs with no shedding. Over the past decade, they have become increasingly popular.
In addition, Crossbreeding reduces the likelihood of genetic diseases in purebred dogs. Labradoodles come in three different sizes, depending on the size of the Poodle used in the first generation breeding.
These sizes are standard, medium, and miniature. A medium Labradoodle should be 18 to 20 inches high for a male and 17 to 19 inches tall for a female and weigh 30 to 45 pounds.
Before scrolling down this list of medium Labradoodle breeders in the United States, check out these other breeder recommendations: Best Toy Cavoodle Breeders in the United States and Best F1 Bernedoodle Breeders in the United States.
Best Medium Labradoodle Breeders in the United States
If you are searching for a medium Labradoodle, here are the best breeders in the nation.
Labradoodle Product Recommendations: Best Bone Broth For Dogs and Best All-Natural Shampoos For Dogs.
1. PuppySpot's Medium Labradoodles For The United States
Since you're searching for medium Labradoodle breeders in the United States, we highly recommend checking out PuppySpot. PuppySpot is a reputable platform where you can browse available medium Labradoodle puppies for sale.
When searching on PuppySpot's marketplace, you'll come across not only medium-sized Labradoodles but other sizes as well. So before you continue on your search for a medium Labradoodle puppy for sale in the United States, check out the link to the marketplace below.
PuppySpot Details
2. Springdale Labradoodles
Springdale Labradoodles strives to produce the best Australian Labradoodle puppies possible. They are based in Greensboro, NC. Their litters are very carefully scheduled, and they only have a few litters a year.
They focused primarily on DNA testing and health testing results for their beautiful breeder dogs during their selection process. In addition, their breeding program places great emphasis on temperament.
High priority is also given to no-to-low shedding genetics. Because they are a small home breeder, each of their puppies receives much attention, care, and high-quality food.
As a result of their two sons' asthma and pet hair allergies, they were immediately drawn to the Australian Labradoodle breed when looking for a new puppy for their family.
Australian Labradoodles have no-to-low shedders and are 100% hypoallergenic. Since they adopted Sadi, their sons haven't had any breathing problems or sneezing. So, to help others find an allergy-friendly puppy, they decided to become breeders.
Springdale Labradoodles Details
3. Springville Labradoodles
Their goal at Springville is to provide you with the puppy of your dreams. Since 2003, they have been breeding Labradoodles. When selecting their dogs to be mated, they consider type, soundness, color, and size.
Their dogs are pure Australian Labradoodles. This breed is unique because it combines the best aspects of the breeds that make it up. They raise their Labradoodle puppies with love in their home.
They consider them as members of the family. The dogs are not kept in kennels, as they have access to a 6-acre backyard, where they can run and play. In addition to apricot, cream, and gold puppies, they are occasionally able to offer black and chocolate puppies as well.
Parti colored Labradoodles are now available. They have third-generation and multigenerational Labradoodles. 'Springville Labradoodles' is proud to be ranked among the best Labradoodle breeders in the United States.
They abide by the ALAA code of ethics. Their dogs are both their pets and friends, and they share their homes with them. Their specialty is mini Labradoodles, but they also have medium size Labradoodles.
Springville Labradoodles Details
4. Rainmaker Ranch Labradoodles
Rainmaker Ranch Labradoodle's mission is to provide families with the best Labradoodle health, temperament, and conformation. They are small in-home breeders. However, that doesn't simply mean their puppies are born inside.
This means that your puppy is raised in an environment that mimics your own. Selecting a breeder is like choosing a preschool for your children.
Among the criteria should be safety, positive experiences, a focus on learning, socialization, positive role models, and cleanliness. Your puppy doesn't live in a cage.
They have their room and sleep on a bed that isn't a mat. Their environment smells like a typical home. They are not desensitized to the smell of urine or feces. The sounds, sights, and smells there will remind you of home.
They allow families to meet them and their dogs in their homes for approved applications. You will find that their home is exactly what you would want for your puppies' first eight weeks of life.
Rainmaker Ranch Labradoodles Details
5. Noble Vestal Labradoodles
Their love for Australian Labradoodles is evident in everything they do at Noble Vestal Labradoodles. Their breeding program includes Labradoodles from Tegan Park and Rutland Manor, the originators of this intelligent breed.
They produce the best Miniature, Medium, and Standard Australian Labradoodles. To preserve the Australian Labradoodle, they ensure sound breeding practices, excellence, and the highest ethical standards.
As beloved pets, their dogs and puppies live in their home. They are well socialized and get along with children and other animals. As much attention as possible is given to your new puppy to ensure proper socialization.
Their home is a haven for your new puppy, where they are treated like royalty. All aspects of breeding are given the utmost care and attention, and the breeder is dedicated to advancing and preserving this rare breed.
Only sound Labradoodles are considered for their breeding program. As a result of these policies, they can guarantee to provide only the best Australian Labradoodles.
Noble Vestal Labradoodles Details
6. Mazin Labradoodles
Last on the list of medium Labradoodle breeders is "Mazin Labradoodles." Mazin Labradoodles is an Ohio breeder specializing in Australian Bernedoodles and Labradoodles.
These dogs make excellent family companions. A fantastic pet for allergy sufferers and easy to train. They breed Australian Bernedoodles and Australian Labradoodles in three sizes (mini, small and medium standard).
Typically, Australian Labradoodles are born with chocolate, cream, black, or red coloring. Occasionally, they produce parti and phantom coats.
The puppies are born in the owner's office and raised as part of his family. Among his most essential puppy partners are his grandchildren. So the dogs get lots of cuddles from kids ages 1-11 years old.
Each of them loves and plays with the puppies all day long. The goal as a breeder is to provide you with happy and healthy Mazin Labradoodles and Bernedoodles family companions.
Mazin Labradoodles Details
Medium Labradoodles Puppies
Medium Labradoodles are the most popular size of Labradoodle. It's like the sweet spot for a bit of dog that isn't too big. A fully grown medium Labradoodle weighs between 30 and 40 pounds.
They stand between 17 and 21 inches tall. Despite being small enough not to pull you around, medium Labradoodles will exercise with you outside by hiking, running, or walking.
Furthermore, they aren't too big that strangers will be intimidated by your Labradoodle, so this medium-sized dog could work even if you live in an apartment or condo.
The medium Labradoodle is one of the more common sizes amongst breeders, so you won't have to pay an excessive amount for your canine (designer dogs are still expensive, though at around $2,000).
If you still feel a medium-sized Labradoodle might be too big, we recommend getting a medium-sized female Labradoodle since they are usually smaller than the males.
Related: What is an English Labradoodle?
How to Choose a Medium Labradoodle Breeder
Buying your puppy from a reputable and experienced breeder usually means paying a higher price. However, when looking for an allergy-friendly, high-quality Labradoodle, the price should be the last thing on your mind.
If a breeder's mission is to produce healthy, well-tempered dogs, you've found a good one. The best way to accomplish this is to research, research, and more research.
Related: What is a Micro Labradoodle?
Where Do You Find a Medium Labradoodle Breeder?
Responsible Labradoodle breeders can be found by asking your veterinarian or trusted friends for referrals, visiting local breed clubs, or attending professional dog shows.
Responsible Labradoodle breeders will never sell their dogs to pet stores or any other manner that does not permit them to meet and interview you. This is to ensure that the puppy will fit your family perfectly and that you will be a good parent for them.
When buying a puppy, always visit the breeder's facility in person. Ask where your puppy was born and raised. You will thank yourself for the rest of your dog's life if you take the time now to find the right breeder.
Related: Labradoodle Coat Changes.
Conclusion For The "Best Medium Labradoodle Breeders in the USA"
Many people desire a Labradoodle puppy because of their excellent hypoallergenic coat, as well as their loyal and protective nature.
With so many unethical breeders on the loose, it can be challenging to find the right breeder. To help you find the puppy or dog of your dreams, we have listed the top Labradoodle Breeders in the United States.
For more guides similar to this list of medium Labradoodle breeders in the United States, you can check out:
Before you purchase a medium Labradoodle from a breeder in the country, you can learn more about the breed by watching "What's The Difference in Labradoodle Generations" down below: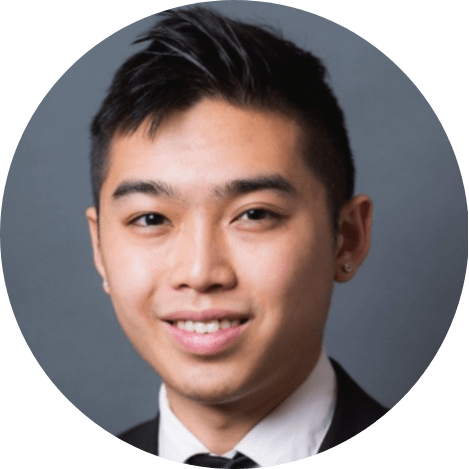 Andy is a full-time animal rescuer and owner of a toy doodle. When he's not saving dogs, Andy is one of our core writers and editors. He has been writing about dogs for over a decade. Andy joined our team because he believes that words are powerful tools that can change a dog's life for the better.
Why Trust We Love Doodles?
At We Love Doodles, we're a team of writers, veterinarians, and puppy trainers that love dogs. Our team of qualified experts researches and provides reliable information on a wide range of dog topics. Our reviews are based on customer feedback, hands-on testing, and in-depth analysis. We are fully transparent and honest to our community of dog owners and future owners.