If you are considering adding a dog to your house, you should first spend some time learning about the breed and evaluating your lifestyle. Many considerations go into deciding what dog you can bring into your home. It's a good idea to look at how well a puppy gets along with its littermates.
Puppies form a close connection with their mother and siblings before moving to a new house. The relationship may strengthen, resulting in a great deal of stress and frequently leading to the development of littermate syndrome.
Before you scroll to a more in-depth answer to this guide, "What is Littermate Syndrome," you can check out these other dog-related questions answered by our team at We Love Doodles: Can a Dog Have Down Syndrome and What is a Bait Dog?
What is Littermate Syndrome?
Littermate syndrome is a behavioral issue when two puppies don't go through their typical development pattern. Puppies raised in the same household often develop an intense bond that is hard to separate down the road. Littermate syndrome dogs can be trained individually and recover from the condition. It's worth noting that littermate syndrome can affect all dog breeds.
Dog Guides: What Should I Do If My Puppy's Tooth Broke?
Littermate Syndrome Dog Attack
Littermate syndrome happens when two puppies living together form such a deep connection that it inhibits their ability to bond normally with other dogs, human companions, or any circumstance in which they're separate.
The attachment can make it more challenging for puppies to develop their full behavioral potential. The victim's puppies grow an unhealthy dependency on one another. They lack the cognitive capacity to behave normally on their own.
Puppies who have littermate syndrome may display a variety of behavioral issues, including:
Aversion to strange people and canine companions
Trouble mastering fundamental obedience skills
Aggression
Bullying
Littermate syndrome can afflict unrelated puppies that grow in the same environment.
Dog Guides: What is a Red Rocket in Dogs?
Littermate Syndrome Myth
If you go deep into the subject of littermate syndrome, you will most certainly come across theories and views that claim the condition doesn't exist. The advocates of that viewpoint frequently argue that dogs are simply stubborn and that it's possible to train any pair of dogs to behave appropriately and bond with one another if there's enough time and effort.
The question is whether or not that is true. Science does not back up the claim that littermates are more likely to act aggressively toward one another. Canines do not experience sibling rivalry in the same way that humans do. Most canine specialists assert that littermate syndrome is not a myth but a real condition, considering their personal experiences. It's difficult to argue against the assertion.
Nevertheless, it would appear that the condition is, to some extent, overstated. That doesn't mean it can't happen, though. There's sufficient empirical evidence to demonstrate that it's possible to bring up two puppies from the same litter to be normal and well-behaved canines as adults. If time, effort, and commitment are sufficient, averting littermate syndrome is possible.
Unfortunately, individuals are frequently unaware of how much effort it demands and take shortcuts, which results in many problems. Thus, in response to the question above, littermate syndrome is not a myth. However, it won't always happen when two littermates grow up together. In the end, it boils down to the owner's level of commitment and how well the puppies respond to it.
Dog Guides: What Temperature is Too Hot For Dogs in a House?
How Common is Littermate Syndrome?
Littermate syndrome is an unrecognized medical condition, and there is inadequate scientific research to back it up. As a result, there is scarce information regarding the condition's prevalence. It does not affect all littermates. However, it is good to be aware of the condition before simultaneously adopting more than one puppy.
Even sharing a litter does not automatically or straightforwardly make dogs more likely to develop social relationships with one another. There are further factors at play that may exacerbate problems. Regarding the hyper-attachment claim, there isn't any proof to support the notion that there's some unusual or exceptional bond that forms between siblings.
There's also no proof to suggest that having siblings makes it harder for puppies to connect with other family members. Nevertheless, it's feasible that the puppies will not grow the autonomy, resiliency, and coping skills necessary to maintain confidence in isolation if they've not been taught to be alone and are always in each other's company.
Dog Guides: What Are Dog Withers?
Littermate Syndrome Aggression
You have most likely witnessed even the smallest puppies jumping around and having fun. They love jumping on top of one another, playfully biting each other's ears and feet. However, the same playful attitude may be misunderstood as hostile once a period has passed. Although sibling rivalry doesn't always indicate littermate syndrome, it's still something to watch.
Think about how you would feel if you didn't have the company of someone you love. That's a potential problem with littermate syndrome. Puppies may act out aggressively toward other dogs and people if they miss their siblings. They may constantly feel an abnormal, compulsive urge to be with their siblings.
There are a variety of reasons that may explain why behavior issues may appear to be more prevalent or noticeable among siblings. Genetics plays a role in the development of behavioral problems, which are also hereditary. That implies that if a puppy suffers from anxiety, the other may be more likely to because they share a similar genetic vulnerability to the condition.
It is also possible for puppies to worsen each other's issues. It can be highly stressful for a puppy's growth and well-being if one sibling does have behavioral problems. The typical puppy may have difficulty interacting with the anxious dog and might be quite agitated by any strange behavior, which could cause the puppy to have more problems.
It's a widespread myth that if a puppy grows up with another, it won't need active socialization with other canines or the outside world. That implies that individuals with two puppies might not socialize them adequately, and during the crucial phase of their growth, the puppies might have minimal social experience.
Consequently, when the puppies reach adulthood, they aren't ready to deal with the social nuances of a complex and alien world. That will result in the formation of anti-social coping mechanisms like protective aggressiveness.
Dog Guides: What Human Food Can I Feed My Diabetic Dog?
Littermate Syndrome Treatment
Because hormones, genes, and individual puppy care play big roles, treatment may seem unachievable to most dog owners. However, if you have two puppies who are littermates, there's a way for you to raise them healthily without too much difficulty. Here are several ways you can try today.
1. Isolate Crates
You must crate train and use each dog individually, whether you are a breeder with more than one dog or if you have made the decision to bring the siblings into your house. Avoid putting the siblings in the same crate at all costs. You'll need to place the two crates together and gradually move them further apart until they are in separate rooms.
That will progressively help them feel less anxious about being alone and will allow them to develop a greater sense of independence. On top of that, you'll need to separate their exercise, feeding, and obedience training sessions to ensure the best results.
Routine feedings will reduce the likelihood of your dog exhibiting resource guarding tendencies since they're aware of their next meal's time. Initially, it's essential to keep an eye on mealtimes to ensure neither dog snatches food from the other. Because eating together is one of the most effective ways to strengthen the bonds within a pack, it is crucial that they feel at ease when eating close to one another.
Though it may be difficult for you and the puppies, you must start separating them as soon as possible if you intend to keep both. They will feel lonely without one another, but in the long term, it will be beneficial because it will be much simpler to socialize your dogs with other canines.
Related: Why Does My Dog Suddenly Hate His Crate and Best Dog Crate Alternatives.
2. Allow Them To Socialize With Other Dogs
They must have regular but isolated interactions with other dogs while young. As they grow up, their activity levels and routines will vary. It will take a while before they can socialize with other dogs, but once they can, you should be sure to shower them with praise by giving them toys, treats, and rubs.
3. Take Them Out Separately
You should take them on walks alone just as you would take them to the park to play with other dogs. When you take the puppies on a walk, they will pay greater attention to the environment and unusual noises while they are still young. As part of your efforts to get them ready for adulthood, getting them used to things like humans, vehicles, and strollers is a good idea.
4. Give Them Time To Play
You will not keep the puppies in a kennel for the rest of their lives. You only do it during the transitional times when the puppies are young to lessen and eliminate the littermate syndrome. You must set out sufficient time for them to play with one another to prevent them from becoming aggressive as they age.
Pack activities are more fun once you determine that every dog is confident on its own and responds to you even with distraction from the other. If you have the resources, it's advisable to look for a reputable dog training facility where you can give your littermates a more organized training environment.
Suppose you do not have the time, room, or vitality to train and socialize with each of your puppies individually. In that case, you may want to seek professional assistance from your family vet, a trained dog trainer, or a licensed dog behaviorist.
5. Ensure Each Dog Has a Master Handler
If a dog doesn't have a master handler, it will probably try to be the pack leader since each group needs a leader. It's the way things work in the canines' world, and your puppies need it to take lessons on how to become cheerful, healthy, well-rounded adults who can fit in with the rest of your pack.
Because of that, your dogs may experience high levels of tension, anxiety, and uncertainty in the absence of an alpha, leading to undesirable behavioral issues you will need to handle in due time. Maintaining your position as a master handler or alpha allows you to lay the groundwork for developing bonds with every puppy in the pack, which fosters respect and affection among all dogs.
It will take extra patience and effort if you're the master handler for both dogs, but it is possible, and many individuals succeed in the role. Having a family member take charge of one of the puppies is a good idea if it's your first time rearing a litter.
When Does the Littermate Syndrome For Dogs Manifest Itself?
Puppies will often remain with their mothers for at least the first eight weeks of their lives. Most breeders will let their puppies leave the nest anywhere from 8 to 12 weeks. If you adopt two puppies around that time and keep them together, you can start to notice symptoms of littermate syndrome as early as 8 to 10 weeks if the puppies stick together after separation from their mothers.
Nevertheless, slightly older puppies that are kept together and are under 6 months old might also suffer from littermate syndrome. In other words, problems might arise as soon as the puppies separate from their mother and continue living together, whether they are 8 weeks or 6 months old.
More Dog Guides: What is a Butter Dog Trend on TikTok?
Conclusion For "What is a Littermate Syndrome"
Littermate syndrome is a challenging condition for any dog owner. However, with time and effort, you can overcome it. The encouraging news is that most people are becoming aware of littermate syndrome. You can still keep many dogs in your home if you want to.
However, it would be best to consider when and how old each dog is when you bring it home. To socialize your dog with humans and other canines, take it on as many outings as possible. The goal is not permanent separation but rather separation for some time sufficient for one to develop an identity independently of the other.
If you find this guide, "What is a Littermate Syndrome," you can check out these other dog-related guides from our team at We Love Doodles:
You can learn more about littermate syndrome by watching "What is a Littermate Syndrome and How Can It Be Avoided" down below: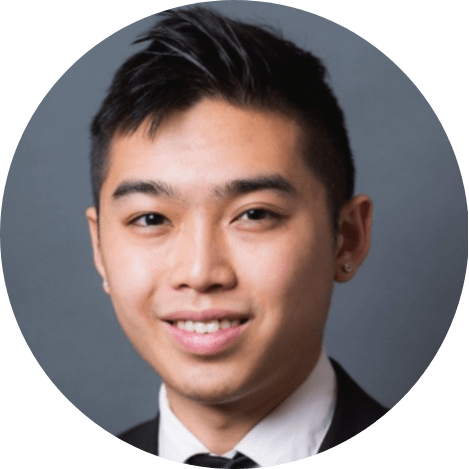 Andy is a full-time animal rescuer and owner of a toy doodle. When he's not saving dogs, Andy is one of our core writers and editors. He has been writing about dogs for over a decade. Andy joined our team because he believes that words are powerful tools that can change a dog's life for the better.
Why Trust We Love Doodles?
At We Love Doodles, we're a team of writers, veterinarians, and puppy trainers that love dogs. Our team of qualified experts researches and provides reliable information on a wide range of dog topics. Our reviews are based on customer feedback, hands-on testing, and in-depth analysis. We are fully transparent and honest to our community of dog owners and future owners.