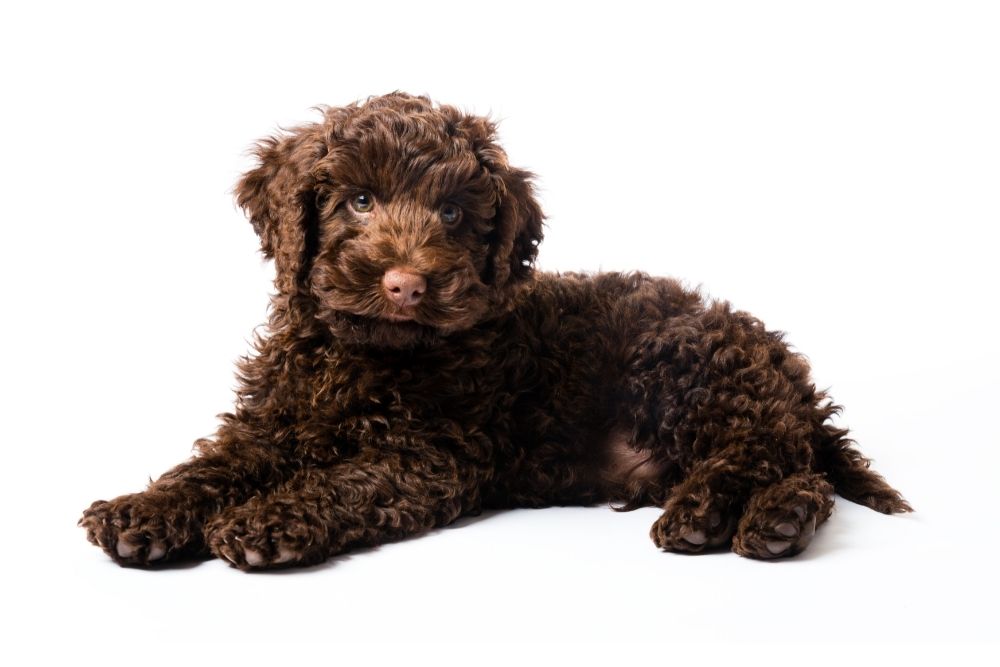 Labradoodles are among some of the most popular hybrid dog breeds across America, and for good reason. Their lovable and affectionate nature matched with their intelligence makes for a perfect family dog. Their popularity is the main reason why Labradoodles are so hard to find in local rescue shelters, so owners have to look elsewhere – with reputable breeders.
If you're looking for the ideal Labradoodle puppies in Louisiana, we've got you covered! Here are the top 5 breeders for Labradoodles in The Pelican State, complete with the breeder's details, the generations of the puppies, and the description of the dogs.
Other articles you might like: Goldendoodle Breeders in Louisiana
PuppySpot is one of the best breeders of Labradoodles (among a variety of other dog breeds) almost purely for their waiting time. Due to the popularity of Labradoodles, people often have to wait over a year until they can look at a litter. However, PuppySpot shortens these waiting times massively by providing the customer with an expansive range of gorgeous puppies across the country. Users can adjust the location settings accordingly, so they can also buy local to their state!
PuppySpot is a reputable breeding site that only accepts less than 10% of Labradoodle breeders across the country, all of whom go through vigorous health and safety checks to ensure they are not backyard breeders. With a zero-tolerance for puppy mills, customers can ensure a healthy puppy with an honest background medical check. When searching for a Labradoodle, customers can adjust their options to the sex of the puppy, hypoallergenic fur, size, age, color, and variety.
We used PuppySpot to purchase one of our Doodles and had a fantastic experience. They are backed by the American Kennel Club and will even fly your puppy out to you if the puppy isn't located in Louisiana. We highly recommend that you check them out.
Labradoodle Puppy Information:
Variety: F1 and F1B varieties and multi-generations
Breeder Information:
If you're looking for Australian Labradoodles, you have to check out Doodles of Louisiana. Doodles of Louisiana specializes in breeding mini and medium Australian Labradoodles and mini multi-generation Goldendoodles to provide customers with the perfect hypoallergenic puppy.
Located in central Louisiana, this website is dedicated to sourcing the best local breeders through vigorous health checks and research to prevent contributing to mass production kennels and puppy mills. When Doodles of Louisiana have sourced the puppies from local breeders and completed health checks, the breeding site makes sure that the Labradoodle mothers only breed 2-3 times in their lifetime.
Not only do they care about the mother of the pups and the pups themselves, but Doodles of Louisiana also offers lifetime support for owners in their new journey. While the price of the Labradoodle puppies is fairly high ($2,500-$3,000) compared to the average cost ($1,000+), this is to cover all necessary health checks to ensure owners only buy the best.
This includes testing for genetic diseases and updating the puppy with a microchip, vaccinations, worming, pet insurance, and a 2-year genetic health guarantee. A $250 deposit is required upon application. Applicants can choose from a range of Labradoodle puppies for sale, from their sex to their size, color, age, and genetic diseases.
Labradoodle Puppy Information:
Variety: All are multi-generation puppies
Breeder Information:
3. Lewis Family Labradoodle Puppies Lousiana
Lewis Family Labradoodles is a home-based, family dog breeder that specializes in breeding Labradoodles. Fear not, this isn't a puppy mill, mass kennel, home-based breeders that use the mother for litters over and over. Instead, they only breed from the parents a couple of times in their lifetime to prevent them, and the puppies, from harm.
Everything Lewis Family does is personal and gentle, ensuring that the puppies are nursed and whelped with their parents until they find a forever home. The puppies are then checked by the vets and fitted with vaccinations, worming, and microchips.
As this isn't a company that sources local Labradoodle breeders in Lousiana, the litters they have on sale are sparse. Potential owners have to keep an eye on their website frequently to see when the next litter is due, which can be years apart.
As this is for the safety of all dogs involved, this is the best option for finding a perfectly healthy Labradoodle puppy. Applicants can also have a look at past puppies and get in contact with current owners to understand their experience with Lewis Family.
Labradoodle Puppy Information:
Variety: Depends on the parents. Currently, they offer F2B Labradoodles.
Breeder Information:
Address: 12408 David Lesser Road, Saint Amant, LA, 70774
Social Media: Facebook
Founded in 2002, Meadow Lake Labradoodles used to specialize in breeding and raising Labradors. Since the growing popularity of Labradoodle hybrids, they have dedicated their expertise to breeding and raising healthy and well-looked-after Labradoodle puppies to help them find a forever home.
Meadow Creek Kennels breeds, raises, and trains American Kennel Club registered Labradors with highly skilled pedigree Poodles to create the ultimate perfect litters.
Meadow Lake Labradoodles is far from a puppy mill. Like the Lewis Family Labradoodle breeders, Meadow Lake only breeds from their sire and dam 2-3 times during their lifetime to ensure healthy puppies and healthy parents. Before the puppies reach their forever home, they are given extensive health checks, worming, vaccinations, and come with a vet-approved health certificate.
Not only do they breed puppies, but Meadow Lake Labradoodles has its own kennel that raises and trains the dogs in a variety of states, including Louisiana.
Labradoodle Information:
Variety: Depends on the parents. They currently have two pairs of parents.
Breeder Information: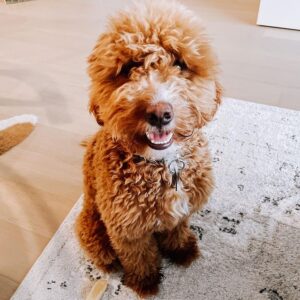 Southern Cross are family-owned and operated breeders that specialize in Australian Labradoodles. Located near New Orleans, Jim and Becky Roth have dedicated their lives to breeding and raising Labradoodle puppies in a safe, warm environment.
As this is a family-owned business, they only plan a certain number of litters throughout the mother's lifetime to ensure healthy dogs all around. They currently have four parent couples, but this can vary depending on the time of year.
As members of the Australian Labradoodle Association of America, Southern Cross are legitimate breeders who care for the welfare of all of their dogs – from the Labradoodle puppies to their parents. Their Labradoodle puppies in Louisiana are all multi-generational, all relating to a gorgeous Labradoodle called Ariel who they met in Australia. They have since been breeding with her great, great-granddaughters.
Labradoodle Information:
Variety: Depends on the parents. All puppies are multi-generational from a singular Labradoodle called Ariel.
Breeder Information:
Why Choose a Labradoodle Puppy in Louisana
A hybrid between a Labrador and a Poodle, Labradoodles exhibit everything a perfect dog has to offer. These dogs are intelligent, easy to train, obedient, affectionate, loyal, friendly, energetic, and they look adorable.
Known for their distinctive "teddy bear" appearance, Labradoodle puppies are most popular amongst people with allergies or asthma for their hypoallergenic coats. The size of a Labradoodle depends on the size of the Poodle parent, which can come in three sizes – standard, miniature, and toy. In most cases, Labradoodles are considered medium-sized dogs.
The ideal household for a Labradoodle puppy is one that has a yard for the dog to burn off some energy between walks. Labradoodles are great with kids, especially if they grow up with them. Potential owners must be prepared to commit to proper training and attention, as Labradoodles often get destructive when they are bored!
How to Choose a Labradoodle Breeder in Louisiana
The key to choosing a Labradoodle breeder in Louisiana is to look at the reviews of each breeder. If there are several reviews that hint towards the neglect of the parent dogs or misinformation about the puppies, chances are you've come across a potential puppy mill.
Puppy mills and backyard breeders are highly unethical and unsafe breeding practices that force countless litters from innocent mothers for the sake of profit. It is essential that hopeful Labradoodle owners avoid these breeders for the health of the puppy.
Legitimate Labradoodle breeders will willingly give you vet-approved health certificates of both the litter and the parents. This transparency is essential for providing information on potential genetic diseases and health issues that owners must be aware of.
Also, if the application process seems long and tedious, this is usually a good sign! Legitimate breeders will want to do background checks to make sure you can offer the best home for their pups. Labradoodles are an incredibly popular breed, remember, so you're not likely to spontaneously find one within a few weeks.
Conclusion for Labradoodle Breeders in Lousiana
There you have it, the best Labradoodle breeders in Louisiana! Our main advice is to research the breeders extensively, be patient, and keep looking on legitimate breeding sites. It might be worth signing up for waiting lists for the next litter.
Other articles you might like:
Garrett loves animals and is a huge advocate for all Doodle dog breeds. He owns his own Goldendoodle named Kona. In addition, he volunteers at the Humane Society of Silicon Valley, where he fosters dogs and helps animals. Garrett enjoys writing about Doodles and believes that dogs can teach humans more about how to live than humans can teach a dog.
Why Trust We Love Doodles?
At We Love Doodles, we're a team of writers, veterinarians, and puppy trainers that love dogs. Our team of qualified experts researches and provides reliable information on a wide range of dog topics. Our reviews are based on customer feedback, hands-on testing, and in-depth analysis. We are fully transparent and honest to our community of dog owners and future owners.