Is Santa Monica Beach dog friendly? Santa Monica Beach is a popular destination for pet owners with beautiful beaches and popular attractions. There are several other beaches and areas nearby that allow dogs, but Santa Monica Beach does not allow them.
You can do many things with your furry friend in Santa Monica even though the beaches are not accessible to pets. You and your pet can enjoy your trip together if you know which places are OK to bring your dog to.
Before you scroll down to a more in-depth answer to this question, "Is Santa Monica Beach Dog Friendly," you can check out these other dog-related questions answered by our team at We Love Doodles: Are Dogs Allowed in Home Depot and What Stores Are Dogs Allowed In?
Which Beaches of Santa Monica Are Pet-Friendly?
The beaches, restaurants, and clubs of Santa Monica are famous for their surreal nature. Additionally, the pet-welcoming altitude and the ideal weather make it a popular destination for animal lovers. Santa Monica is great for a dog vacation because of its white sand beaches, restaurants, and funky shops. Nearby beaches are pet-friendly.
1. Leo Carrillo State Beach
In addition to beachcombing, surfing, and swimming, Leo Carrillo is a popular surfing and swimming destination. There are areas for day use, campgrounds, and north beach, where dogs are welcome on a leash. Dogs aren't permitted on backcountry trails, tide pools, or south beach, so if you have a dog, you must avoid these areas.
2. Rosie's Dog Beach
Leash-free running and play are allowed at Rosie's Dog Beach. Founded in June 2001, the facility has been around for over a decade. This area was designated as an official Dog Zone by the city council in 2004, and it was later named Rosie after a bulldog.
The number of dogs allowed per owner is limited, however. It is important to make sure that your dog is tagged and controlled if you plan to bring it. It is also necessary to vaccinate all dogs. You can enjoy this dog-friendly beach daily between 6 a.m. and 8 p.m.
3. Huntington Dog Beach
Located between Seapoint Avenue and 21st Street along the Pacific Coast Highway, Huntington Dog Beach is a popular destination for dogs. Taking a walk on the beach here is a great idea. There is no leash requirement at the beach, but service and emotional support dogs are allowed.
Consequently, it is a good place for pets who are not as social as other dogs. Visitors to this dog beach can visit it daily from 5 a.m. to 10 p.m. Facilities include parking, bag dispensers for dog waste, picnic tables, and bathroom facilities.
Related: Best Beach Dog Names.
How to Keep Your Dog Safe At The Beach
Whether you're out on the paddle board or lounging in the sun with them doesn't matter. It would be best if you protected them.
1. Protect Your Dog From The Sun
Direct sunlight is not something you like to spend a lot of time in. You leave or find shade when you've had enough. Make sure to bring along some shade for your pets, as they don't have that luxury. Dogs will benefit greatly from a pop-up playpen, which blocks the sun and provides them with much-needed shade.
In addition to providing a space for them to tan, it gives you a chance to relax. Don't forget to bring puppy sunscreen and other sun protection items. You can find it online and at many pet stores. You can also ask your veterinarian to recommend a good brand.
2. Keep Your Dog From Eating Trash
Some beaches are clean, and some beaches aren't. Beach waste should be taken into account. Whenever you don't know what food they might get into, don't let them jet off down the beach. Taking extra precautions may seem excessive, but it is crucial, especially when they try to get after animal bones, dumped hooks, and other nasty scraps. Other animals may also frequent the areas where trash is located and could spread diseases.
3. Don't Let Your Dog Drink Ocean Water
Bringing your water to the beach is one of the most important tips for keeping your pet safe. Ensure your dog doesn't drink water from lakes, rivers, and oceans – especially the ocean. The same happens to your dog when it drinks too much salt water. It can be uncomfortable to consume too much salt like that.
Water and a bowl should be brought along. When they're swimming, be sure to keep an eye on them. Swimming and drinking too much of that water can cause some damage to your mouth if your tongue wags. Keeping an eye out is all you need to do.
4. Don't Make Your Dog Swim Too Much
Swimming is something you shouldn't force. Some puppies aren't born to swim, and that's OK. Water can be frightening to some dogs, and some may not want to go near large bodies of water. Understand how your dog feels before forcing them to approach the water.
If their body language changes as they approach the water, don't push them. They shouldn't be forced to walk in deep sand if they don't want to. Pets can stay in their playpens if they want to.
The calm of the outdoors can still be enjoyed without hopping into the water. Your dog can enjoy the water in many ways, and it doesn't have to be swimming to get the most out of your visit to your favorite beach.
Why Aren't Dogs Allowed On Santa Monica Beach
A dog poses a danger to many shorebirds, which use the beach for resting, feeding, or nesting during their migration. Dogs can also threaten marine mammals, deer, rabbits, and rabbits that inhabit beaches.
The ban on dogs is intended to prevent these incidents. A dog leaves behind a territorial "predator" scent characteristic of all wild canines, such as wolves and coyotes, in addition to the immediate threat of an attack.
For long periods, this smell may linger in the area, disrupting or altering the behavior of native animals. The diseases transmitted by pets can also be transmitted to wild animals, like coyotes, badgers, and marine mammals, or contracted from them.
Ticks and fleas can transmit diseases to humans, including Lyme disease and bubonic plague. You can protect your dog and family from these illnesses by ensuring your dog is vaccinated and receives regular veterinary checkups and care.
Is The Santa Monica Boardwalk And Pier Pet Friendly?
There is no charge for pets at Santa Monica Pier and Boardwalk. In addition to shops, cafes, and an amusement park, this seaside destination offers an aquarium and an amusement park.
As long as your dog is on a leash, you can take it on the pier, but it cannot enter businesses or Pacific Park. As long as your dog is leashed, puppies are also permitted on the nearby boardwalks but not on the beach.
Are There Any Pet-Friendly Hotels In Santa Monica?
There are numerous pet-friendly hotels in Santa Monica that can make you and your dog comfortable. Keep in mind that even if you stay at a pet-friendly hotel on the beach, it doesn't mean you can take your dog outside the hotel and on the beach. Most hotels display signs that explain that the beach is not accessible to pets.
Some hotels to consider include:
Shore Hotel
Santa Monica Proper Hotel
Fairmont Miramar Hotel & Bungalows
JW Marriott Santa Monica Le Merigot
Hotel Casa Del Mar
Loews Santa Monica Beach Hotel
Make sure you follow proper etiquette in one of these hotels. If you have a dog, make sure it is housebroken. Dogs should only be taken for walks or to the vet unless they are completely housetrained. The next visitor may be left with unpleasant odors or stains after an accident, even if you clean up after it.
Keep unwanted passengers at bay. Before taking it to a hotel, ensure your dog is free of parasites like fleas and ticks. You don't want to cause an infestation or a problem for the next dog owner. As well as getting vaccinated, ensure it hasn't accidentally infected the next dog. Please keep your dog safe by never leaving it alone.
Avoid leaving your dog alone all day, even if you have to leave it alone for an hour or two at dinner time. Your dog can engage in destructive behavior if uncomfortable in the room. Ensure that you have food and water bowls with you. You will make your dog feel more at home by bringing its food and water bowls and make you feel much more sanitary by not using the hotel's ice bucket.
The hotel may have special bowls you can use if you forgot to bring your own. Make sure your dog doesn't bark excessively. It is very rude to allow your dog to bark all night when your fellow hotel guests are not. You might be immune to your dog's incessant barking, but your fellow guests are not.
Make sure your dog has toys to keep it occupied to prevent it from barking out of boredom if you have to leave it alone in the room. Don't be afraid, to tell the truth about the size of your dog. Dogs may be restricted based on their size or breed in some hotels. Don't try to sneak your dog past the front desk if you lie about your dog's size because they exist for a reason.
It may be possible for the hotel manager to let you keep your dog if you are honest with it and convince it that your dog won't cause problems. Your dog should be cleaned up after. Most dog owners understand that this is a no-brainer, but some still fail to do this. You are responsible for cleaning up after your dog, regardless of whether it does its business outside or inside.
Conclusion For "Is Santa Monica Beach Dog Friendly"
Following these simple rules will ensure that hotels that allow dogs will continue and may even motivate other businesses and establishments to allow pets in the future.
If you find this guide, "Is Santa Monica Beach Dog Friendly," helpful, you can check out these other dog-related questions answered by our team at We Love Doodles:
You can see a dog enjoying its time at Santa Monica Beach by watching "Dogs First Time At Santa Monica Beach" down below: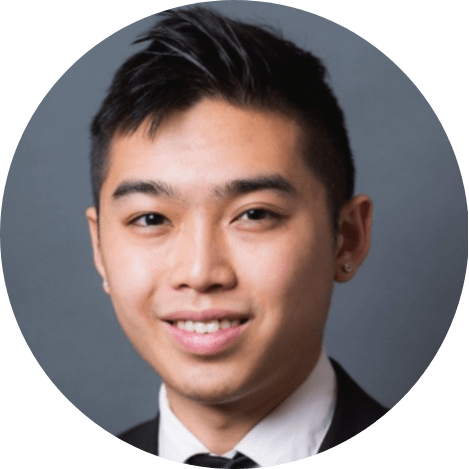 Andy is a full-time animal rescuer and owner of a toy doodle. When he's not saving dogs, Andy is one of our core writers and editors. He has been writing about dogs for over a decade. Andy joined our team because he believes that words are powerful tools that can change a dog's life for the better.
Why Trust We Love Doodles?
At We Love Doodles, we're a team of writers, veterinarians, and puppy trainers that love dogs. Our team of qualified experts researches and provides reliable information on a wide range of dog topics. Our reviews are based on customer feedback, hands-on testing, and in-depth analysis. We are fully transparent and honest to our community of dog owners and future owners.