The question of what you're allowed to share with your dog is a common query for many dog owners alike, and with good reason. We understand entirely because who can resist those cute faces when begging for a bit of taste. However, a specific question that may have entered your head is, "is cilantro good for dogs?"
As a pet owner, you must know what foods are okay for dogs to ingest because some human foods can be pretty toxic to a dog's system. But, you can rest assured knowing you've come to the right place. Keep reading to learn more about sharing foods with your pet.
Before scrolling down this guide "Is Cilantro Good For Dogs," check out these similar topics: Can Dogs Eat Ranch and Can Dogs Eat Strawberry Yogurt?
What is Cilantro?
Before we address the safety level of cilantro for your dog, let's answer the question of what cilantro even is. Cilantro is an herb from the fresh leaves of the coriander plant.
This plant is a member of the parsley family, and the herb is also known as Chinese parsley and Mexican parsley. This is because the leaves of this plant look much like flat-leaf parsley, growing on long, tender stems.
The seeds of the cilantro plant are used to make coriander spice, which interestingly has an entirely different flavor from cilantro.
Cilantro has flavorful leaves and stalks. You can find this herb commonly used in Mexican, Indian, and Middle Eastern recipes because of its bright, lemony, and slightly peppery flavor.
One fun fact about cilantro is that to a certain percentage of the population, and cilantro tastes like soap. This is because of a natural aldehyde chemical in the leaves, also produced during soapmaking.
If you are interested in incorporating this into one of your dishes, it is recommended to use the freshest version possible, as the herb does not dry well.
Product Recommendations: Best Luxury Dog Bowls.
Can Dogs Have Cilantro?
Many reasons may have led you to ask the question, "can my dog eat cilantro?" Whether you're having a taco night and have cilantro as one of your seasonings that happens to fall to the floor while cooking, or perhaps you have an herb garden and are worried about your precious puppy taking a bite at some point.
You'll be happy to know that both of these scenarios are perfectly safe for your dog because cilantro is a healthy treat for your furry best friend. In addition, cilantro has properties that can ease a dog's upset stomach or digestion issues.
This little herb is quite powerful because of cilantro's high levels of vitamins such as A, C, potassium, and zinc. However, it is essential to note that too much of a good thing can turn bad – if your dog ingests too much cilantro, this could throw them off balance and cause a digestive issue.
Along with aiding in digestion, cilantro is proven to have many other benefits to your dog's health. Take a look below to see some of the health benefits cilantro provides.
Aid in detoxing heavy metals from your dog's system
Antioxidant support protects the body from free radicals
Antibacterial and antifungal properties which help fight infections
Reduce blood clots formation, blood pressure, and heart disease risk factors
Lower blood sugar levels
Promote restful sleep
Improve vision
Improve breath
So, now that we've learned that cilantro is a perfectly healthy herb to incorporate into your dog's diet, we need to have an understanding of just exactly how to incorporate this ingredient. Our dog's stomachs are sensitive, so it is best to proceed with caution when adding something new to their diet.
More Dog Questions: Can Dogs Eat Banana Bread?
Incorporating Cilantro Into Your Dog's Diet
As we mentioned previously, cilantro is perfectly safe for dogs to consume, but a dog's digestive system can be much more sensitive than a human's.
So, although you may be able to eat a large quantity of cilantro and feel nothing afterward, it is highly recommended to serve cilantro, or any change to your dog's diet, to dogs in a small quantity.
If you decide to add cilantro to the dog's diet, you should stick to routine and be consistent. While small doses of this plant can improve canine's health, often and too sudden changes in diet may lead to upset stomachs.
Some ways to incorporate cilantro into your dog's diet:
Fresh cilantro: try sprinkling the fresh cilantro herb on your dog's food (wet or dry). This version is said to give the best taste. If you are starting to give this to your dog, try a tiny sprinkle to ensure they like the taste.
Dry cilantro: combine half a teaspoon of grounded dried cilantro with wet dog food before serving.
Cilantro Oil Extract: This product is harder to come by, but it is possible to find cilantro oil extract. In this case, it might be better to give a drop in their water bowl instead of dry food, which won't absorb as well.
Cooked Cilantro: This may be the easiest of the options, but you can offer your dog cilantro in the food you have cooked for yourself. For example, lime-cilantro rice is both a delicious and healthy option. If you decide to share your food with your puppy, it is essential not to add any additional ingredients harmful to your dog. Keep it simple.
Other Herbs That Are Approved For Dogs
After learning that cilantro has been proven to provide many health benefits to your dog's diet, you may be wondering what other herbs are approved for your puppy's consumption as well that you should consider incorporating into their diet. Here are a few other herbs that possess various health benefits.
Aloe Vera
Basil
Cinnamon
Ginger
Parsely
Rosemary
Turmeric
Related: Is Bell Pepper Safe For Dogs?
Conclusion For "Is Cilantro Good For Dogs"
In conclusion, cilantro is an herb from the fresh leaves of the coriander plant that contains a high amount of vitamins and minerals that have many health benefits to your cute companion, such as fighting infections, helping digestion, improving breath, and sleep quality, etc.
There are many ways to incorporate this power plant into your dog's diet, but one of the most important things to note when doing so is to take things slow, as your dog has a sensitive system that can easily be disrupted.
We understand that the question of what you're allowed to share with your dog is a common query for many dog owners, and we hope that this article has been helpful in answering the question, "is cilantro good for dogs?"
For more similar dog questions, you can check out:
Learn more about what you can give your dog by watching "11 Herbs and Spices Which Are Excellent For Your Dog's Health" down below: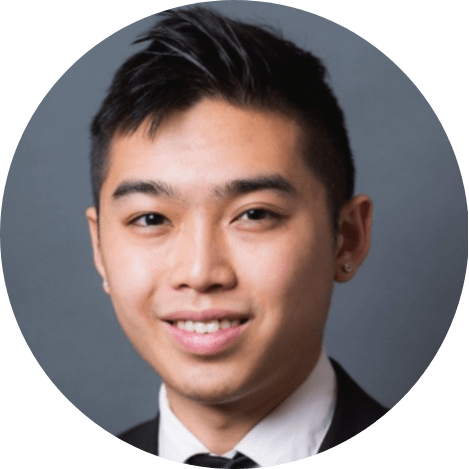 Andy is a full-time animal rescuer and owner of a toy doodle. When he's not saving dogs, Andy is one of our core writers and editors. He has been writing about dogs for over a decade. Andy joined our team because he believes that words are powerful tools that can change a dog's life for the better.
Why Trust We Love Doodles?
At We Love Doodles, we're a team of writers, veterinarians, and puppy trainers that love dogs. Our team of qualified experts researches and provides reliable information on a wide range of dog topics. Our reviews are based on customer feedback, hands-on testing, and in-depth analysis. We are fully transparent and honest to our community of dog owners and future owners.