We'll show you how to trick your dog into drinking water in this guide. Are you worried your dog is not drinking enough water? This is a legitimate fear among dog owners, as dehydration can be detrimental to dogs.
Dogs can become dehydrated for many reasons, but in all cases, dehydration is bad. Luckily, there are easy ways to trick your dog into drinking water.
Before scrolling down this guide "How to Trick Your Dog Into Drinking Water," check out these similar topics: Can Dogs Drink Distilled Water and Do Goldendoodles Like Water?
How Much Water Does a Dog Need to Drink a Day?
Now it is time to consider how much water your dog should drink per day. Knowing this number can help you determine whether your dog is becoming dehydrated.
Generally speaking, it is recommended that a dog have one fluid ounce of water for every pound of bodyweight. However, several factors can affect this number. For example, dogs with high activity levels need more water per day.
This is because active dogs lose more moisture through sweating and panting. So, if your dog is highly active, you must ensure you are giving it extra water. This is where tricking your dog may come in handy as your dog may not realize it is thirsty.
Puppies also need more water than most adult dogs. Despite their small size, puppies need more water because their bodies grow. In addition, very young puppies are used to getting hydration from their mother's milk.
So, once you start weaning a puppy, you will have to make up for the lack of milk with water. As a general rule, puppies should have half a cup of water every two hours.
Recommendations: Best No Spill Dog Water Bowls and Best Step on Dog Water Fountain.
Signs Your Dog Isn't Drinking Enough Water
There are sure signs to look for if you are worried your dog is not drinking enough water. These signs are easy to observe. However, these are not something to be ignored. Dehydration can have detrimental effects on body functioning. So, it is essential to identify these signs before they become too extreme.
1. Loss of Elasticity in Skin
This is one of the easiest ways to tell if your dog is dehydrated or not. Gently pull a small portion of your dog's skin and see if it returns quickly or slowly to normal. If your dog is dehydrated, the skin will move back into place slowly. If your dog has enough water, it should spring back into place quickly.
2. Vomiting
Vomiting may be caused by dehydration but can also increase the problem. Dehydrated dogs can feel a general sense of illness which may cause them to vomit. But, this symptom can also increase dehydration as vomiting causes your dog to lose moisture. However, if your dog is vomiting non-stop, you should visit a vet, as your dog may be suffering from a severe illness.
3. Loss of Appetite
Dehydrated dogs may lose their appetite, which will make the problem worse. This is mainly because dehydrated dogs may experience upset stomachs, which will prevent them from eating.
However, loss of appetite can cause your dog to become even more dehydrated. This is because it is not receiving extra moisture and electrolytes from food items.
Related: Why Won't My Dog Eat in the Morning and What Should I Do If My Dog Stopped Eating?
4. Dryness of Nose
Dogs are known for their wet little noses. But what happens when a dog is not receiving enough water? Its nose becomes dry. Dogs suffering from dehydration produce less mucus in their noses because they lack the proper amount of moisture.
This then causes their noses to become dry and less effective. Additionally, dogs' noses get wet when they drink water. So, if your dog's nose is not moist, it is a good indicator that it has not visited its water bowl lately.
Related: Guide to Nose Balm For Dogs.
5. Heavy Panting
Panting is a way for dogs to cool down when too warm. Dogs also lose fluid when they are panting. So, when the weather is warm, your dog is way more likely to become dehydrated. This is a case where dehydration can cause the problem to be exacerbated.
Related: What Should I Do If My Dog is Panting, Clingy, or Shaking?
6. Lethargy
Lethargy is a sign of severe dehydration. As your dog loses more and more moisture, its muscles will begin to stop working. This may manifest in other ways, such as dizziness and incoordination. If your dog is experiencing these symptoms, you should take it to a veterinarian immediately.
7. Dryness of Gums
Dehydrated dogs will begin to experience dryness of gums. This is because your dog cannot produce saliva due to the lack of moisture in its body. Dry gums are often accompanied by a sticky feeling, bluish color, and bad breath. This is a significant indicator of severe dehydration and should be treated immediately by a professional.
Related: Guide to Dog Periodontal Disease Stages.
Ways to Trick Your Dog Into Drinking Water
Now that you know the signs and symptoms of dehydration in dogs, it is time to look at how we can fix this problem. However, it is essential to remember that these tricks may not work for your dog, especially when experiencing severe dehydration.
If you think your dog is severely dehydrated, the best course of action is to bring it to a vet who can assess and administer the proper treatment to help your puppy.
1. Change Up Your Water Bowl
Believe it or not, dogs can be very picky when it comes to bowls. The size and material of your dog's drinking bowl may be what is causing it to become dehydrated.
Some dogs prefer large bowls that do not touch their hair, while others prefer deep bowls that allow them to get more water. Materials such as stainless steel, glass, and ceramic are common among dog bowls but may not suit all dogs.
If you notice your dog is not drinking enough water, change its water bowl to a different size and material and see how that works. It may take some trial and error, but soon you will find your dog's perfect water bowl, which will ensure your dog happily drinks its water.
2. Flavor Your Dog's Water
Another great way to trick your dog into drinking water is to flavor it with something fun. Dogs pretty much only drink water, which can be a bit boring. So, flavoring this water can shake things up and cause your dog to be excited about drinking.
Bone broth and lactose-free milk are common additives to water that cause dogs to drink more. Some brands have even started creating dog-specific flavor enhancers that you can squirt into your dog's water.
3. Use a Water Fountain
Sometimes dogs prefer running water over still water. So, if your dog does not drink enough water, it may be time to switch to a doggie fountain. The moving water in the fountain interests dogs because it gives a sense of playfulness. So, your dog will be happy and excited to drink its water.
4. Give Your Dog a Special Treat
Dogs love treats. So, if you think your dog may be dehydrated, try giving it a treat high in moisture. Fruits and vegetables are a tasty way to increase your dog's water intake.
Additionally, ice cubes can easily fool some dogs because, even though they are just water, they are a new and exciting form. If plain ice cubes do not work on your dog, try freezing a combination of water and broth into cubes. This will lend some flavor while also providing hydration.
Reasons Your Dog Might Not Be Drinking Enough Water
There are quite a few reasons a dog may not be drinking water. However, it is essential to watch for symptoms of dehydration and provide water however possible.  Even if you have to do it through trickery, it is still better than no water.
1. Surgery
Dogs that are not drinking water after surgery become dehydrated. This is often due to the anesthesia used in surgery to manage pain. Anesthesia can cause dogs to experience a decrease in appetite and thirst because of grogginess and weakness. However, this is a critical time to keep your dog hydrated as its body is trying to heal.
2. Health Problems
Many health problems can cause your dog to decrease its water consumption. Some common problems include urinary tract infections and kidney infections. Painful urination caused by these problems can influence a dog to stop drinking.
If you have an unvaccinated puppy, lack of thirst may be a sign of a more significant problem such as Parvovirus. If you find your dog is exhibiting severe symptoms such as vomiting and lethargy, take it to a vet immediately.
Related: How to Pick The Best Dog Insurance.
3. Age
Many older dogs begin to drink less water than their younger counterparts. This can be for any number of reasons. Older dogs need to exert more effort to get to their water bowls, so they may not make the trip as often.
Additionally, older dogs may feel less thirsty because receptors in their body are dulled. Lastly, older dogs' activity levels are much lower, so they do not need to drink more water.
Conclusion For "How to Trick Your Dog Into Drinking Water"
As you can see, there are many different factors to consider when it comes to your dog's water consumption. You must consider how much water your dog needs daily based on its age and activity level.
You will now be able to identify the signs and symptoms of dehydration if your dog is not reaching its proper hydration levels. In addition, however, you will be able to implement some easy changes that can trick your dog is getting all the water it needs to be happy and healthy.
For more articles similar to "How to Trick Your Dog Into Drinking Water," check out these recommendations:
You can learn more about getting your dog to drink water by watching "How to Make a Dog Drink Water" down below: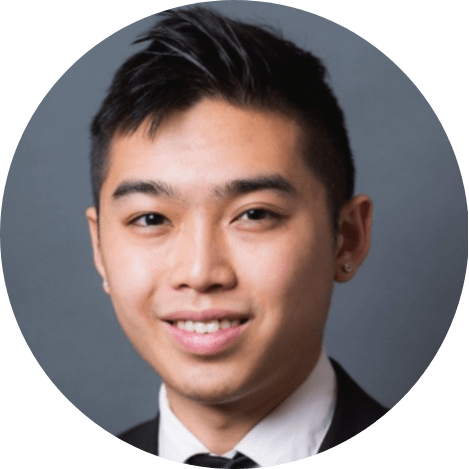 Andy is a full-time animal rescuer and owner of a toy doodle. When he's not saving dogs, Andy is one of our core writers and editors. He has been writing about dogs for over a decade. Andy joined our team because he believes that words are powerful tools that can change a dog's life for the better.
Why Trust We Love Doodles?
At We Love Doodles, we're a team of writers, veterinarians, and puppy trainers that love dogs. Our team of qualified experts researches and provides reliable information on a wide range of dog topics. Our reviews are based on customer feedback, hands-on testing, and in-depth analysis. We are fully transparent and honest to our community of dog owners and future owners.