Are you looking to adopt this Poodle mix but don't know how to train a Labradoodle the right way? Don't worry – training a Labradoodle is easy as they are intelligent and loving dogs who are eager to please. However, just like any dog, it is essential to train your Labradoodle from a young age to ensure it has the best manners possible. Below you will find some critical background information about Labradoodles and some easy steps to follow for training your new Labradoodle.
Before scrolling down this guide "How to Train a Labradoodle," check out these articles to help you in advance: How to Use an E-Collar to Train Your Dog and How to Potty Train a Labradoodle Puppy.
Training a Labradoodle
As mentioned above, Labradoodles are easy dogs to train because they are so eager to please their humans. That being said, it is still essential to train your Labradoodle from an early age, or it may become naughty over time. Always begin training your puppy as soon as you bring it home. This early training will ensure that good habits form. A great way to develop these habits is by sticking to a schedule.
If your puppy grows up learning a specific schedule, it will reduce behavioral issues. This schedule should include waking up at the same time of day, feeding at the same time of day, and going for a walk at a particular time. Following a schedule will result in less anxiety for adult dogs during their day-to-day life. This routine should include consistently training your puppy at a specific time of day, which will help them remember the commands better.
When training a Labradoodle, you can always hire a professional trainer if you are feeling overwhelmed. These trainers are experts in training dogs and will ensure you will have a well-behaved puppy. If a professional trainer is not within your budget, you can bring your puppy to a behavior class. These classes provide you with tips and tricks for training your new puppy and gives your dog time to socialize with other puppies.
Dog Training Products: Best Dog Training Shock Collars.
Research
It is essential to do thorough research before adopting any dog. This research should always include the best training methods for the breed. In this case, because Labradoodles are such an affectionate breed, praise works wonders. If your Labradoodle does something well, praise it, and the dog will continue to do this behavior consistently. Positive reinforcement is also essential when training any dog. Whether the positive reinforcement is praise or, with more stubborn puppies, a treat, you can ensure that your dog will learn the commands over time.
Negative reinforcement has been proven to lead to fear and aggression in dogs, so avoiding this method and keeping training positive will lead to tremendous success. Researching specific theories about dog training will also help you gain knowledge of the most effective training strategies. These theories will help you understand why your dog behaves in particular ways and will give you practical solutions to implement if need be.
Preparation
Adopting a Labradoodle puppy does not just require research; you must also prepare your house and yourself for training the puppy. Because Labradoodles have high intelligence, they are naturally curious. Unfortunately, this curiosity can lead to misbehavior as a puppy. Therefore, you must puppy-proof your house before bringing your puppy home. This means removing any chewing hazards or escape routes.
Additionally, you must ensure you have enough time to train your puppy correctly; this early training is essential to your dog's success. In addition to training time, your dog will need lots of loving attention. Labradoodles are highly people-oriented dogs, so you will need to take time to play and cuddle with your new puppy. This attention should also include exercise, as Labradoodles are very active dogs who will misbehave when bored.
Bringing Your Puppy Home
Now that you have done your research and prepared for your puppy, the big day has arrived. It is time to bring your puppy home. The most important aspect of training a puppy is forming a relationship that is built on trust. Once your puppy has gained your trust, it will provide you with unconditional love and affection. Establishing yourself as a loving presence in your dog's life is the first step to creating this trusting bond.
Yes, you will have to assert dominance eventually to get your dog to listen to your training commands. However, this is secondary to trust. Trust will ensure that your dog stays calm during training; your dog will know that regardless of what you ask it to do, you will not put it in harm's way. Remember, this trust will not be instantaneous. You will have to show your puppy love, and over time, this trust will form.
Begin Obedience Training
Once you have begun establishing a trusting relationship with your new puppy, it is time for training. As mentioned above, you will have to assert dominance to train your dog. This does not mean you have to yell or be mean; it just means you must be firm with your commands. If your dog trusts you, they will respect your dominance and be easier to train.
It would be best if you began training your puppy as soon as you bring it home. This training is crucial for your new puppy's safety as well as your sanity. In addition, starting the process early allows obedience to become second nature for your puppy.  There is lots of training that you can do with your dog; however, you should always start with the basics before moving on to the more complicated commands.
Related: How to Get Your Dog to Respect You.
Manners
The first thing you will want to focus on with your dog is basic manners. These are the easiest places to start and ensure your dog has the proper foundation for future training. These basic manners include sit, stay, no jumping, and no biting. Remember, these basic manners require you to be loving but firm. However, Labradoodles are especially receptive to treats and praise. Therefore, when teaching them these simple commands, you should reward your dog, and it will quickly learn how to act appropriately.
Dog Training Products: Best Training Collar for Small Dogs.
Potty Training
When bringing a puppy into your home, you must prepare for accidents. For example, dogs naturally know not to go to the bathroom in their house, but they will not realize it's in its new house when you bring your puppy home. As a result, puppies are bound to have a few accidents in the house; however, you can reduce these accidents to near-zero with the proper training.
Potty training is a time-consuming part of training a puppy, and it requires constant supervision. You should be available to take your dog outside at all times; this will prevent the puppy from making a mess in your house. When you take your new puppy out, it is essential to take it to the same place. This will create an association between that place and potty time, so your dog knows this is where it should go to the bathroom, not in the house.
It is crucial to avoid punishment if you find your dog having accidents in the house. With puppies, accidents are bound to happen; it could be a sign of a medical problem that needs attention with adult dogs. If you punish your puppy for having an accident in the house, it can lead your dog to become afraid of going to the bathroom in front of you. This behavior can cause your dog to be nervous while on walks or outside, leading to more accidents in the house.
Dog Product Recommendations: Best Dog Litter Box.
Crate Training
Crate training is another basic form of training for your new puppy. Even if you do not plan on keeping your dog crated when you are not at home, you should still provide your dog with a crate and training. A crate offers a dog a safe space within the house; this is a place where your dog can go and relax, so you should make sure it is comfortable. You can do this by putting your dog's favorite bedding and blankets in the crate, as well as some toys.
Crates are not supposed to be a stressful space, so crate training takes time. You will want to start crate training your Labradoodle by using treats and praise. Keep the door open when you begin crate training, as this will give your dog a sense of autonomy. Eventually, by allowing your dog to get used to the crate, it will choose to go into it at times because it feels safe there. It also means your dog will not be resistant to being put in a crate when need be.
Dog Product Recommendations: Best Crate For a Labradoodle and Best Heavy Duty Dog Crates.
Socialization With Adults and Children
Another crucial form of training for dogs is socialization. This socialization should be done around adults and children, so your dog feels comfortable in all situations. The owner should always supervise socialization to ensure the puppy is not causing harm to a person by jumping or biting someone. This exposure to humans allows your dog to grow up comfortable with people as opposed to fearful. Fearfulness can lead to aggression, so early socialization is key to learning appropriate behavior for interaction with others.
Related: Are Labradoodles Good with Kids?
Conclusion For "How to Train a Labradoodle"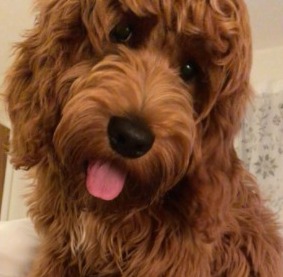 Now that you know the basics of training a Labradoodle, it is time to get working. Remember, if you need extra support, you can hire a professional trainer or take classes to help you train the best dog around.
For more Labradoodle guides, you can check out:
To learn more about Labradoodle training, watch "Dog Training 101: How to Train Any Dog" from Zak George's Dog Training Revolution down below: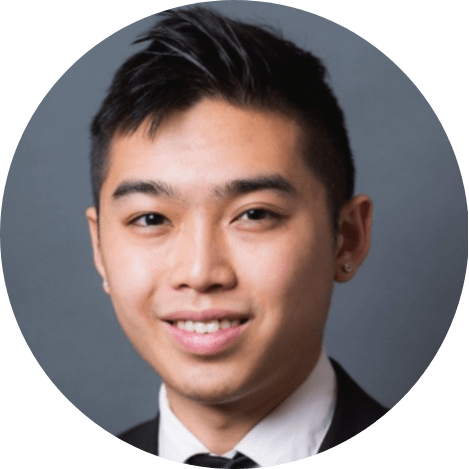 Andy is a full-time animal rescuer and owner of a toy doodle. When he's not saving dogs, Andy is one of our core writers and editors. He has been writing about dogs for over a decade. Andy joined our team because he believes that words are powerful tools that can change a dog's life for the better.
Why Trust We Love Doodles?
At We Love Doodles, we're a team of writers, veterinarians, and puppy trainers that love dogs. Our team of qualified experts researches and provides reliable information on a wide range of dog topics. Our reviews are based on customer feedback, hands-on testing, and in-depth analysis. We are fully transparent and honest to our community of dog owners and future owners.