Dog training is not very different from teaching, say, a person to gain a certain skill. It takes time, effort, and consistency to perfect a skill and we use plenty of tools to make the process more efficient. Electronic collars are such tools for training, just like a tactical bag of treats.
First, let's get one thing straight: shock is not meant to be used for punishment. The shock should never be triggered when your dog does something bad like jumping on the couch or lunging at another dog. The shock should only be used for Negative Reinforcement. The same applies if you're using vibration as the "negative stimulus" for the training process.
The reason is that your dog may associate the shock with something else rather than the action itself. In an uncontrolled environment, your dog may think the shock happens due to meeting other dogs, the weather, or simply being on a leash. If you must do it like this, it requires precise timing, and even then, you can't control what your dog will think.
With shock collar reinforcement training, your dog will associate the "removal" of the sensation to doing the correct actions to commands, alongside a reward. We'll explain further how to train a dog with a shock collar, but before we start training, there's a couple of things you need to know and do; homework before you use or buy your first shock collar.
Other articles you would like: Shock Collar for Long Hair Dogs and Halo Dog Collar Review.
Set Your Training Goals
Preparation is half the battle, or training, in this case. Ask yourself questions like: What do I expect out of this training? or What are the negative behaviors I want to remove? One good start is basic obedience training. This is to make your dog do certain simple actions through verbal commands such as "Sit", "Stay", and "Come here". These are very useful commands you can use throughout your life with your dog as you can use these very commands to help reduce poor behavior.
Once you have what you want, it's time to consider other factors that may cause your dog's poor behavior. If your dog has a barking problem, simply using a bark collar won't work all the time. If your dog has aggressive behavior, consider their health, as some dogs can become aggressive if they feel pain, discomfort, or stress. Barking issues could be a result of pent-up energy. Sometimes, giving your dog more exercise like more frequent walks or play makes them feel more satisfied, leading to less barking and even chewing issues.
If those have been considered and your dog still does these undesirable behaviors, reducing said behaviors can also be your goal.
Pre-Shock Collar Training Basics
Once you have your shock collar, it's time to get familiarized with it. Read the manual to understand all the parts, what button does what, how to test the shock, and how to charge it. Once you understand the parts and how they work, and if they are working (and if you're particularly curious, how the shock feels,) You can start putting the collar on your dog but don't use it yet, we'll explain in a bit.
Test the training collar's features
All shock collars have a tester comprised of a plastic device you can align with the receiver's prongs. Place the receiver you want to use, then align it. When you activate the shock, a small LED should light up. Start at the lowest level and increase the shock level so you can compare how bright the light gets. This is important because there may be a time when the collar's shock may malfunction, or the remote may not deliver or increase the levels. This is highly unlikely to happen in good-quality collars, but it never hurts to test it once in a while.
Placing the collar
When placing the collar around your dog's neck, place it high on the neck, as close to their head as comfortably for them.
Use the two-finger rule with tightness. While placing the collar, put two fingers between the neck and the collar and tighten until it's a bit snug.
If your dog has longer and thicker hair, brush the hair around the neck and use longer prongs if available. If you're using the longer prongs, use three fingers instead of two, to measure the tightness.
Preventing Collar-Wiseness
For first-time users, do not use the shock or remote functions just yet. Let your dog wear the collar for 8 hours a day. Play with them, feed them, and start some basic training like teaching them the three obedience commands.
Continue this for 10-14 days. The point is for them not to associate the collar with training and obedience. This way, they will still remain obedient even when the collar is out. For them, the collar will just be something they wear for a part of the day. (Or at least that's more likely to happen.)
When you're in the training days already, don't start training as soon as the collar is put in. Give it around 30 minutes to an hour before you start training. It's a mildly tedious process on top of shock collar training, but collar-wiseness takes a while to weed out, so it's worth the effort.
Finding the Lowest Working Level of Stimulation
Before any training could be done, you need to know which level you'll be using. You also need to be consistent with the collar tightness so the contact points always, well, make contact with the skin so it delivers the same stimulation every time.
With the collar set and your remote control ready, adjust the shock to the lowest level. Then, when your dog isn't paying attention, use the shock button and note their reactions. If they made any reaction, even small ones, you'll be using that level. If they don't seem to be bothered by it, raise it to the next level.
Do the same with vibrate. Sometimes, you'll get a reaction out of them, like making them scratch their ears, confuse them, or making them scratch the collar. If it works, then you may not need to do the shock. (Keep the option though, in case they become desensitized to the vibration.)
There will be some dogs who yelp or react vocally even with the lowest level of stimulation. It may not necessarily mean it hurt them, but they could be vocal with discomfort in general. In these cases, opt to just use the momentary shock for the training, following the process.
Teach Them What They Need to Know
Since the name of the game is Reinforcement, you need something to reinforce.  If you're planning to teach some basic obedience commands or leash discipline, now would be a good time while they are getting used to the collar. They don't have to master it, but they need to know what it means.
Let's take leash discipline for example. One of the important things a dog should know is not to lead, that is not to continuously pull the leash to go where they want to go. This alone can put you and your dog in danger and reinforcing this can significantly improve your outdoor experience with your dog.
Another useful skill to learn is to recall by signal. Having your dog return to you with a signal such as a beep on their collar is very handy. Granted, some dogs naturally learn this, but they don't always approach you when called, especially when there's something that's keeping their attention. This is what reinforcement is for, increasing the odds of them doing the correct thing in any situation.
Prepare Your Treats
Half the training is through Positive Reinforcement. Basically giving your dog a reward when they perform positive behaviors. Pick your treat properly. It must be something your dog does not eat regularly, like an ounce of cooked liver or some good dog biscuits. Place them in a small bag that you can easily carry and have access to.
It's not all treats either. Positive reinforcement is using anything they consider rewarding, that may be playing with them, or bringing them their favorite toy if they have any. You can switch between these but it's not entirely necessary. A professional trainer would opt to use treats, especially soft ones since they are easier to eat.
Consider variety as well. Treats won't be as effective when they get used to it. As a final tip for treats, do the training an hour or two after feeding time so they wouldn't be too hungry to be distracted and become too eager but not too full to lose interest.
Why Reinforcement is important
You can very well use just treats to train your dog, but you may find that they could be forgetful at times and highly distracted. They will obey commands, but when faced with something they are more interested in, you may find that they won't bother looking at you unless you physically intervene.
On the other hand, you may be lucky and your dog's personality and temperament, and they will listen to you regardless. If that's the case, using the shock collar will magnify the results, resulting in faster reinforcement training. (Though we recommend you do things normally, as dogs can be quite fickle.)
How To Train Your Dog Using a Shock Collar
The gist is to both use Positive Reinforcement and Negative Reinforcement in a certain process. Let's break it down into smaller parts.
Negative Reinforcement means "Removing" something in order to "Improve" the likelihood of certain behavior. This something could be as simple as loosening the resistance on a leash. This is significantly different from "Negative Punishment" Where you remove something to discourage certain behaviors. Let's compare the use of a shock collar vs. other basic training collars like prong collars.
Shock collars will apply the stimulation at the same time with commands like "Sit!" or "Heel!". When your dog does the correct action like sitting or heeling, you stop the sensation. The end result is your dog will sit or heel faster, and eventually understands that they can stop the sensation when they do the correct action. This is an example of Negative Reinforcement.
Prong collars will apply the stimulation after the dog did the wrong action, such as pulling the collar or leading. Its aim is to discourage your dog to pull or lead by providing a negative sensation. This is an example of Negative Punishment where the sensation is removed when they stop the bad behavior.
What's the difference other than discouraging bad behavior and encouraging positive behavior? The prong collar can induce fear and tension. It puts them into a position where they are afraid to pull or lead. The shock collar gives them agency, so when you state the verbal command, they will act with no tension.
After 10-14 days of getting them used to the collar, it's (finally) time for training. Training your dog requires timing. It's important, but it's okay to make a few mistakes in the beginning. Once you get the feel for your training tools and the process, you should be able to do reinforcement training with the remote without looking or thinking. Here is one of the tried and tested processes:
Call your dog's attention, then when they do, do the verbal command like "Sit!" and at the same time, start the stimulation. When your dog sits, immediately stop the sensation.
Now, signal your dog that they did the right thing. You can say either "Good!" or whichever word you want. Or use your clicker or the collar beep. You can get creative and use the beeper/clicker and do 2 sounds instead of praise. Regardless of what you picked as your "Good Job!" signal, provide the treat to your dog.
To simplify, the process will be: 
Command + Stimulation > If your dog does the correct action > Stop Sensation + Good Job Signal > Give Reward.
Keep doing this about 2-3 times, then a minute break. Then continue for about 10 minutes, or until you see that your dog isn't as enthusiastic anymore. Dogs have low attention spans and pacing the training sessions 2-3 times a day for 15 minutes each, should be optimal.
Once you have a mastery of this method, it's a matter of teaching them different commands that branch off the simple commands, or just continue with a different training like leash discipline. Depending on your dog, it could be weeks before you see some definite results but the true test is if they are distracted.
Concentration Training with Remote Training Collars
After you've reinforced certain behaviors, you may notice that your dog does the command even without the stimulation. One of the end goals of shock collar training is for your dog to learn how to listen to you and focus on you. After enough training sessions, you may not need the shock part of the shock collar anymore. (But keep it for the handy things like remote recall using the beep, or using vibrate to call their attention, or the LED lights if they have it.)
One such method to train them to focus is by commanding them to sit and stay, then hold their favorite ball or toy a few feet in front of them. A treat will work too since it will be the reward they get for concentrating.
If they move from their place before 3 seconds, state the Stay command along with the collar's sensation. As soon as they stay, remove the sensation but don't give the treat just yet, let them stay. Continue this and increase the time until they don't budge for a good 5-10 seconds. (Don't be optimistic about the length. Certain dogs are just more sedentary than others, while energetic dogs like young Beagles cannot be expected to stand still for more than 5 seconds.)
The step by step process is as follows:
Stay Command + Stimulation > If your Dog stays, stop Stimulation > Show the Distraction > If your Dog breaks the Stay > Stay Command + Stimulation > Once your dog stays at the allotted time > Good Job Signal + Give the Treat.
When they do it somewhat consistently, go progressively closer at every training session, until the treat is nearly close to their mouth. When your dog is able to sit still for the required time without having to remind them, it's time for the final test.
State the Stay Command, then toss the treat/toy over their head or to their side. If they keep staying for the required time, do the good job signal and give them a treat. (If you threw a treat, recover it before your dog can eat it)
How to Reduce Unwanted Behavior in Dogs
Since shock collars should only be used for Reinforcement and not Punishment, you will not be using the shock collar to reduce negative or destructive behavior, well, not directly at least. You will reinforce good behavior, then you'll use that good behavior to your advantage. Alongside that, you need to reduce the opportunities where your dog would display the behavior.
For example, you want to stop your large hulking dog from rearing upon you and your visitors and potentially toppling them. Or, you want to keep your dog from running out the door before you.
First, you reinforce the obedience commands, and you do your focus training. While you're doing that, do what you can to physically reduce the chances of them doing those two behaviors. It could mean putting them in a separate room when visitors are inside or stopping by the door before they rush out and physically blocking them as you go out. It's a band-aid approach while you prepare them for the obedience commands.
Once they show that they can concentrate and obey you roughly 90% of the time, start stating the commands to stop them from performing the behavior but keep the positive reinforcement. So when a visitor walks in and your dog starts either running for the door or to greet via collision, state the sit/stay/heel command that stops them. The basic commands training with the remote collars should do its thing and make them stop. Reward them afterward, to help reinforce the behavior.
In this way, you don't actually punish your dog. You instead redirect them into certain behaviors, and you reinforce the act of listening to you, which improves both of your lives. This method also reduces anxiety since they aren't expecting any kind of retribution or adverse reaction, just doing commands and getting treats.
Relevant Articles: Shock Collar for Hunting Dogs
If you're still not comfortable training your dog with a shock collar, we highly recommend this video:
Frequently Asked Questions
We've covered not just the basics but the technical things behind shock collar training. You might already be a shock collar owner, or are still thinking about getting one. To both help you and gain more insight into shock collars, we'll answer a few general questions about them.
Are shock collars bad for dogs?
Shock collars are training tools and just as any kind of tool, it's only effective if done correctly. Modern electric training collars have other functions such as vibrate and beep which are effective tools to send cues for hunting or sports or simply calling your dog from afar without shouting.
The problem arises from misuse of training processes and usage, such as using the collar to punish dogs, not setting the lowest level, or keeping the collar on for more than 8 hours.
Are E Collars Shock Collars?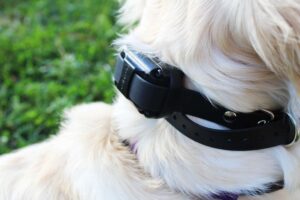 They come in many types and models. It's more of a marketing thing because shock collars had a bad rep in the 1950s where they were actually hurting dogs with powerful shocks. People tend to think of shock as a negative word because an electric shock is almost always painful. We've come a long way since those times and the energy the shock collar produces is about the same, if not, less than electronic muscle stimulators. Electronic Muscle Stimulators are devices that use electricity to cause muscles to move or twitch, usually employed in physical therapy or those ab-stimulators that promise six-pack abs in 2-3 months.
What are the cons of shock collars?
Off the bat, they require homework and preparation. Unlike training tools like spray collars or simple tools like head collars, they require the user to have a decent understanding of how the shock collar works and the proper training process. We are using electricity after all, and it's not something someone should use without knowing how it works.
They also don't work on their own, or at least the optimal training process won't work with just the shock collar. There's no way an aversive collar can produce any kind of positive reinforcement.
One other con is a bit less about the collar and more about the dog themselves, as certain behavior like aggression, fear, and other destructive behaviors may have pathological roots or are from unattended problems like pain or anxiety from some external source. If these are unaddressed or identified shock collar training may cause these behaviors to worsen.
Shock collars are effective and when used properly, give better results in less time.
Can shock collars cause aggression?
Some dogs are born to have aggressive tendencies. It usually comes with the breed, like how some dogs are more protective with their territory than others, or how some are naturally more guarded against other dogs. These are just tendencies though and when dogs are raised in a proper environment and none of their aggressive actions are reinforced or condoned, the dog instead puts their energy into roughhousing, running, barking, or whichever behavior is condoned that allows them to output their energy.
Shock collars, if used properly, are actually used to solve aggressive behavior through the same process of obedience training and focus training. The training itself also helps them output some mental energy and much-appreciated bonding time.
However, if the training tool is abused either through overcorrection or punishment, the dog will experience fear and anxiety. As this continues, it will feed the dog's aggressive tendencies and they will either show it defensively to prevent further stress or act on it to output their energy. This applies to nearly all kinds of training tools that use an aversive as their way to modify behavior.
Conclusion How to Train a Dog with a Shock Collar
As pet owners, it's our obligation to care for our animal pets, whether they are a small gerbil or a hulking Russian Bear Dog. This also means we must ensure that they do not cause harm or destruction to other people and their environment. This is why training is important. The goal is not for them to learn tricks and do as you're told. The ideal goal is so that both parties can live in harmony. Your dog learns the rules and gets on your good side every time, and through training, you get to understand your dog, their limitations, and their personality. Training is a form of love and respect, as you're trying to further your dog's experience with you for their entire lives.
Other articles you would like:
Garrett loves animals and is a huge advocate for all Doodle dog breeds. He owns his own Goldendoodle named Kona. In addition, he volunteers at the Humane Society of Silicon Valley, where he fosters dogs and helps animals. Garrett enjoys writing about Doodles and believes that dogs can teach humans more about how to live than humans can teach a dog.
Why Trust We Love Doodles?
At We Love Doodles, we're a team of writers, veterinarians, and puppy trainers that love dogs. Our team of qualified experts researches and provides reliable information on a wide range of dog topics. Our reviews are based on customer feedback, hands-on testing, and in-depth analysis. We are fully transparent and honest to our community of dog owners and future owners.