"How to stop my dog from slipping on hard floors" is probably something you're constantly wondering about. As a pet owner, whether you are brand new or have owned a dog for years, you care about their health, well-being, and quality of life – just like you would be a member of your own family.
We completely understand that feeling. This feeling can translate to situations big and small, from preventing diseases and health conditions to getting a specific toy your dog loves. Today we'll discuss preventing your puppy from slipping and sliding on your hard floors.
Now, this may seem like it is not that big of a deal. Still, if you have continually experienced this situation, you know it can be somewhat concerning and could lead to your furry companion's injury, damage to your home, or both.
Before you scroll down to a more in-depth answer to this article, "How to Stop My Dog From Slipping on Hard Floors," you can check out these other dog-related guides from our team at We Love Doodles: Best Dog Walking Shoes and Best Dog Boots For Hot Pavement.
Reasons to Stop Your Dog From Slipping
If your puppy is stumbling around your floor like a baby deer on a slip n' slide, or perhaps you have an elderly dog that can't stand up once he sits down. You might have even noticed that your dog looks like they're doing the splits, just trying to stand up.
These instances can happen if you have one of the following flooring options in your home:
Hardwood
Tile
Laminate
Vinyl
Polished Cement
These floors are a popular option for many homeowners because they look great and are easy to clean. Unfortunately, we can't have carpet in every inch of our home to protect our puppies, so we understand the struggle. When it comes to hard floors, your dog might feel like they are walking on ice and can't get its footing.
At first, this may look adorable as your puppy wobbles and tumbles around your floor, but these falls can be seriously dangerous to their health. For example, a young and healthy puppy risks pulling muscles or torn ligaments, and that's just the beginning. Those consequences can become even more serious if you have an elderly or special needs dog.
The aggressive staggering movements of your dog trying to stay balanced or hold themselves up can cause irreparable damage to older dogs with arthritis and spinal, joint, or hip problems. These medical conditions can cause your dog's legs to twist and his feet to slide out from under him when walking over slippery surfaces.
A stumble or fall could mean an expensive trip to the veterinarian. As pet owners, we never want to see our dogs in pain or hurt, so this scenario sounds like a nightmare to most. For the sake of your dog, young or old, you need to come up with a solution. Well, don't worry. We're here to help.
More Dog-Related Guides: Why Does My Dog Walk Around and Poop and What Should I Do If My Dog's Nail Bleed After Walking?
Why is My Dog Slipping on Hard Floors?
First, let's start with some possible reasons your dog could be sliding around like an ice skater on your floors. Naturally, dogs' bodies are built with certain elements to fight this issue (thanks to evolution) So, in some cases, there may be something on their body that you, as their human, need to keep up with to prevent slipping and sliding.
Dry Paw Pads: Your dog's paw pads are their natural traction, like a tire, so the "tread" is worn off when they become dry and cracked. Cracked pads can be caused by allergies, nutrition, and other medical conditions, so it's best to check in with your vet to ensure none of these are the cause. But in most cases, you need to moisturize their pads just like you do with your own body. Grab some balm, vaseline, and rub it on those paws. If your dog doesn't like its paws being touched, give them some peanut butter or one of its favorite treats to keep them busy while completing this task.
Long Nails: We've just established that the paw pads are the traction your puppy uses to keep their grip on those slippery floors, but when their nails are overgrown, this impacts how they stand. If your dog's nails are too long, your dog will place weight on the nails when walking instead of their toe pads. Not standing on their toe pads decreases the traction, as nails have none. Giving your dog's nails a trim allows them to place the balance back on their pads, giving them the traction they need to stand tall.
Paw Pads are Overgrown: Dogs grow hair on almost every part of their bodies, including their feet. Not just the top of their paws, but the bottom too. This hair, if overgrown, can grow long enough to cover your dog's paw pads, which we know is the traction that keeps them standing. Hair covering the traction could be causing them to slip and slide on the soft fur on the bottom of their feet. To fix this, they need a trim. You can do this at home, but it never hurts to go to a professional. Usually, your groomers will ask if you'd like a paw pad trim during your puppy's regular haircut; if not, it's usually only a few bucks extra and well worth it.
More Dog-Related Guides: What Temperature is Too Hot For Dogs to Walk and Why is My Dog Wobbly and Off-Balance?
Products to Help Prevent Your Dog From Slipping on Hard Floors
Here's a list of solutions to your question, "how to stop my dog from slipping on hard floors," for you to check. So let's say you've tried all the options above, and nothing is working; your dog is still slipping and sliding all over your house. You might want to invest in a product or two to help your furry friend get their footing. Luckily, you've got a few good options.
Dog Socks: Like regular socks, but made especially for your puppy's paw. They come with traction grips on the bottom that prevent slipping. (Pro Tip: buy a matching pair for you and your dog, so they don't feel like the only weirdo wearing these socks everywhere)
Dog Shoes: Similar to the socks, but little doggy shoes. These may take your dog some getting used to as they are not used to having something with so much weight on their paws, but once they adjust and realize they can stand firmly, you won't regret the purchase.
Toe Nail Covers: These are a great option if your dog is rejecting wearing a sock or shoe on their paw. They are rubber covers that go over your dog's nails. Developed by Veterinarian Samantha Mchenry, they can help even the most elderly of dogs properly grip slippery floors. They work by creating friction. Rubber can grip slick surfaces like hardwood or laminate, whereas our dogs' nails on their own are not. These very small treads are enough to give your dog extra traction, and most people won't even notice your dog wearing them.
Paw Wax: Paw wax can be used for various scenarios for your puppy, so it's a great investment that will come in handy often. It can be used to protect paws from ice, snow, and even hot pavements – it can also provide extra grip on slippery surfaces. Rub it on your dog's paw to create a barrier on the paw. Of course, just like any topical ointment, this needs to be reapplied and is a temporary solution. Applying this 1-2 times per day will usually do the trick.
Adhesive Paw Grip: Think of these like a dog bandaid with a grip on them. One side is a sticky adhesive that sticks to your dog's paw pad. To apply, cleaning your dog's paw pad beforehand is best. Typically, you'll only get 2-5 days of wear before the adhesive loses stickiness and the grips fall off. Just like the paw wax, these are a great temporary option.
Changing Your Flooring: This option may seem dramatic, but for a dog lover, there's no limit to the lengths you will go to improve your dog's life. Carpet, foam, or rubber are just a few materials dogs can effortlessly grip. If you don't want to make any permanent changes to your home, you can also purchase rubber interlocking tiles – similar to ones you'd see in a garage or baby's play area. These will provide traction for your puppy without damaging or changing your home's structure.
Talk to Your Vet: If none of these options seem right for you, or if you have tried these options with no success, it's a good idea to reach out to your vet, as something serious could be wrong with your dog. Some medical issues make it difficult to walk across slippery flooring:
Physical injuries (Torn ACL, Broken leg, sprain, etc.)
Arthritis
Hip and hind leg problems
Joint issues
Damaged nerves
Spine or disk problems
Vestibular disease (Affects balance)
These symptoms may be invisible when walking on easy-to-grip surfaces. However, once your dog steps onto slippery flooring, they can be easily spotted as your dog starts to struggle to keep themself up. Although it is easy to disregard a medical issue being the reason for your dog's slipping, it's important to address it as quickly as possible.
If you suspect that the cause of your dog slipping is medicine, take your dog to the vet for a check-up. Don't delay in seeing a vet in any scenario. Most conditions or illnesses caught in the early stages are treatable or manageable – your puppy will have a better life for it.
More Dog-Related Guides: Does it Hurt When You Cut the Quick and Best Anti-Jump Dog Harnesses.
Conclusion For "How to Stop My Dog From Slipping on Hard Floors"
We hope you found this guide, "How to Stop My Dog From Slipping on Hard Floors," helpful. Whether you are a brand new dog owner or have owned a dog for years, you care about their health, well-being, and quality of life. As you can see from this article, your dog slipping and sliding on your floor can be very dangerous for your home, your dog's health, and your peace of mind.
Consequences can be pulled muscles or torn ligaments, especially for elderly dogs with arthritis and joint or hip problems. Fortunately, there are quite a few solutions to prevent this issue. First, we mentioned prevention methods naturally occurring on your dog's body. These can be moisturizing paw pads, trimming nails, or hairs that grow onto the paw pad.
If these don't work, purchasing products that aid in traction for your dog is possible. A few of these are doggy socks, shoes, nail covers, and various adhesives. Whichever solution you choose, you are making a great decision for your puppy and home. We hope this article helped on your journey to help your dog stay standing on those slippery floors.
If you find this guide, "How to Stop My Dog From Slipping on Hard Floors," informative, you can check out these other dog-related content from our team:
You can learn more about why your dog is constantly slipping by watching "Why Dogs Slip and How to Fix It" down below: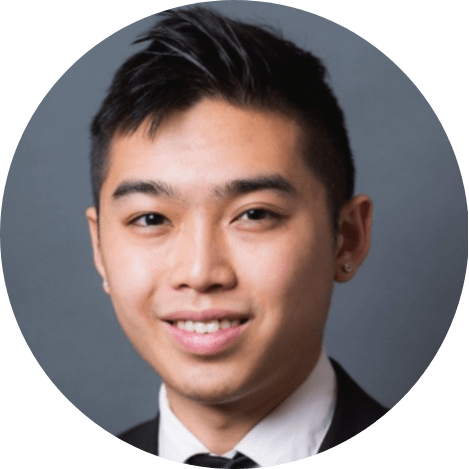 Andy is a full-time animal rescuer and owner of a toy doodle. When he's not saving dogs, Andy is one of our core writers and editors. He has been writing about dogs for over a decade. Andy joined our team because he believes that words are powerful tools that can change a dog's life for the better.
Why Trust We Love Doodles?
At We Love Doodles, we're a team of writers, veterinarians, and puppy trainers that love dogs. Our team of qualified experts researches and provides reliable information on a wide range of dog topics. Our reviews are based on customer feedback, hands-on testing, and in-depth analysis. We are fully transparent and honest to our community of dog owners and future owners.