If you're concerned that your dog has fleas, then you're probably wondering how to get rid of fleas on dogs naturally. This is a common problem among dogs, so don't be scared. There are easy natural remedies that you can implement to kill fleas and prevent them from coming back. However, it is essential to remember that natural remedies are not always the most effective strategy. Taking your dog to the vet is the best course of action as you will be given professional medical advice. If you have visited your vet and still want to use natural solutions, or are looking for a natural preventative to add to your everyday life, look no further.
Before scrolling down this article, we recommend checking out related articles: Best Flea Collar For Dogs and Best Flea and Tick Collars For Dogs.
What Are Fleas in Dogs?
You may have heard of fleas before, but you may not have much information about them. Fleas are tiny, wingless insects that have three pairs of legs and a flat body. These small insects can grow between 1-3 mm in length. If you didn't notice your dog's fleas sooner, it's because of how minor these bugs are. These insects also move very quickly as they travel through your dog's fur; just another reason they are so hard to see.
Related: How to Get Dog Hair Off of Clothes
Unfortunately, fleas have a distinct preference for dining on hairy animals such as dogs and cats. They feed on the warm blood of these animals. This means if your dog comes into contact with a flea, it will look pretty appealing to the insect. Although fleas prefer hairy animals, they can also enjoy some human blood once in a while.
Therefore, fleas are not just a problem for dogs. Humans can also be affected by fleas, primarily if fleas are not dealt with promptly. When adult fleas find a host, they begin to lay eggs. These eggs can fall off the host body and land anywhere in your house: from your carpet to your bed, wherever your dog goes, the fleas also go. Your dog's flea problem becomes your flea problem if not handled properly.
Dog Flea Product Recommendations: Best Flea Shampoo For Dogs
How Do Fleas Affect My Dog?
Now that you know a little bit about fleas, let's talk about how these little pests can affect your dog. As mentioned above, fleas are especially interested in feeding on hairy, warm-blooded creatures like dogs. When your dog comes into contact with fleas, the fleas will jump onto your dog. When your dog's body becomes the home for fleas, it is referred to as the host. The flea will attach itself to the host for as long as possible. While connected, the fleas will mate and lay eggs, causing even more fleas. These eggs can stay on the dog and hatch, or they can fall off throughout your house and hatch there.
Regardless of where the fleas hatch, once this happens, they will begin looking for a host, and you and your dog are fair game. Fleas cause dogs significant discomfort as their biting causes itching and scratching. Humans know when to stop scratching before they become raw, while dogs do not have this kind of self-regulation. Fleas can cause your dog to scratch incessantly, which may result in open wounds and infections. Fleas can also cause your dog lots of skin problems if not dealt with.
Tapeworm is also a risk for dogs with fleas. Your dog can develop tapeworm if it ingests a flea. While your dog is scratching or biting at its skin, it may end up consuming a flea; once this happens, there is a chance a tapeworm begins to form in your dog's stomach. These parasites are found inside fleas which is why ingesting them can be so dangerous. That being said, tapeworm is easily treatable with the help of a professional veterinarian.
Another common side effect of fleas is flea bite anemia. This condition typically occurs in smaller or younger animals such as puppies or kittens. Flea bite anemia is the result of excessive blood loss. The fleas consume so much of the animal's blood that its red blood cell count decreases. This is a dangerous condition that should be brought to the attention of a veterinarian immediately as it can be fatal.
Dog Flea Product Review: Dewel Flea and Tick Collar Review
Signs Your Dog Has Fleas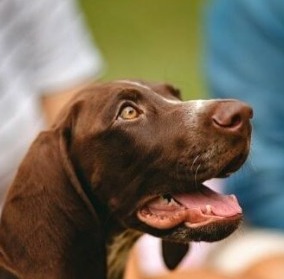 There are many signs and symptoms your dog may exhibit if it has fleas. There are the most typical signs (such as scratching) that will indicate fleas. Other symptoms will not become as prominent until the problem becomes more severe. Keeping an eye out for these behaviors and symptoms will ensure you can help your dog as soon as possible.
Excessive Itching or Scratching: When fleas feed on their host, it creates an itchy feeling. So when your dog has fleas, it will constantly be scratching in an attempt to satisfy this itch. Unfortunately, this behavior only provides temporary relief as the fleas will continue to bite, and the itchiness will continue to mount. Dogs may also chew or lick themselves to deal with itchiness. These behaviors are the first sign that your dog has fleas.
Visible Flea Bites: Although this may seem like an easy symptom to spot, depending on the color of your dog's fur, this may not be as easy as you think. Because fleas are tiny, their bites are small and difficult to see. If your dog has dark fur, it may be even trickier to see these bites. If you suspect fleas, you can examine your dog's skin by combing through the hair. Unlike other bug bites, flea bites remain small and typically appear in a line formation along the skin. These spots can feel bumpy.
Flea Dirt: Along with looking for visible fleas and bites on your dog, you should also keep an eye out for flea dirt. Flea dirt is composed of flea fecal matter and appears on your dog as specks of dirt. However, the difference between regular dirt and flea dirt is quite nasty. If you suspect fleas, take a wet towel and rub the dirt off your dog. If the towel appears red afterward, it means you have just removed flea dirt. Because fleas eat blood, their fecal matter is red.
Loss of Hair: If your dog is losing hair, it may be a sign of fleas. Hair loss can be a result of excessive scratching, biting, and licking. If you notice your dog balding in areas, it may mean your dog has fleas.
Scabs: Excessive biting, scratching, and licking can cause scabs, especially when your dog irritates the actual flea bite. If you notice your dog developing scabs, it may be time to examine for fleas.
Related Article: How To Stop a Goldendoodle From Biting and Rare Dog Diseases To Keep an Eye Out For
What Should You Do If You Suspect Your Dog Has Fleas?
If you notice your dog exhibiting these symptoms, you need to address the problem right away. There are some other conditions, such as allergies, that can create similar symptoms in dogs. The first thing you need to do is rule these other problems out. The easiest way to do this is to find an actual flea. Sometimes if there are many fleas on your dog, you will be able to identify them quickly. However, their small size and fast movements do not always make that the easiest thing to do.
If you are having trouble seeing fleas, a fine-toothed comb will help you. Use this comb to inspect your dog's fur from head to toe carefully. The comb will catch the fleas in its fine teeth allowing you to identify the pests easier. Once you have found fleas on your dog, you should take them to a professional veterinarian. The vet will give your dog a medicated bath and start it on a flea-controlling medication. However, if your dog does not seem to be in immediate pain or severe discomfort, you can skip the vet and take on these little pests yourself.
Dog Comb Recommendations: Best Comb For a Goldendoodle.
Natural Remedies to Kill Fleas on Dogs
Once you have identified fleas on your dog, you will need to make a plan to eliminate them. You can implement many strategies to kill these creatures, which will make you and your dog a lot happier. The most basic natural remedy to kill fleas is by bathing, combing, and directly killing them.
Bathing: The first thing you should do if you find fleas on your dog is bathed it. Use lukewarm water and mild soap during this step. Bathing will remove a large number of fleas from your dog quickly. However, if you think your dog is allergic to fleas or has open sores, it may be preferable to skip this step as the soap can irritate the skin even more.
Comb: Arguably, the most crucial step is to comb your dog's entire body with a fine-toothed comb. As mentioned above, this is how you can check for fleas and an excellent strategy for removal. This can also eliminate flea dirt that may have built up in your dog's fur. The fine-toothed comb will catch the fleas while allowing the hair to pass through. Combing will help you with the next step.
Kill: When it comes actually to kill the fleas, the best strategy is water. Once you have combed a flea off of your dog, take the whole comb and submerge it in hot, soapy water. This water will kill the flea without the risk of it hopping away.
Check: Once you think you have removed all the fleas from your dog, do a second pass-through with the comb. It would be best if you also made it a habit to check your dog for fleas once a week using this comb. This ensures none of those pesky parasites returned or remained during the first treatment.
Related: How To Remove a Tick From a Dog Without Tweezers and How to Get Puppies Under $400?
Essential Oils for Fleas
Essential oils can be a lifesaver for many different ailments, including fleas. Essential oils are a safe, natural solution for combating fleas. There are simple ways to include essential oils in your dog's everyday life, such as simply applying some to its collar and spraying it into the air. Because some essential oils have antiseptic properties, they also provide soothing for irritated skin that may flare up due to flea bites. Although essential oils are excellent natural remedies, there are some critical things to remember to keep your dog safe while using them. First, ensure that the essential oil you use is not toxic to dogs.
Related: How to Get Dogs Unstuck Fast?
Some oils can be dangerous for puppies, such as anise, pennyroyal, cinnamon, and garlic. Additionally, you need to ensure that you dilute the essential oils before applying them to your dog. Oils without dilution can be harmful. You can use avocado oil, coconut oil, castor oil, olive oil, and grapeseed oil as carriers for the essential oils. Below you will find a list of the best essential oils for flea treatment and prevention. These oils are a perfectly natural way to help your dog–and they will smell good, which is a win for you.
Lavender: Prevents fleas from laying eggs on your dog and soothes its skin.
Cedar: A highly effective flea preventative. This oil acts as an anti-parasitic that repels fleas.
Citronella: An everyday scent that prevents all sorts of pests. The smell of citronella will repel fleas.
Lemongrass: Fleas intensely dislike the smell of lemongrass, causing them to leave your dog's skin and preventing future fleas from landing.
Basil: A natural pest repellent. Basil can be used as an essential oil with your dog. It can also be planted around your garden to create another barrier of protection.
Dog Heath-Related Articles: What Does It Mean When a Dog is Barking in Sleep and How To Deworm a Puppy Naturally.
Natural Flea Repellent
If you aren't entirely sold on using essential oils, other natural flea repellents can be used on your dog. These methods are easy to complete and effective at repelling fleas.
Coconut Oil Rub: Applying a tablespoon of coconut oil directly to your dog's fur prevents fleas from latching to its skin. Coconut oil not only repels fleas but also makes your dog's hair soft and shiny!
Lemon Bath: Using half a cup of fresh lemon juice and two cups of water, create a wonderful smelling and flea repelling solution. This solution can then be mixed with regular pet shampoo and used to bathe your dog. The lemon will leave your dog smelling beautiful and prevent fleas from latching.
Related: Follicular Cysts in Dogs: What to Do and How to Treat Them
Homemade Flea Spray For Dogs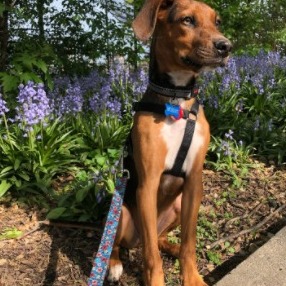 There are quite a few options if you are looking for a natural flea spray for your dog. These sprays can be applied directly to your dog or household surfaces where your dog frequently visits. Just be sure, when spraying your dog, that you avoid the eyes, nose, and mouth.
Apple Cider Vinegar and Salt Spray: Mix 6 cups of vinegar with 4 cups of water, add sea salt, and spray directly onto your dog. This solution is used to balance the pH of your dog's skin. This pH is entirely safe for dogs but creates an uninhabitable space for fleas.
Herbal Flea Spray: If you are looking for a flea spray that will prevent fleas in your house, mix 8 cups of vinegar, 4 cups of water, 1 cup of lemon juice, and 3/4 of a cup of witch hazel. Bottle this solution up and spray it around your house. This can be used on surfaces, windowsills, and bedding creating strong protection against fleas.
Related: Heat Rash on a Dog's Belly: What It Is and How to Treat It
Conclusion For "How To Get Rid of Fleas on Dogs Naturally"
Now that you know what to look for, you can quickly determine whether your dog has fleas or not. Dogs are highly susceptible to these little pests because of their warm blood and hairy bodies. However, there are some easy, natural ways to prevent fleas from becoming a problem, improving both you and your dog's life.
For more health-related articles like "How To Get Rid of Fleas on Dogs Naturally," check out:
To learn more about this subject, watch "How To Get Rid of Fleas on Dogs" from Top Dog Tips down below: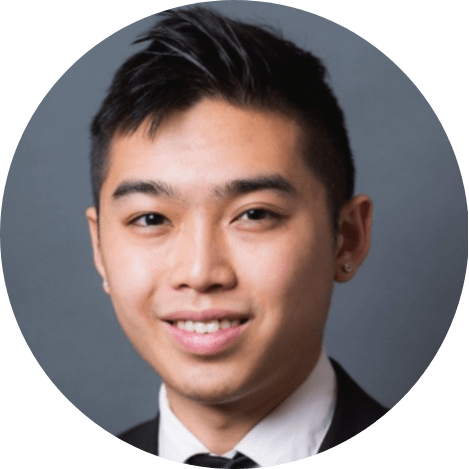 Andy is a full-time animal rescuer and owner of a toy doodle. When he's not saving dogs, Andy is one of our core writers and editors. He has been writing about dogs for over a decade. Andy joined our team because he believes that words are powerful tools that can change a dog's life for the better.
Why Trust We Love Doodles?
At We Love Doodles, we're a team of writers, veterinarians, and puppy trainers that love dogs. Our team of qualified experts researches and provides reliable information on a wide range of dog topics. Our reviews are based on customer feedback, hands-on testing, and in-depth analysis. We are fully transparent and honest to our community of dog owners and future owners.