Disclaimer: We highly recommend contacting your vet or a professional dog expert because Parvo is a serious illness that could lead to many unwanted problems.
If you're wondering how to cure Parvo without a vet for your companion, then this guide has several solutions for you. Before we get started, let's go over several pieces of information to see if your companion has Parvo. Does your companion seem sick and sluggish? Maybe your dog is suffering from intense abdominal bloating, vomiting, or diarrhea? If this is the case, you should immediately take your dog to the vet to be assessed for Parvo. However, if you're in a situation where you can't take your companion to the vet, there are several solutions.
What is Parvo?
Parvovirus, often known as simply Parvo, is a highly contagious disease found in dogs. Specifically, Parvo is a disease that primarily affects the stomach and small intestine. Dogs of all ages can suffer from this disease. However, Parvo can negatively affect puppies more than adult dogs. It interferes with the healthy development of bone marrow and white blood cells. Many puppies that contract Parvo at a young age continue to have weakened immune systems for the rest of their lives.
How Do Dogs Catch Parvo?
As mentioned before, Parvo is a highly contagious disease among dogs. Dogs can catch Parvo through direct contact and indirect contact. Direct contact occurs when a dog sniffs, licks, or eats feces that contain the virus; this is a common occurrence with puppies as they are learning about the world around them. Indirect contact to Parvo occurs when a dog comes into contact with a contaminated object. For example, a dog might play with a ball or drink from a water bowl that a Parvo-infected dog has used. When this happens, your otherwise healthy dog will contract the virus. Another indirect way to transmit Parvo is if a person pets a dog with the disease and then touches your healthy dog.
Parvo-Related Content: What Does Parvo Poop Look Like and Smell Like?
How To Prevent Parvo
As you can see, Parvo is very contagious. However, there is a simple way to protect your dog from quickly catching this disease: vaccination. Unfortunately, vaccinations are only available to dogs after reaching a certain age, so young puppies are especially susceptible to the disease because they have not been vaccinated yet. The Parvo vaccination requires three dosages. Your dog should receive the first dose at six weeks of age, followed by the second dose at eight weeks and the third dose at 12 weeks.
However, your dog is not protected from the virus if it does not receive all three doses. It must receive all doses for long-term health. During the vaccination period, your puppy should avoid interactions with other dogs to minimize the chances of exposure. Your puppy can also be given a fourth dosage at 16 weeks of age to ensure it has the most substantial protection possible.
Vaccinations do not provide 100% protection from the Parvovirus. The disease is constantly evolving, and new strains can become a risk. A great way to prevent Parvo is by ensuring your dog does not share certain items, such as water bowls and chew toys, with other dogs. Additionally, you should train your dog to avoid other dogs' feces, which is a primary carrier of the virus.
Parvo-Related Content: Can Cats Get Parvo From Dogs?
Symptoms of Parvo
Parvo is a deadly disease for dogs, so it is essential to identify the symptoms and begin treatment immediately. Dogs are most likely to die from Parvo within the first 2-4 days of contracting the disease. Below you will find the signs of Parvo. If your dog exhibits these symptoms, it is crucial to contact a veterinary professional for the best treatment practices.
Bloating
Abdominal Pain
Lethargy
Bloody Diarrhea
Persistent Vomiting
Loss of appetite
Dehydration
Dramatic changes in body temperature
Dog Health-Related Articles: Reasons Why Dog is Wobbly and Off-Balance and Chicken Allergy in Dogs.
Ways To Cure Parvo Without a Vet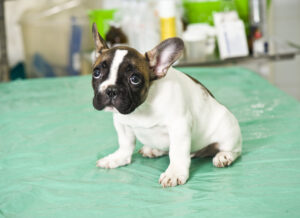 Before getting into the best ways to care for a Parvo-infected dog without a vet, it is essential to recognize that Parvo is a deadly disease with no cure. Professional veterinary care is recommended, but if you cannot get your dog to a vet, there are some ways to treat symptoms yourself. These are not guaranteed to work in every situation, but they can help ease the discomfort your dog is experiencing.
Dog Health-Related Articles: Why Does My Dog Have a Strong Urine Odor and Can a Dog Have Down Syndrome?
1. Fluids
Parvo targets a dog's stomach and intestines, so they will be unable to keep food in their system. Because of the diarrhea and vomiting that comes with the virus, you need to ensure your dog does not become dehydrated. Many dogs die of dehydration because of this disease, so this is a crucial step to keeping your dog safe.
It would help if you gave your dog an IV treatment of fluids. This is best obtained through a veterinarian because they will provide you with the proper amount based on your dog's size. Unfortunately, your dog will probably be unable to stomach water from its bowl, so an IV is the best treatment. You will be able to administer the IV yourself from your own home, saving costs on in-patient stays.
If you cannot get to a veterinarian for an IV, you can administer fluids to your dog using a saline solution. You will have to inject the saline solution into the skin on the back of the dog's neck using a 22 gauge needle. This solution will absorb throughout the dog's body, giving it the hydration it needs. A small bump should appear; you should repeat the procedure an hour after the bump is gone. After the first day, you will want to do this every few hours until the puppy stops showing severe symptoms such as vomiting and diarrhea.
2. Nutrition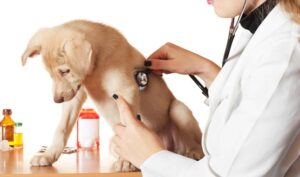 Similar to dehydration, malnutrition is a prominent side effect of Parvo. Your dog must be getting proper nutrition to heal and regain strength. Giving your dog small, bland meals every two hours ensures getting the nutrients lost during vomiting and diarrhea. These meals should be easily digestible for your dog.
Some of the best home-cooked options are white rice with boiled chicken, pasta, or fat-free cottage cheese. If your dog has a more severe Parvo case and will not eat for an extended period, you can feed it by hand using baby food. Using a small spoon, gently bring the food to your dog's mouth. Chicken or beef-flavored baby food is a safe option for dogs.
3. Medication
Depending on the severity of Parvo, you may have to contact a veterinarian to obtain the proper medication for your dog. Often vets will recommend an antibiotic for your dog in case of secondary infection. Parvo damages the immune system and makes dogs more susceptible to secondary illnesses, so antibiotics are a preventative measure.
Depending on your dog's symptoms, you may also want to administer anti-nausea medication or anti-diarrheal medication. These will slow the number of fluids leaving your dog's body and help increase your dog's appetite. You can obtain prescriptions for these medications from your veterinarian, or you may give your dog a minimal dose of Pepto to combat these symptoms.
4. Temperature
If your dog has Parvo, you should continually monitor its temperature and immediately seek a medical professional if it experiences any sudden and extreme changes.
Dog Health-Related Article: When To Euthanize a Dog With Hemangiosarcoma?
Conclusion For "How to Cure Parvo Without a Vet"
The most significant benefit to treating your dog at home is the cost savings. However, the mortality rate of dogs with Parvo who do not see a vet is significantly higher than those treated by a professional. It is strongly recommended that you bring your dog to the vet if at all possible. If you cannot get to a vet, some at-home remedies can help manage your dog's discomfort. However, there is no guarantee that your dog will recover without proper medical care from a professional.
For more helpful dog-related content, you might want to read:
To learn more about Parvo in dogs, watch "Parvovirus in Dogs: Causes, Symptoms, and Treatment Options" from PetMD down below: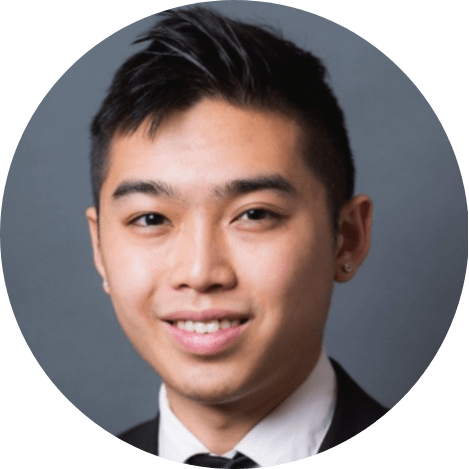 Andy is a full-time animal rescuer and owner of a toy doodle. When he's not saving dogs, Andy is one of our core writers and editors. He has been writing about dogs for over a decade. Andy joined our team because he believes that words are powerful tools that can change a dog's life for the better.
Why Trust We Love Doodles?
At We Love Doodles, we're a team of writers, veterinarians, and puppy trainers that love dogs. Our team of qualified experts researches and provides reliable information on a wide range of dog topics. Our reviews are based on customer feedback, hands-on testing, and in-depth analysis. We are fully transparent and honest to our community of dog owners and future owners.