Do you want to learn how to clean a dog bed properly? Here's what you need to know. A dog's bed is one of your furry friend's most prized possessions. This becomes even more assured as a dog ages and spends much more time resting each day. But as you likely already know, keeping a dog bed clean and sanitized can be difficult.
With this in mind, you may wonder how to clean a dog bed thoroughly and safely. The best approach for cleaning a dog bed is to submerge and wash all-fabric and stuffed dog beds by hand or wash the cover and wipe down the foundation. For dog beds stained with urine, non-irritating soap and hot water are the best remedies to sanitize urine stains.
Cleaning a dog bed can be confusing since many dog bed styles exist. In this guide, we will tell you exactly how to clean a dog bed no matter what variety of beds you have. We will also take a look at how to remove and sanitize stains as well as how to clean dog beds that are infested with pests.
Before you scroll down this guide, "How to Clean a Dog Bed," you can check out these other helpful dog-related guides from our team at We Love Doodles: How to Put Ear Drops in an Aggressive Dog and How to Cook Liver For Dogs.
How to Clean a Dog Bed That Cannot Be Machine-Washed
The phrase dog bed is a very loose term because this can mean practically any type of bedding a dog commonly uses. But dog beds are popular products designed to comfortably sleep all breeds of dogs instead of having them sleep at the foot of the bed. Even when washing a dog bed in a washing machine, most dog beds are too large to fit sensibly into a washing machine.
Furthermore, some beds only feature a fabric cover over plastic or a durable foundation. No matter the type, the sheer size of a dog bed requires special measures to clean it. With that in mind, let's look at the two common cleaning procedures for dog beds that cannot be thrown in the washer.
Related: Best Dog Beds For Diggers and Best Boho Dog Beds.
How to Clean an All-Fabric Dog Bed
Most all-fabric beds feature stuffing that is covered by layers of plush fabric to maximize dog comfort. Because a washing machine has interior components that could jam due to the bed size, these beds will require manual washing.
Step 1: Consider Vacuuming the Dog Bed First
Whether your dog has long or short hair, dogs shed hair at various points throughout the year. It is going to accumulate on surfaces that dogs occupy often. To reduce a hairy mess, vacuum the dog bed with a hose attachment to remove as much loose hair as possible from the bed.
Step 2: Fill a Large Container With Hot Water
You will need to measure the bed and then find a plastic container or a clean, large bucket big enough to submerge the bed. Fill the container with hot water, which is crucial to kill germs and bacteria.
Since dogs have sensitive skin and are prone to allergies, using soap or detergent is a call you must make. You know your dog better than anyone–but it is advisable to use non-allergenic soaps or mild dish soap if you want to add soap.
Step 3: Soak the Bed
Now that you have submerged the bed, it is important to let it soak to release dirt, grime, and allergens. Allow the dog bed to soak for about 20 minutes in hot water. If you are using a safe soap or detergent, this will also allow the product to penetrate the bed's fibers.
Step 4: Scrub the Bed and Rinse
Using a scrub brush, gently scrub the fabric to remove any minor stains and release even more build-up. If you are not using detergent or soap, consider using baking soda and vinegar to release stains and completely sanitize the bed. Once finished, empty the bucket, refill it with warm or cold water, and thoroughly rinse the bed.
Step 5: Dry the Bed
Once rinsed, try to squeeze the bed of excess water or beat it against a structure to release pools of water. You can dry the bed outdoors in direct sunlight or place it in front of a fan.
Related: Best Odor Resistant Dog Beds and Best Sheets For Dog Hair.
How to Clean a Fabric-Covered Plastic Dog Bed
Cleaning a dog bed with only a fabric cover is simple. With most beds that feature a removable cover, you can typically machine wash these covers. Consider vacuuming it first and then washing it at the setting recommended by the manufacturer. Place in the dryer afterward. If the cover cannot be put into the washing machine, follow the above steps for manual washing. The bed frame can be wiped down with a soapy washcloth.
Related: Best Dog Steps For a Bed and Best Dog Beds Not Made in China.
How to Clean Urine Out of a Dog Bed
Many types of stains can accumulate on a dog bed, but urine is one of the more difficult. If your dog's bed has urine stains, vacuum the bed first to remove cumbersome dog hair. If the cover is removable and machine washable, place it in the washer to handle the urine stain.
But urine stains may require some extra work. You can buy specialized pet urine stain lifters that can be sprayed onto the stain. Let the spray soak into the fabric for about 10 minutes if you choose to do this. After soaking, use a toothbrush or old washcloth and scrub the stain up and down, side to side, until the stain releases.
Machine wash and dry afterward. If the cover or bed cannot go into the washer, clean the urine stains first and then follow the steps for cleaning non-machine washable dog beds. If the plastic frame has urine stains, spray the stains with cleaner and scrub, and wipe the frame until the stains are released.
Related: Best Round Dog Beds and Best Outdoor Dog Beds.
How to Clean a Pest-Infested Dog Bed
Fleas, ticks, rodents, cockroaches, and even bed bugs are some of the pests that infest dog beds. None of these pests is good for the home since they can be extremely hard to get rid of and potentially spread diseases. Fleas and ticks are the most common, but no matter the pest, steps must be taken if you find pests on your dog's bed.
Keep these important tips in mind:
Identify the pest and immediately isolate the dog bed until steps can be taken to eradicate the pests
For smaller pests like fleas, ticks, or bed bugs, consider washing the bed using the steps above using very hot water and some detergent.
If you can, vacuum up smaller pests and dispose of them outdoors
Depending on the pest, take steps to inspect your home and the area around the dog bed for any nests or harborages
Treat these areas thoroughly
Replace the dog bed in the area and take steps to ensure pests cannot re-enter the home
There are other important considerations to take if you discover a pest infestation on your dog's bed. Eradicating the pests from home is paramount, and this should be prioritized above all else. These listed pests carry germs and bacteria; some rodents could even give your dog rabies if bitten. Once you remove the pests, you can put the dog bed back in the area. Monitor the area and make sure you wash your dog regularly.
Related: Best Dog Beds For Separation Anxiety and Best Dog Bunk Beds.
How to Keep Your Dog's Bed Clean
Once your dog's bed is clean, it is important to take steps to ensure the bed stays clean for as long as possible. This is important if you work regularly or live alone since time is always precious. The first tip to keep in mind is your dog itself. During the spring and summer months (flea and tick season), ensure you bathe your dog once a week if possible.
During late fall and winter, bi-weekly or even once per month is generally acceptable. Dirt and grime are primarily brought to the bed by your dog. Keep the area around the bed clean and regularly dusted. If you live in a dry or dusty region, consider placing a mat underneath your dog's bed to catch dust or sand.
Make it a habit never to feed your dog in bed. This will go a long way to keep it clean and pest-free. Vacuum the bed as much as possible to limit hair accumulation. You could also consider lining the bed with a waterproof foundation or cover to minimize stains or excess moisture. Keeping your dog's bed clean will help boost your dog's mood and promote adequate rest. This will keep your home clean as well.
Related: Best Inflatable Dog Beds and Best Indestructible Dog Beds For a Pitbull.
Conclusion For "How to Clean a Dog Bed"
Cleaning a dog bed is not difficult and takes a bit of your time. Always follow manufacturer guidelines for cleaning a dog bed above all others. A clean dog bed translates to a cleaner dog, which goes a long way to keeping your dog comfortable and healthy.
Make sure you immediately address the presence of pests on a dog bed. Your dog will be able to sleep alone peacefully with a comfortable dog bed. We hope this guide has helped guide you on how to clean a dog bed. Don't forget to keep your dog clean regularly as well.
If you find this guide, "How to Clean a Dog Bed," helpful, check out these other dog guides created by our team at We Love Doodles:
For more information on cleaning a dog's bed, you can watch "How to Wash a Dog Bed" down below: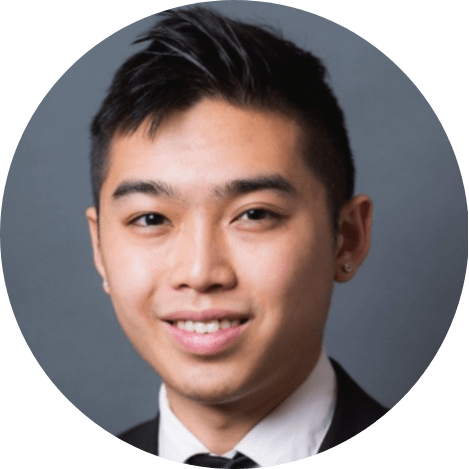 Andy is a full-time animal rescuer and owner of a toy doodle. When he's not saving dogs, Andy is one of our core writers and editors. He has been writing about dogs for over a decade. Andy joined our team because he believes that words are powerful tools that can change a dog's life for the better.
Why Trust We Love Doodles?
At We Love Doodles, we're a team of writers, veterinarians, and puppy trainers that love dogs. Our team of qualified experts researches and provides reliable information on a wide range of dog topics. Our reviews are based on customer feedback, hands-on testing, and in-depth analysis. We are fully transparent and honest to our community of dog owners and future owners.