How often do Labradoodles need to be groomed? If you are visiting this article, we are willing to guess that you fall into one of two categories: 1) You are interested in becoming the new parent to a Labradoodle puppy, or 2) You have already become a new Labradoodle parent and are now researching how to care for your puppy properly.
Either way, you have made a great choice for many reasons. However, one downside of getting a Labradoodle is that they need to be groomed often. So, how often do Labradoodles need to be groomed? It's recommended that you get your  Labradoodles should be professionally groomed every 6 to 8 weeks to avoid tangles and mats in their fur.
Additionally, you'll need to brush your Labradoodle a few times a week to avoid tangles. However, the frequency you need to groom your Labradoodle highly depends on their coat type. The curlier your Labradoodle coat is, the more you will have to groom them.
Before scrolling down this guide, "How Often Do Labradoodles Need to Be Groomed," you can check out these other Labradoodle guides from our team at We Love Doodles: Australian Labradoodle vs. Labradoodle and What Labradoodle Size is the Best?
Labradoodle Coat Types
As we mentioned previously, the Labradoodle is a cross-mix of two existing dog breeds. Similar to that human genetics, even two children from the same parents can have different looks, personalities, etc. The same is true of dogs of the same breed.
With this in mind, let's discuss the different types of coats that can be seen on Labradoodles, as this information will help us properly gauge the grooming requirements for your specific puppy.
1. Straight Coat
The straight coat is (you guessed it) straight hair. It resembles closer to a Labrador Retriever's coat. Some are even confused about a purebred lab. This coat type is typically less desired by Labradoodle owners as it still sheds more than the other hair types and is not as hypoallergenic, if at all. Sometimes this hair type will have some waves or curls, but nothing close to the typical Labradoodle coat you might be picturing in your head.
Related: Best Dog Grooming Shears.
2. Wavy Coat
Now, picture the average all-American Labradoodle in your head. We're guessing the coat you're picturing is this wavy or "fleece" coat type. Characterized with the famous silky-smooth touch and cute texture that cascades all over their bodies, creating the teddy-bear effect. This is one of the most desired coat types for a Labradoodle due to its level of shedding (almost none) and physical appearance, the perfect combination of Labrador Retriever and Poodle.
3. Curly (or Wooly) Coat
Finally, we'll talk about the curly coat. This coat type, like the straight coat, resembles more closely to one of the parents rather than being a mixture of the two. The difference is that this coat emulates that of the Poodles. Think tight, dense curls that can look like wool when trimmed very short.
Hence the nickname "wooly" coat. Like the wavy coat, this coat type also has a very low shedding level. Of all three coat types, the curly coat is the most maintenance and requires daily brushing to prevent matting. We'll get into more detail regarding this in the next section.
Professional Grooming Needs for a Labradoodle
Unlike some breeds, the Labradoodle can be a little high maintenance. If you consider this breed the newest addition to your family, you can expect to add professional grooming expenses to your monthly budget. Typically, getting a Labradoodle groomed every 6-8 weeks is recommended.
The variance of about two weeks is that each dog and owner's preferences can be different. For example, you may like to keep your furry companion's hair tight and cropped, while others can stretch out those grooming periods to give their dog a little shag.
But, it is a good idea to take your dog in when their hair grows past their eyes and impedes their sight. Since a Labradoodle's coat is quite specific, it's a good idea to explore different options for a groomer and ensure they have experience cutting and managing this specific breed's type of hair.
Most professionals will fine cut your Labradoodle's hair, but if you are looking for specific styles, cut types, or want someone with a long history of experience, you might want to do your research for the best in your area. If you're wondering how much these visits will cost, you can expect to shell out about $50-$75 per visit.
Related: Will Groomers Take Dogs With Fleas and Do Groomers Sedate Dogs?
At Home Grooming Needs for a Labradoodle
In addition to scheduled visits to a professional groomer, as the owner of a Labradoodle, it will also be your responsibility to take care of your dog's hair in between grooming appointments to keep your dog healthy and happy.
Regardless of the coat type of your Labradoodle, you will have to brush and detangle your dog's hair multiple times a week. The curly and some wavy coat dogs will need daily brushing.
A few products you will want to invest in are:
A Comb (works best for puppy hair)
A Brush (best for adult hair)
A Detangling Spray (for any tough tangles or small mats)
Daily brushing is important for the health and well-being of this breed. It helps your puppy to stay looking good between grooming visits and lessens the risk of their hair matting, which will result in being completely cut off or shaved. Typically, it would be best if you brushed your Labradoodle quite often and can even make it part of their everyday routine.
This could be in the morning, after a nightly walk, etc. If you are bathing them at home, brushing them before or after is also a good tip. While this may seem like overkill, if you do not brush their hair before getting wet, it could make the tangles and mats even worse once they are wet.
To get your dog used to anything, whether walking on a leash, learning a new trick, or socializing well with other dogs, it is best to expose them to the situation as early as possible. This means you should start brushing your Labradoodle from day one of bringing them home. This way, they are comfortable with the process. Fun Fact: eventually, they'll view this as bonding time with you, which will create a stronger relationship between you and your dog – isn't that adorable?
Related: The Shaved Labradoodle.
More Information About Labradoodles
Since the conception of the Labradoodle breed, these dogs have consistently held the rank of one of the most popular breeds in the nation. Labradoodles were originally bred in Australia in the late 1980s to combine the friendly, loving personality of a Labrador Retriever and the non-shedding coat of a Poodle. Thus, the cross-mix "Labradoodle" came into play.
Technically, a Labradoodle can be any mix of a Labrador Retriever and a Standard, Miniature, or Toy Poodle. Because of the ability to be mixed with multiple variations of the Poodle, this breed can vary quite a lot in size and weight, meaning there is a perfect Labradoodle size for everyone's needs. (This could be the reason they are so highly desired). You might be wondering what exactly makes this lovable breed so popular? Well, here are a few stand-out personality traits:
Intelligence
Obedience
Trainability
Polite with family and children
Happy disposition
Easily adapts to new situations
Of course, their personalities are a great plus for owning this breed, but most owners choose this breed for one specific reason: their hypoallergenic fur. If you are a current owner of a Labradoodle, you understand just how beneficial this characteristic can be. If you aren't a current owner, let us fill you in on this sought-after fur type.
This coat type is crucial for people with allergies as they don't have to worry about dander in the air causing an allergic reaction. There's also much less (if any) dog hair to clean up around the house on floors, couches, beds, etc. And for the person who loves petting their dogs, a Labradoodle coat is soft and fluffy, just like your favorite childhood teddy bear.
Our Products: Dog Slicker Brush.
Conclusion For "How Often do Labradoodles Need to Be Groomed"
Whether you are considering bringing a new Labradoodle puppy into your family or have just recently leaped to become a Labradoodle owner – congratulations. This breed is exceptionally popular for many reasons: their silk-like, teddy bear texture and hypoallergenic coat.
Although this coat can be highly sought after for those with allergies or who want less hair cleanup in their everyday lives, it does come with some responsibility. To summarize what we have learned today, there are different types of coats a Labradoodle can have based on the cross-mix of their parents.
This coat type can determine how much maintenance is required for your specific dog. But, on average, it is recommended to get your Labradoodle professionally groomed every 6 to 8 weeks. We hope that you have learned something new and that this article has been helpful on your journey to answer the question, "how often do Labradoodles need to be groomed?"
If you enjoyed reading this guide, "How Often Do Labradoodles Need to Be Groomed," you can check out:
Before grooming your Labradoodle, you can learn more about grooming your companion by watching "Grooming Guide – Labradoodle" down below: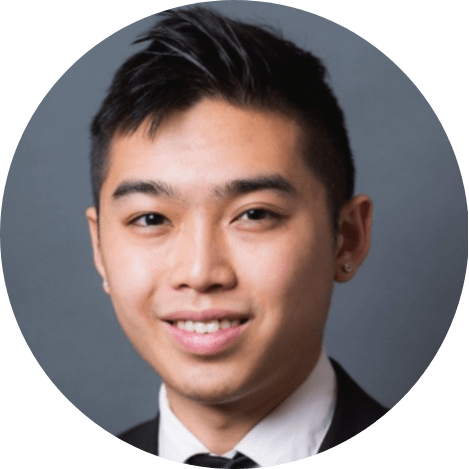 Andy is a full-time animal rescuer and owner of a toy doodle. When he's not saving dogs, Andy is one of our core writers and editors. He has been writing about dogs for over a decade. Andy joined our team because he believes that words are powerful tools that can change a dog's life for the better.
Why Trust We Love Doodles?
At We Love Doodles, we're a team of writers, veterinarians, and puppy trainers that love dogs. Our team of qualified experts researches and provides reliable information on a wide range of dog topics. Our reviews are based on customer feedback, hands-on testing, and in-depth analysis. We are fully transparent and honest to our community of dog owners and future owners.