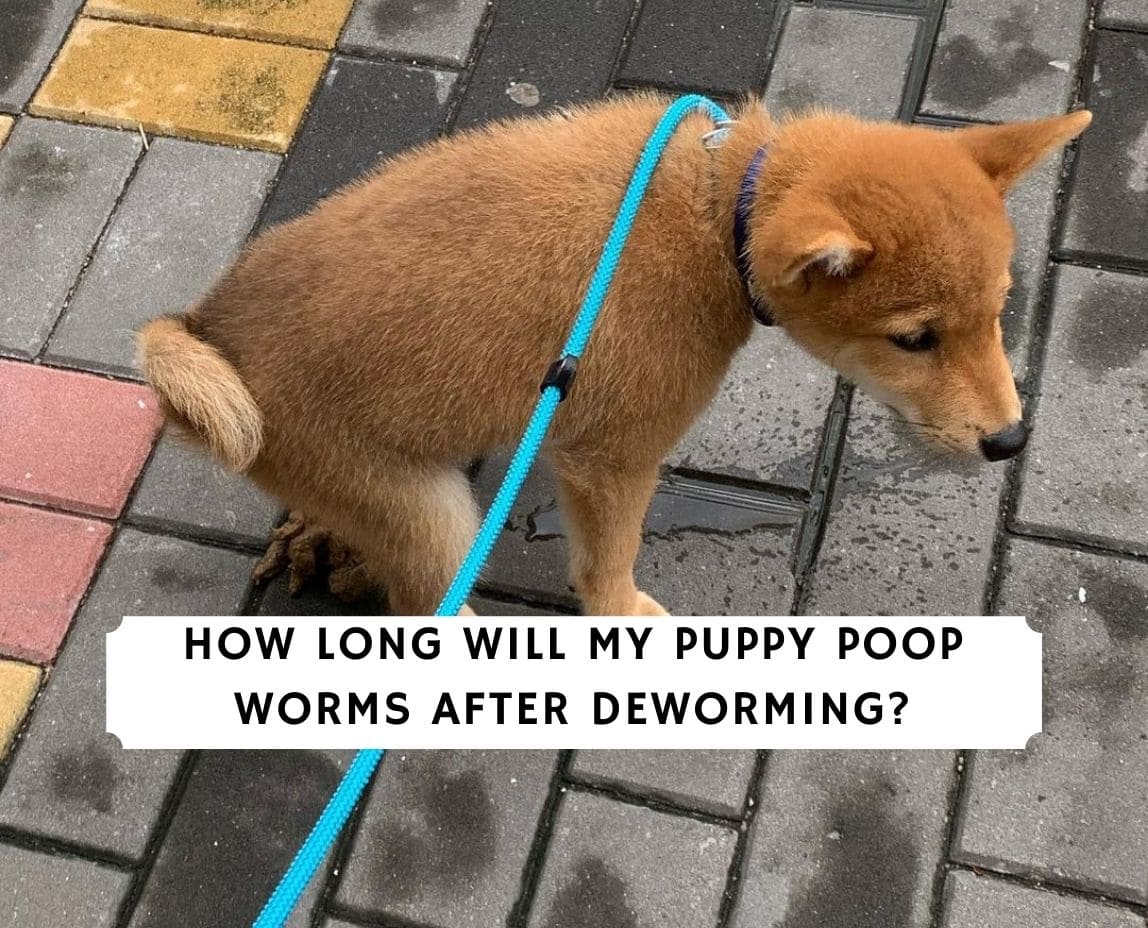 Just like humans need to go in for check-ups at the doctor's office and undergo regular procedures to ensure they stay in their best possible health, so do dogs. While things like vaccinations may be required at occasional veterinarian visits, deworming is a recommended process that helps to protect your dog's internal system. While it may not be the most pleasurable process for either you or your dog, it can protect your dog from developing some other serious health concerns and side effects from worms. Chances are, at some point in your dog's life, you'll need to deal with worms.
Whether you're just starting to research getting a puppy, already have one, or are looking for best practices in maintaining the health of your adult dog, we've got you covered. Deworming is an important part of preventative care, and it's vital that you help your puppy stay healthy and free of worms. Here we share what deworming is, how often it should be incorporated into your dog's daily schedule, and other important things to know as you monitor your dog while deworming.
We will also answer the question "How Long Will My Puppy Poop Worms After Deworming?" from a veterinarian's perspective. While there are many factors involved, worms will generally start to die off anywhere from two to fourteen hours after digesting their medication. However, your puppy can continue to poop worms for up to a few days after they take medication. This is considered normal as your dog's body needs to excrete the worms. Keep reading to find out more information!
What Are Worms in Dogs?

Among the many health issues that can harm a puppy, perhaps one of the most common ones is worms. With the dog's desire to lick anything and everything in its path, it shouldn't be much of a surprise that worms and other parasites find their way into your dog. Worms are generally spread when your puppy sniffs another dog's poop or sniffs contaminated soil.
These worms can cause some pretty negative side effects, including diarrhea, vomiting, or licking underneath their tail. If they are not treated, they can lead to more intense health concerns, particularly in the intestines. However, the exact symptoms and treatments for worms depend on the type of worm. Your veterinarian can help you confirm what type of worm or other parasite is affecting your dog's health.
There are five common types of worms that you will see in puppies: roundworms, hookworms, tapeworms, whipworms, and heartworms. Roundworms are the most common type of worm by far, and most dogs get them at one point in their life. You'll know that your puppy has worms when you pick up their poop. They are usually light in color and look like spaghetti. Deworming can help get rid of the worms in your puppy's stool.
What is De-Worming?

Once you're able to identify the worm type, it's important to start the deworming process as soon as possible. Without attention and treatment, the worm or other parasite will continue to compromise your puppy's overall health and may lead to more long-term health effects. The quicker you're able to start your dog on a deworming treatment, the quicker they will be able to recover and start feeling like their normal, healthy selves.
Deworming is that important treatment process that eliminates those worms from your dog's digestive system. To start, your veterinarian will give your dog a type of medicine that will kill off the worms that are living inside them. Before you start getting worried, this medicine is completely safe for dogs. This medicine will also typically be effective for a wide range of parasites and worms, so you can be confident that they will be taken care of. This treatment can also be done at home with oral medication such as a tablet or pill.
Deworming as Preventative Care

Even if you don't notice that your dog has worms, this deworming process of killing off the worms is a common practice in preventative care that can keep your puppy free from worms. Preventing these worms from infesting your dog can both preserve their health and yours, as some of these worms can be passed onto humans as well. It's recommended that your dog gets checked for worms at least once a year, more often if you've still got a puppy.
You can also get heartworm prevention medication that you can give to your dog once a month. This can be an easy way to care for the health of your dog. You may also be able to have your dog get an injection of a heartworm prevention drug every six months. These preventative methods can be given in the form of tablets, pills, or another form that works best for your dog. You can also hide the tablet or pill in foods like peanut butter, cheese, or other enjoyable snacks to get them to eat it.
What to Expect After Deworming a Dog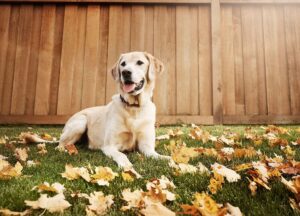 So, your dog just received deworming treatment. Now what? The medicine your puppy received kills off the worms that were living inside it. When this is the case, those dead worms need to get out somehow. Typically, it's best if your dog can be comfortably at home while it recovers from the worms.
Worms start dying off inside your dog anywhere from two to fourteen hours after ingesting the medication. Even after just a few hours of taking the medication, you may notice that the deworming medicine is starting to work for your dog. They'll need to go poop, and when they do, chances are you'll find either live or dead worms in their feces. While that may be a disgusting sight, it also means that the medication is working and that those worms are no longer living inside your puppy.
After a few days, it's not uncommon to find more worms in their feces. Again, this means that they are continuing to eliminate those parasites and move on to their healthy lives. Typically, your dog will be able to poop out the worms within about three days. However, it's also not uncommon for them to have a least a week of finding worms in their poop before they are fully clear of these annoying parasites.
Keep in mind that some dogs may experience some discomfort as they pass worms. They may have diarrhea or the need to vomit as they seek to get rid of those worms. Especially when these symptoms are present, it's important to monitor your dog's health to ensure they are well cared for and stay hydrated. Especially when they aren't feeling well, they'll need your support to help them get through. They may not have a large appetite during this process, either. However, it's important that your dog still is well-fed and is given the strength to be able to fight off these pesky worms.
Conclusion for How Long Will My Puppy Poop Worms After Deworming?
While most puppies recover a few days after taking deworming medication, it's not uncommon to continue to see dead worms in your dog's puppy for up to a week after they take medication. Worms typically latch onto the intestines of your puppy, and some will take longer to die off than others. If you continue to see living worms in your puppy's poop after a few days on the medication, you may want to follow up with your veterinarian. We always recommend that you bring a sample of their stool so the veterinarian can examine it.
Other articles you might like:
Frequently Asked Questions
How long will my puppy have diarrhea after deworming?
Diarrhea is a common side effect in deworming medication, especially for young puppies whose immune systems are still developing. Typically, within 24 to 48 hours of ingesting the deworming medication, your puppy should stop having loose stools. Depending on the medication, there are some ways that you counteract diarrhea with probiotics or foods like pumpkin. We recommend consulting with your veterinarian for ways to avoid having diarrhea after deworming.
Do puppies poop worms after deworming?
Yes, if your dog has worms, they will poop worms after taking deworming medication. Worms will start dying inside your puppy after a few hours. The way that the dead worms exit a puppy's body is through their stools. You will typically see dead worms in your puppy's stool for up to one week.
How often do you deworm a puppy?
Puppies should be dewormed frequently when they are young since mother dogs can pass on worms to their offspring. Most breeders will deworm puppies at 2, 4, and 6 weeks of age. When you pick up your puppy from a breeder, you should consider deworming them at 8 and 12 weeks of age. After 12 weeks old, veterinarians usually recommend deworming your puppy every three months.
How long after deworming a puppy are the worms gone?
After deworming a puppy, the worms will be gone within a 1-week timeframe. Worms will die after just a few hours of your puppy taking their medication. They will continue to have stools that contain worms until they are all gone.
Still curious about how long your puppy will continue to poop worms? Check out this video!

Dr. Chyrle Bonk received her veterinary degree from Oregon State University in 2010. She has been practicing in a mixed animal clinic in rural Idaho ever since at Clearwater Valley Veterinarian Clinic. When she's not busy writing, treating animals, or working on her cattle ranch, she may be found somewhere in the Idaho wilderness with her husband and kids. Dr. Chyrle Bonk is a writer for We Love Doodles and verifies that the information we post is accurate the up to date! She is also an advisor and editor.
Why Trust We Love Doodles?
At We Love Doodles, we're a team of writers, veterinarians, and puppy trainers that love dogs. Our team of qualified experts researches and provides reliable information on a wide range of dog topics. Our reviews are based on customer feedback, hands-on testing, and in-depth analysis. We are fully transparent and honest to our community of dog owners and future owners.