If you're wondering how long a Chihuahua stay in heat, this guide will cover everything you need to know to prepare. Breeding puppies can be an exciting process. While humans are used to the process of having about a nine-month timeline to prepare for a new life to enter their home, dogs tend to take much quicker to reproduce. The phrase "being in heat" is what is used to describe a dog that is in the process of being able to have puppies. Based on their differing personality and behavior that happens while a female dog is in heat, it can be pretty clear when this timeframe is. However, that may not always be the case. Especially for small dogs like Chihuahuas, it may be more challenging to navigate their different heat cycles and plan accordingly.
With the importance of the heat cycle, it's essential to know what to expect when your dog is preparing to have her litter. Tracking her heat cycle and keeping her well cared for can help you ensure she is not taken advantage of or treated negatively when the timing is not correct. Beyond just the heat season, being familiar with the entire reproductive cycle for a female dog can help you identify what your dog needs when and how to best care for them. To help you best track and navigate your female Chihuahua's heat cycle, our team at WeLoveDoodles will share what you need to know about the duration of the heat cycle as well as other things to keep in mind as you take care of your dog.
Before scrolling down this article "How Long Does a Chihuahua Stay in Heat," check out other helpful guides to help you prepare in advance: How To Care For a Chihuahua Puppy and How Many Puppies Can a Chihuahua Have?
When Does a Chihuahua Go Into Heat?
The timeline of a Chihuahua going into heat is not universal, making it more vital for you to monitor its health and behavior, mainly if you know it could be in heat. The first time a female dog can go into heat is between just six and eight months old. A unique part of being such a small breed means that Chihuahuas may start their heat cycle much earlier than other larger dog breeds. As a result, it's not all that uncommon to have a Chihuahua that begins the heat cycle when she is as young as five months. While dogs can also be after eight months, especially for Chihuahuas, it is far more likely that she will start her cycle earlier rather than later.
However, they may not get their first heat until they are a year old. If it gets to be more than 18 months and still have not had their first heat cycle, it's essential to connect with your veterinarian to determine if there is anything that should be addressed with their health. This timeframe is necessary to know as you remain dedicated to preserving and caring for the health and well-being of your dog. As a female dog in heat may act differently and be prone to different triggers that she may not usually use, knowing when she is in heat can help you provide the best care for her.
During this time, she may require or desire more attention or want to be left alone for various reasons. As her caretaker, it's essential to recognize what she needs and determine how you can best continue to care for her during her heat cycle. If you're not careful and intentional about this time, you may end up with a litter of puppies that you did not expect. Or, you could end up raising a grumpy and upset female dog that is not well cared for or supported during this cycle.
Their personality and behavior can be highly dependent on their condition as they are in the heat cycle. It's also important to note that dogs do not experience a season of menopause in which they are no longer cycling through this heating phase. They can anticipate going through this cycle for their entire life. If you notice that they have skipped a heat cycle, it's essential to connect with your veterinarian as soon as possible, as a missed heat may be an indication of a medical concern.
Learn About Puppies: When Do Puppies Start Barking and Puppy Growth Stages.
How Often Does a Chihuahua Go Into Heat?
While there can be some variability based on several factors, most female Chihuahuas go into heat about every six to nine months. Being in heat refers to the second stage of the overall cycle, called the estrus phase. This part of the cycle lasts for about just nine days. However, a dog can expect to be in heat anywhere from just three days to 21 days. While dogs most often will have two heat seasons in a year, dogs can also vary based on their specific timeline. In this phase, the female dog may accept being around other dogs and even have the equivalent version of flirting with dogs going on. It is the time in which they are fertile and release eggs that could be fertilized.
Helpful Dog Article: How Many Puppies Can a Dog Have?
Signs Your Chihuahua is in Heat Phase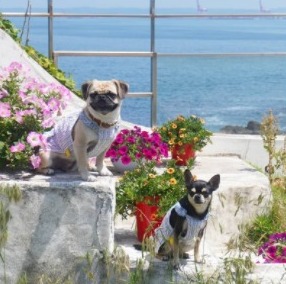 Whether you've had your dog for a while or are just considering what it means to have a Chihuahua and the effects of her reproductive cycle, it's important to identify when your Chihuahua is in heat. Each stage of the heat cycle comes with different behaviors, characteristics, and emotional states for the female. The heat cycle can be broken down into four main phases that each serve another purpose in the process. Perhaps one of the clearest indicators of your dog being in heat is the attention that she receives from male dogs. As the female releases a particular scent, a male dog can pick up on that scent and be drawn to it, even if he is a long way away.
This is an important thing to note in that during this season if you don't want a litter of puppies, be sure to keep them far away from other dogs that may try to get with them. They may want to, but it may not be the best situation for them or you in the end. Other signs that can indicate they are in their heat cycle are increased desire to be outside. They may also want to move her tail to the side and be interested in mating. There are also apparent physical symptoms that can make it clear that they are in their heat season.
Related Dog Article: Can a Dog Get Pregnant When Not in Heat?
How To Care For Your Dog When It's Dealing With Heat
Being there to support and care for your female Chihuahua while she is in heat is an important part of being a responsible dog owner. Especially as you get to know her cycle, you can help identify your dog's needs at each stage of the process. Depending on the stage she is in, you may need to keep her inside and away from other dogs during this time. As male dogs may be very attracted to her, it's important to keep her protected and unbothered by other dogs. Your dog may also be more inclined to roam around or explore different areas when she otherwise may stay close. This can be another important reason to keep her at home or always on a leash should you choose to go out.
If you do not want to deal with these regular cycles of your dog being in heat, you can choose to have your female dog spayed. This is a process in which the reproductive organs are removed. If you are not planning on breeding your dog, spaying can bring about many benefits, both in her physical health and behavioral tendencies. This can be an important consideration as you raise your dog to be happy and healthy. Spaying your dog is also the only option you have in preventing them from becoming in the heat cycle. If this is something you would consider for your female Chihuahua, be sure to connect with your veterinarian first to ensure a proper time that is most beneficial for her health.
Helpful Dog Articles: What To Expect After Neutering Your Dog and Everything You Need To Know About Dog Nipples.
Conclusion For "How Long Does a Chihuahua Stay in Heat"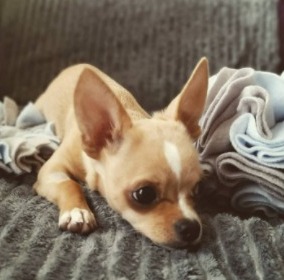 Like all other dogs, Chihuahuas engage in a heat cycle that allows them the opportunity to reproduce. Whether the breeding is natural or through insemination, this is the process that leads to more litter and other puppies. While a Chihuahua's heat cycle does not have a long duration, it can bring some frustrating things to deal with throughout the year. Therefore, if you're not considering breeding your dog, it can be beneficial to have your dog spayed.
This medical procedure removes the female dog's reproductive organs and can help alleviate many of both behavior and physical side effects that come with the female's heat cycle. In either case, your female dog deserves love and attention throughout the year, not just if they are in heat. Please pay attention to your dog and their habits and tendencies to provide the best care that you can for them, whether they are in heat or not. With this intentional focus, you can help them stay happy and healthy whatever the season.
For more Chihuahua questions, you can check out:
To learn more about this subject, watch "Understanding Your Chihuahua's Heat" from Sweetie Pie Pets down below: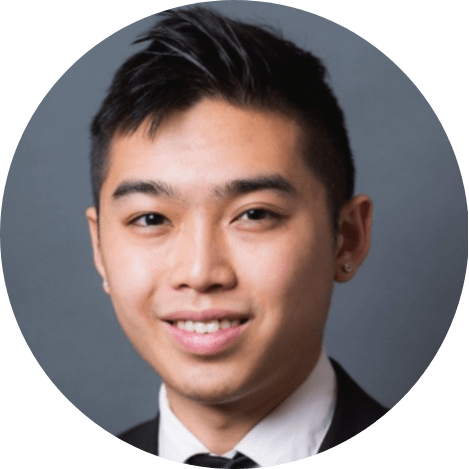 Andy is a full-time animal rescuer and owner of a toy doodle. When he's not saving dogs, Andy is one of our core writers and editors. He has been writing about dogs for over a decade. Andy joined our team because he believes that words are powerful tools that can change a dog's life for the better.
Why Trust We Love Doodles?
At We Love Doodles, we're a team of writers, veterinarians, and puppy trainers that love dogs. Our team of qualified experts researches and provides reliable information on a wide range of dog topics. Our reviews are based on customer feedback, hands-on testing, and in-depth analysis. We are fully transparent and honest to our community of dog owners and future owners.