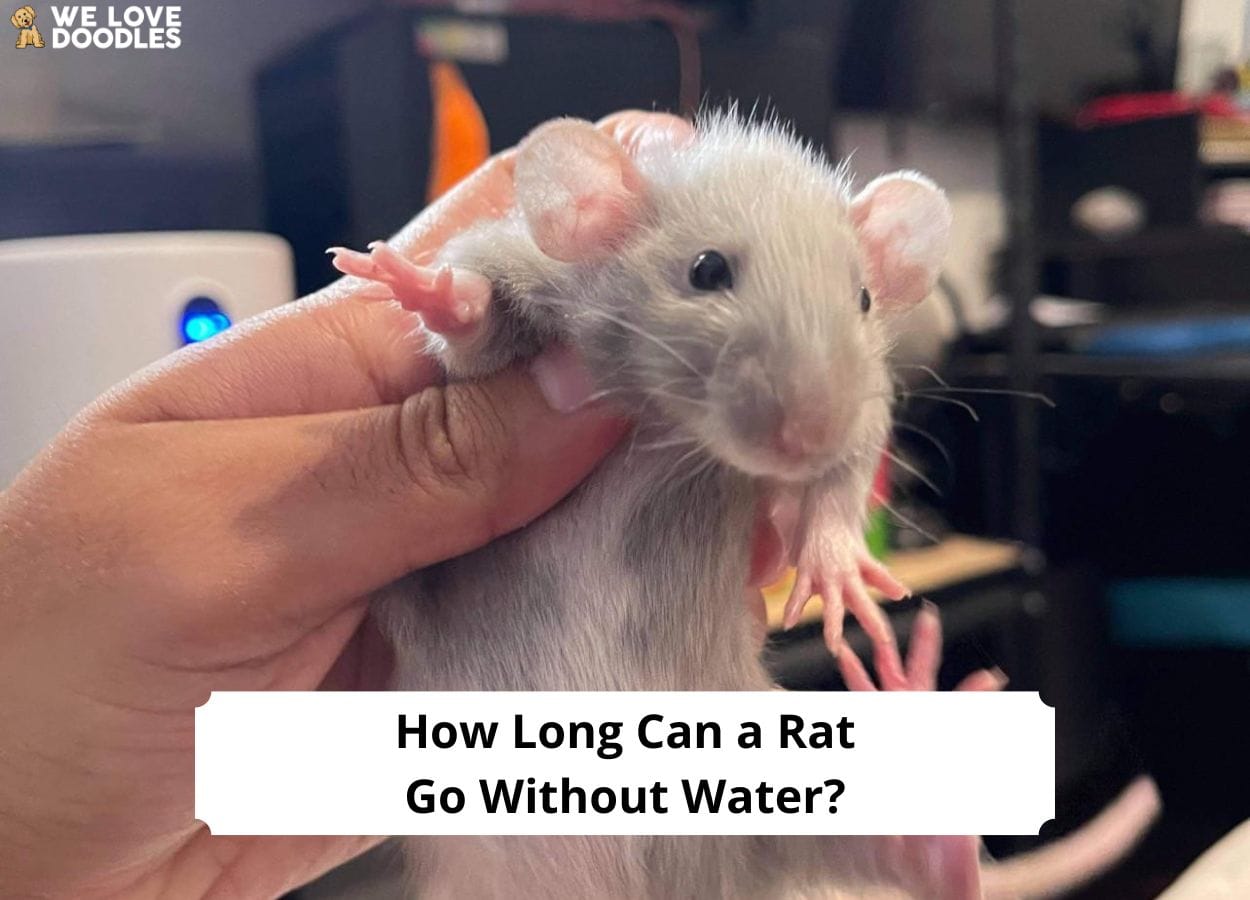 Rats' lives can be significantly prolonged if they have regular access to clean water. But how long can a rat go without water?
Rats may survive for up to two weeks without water, according to research. When provided with food, rats may go up to one month without drinking. They can live without major access to drinking water for an exceptionally long period, but they can only go four days without eating before they starve.
Read the article to find out more about what rats need in terms of water.
Before you read a more in-depth answer to this question, "How Long Can a Rat Go Without Water," check out: Can Rats Eat Dog Food? What Should You Know! (2023) and Top 10 Dog Breeds That Look Like Rats – With Pictures! (2023).
How Often Do Rats Need Water?
Rats eat around 30g of food each day and like to establish their burrows close to a food source. For a rat to survive, water is equally as important as food. An average rat needs five to 10mL of water per 100g of body mass daily.
This would be equivalent to around 30mL or one ounce of liquid for a normal rat every day, with variations based on the demands of the specific animal, the environment, and the kind of food being provided — dry feed, for instance, requires extra water.
Since they are extremely cautious, they will only go out into a very small area near their nest to seek food until they have had time to get acquainted.
How Do Rats Survive Without Water?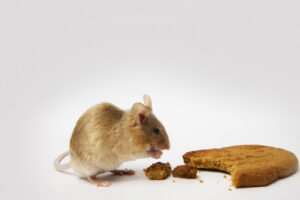 Water is necessary for all living creatures to remain hydrated. Water consumption helps with digestion, body temperature regulation, and toxin removal. Rats require water to survive, just like people do.
While some rats may constantly drink small amounts of water, others will only periodically visit their water source for a huge drink. As long as there is water, they will take the amount they require.
A rat may go for a long time without separately drinking water since their food contains sufficient moisture. They must eat frequently because of their quick metabolism. Even foods that are simply too dry for people to consume include water, which is enough to keep rats alive.
How Long Can a Rat Go Without Water?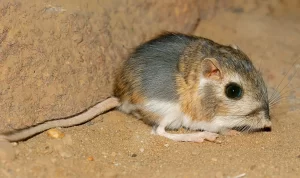 It's challenging to estimate a rat's life expectancy because it differs slightly from location to location and from species to species. The black rat barely lives for around a year on average, compared to the brown rat's two years. Another important consideration is the living circumstances.
Rats get enough water from their diet to go for a long time without having a drink. The moisture in meals helps them stay hydrated. These species' fast metabolisms necessitate regular feedings.
The majority of rats can survive for no more than two to four days without food, but they can survive for far longer periods without drinking water since they usually acquire all the water they need from the food they consume.
Do Rats Get Dehydrated?
Yes, rats often become dehydrated if they do not have access to water. This happens fast. Due to fluid loss from their watery stools, rats with diarrhea risk dehydration.
A complex condition, diarrhea is brought on by several circumstances. Diarrhea is correlated with overcrowding, subpar sanitation, dietary inadequacies, fluctuating temperatures, extremely high or extremely low humidity, and insufficient ventilation.
Due to their larger skin surface area and rapid breathing rate, rats with respiratory illnesses may also get dehydrated. Rats dissipate more body heat per unit of body mass than bigger animals, which causes them to get dehydrated more rapidly.
How Can You Tell If a Rat Is Dehydrated?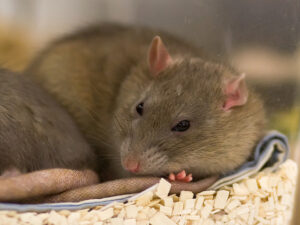 Dehydrated rats seem slimmer than usual. The eyes and coat may seem lackluster. As a conventional test for dehydration, one can gently squeeze the skin between the finger and the thumb.
A typical rat's skin soon straightens and returns to its former shape after being freed. The skin of a dehydrated rat will eventually flatten a noticeable groove, and it could stay like this for a short while.
The likelihood of a thirsty rat being less active than normal, drowsy, and dejected is high. He could be slouching and not moving much. He might not be interested in eating or drinking water. Giving dehydrated rats a controlled quantity of water to consume should be the first step in treating them.
How Do You Maintain Hydration in a Sick Rat?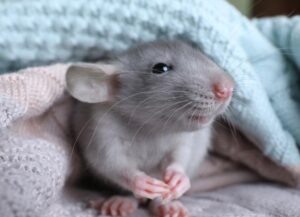 Rats tend to be social and somewhat overweight, but dehydration can change these traits. A dehydrated rat requires prompt at-home care in addition to a checkup from the vet.
Severe dehydration calls for immediate veterinarian attention. To encourage the sick rat to drink, water must be given to it by a medicine dropper or oral syringe after being flavored with some sugar.
Add a little salt and two pinches of sugar to 3/4 cup of warm water. Mix to dissolve. A rat will get more dehydrated if you use too much salt or sugar. Every 10 minutes for an hour, give one to two droppers.
If the rat doesn't appear to wake up and begin eating and drinking by himself once you've tried to hydrate him, call a veterinarian.
How Rats Consume Water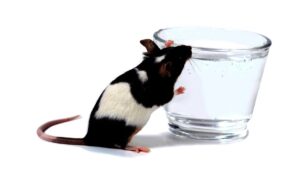 Rats require water to thrive, and they can consume it either directly or indirectly.
Direct Water
Rats have access to naturally occurring water sources, such as rivers, creeks, ponds, and other bodies of water. Rats can obtain their water in a house from the ones left in basins, water in drains, moisture surrounding pipes inside walls, or typically from neglected sources like pet water bowls.
Indirect Water
It's true that rats may go up to a month without directly ingesting any water. They hydrate themselves by removing water from the meals they consume.
How to Provide Water for Your Pet Rats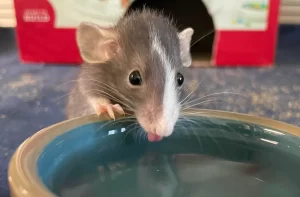 You may give your pet rat water in one of two ways. You might use water dishes or bottles.
Water Bottles
With rats and the majority of rodent pets, water bottles are helpful. These bottles attach to the pet cage's wall and, if necessary, can carry enough water to last many days.
To ensure your rats have access to clean water, you should replace the water regularly. Always keep an eye on your pet as you introduce the bottle to ensure that they can use it with ease.
A ball bearing that locks in the water may often be found near the bottle's base. The water flows out for your rat to sip as the ball bear rotates when they lick it.
There won't be any issues if you keep the water bottle tidy and fill it with clean water. Water bottles are great drinking vessels for rats, and they also keep their cages neat.
Water Dishes
Another choice for giving your pet rat water is a water dish. The benefits of utilizing a water dish include accessibility and the ability for multiple pet rats to drink from it simultaneously.
Nevertheless, the drawback of a water bowl is that, unless you purchase a sturdy dish, your dogs could sometimes tip it over and make a mess.
There are so many water bowls made of thin plastic. These dishes should be avoided since eventually, your pets will start gnawing through them. Choose a metal or ceramic bowl instead.
Additionally, there is the problem of bedding that accidentally falls into the water. Since you will need to change the water nearly every day anyway, this is not a major issue.
How Come My Rat Is Drinking So Much Water?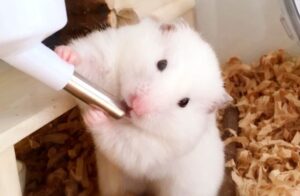 Rats will occasionally drink during the day, depending on their nutrition. A normal, healthy rat ought to be able to acquire water as needed, so long as it is continually accessible.
The only real reason to be worried is if you observe your pet rat drinking a lot of water; this might be an effect of the day's extreme heat.
An active rat may drink lots of water since his body generally requires more water, or a dusty atmosphere may irritate the rat's skin, prompting it to drink a lot to flush toxins from its system.
A significant medical condition like renal disease may be another cause of excessive drinking.
Frequently Asked Questions
Can a rat live without drinking water?
Rats can live up to one month with regular access to food and no additional water.
Do rats need water every day?
An average pet rat may drink as much as 1oz of water per day.
What is the life expectancy of a pet rat?
Most pet rats live for two to four years.
Conclusion for "How Long Can a Rat Go Without Water"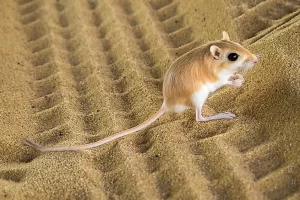 Rats may go up to a month without water when they have access to food. Even while they can live for extremely long stretches without having any actual access to water, they can only survive for four days with no food. Just like a rat requires food to thrive, so does a rat need water.
Rats who drink water have superior gastrointestinal function, better regulation of body temperature, and better toxicity removal.
For more articles similar to "How Long Can a Rat Go Without Water," check out:
Learn more by watching "How Long Can Mice Go Without Food and Water?" down below:
Garrett loves animals and is a huge advocate for all Doodle dog breeds. He owns his own Goldendoodle named Kona. In addition, he volunteers at the Humane Society of Silicon Valley, where he fosters dogs and helps animals. Garrett enjoys writing about Doodles and believes that dogs can teach humans more about how to live than humans can teach a dog.
Why Trust We Love Doodles?
At We Love Doodles, we're a team of writers, veterinarians, and puppy trainers that love dogs. Our team of qualified experts researches and provides reliable information on a wide range of dog topics. Our reviews are based on customer feedback, hands-on testing, and in-depth analysis. We are fully transparent and honest to our community of dog owners and future owners.