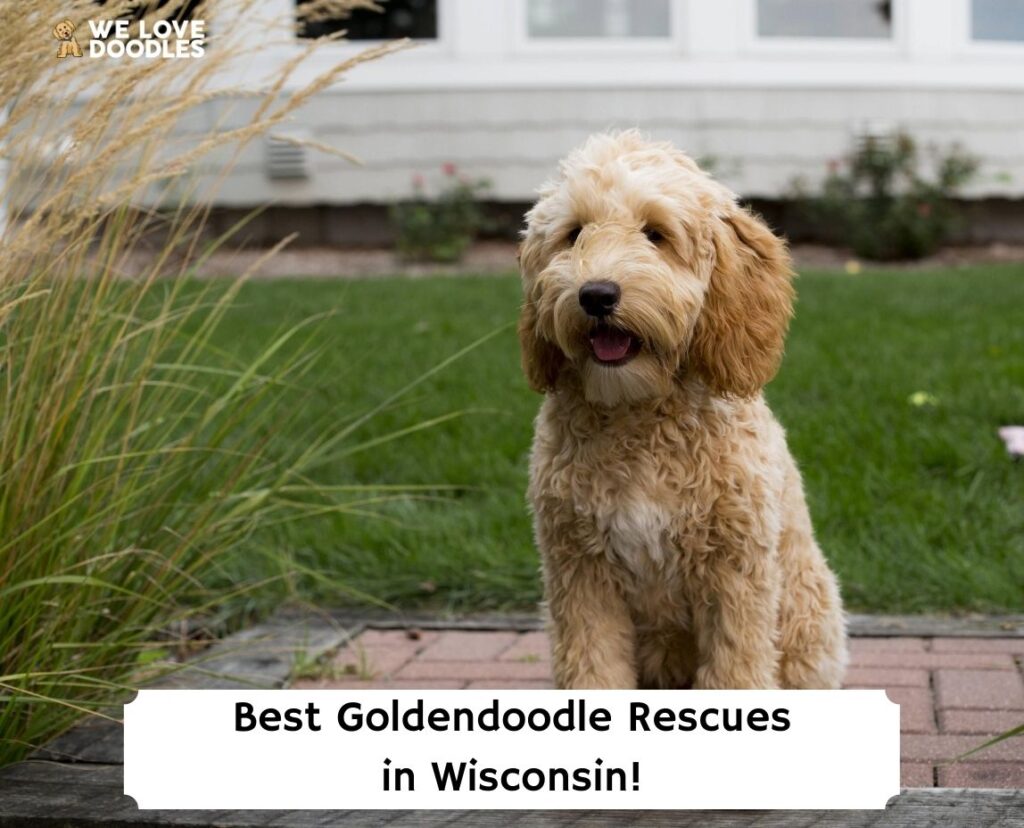 Goldendoodles are such great dogs and they truly do make the perfect family pet. These designer dogs are a cross between Golden Retrievers and Standard Poodles, and they inherited the best qualities from both parents. Goldendoodles are known for being intelligent, affectionate, outgoing, and very low-shedding, and they are even some of the most hypoallergenic dogs you can own.
Goldendoodles are pretty easygoing and make great dogs for all pet owners, regardless of experience level. Keep in mind, however, that doodle mixes tend to be pretty high energy and need a lot of space to play and run as well as a lot of time to socialize with their owner. This is a great breed for someone with a lot of time to spend bonding with their pup.
If you're a Goldendoodle lover and are passionate about adding one to your family, you have more options than just buying a puppy from a breeder. Contrary to popular belief, it's totally possible to adopt a Goldendoodle from a rescue in Wisconsin, and there are even tons of breed-specific rescues that are exclusively dedicated to rescuing and rehoming Goldendoodles (and other breeds).
Although many people who know about breed-specific Goldendoodle rescues in Wisconsin tend to think that they are full of rejected dogs that breeders couldn't sell, this is a common misconception. These rescues are actually full of dogs who either ended up in the shelter system or were seized from puppy mills that were breeding and abusing them just to make a quick buck.
Breed-specific rescues are committed to giving loving homes to dogs that are at risk of being abused or sold for a profit, simply because they happen to be a breed that costs a lot of money.
If you're in Wisconsin or the surrounding area check out this list of the best Goldendoodle rescues. We looked into the very best and compiled this list so you can find your new doodle as soon as possible.
Other articles you would like: Best Mini Goldendoodle Rescues in the U.S and Labradoodle Rescues.
1. Wisconsin Adopt a Golden Retriever

Wisconsin Adopt a Golden Retriever— also referred to as WAAGR— is passionate about rescuing and rehoming Golden Retrievers and Golden Retriever mixes in the Wisconsin area. This rescue is entirely volunteer and member operated and they've been helping rescue Goldens in the Wisconsin and Illinois area since 2004. After a year of operation, they were granted official non-profit status.
No one who works at WAAGR is paid, which is pretty remarkable! All of them are simply passionate about helping these beloved dogs find a fresh start and a loving forever home.
Although they are located in Wisconsin, this rescue pulls dogs from shelters and awful situations all over the world, with some even coming from as far away as China.
This rescue is always looking for volunteers to help them achieve their mission, so be sure to look into volunteering if you're interested.
Goldendoodle Rescue Information:
2. Wisconsin Humane Society Dog Rescue

Wisconsin Humane Society Dog Rescue is a non-profit organization dedicated to helping dogs find their forever homes and escape euthanasia at high-kill shelters, abuse, neglect, and other awful circumstances. Every year the Wisconsin Humane Society saves over 40,000 animals, which is a truly monumental feat.
In addition to offering rescue and rehoming services to all sorts of animals, this organization is dedicated to providing low-cost spay and neuter surgeries to pet owners in the community, as well as youth programs, community outreach, dog training, wildlife rehabilitation, a foster program, and a pet food bank.
At the core of their mission are values like compassion, kindness, and respect. They strive to embody these values in every interaction with humans and animals alike, and always take a positive approach to every situation.
Although this rescue isn't doodle specific, they do frequently have doodle breeds available for adoption and they are one of the larger dog rescues in the state.
Goldendoodle Rescue Information:
Check out for more: Bernedoodle Rescues in the United States.
3. Lucky Seven Dog Rescue

This dedicated rescue organization works tirelessly to find loving homes for dogs that have had tough lives and endured awful circumstances. They began in 2005 as a group of three college friends intent on rescuing a single litter of seven puppies, and they have grown exponentially since then.
From the very beginning, their efforts to save dogs have come from a place of compassion, empathy, and love for all creatures, and that still holds true to this day.
All incoming dogs to Lucky Seven are given a comprehensive medical evaluation and are treated with the appropriate medical and behavioral approaches for that dog's specific situation. This rescue functions on a foster to adoption model, meaning that all of the adoptable dogs are placed in foster homes.
This method is one of our favorites because it helps the dog get used to living in a home setting and helps expose them to audio, visual, and situational stimuli that they are likely to encounter in their forever home. Additionally, this one-on-one approach helps the dogs receive individual love and attention that they've been deprived of for so long.
On top of all of that, it's very helpful to adopt from a foster because they've spent a lot of quality time with the dog in question and know all about their quirks, habits, preferences, and triggers. This is invaluable knowledge that can make a huge difference when you're introducing your new dog to your home.
Lucky Seven is not a doodle-specific rescue, but they frequently have doodles available for adoption, so just be sure to keep an eye on their list of adoptable dogs.
Goldendoodle Rescue Information:
Get Ready For Your Doodle Adoption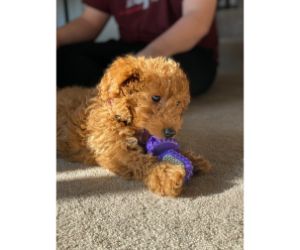 A lot of people dream of owning pets for their whole lives, and the second they have a bit of money and some independence they decide the time is right to bring home a new dog. While dogs are truly amazing companions and can enrich your life, they are also living creatures that fully depend on their owners for all of their needs.
Dogs are a lot of work, and the responsibility of owning one is not something that should be taken lightly.
Before committing to adopting a dog, make sure you have the time and financial stability to truly give a dog the love and care it deserves. Dogs need a lot of stimulation, socialization, and expensive food and accessories. They deserve to be treated like living beings and not accessories that entertain you when you're bored.
The cost of their supplies can also really add up over time. You should expect to pay several hundred dollars a month on food and treats, routine monthly medication like heart worm and flea and tick medicine, and vet checkups every few months.
If you believe you're ready for a dog— awesome, it's time to puppy proof your home! Dogs are a lot like human babies and will interact with the world by tasting and smelling everything, even if it could harm them. Therefore, as their owner, it's your responsibility to make sure all toxic and harmful substances are locked up and well out of reach of your dog.
This includes everything from cleaning supplies, medications, and human foods. Be sure to do some research on what types of human foods are poisonous for dogs as well. It's common knowledge that avocados and chocolates are poisonous for most animals, but the list is far longer than you'd think.
You should also take some time to make sure there aren't any exposed power cords for your puppy to chew on, and you should protect your valuable (and most chewable) items by placing them out of reach of your new pup.
If you're a new pet owner we recommend chatting with a dog-owner friend who is at a similar stage in life socially and financially. That way you will have the chance to ask them a ton of questions about their experience adopting a dog.
It's important to get a sense for what you should expect to pay each month on pet supplies, how much time they devote to their dog, what they wish they knew before adopting, and any tips or tricks they may have to make the transition easier.
One of the reasons that these types of conversations are so good is that your friend will know more about you specifically than any article or internet forum, and will be able to apply their knowledge and experience to your situation and personality, ultimately giving you the best possible advice.
Conclusion For Best Goldendoodle Rescues in Wisconsin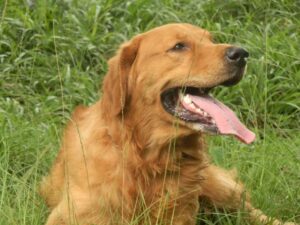 Goldendoodles are some of the most highly sought-after dogs— and for good reason. These low-shedding, affectionate, and intelligent pups are great for any pet owner and they make great family pets. When it comes to adopting your own Goldendoodle in Wisconsin or the surrounding area, the rescues on this list make a great starting point.
You will also like: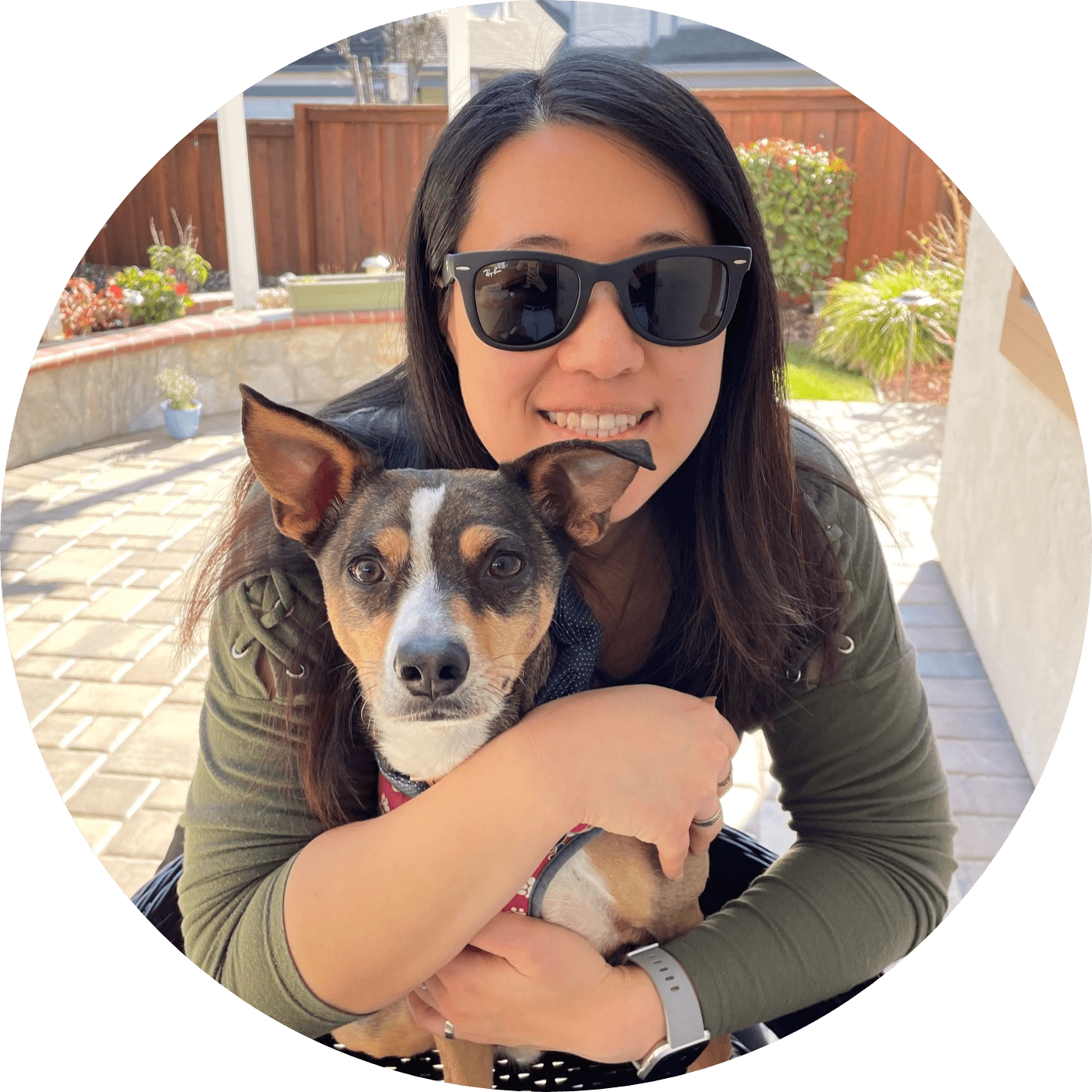 Dr. Sabrina Kong graduated from the Royal Veterinary College in England in 2016 and has been working at a small animal clinic in Northern California since then. She grew up in the Bay Area and got her bachelor's degree from Cal Poly San Luis Obispo. She also became a Certified Canine Rehabilitation Practitioner through a program at the University of Tennessee.
When she isn't in the clinic taking care of her four-legged patients, she enjoys traveling and trying new foods with her friends and her three-legged dog, Apollo. She adopted Apollo from her clinic when he was a puppy with numerous health issues. Dr. Kong truly cares about taking care of animals.