French Bulldogs, also known as Frenchies, are a popular and beloved breed known for their affectionate and playful personalities. If you are considering adding a French Bulldog to your family, one option is to consider browsing for puppies from breeders in Alabama.
In this article, we will explore the process of buying from French Bulldog breeders in Alabama, including what to look for in a reputable breeder, what to expect when bringing a new puppy home, and the costs associated with owning a Frenchie.
Before scrolling down this list of breeders with French Bulldog puppies in Alabama, check out: 5 Best Dog Breeders in Alabama! (2023) and 5 Best Pug Breeders in Alabama! (2023).
1. Goree-Pope Olde English Bulldogges and French Bulldogs
Goree-Pope Olde English Bulldogges and French Bulldogs is a breeder in Alabama that specializes in these two breeds. They are a small, family-owned kennel dedicated to breeding healthy and happy dogs that meet the breed standard.
The breeder focuses on dogs with good temperament, structure, and health, working closely with veterinarians to ensure that their breeding dogs are free of genetic health issues and that their puppies are raised in a clean environment. They also provide a health guarantee for their puppies and are always available to answer any questions or concerns their buyers may have.
The breeder is a member of the Olde English Bulldogge Association of America (OEBAA) and the French Bulldog Club of America (FBCA). They also participate in confirmation shows and performance events to maintain the quality of their breeding program.
Goree-Pope Olde English Bulldogges and French Bulldogs Details:
Location: 23 AL-143, Marbury, AL 36051
Phone Number: 205-479-9544
2. Coastal French Bulldogs
Coastal French Bulldogs have been breeding for seven years and are dedicated to producing puppies with sound temperaments, proper structure, and good health. All their puppies come with a three-year genetic health guarantee, and they are happy to provide a copy upon request.
Their breeding process employs the Puppy Culture method, which is an effective tool for raising well-adjusted puppies. Puppies are well-socialized with children, sounds, and obstacles to ensure they are happy and healthy when they go to their new families.
They understand the importance of support for new puppy owners, so that's why they offer lifetime breeder support to every family who purchases one of their puppies. They are always available to answer questions and provide guidance, no matter the puppy's age.
Coastal French Bulldogs Details:
3. Blue Grit Kennel
At Blue Grit Kennel, the Brazelton family — Andy, Sherry, and Chase — have over 25 years of experience breeding French Bulldogs in a family-friendly environment. The cost of their Frenchies is reasonable and based on the puppies' bloodlines.
They take great pride in their dogs' bloodlines and are dedicated to their puppies' well-being. For instance, all of their puppies come with American Kennel Club registration and a health certificate and have been fully vaccinated. The owners also offer delivery services with the assistance of a "puppy nanny" at an additional cost if needed. The kennel has received positive reviews on its Facebook page.
The French Bulldogs from Blue Grit Kennel are priced at an average cost ranging from $3800 to $4,000. Overall, the owners work hard every day to properly care for their French Bulldogs.
They prioritize the well-being of their dogs and do everything in their power to ensure they are stable and well-rounded companions. Raising these dogs takes a significant amount of time and resources, and they operate a kennel that incurs monthly utility bills higher than their own 4,000 sq. ft. home.
They are passionate about the breed and believe that the quality and level of care they provide justifies their fair pricing. Discounts are not available as they believe in the value of their dogs and the hard work that goes into raising them.
Blue Grit Kennel Details:
4. Alabama Frenchies
Alabama Frenchies is a small home-based breeder in Birmingham, Alabama. They take great pride in breeding healthy and high-quality French Bulldogs for families to cherish. Their Frenchie puppies come with a one-year health guarantee, AKC registration, and all necessary vaccinations. They are always available to answer any questions about their French Bulldogs.
They allow home visits on an appointment-only basis after an application has been submitted. No home visits will be permitted until the puppies are four to five weeks of age.
They require that a time be scheduled for visits and that visitors arrive at the scheduled time. They have to set guidelines because it is only fair to the next person who may meet the puppies after you.
For the well-being of the adults and puppies, no one is allowed inside the indoor kennels where their dogs sleep and eat. They are happy to let you see them from the outside or bring them out for you to see.
Alabama Frenchies Details:
How to Choose a French Bulldog Breeder in Alabama
When choosing a French Bulldog breeder in Alabama, it is essential to research reputable breeders. Follow these tips to narrow down your search:
Look for a breeder member of a reputable French Bulldog breed club or organization, such as the French Bulldog Club of America.
Visit the breeder's facilities and ask to see the puppies' parents and any other adult dogs they have on-site. Ensure the facilities are clean and well-maintained and that the dogs appear healthy and well-cared for.
Ask the breeder about their breeding program and the health testing they do on their dogs. Reputable breeders will have their dogs tested for genetic health issues and will be able to provide documentation of the results.
Ask the breeder about their guarantee and return policy in case of any health issues with the puppy.
Look for a breeder willing to answer all your questions and provide you with information about the breed, including feeding, training, and socialization. A responsible breeder will be happy to provide you with this information.
Look for reviews and testimonials from previous customers.
Be aware of red flags such as a breeder who is unwilling to let you see the facilities or meet the parents, who have puppies available at all times, or who seems more interested in making a sale than finding the right home for their puppies.
It's always a good idea to visit the breeder more than once and ask for references from previous buyers. A responsible breeder will be more than happy to provide this information and help you make the best decision for you and your family.
Where Do You Find a French Bulldog Breeder?
There are a few ways to find a French Bulldog breeder:
Referrals from veterinarians or other pet professionals can be an excellent place to start.
Contacting the French Bulldog Club of America or a similar breed-specific organization can provide you with a list of reputable breeders in your area.
Online directories such as AKC Marketplace can be a good resource for finding French Bulldog breeders.
Searching online for "French Bulldog breeder" + your location can also yield a list of breeders in your area.
Platforms like Facebook and Instagram can also be a great way to find French Bulldog breeders, as many will have an active presence there.
Remember that it is essential to research and choose a reputable breeder. Be sure to visit the breeder's facilities, meet the puppies' parents, and ask about their breeding program and health testing. A responsible breeder will be happy to answer all your questions and provide information about the breed.
Frequently Asked Questions
Are French Bulldogs good pets?
French Bulldogs are known for their playful and friendly personalities, making them popular companion dogs.
How big do Frenchies get?
French Bulldogs typically weigh between 16 to 28 pounds and stand 11 to 13 inches tall.
What are the downsides of a French Bulldog?
French Bulldogs can also be prone to specific health issues, such as hip dysplasia, and require regular veterinary check-ups. As brachycephalic breeds, they have a short snout, making them more prone to respiratory issues.

They are also known to have a relatively high price tag because of the breeding process.
Conclusion for "Best French Bulldog Breeders in Alabama"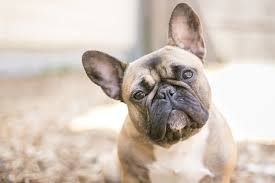 It sounds like you've decided to purchase a French Bulldog from a breeder in Alabama! Congratulations!
When looking for a breeder, it's essential to research and ensures that the breeder is reputable and has a good reputation. It's also necessary to ensure that the puppy you are buying is up to date with vaccinations and has been checked for any potential health issues.
Good luck with your new furry friend.
For more guides similar to this list of French Bulldog breeders in Alabama, check out:
Before you bring home a French Bulldog puppy, learn more by watching "French Bulldog: The Pros and Cons of Owning One" down below:
Garrett loves animals and is a huge advocate for all Doodle dog breeds. He owns his own Goldendoodle named Kona. In addition, he volunteers at the Humane Society of Silicon Valley, where he fosters dogs and helps animals. Garrett enjoys writing about Doodles and believes that dogs can teach humans more about how to live than humans can teach a dog.
Why Trust We Love Doodles?
At We Love Doodles, we're a team of writers, veterinarians, and puppy trainers that love dogs. Our team of qualified experts researches and provides reliable information on a wide range of dog topics. Our reviews are based on customer feedback, hands-on testing, and in-depth analysis. We are fully transparent and honest to our community of dog owners and future owners.