If your female puppy is humping and you're unsure why here's what you need to know. If you are reading this article, you have likely just brought home a new puppy. First off, congratulations. Your life will now revolve around ensuring this cute little girl is safe, happy, and healthy. Being a puppy parent can be similar to being a human parent.
For example, you are caring for creatures who cannot care for themselves, watching them grow, and raising them to be well-behaved canine citizens. Along the way, you will ultimately encounter a few highs and lows of puppy ownership, as everyone does. A high might be cuddling next to them when they sleep or teaching them to sit.
A low might be your puppy getting sick or ruining your new pair of shoes with their sharp little teeth. Nevertheless, this is a wonderful experience you are about to embark on. Like all new puppy parents, you may have many questions about what behavior is a normal occurrence and what to be concerned about.
Specifically, you might be wondering why your female puppy is humping. You may have thought this behavior was reserved for male dogs and might be thoroughly confused. There are a few reasons why your female puppy may be humping. We are going to explain those in this article.
Before you scroll down to a more in-depth answer to this guide, "Why is My Female Puppy Humping," you can check out these other dog-related questions answered by our team at We Love Doodles: Why is My Female Dog's Private Area Swollen and Are There Sexual Toys For Dogs Humping?
Reasons Why Your Female Puppy is Humping
So you want to know why your female puppy is humping. There could be a few reasons for this behavior. Science has observed that female dogs exhibit humping behavior during play, times of stress, when they're excited, out of boredom, for attention, and out of frustration. This behavior varies with the context in which it is performed. We will give you a few cues to figure out what that context is, which can lead to a solution or way to curb that behavior.
Excitement: Excitement can be one of the most common reasons your puppy is humping. Picture them in situations such as a visit to the dog park, having visitors over, playtime with another dog, etc. This situation could lead to a response that causes overexcitement or overstimulation within their brains. It may lead to an outward expression of jumping around or humping (other dogs, humans, or just by themselves), regardless of the dog's gender.
Stress: Dogs can show a wide range of behaviors when it comes to being stressed out. Some of these include licking, hiding, moping, and even humping. A few situations that might stress your dog out are long training sessions, being in a place they have never visited, unwelcome strangers, meeting a new dog, etc. Mounting or humping may be your dog's way of calming its nerves. You may have noticed that some situations that stress your dog also overlap with those that excite your puppy. The best way to discern whether your dog is stressed or excited is by observing their body language and facial expressions. If they seem scared, hesitant, or nervous – they are stressed. On the other hand, if they are smiling, inviting, and brave, they are most likely excited.
Boredom – Just like a child, your dog will often get bored in a situation where they are not stimulated. Your dog will often find ways to keep themselves occupied. Sometimes this might look like behaviors that are not desirable – such as chewing furniture or shoes, barking, or humping. If you notice that your dog only humps when not actively stimulated, this is probably the direct cause of your dog's humping tendencies. In our opinion, this is one of the easiest situations to curb your dog's humping, but we'll get into that later.
Attention: This reason is similar to boredom. Your dog may become bored and want your or another dog's attention. She may use humping to get that attention – whether you are telling her to stop or another dog getting mad at her for doing this act – both are the attention she is looking for. This is a manipulation tactic and very common among dogs. As you will learn throughout your puppy's life, dogs require a lot of attention and perform many acts to get it. As we mentioned with boredom, we'll show you a few ways to give your puppy the proper attention to avoid this behavior as we continue learning in this article.
Frustration: Just like frustration in humans, within our rage, we might be tempted to fulfill actions that we normally wouldn't or consider not to be the best representation of ourselves. This might include saying things we don't mean, punching walls, rolling our eyes, or anything you can imagine. This principle can be applied to dogs. If your dog is frustrated, she may use humping to calm herself down, similar to her being stressed. This is completely normal and quite common for dogs.
More Dog-Related Guides: Why Does My Dog Lick My Legs All The Time and Why Does My Dog Push His Food With His Nose?
Ways to Prevent Your Dog From Humping or Mounting
Now that we have covered a few reasons and situations why your puppy may be humping, we can move on to ways to curb or prevent this behavior. It is important to learn these techniques if your puppy is persistently and excessively performing this act, as we understand it can be embarrassing, frustrating, and in some cases, may lead to an altercation between her and another dog that does not appreciate being humped and may ultimately snap at your new baby, leading her to become hurt.
As pet parents, we want to prevent impolite canine behavior, thus preventing unwanted situations. As we mentioned, we must first address and identify why our dog is performing this act to curb this behavior effectively. Hopefully, at this point, you have visualized the cues that lead you to the specific reason your dog is humping or mounting.
Distraction: A dog being distracted is one of the best tactics to curb your dog's humping behavior. When you notice they are starting to mount, distract them with a toy, a game of fetch, or something else they enjoy. This will take them out of the mental state of wanting to hump and redirect their focus to whatever you are offering. Once they have redirected their attention, reward them with a treat.
Mental Stimulation: This tactic is similar to distraction but may involve a longer stimulation time. This will work especially well if your dog is bored or looking for attention. Consider investing in a mental stimulation toy that requires your dog to use its problem-solving skills to access kibble or treats. Or perhaps a bone that keeps them occupied for some time. This will wear your puppy out, leaving them too tired to hump out of boredom.
Reset: Dog owners can try to reset their brains by asking them to "sit," "lay down," or another command they know in these situations. This reset will allow them to calm down if they are overstimulated or stressed. Just like the distraction tactic, you should reward good behavior and offer them one of their favorite treats when they perform the sit. As time continues and you continue this "reset" method, your dog may automatically assume this sit or lay position when they get excited or stressed because they know they will be rewarded for this – which is exactly the response we want.
More Dog-Related Guides: Why is My Dog So Cuddly All of a Sudden and Can Dogs Get Sexually Attracted to Humans?
Conclusion For "Why is My Female Puppy Humping"
As we have covered in this article, bringing home a new puppy is quite a responsibility, and there is a lot to learn about being a dog owner. When it comes to why your female puppy may be humping, we know that female dogs exhibit humping behavior during play, times of stress, when they're excited, out of boredom, for attention, and out of frustration.
And we also know that his behavior varies with the context in which it is performed. Determining the reason for that behavior leads to the most effective solution in figuring out how to curb or prevent the behavior.
Through our journey in this article, we know that distraction and stimulation are a great way to keep your puppy occupied and deter them from that pesky humping or mounting.
Over time, the less your puppy performs this act, the more it will grow out of it and not bring this behavior into adulthood. We hope that you have found this article, "Why is My Female Puppy Humping," helpful in your new pet parent experience.
If you find this guide, "Why is My Female Puppy Humping," helpful/informative, you can check out these other dog-related questions answered by our team:
You can learn how to stop your female puppy humping by watching "Why Do Dogs Hump – How to Stop Dog Humping/Mounting" down below: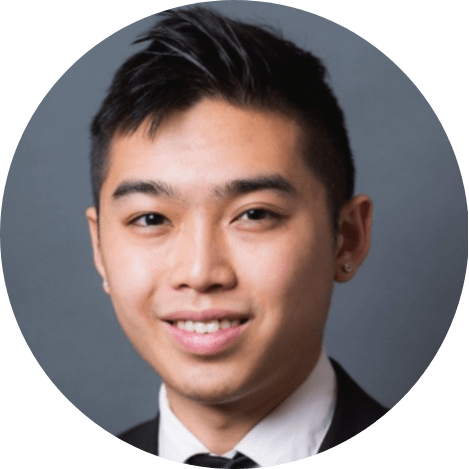 Andy is a full-time animal rescuer and owner of a toy doodle. When he's not saving dogs, Andy is one of our core writers and editors. He has been writing about dogs for over a decade. Andy joined our team because he believes that words are powerful tools that can change a dog's life for the better.
Why Trust We Love Doodles?
At We Love Doodles, we're a team of writers, veterinarians, and puppy trainers that love dogs. Our team of qualified experts researches and provides reliable information on a wide range of dog topics. Our reviews are based on customer feedback, hands-on testing, and in-depth analysis. We are fully transparent and honest to our community of dog owners and future owners.