Here's what you need to know if you're searching for the best F2 Labradoodle breeders in the United States. A Labradoodle is sometimes referred to as a 'designer dog.'
This is because they are the product of planned breeding between Poodles (Standard or Miniature) and Labrador Retrievers. Although most Labradoodles available from breeders are first-generation dogs, that is not always the case.
The F2 Labradoodle is a mix of two F1 Labradoodles. An F2 Labradoodle's parents are 50 percent Labrador and 50 percent Poodle. If you do the math, you'll end up with another 50 percent Lab and Poodle mix.
F2 Labradoodles are bred mainly for a particular color or their fleece fur. You will typically find different types of fur in an F2 litter, from extremely curly Poodle-like to very short-haired. F2 Labradoodles tend to be incredibly loving and friendly.
Before scrolling down this list of F2 Labradoodle breeders in the United States, check out these other breeder recommendations: Best Jack Russell Terrier Breeders in the United States and Best Cocker Spaniel Breeders in the United States.
F2 Labradoodle Puppies For Sale in the United States
Are you interested in purchasing an F2 Labradoodle? Our team at We Love Doodles listed the top F2 Labradoodle breeders in the United States below.
Labradoodle Product Recommendations: Best Treats For Labradoodles and Best All-Natural Shampoos For Dogs.
1. PuppySpot's F2 Labradoodles For The United States
Since you're searching for F2 Labradoodle breeders in the United States, we highly recommend checking out PuppySpot. PuppySpot is a reputable marketplace where you can browse for available F2 Labradoodle puppies from the comfort of your home, wherever you are in the United States.
If you find an F2 Labradoodle puppy on PuppySpot, keep in mind that all these breeders have to go through a strict screening process, so you can rest assured knowing that your companion will be safely shipped to your home.
Before you continue on your search for an F2 Labradoodle puppy for sale in the United States, check out the link to the marketplace below.
PuppySpot Details
2. Spring Creek Labradoodles
In 2000, Rochelle fell in love with Labradoodles. Within a short period, she knew there was nothing more she wanted than to work with these incredible dogs and become a Labradoodle breeder.
2001 marked the beginning of her breeding program. Long before most Americans had ever heard the word "Labradoodle," she was a Labradoodle breeder in the United States. She bred both Australian and American lines of Labradoodles for genetic diversity in the Australian lines.
Spring Creek's program focuses on service dogs, therapy dogs, and fantastic pets. Rochelle's experience and passion for working with rescue dogs before breeding is incredible assets. After a lifelong love of animals and a desire to become a veterinarian, she embarked on a fantastic journey.
Spring Creek's focus as an F2 Labradoodle breeder is temperament, health, coat type, and conformation, and they strive for the highest level of integrity at all times. Their main goal is to produce puppies suitable for therapy and service dog situations and make great family pets.
Spring Creek Labradoodles Details
3. ForeverGreen Farm Labradoodle
ForeverGreen Farm only breeds and raises F1, F1b, and F2 Labradoodles. Every puppy is given special care, and they have high standards and hold themselves to them.
All of their dogs have been hand-picked not just for their excellent health but also for their admirable temperaments. Before breeding, each dog they work with must pass the following series of tests at a minimum: Through embark, 171+ specific health markers are tested.
OFA Certified Testing: Hips, Eyes, and Elbows Besides the above standards, they also extensively test our breeding dogs for specific medical conditions (included in dog profiles). ForeverGreen Farm treats their dogs as members of the family, and they want them to live a long and happy life.
They are proud to provide you and your family with that kind of joy. No detail is too small when it comes to your new family member, so please feel free to contact them with any questions you may have.
ForeverGreen Farm Labradoodle Details
4. Elite Blend Labradoodles
Last on the list of F2 Labradoodle breeders in the United States is "Elite Blend Labradoodles." Located in Citrus Heights, California, Elite Blend Labradoodle puppies are raised at home with lots of love, attention, and exercise.
To ensure their puppies have a well-rounded temperament and are family-ready when they arrive home, they socialize their puppies at an early age with children and other pets.
In addition, they are taken on car rides, held every day, and receive basic training on staying close. In addition, they will be able to walk up and down steps and have been trained around various sounds such as car horns, fireworks, and doorbells.
When you adopt an Elite Blend Labradoodle puppy, they listen carefully to your family's story and match you with the puppy that fits your lifestyle and personality.
Their program is a labor of love. At Elite Blend Labradoodles, they find the greatest satisfaction in hearing from the families that found more passion, loyalty, and friendship in their lives because of an Elite Blend puppy.
Elite Blend Labradoodles Details
F2 Labradoodle Puppies
If properly trained, the F2 Labradoodle can make an ideal family pet. Because of their friendly nature, they accept and treat everyone like family. In addition to being devoted to their family, they are energetic companions.
Despite their gentle nature, they can also be joyous, jumping and playing with vitality when happy. Besides being easygoing, F2 Labradoodles were bred to be non-aggressive.
Some Labradoodles are not all that friendly, but a well-trained Labradoodle with a characteristic temperament is delightful. Several factors influence temperament, including heredity, training, and socialization.
Friendly temperament puppies are curious and playful, and they enjoy being held by people. So please don't pick the puppy who beats up their littermates or hides in the corner, but the middle-of-the-road puppy.
It is essential for the F2 Labradoodle to receive early socialization–to be exposed to different people, sights, and sounds–when they are young. Your F2 Labradoodle puppy will grow into a well-rounded dog if socialized.
It is a great idea to enroll them in puppy kindergarten classes. Social skills can also be improved by inviting visitors over regularly, taking them to busy parks stores that allow dogs, and taking strolls with neighbors.
How to Choose an F2 Labradoodle Breeder in the USA
Finding a breeder who can provide you with a Labradoodle that fits your needs can be long and tedious, but it is worth every second when you find the right breeder.
So many backyard breeders claim to breed Labradoodles that finding the right breeder is significant with Labradoodles. But unfortunately, their sole goal is to make money and aren't concerned with improving the breed.
Stay away from breeders like this. Avoid buying a puppy from a pet store as well. You support this horrendous practice if you purchase a puppy in a pet store. A reputable Labradoodle breeder strives to improve the quality of the breed with every new litter.
This breeder matches parents according to specific criteria to produce a healthy litter. So don't get sucked into the excitement of seeing all the cute puppies on your first visit.
You will get a better sense of your puppy's physical and behavioral characteristics by visiting a Labradoodle breeder and bringing your questions. Also, keep an eye on the parents to ensure they are healthy and well-behaved.
You should also inquire about their temperament and what kind of health issues they have had. Finally, watch how the puppies respond to the breeder. Playfulness and outgoingness are good indicators. Shy or fearful puppies have a reason.
Labradoodle Guides: Australian Labradoodle vs. Goldendoodle and Are Labradoodles Good Hunting Dogs?
Where Do You Find an F2 Labradoodle Breeder?
You'll increase your chances of having a happy, healthy dog that lives for a long time if you take the time to find a great breeder who responsibly breeds healthy F2 Labradoodle puppies.
The purchase of a puppy should never be quick or instant, and if it is, perhaps you should think about why the breeder wants to sell them so rapidly.
Breeders who are not on our list may also be responsible, but buyers may have difficulty identifying those breeders. Breeders with a reputation for taking care of their dogs are an excellent place to start.
See if friends, family, breed clubs, training clubs, or veterinarians have any recommendations. If the breeder claims that their puppies are registered, make sure this is accurate.
Labradoodle Guides: What is an English Labradoodle and What is a Micro Labradoodle?
Conclusion For The "Best F2 Labradoodle Breeders in the United States"
Breeders are your best choice if you want a healthy and happy F2 Labradoodle. But, there will be no better feeling than having this little puppy love you as much as you do.
Before deciding on an F2 Labradoodle puppy for sale, we recommend doing your research first. Many Labradoodle puppy mills raise dogs unethically. Therefore, you should learn about the breeder first and do your independent research.
For more guides similar to this list of F2 Labradoodle breeders in the United States, you should check out:
Before you purchase an F2 Labradoodle puppy from a breeder in the United States, you can learn more about the breed by watching "Labradoodle Dog Breed Guide" down below: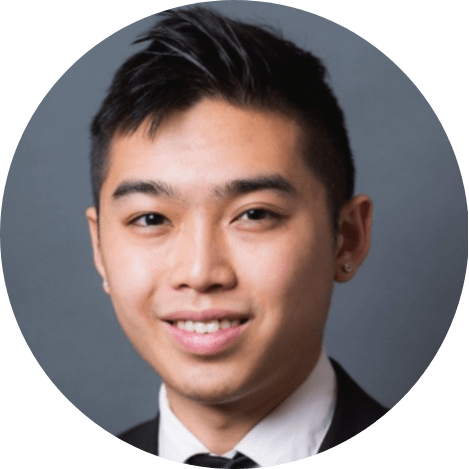 Andy is a full-time animal rescuer and owner of a toy doodle. When he's not saving dogs, Andy is one of our core writers and editors. He has been writing about dogs for over a decade. Andy joined our team because he believes that words are powerful tools that can change a dog's life for the better.
Why Trust We Love Doodles?
At We Love Doodles, we're a team of writers, veterinarians, and puppy trainers that love dogs. Our team of qualified experts researches and provides reliable information on a wide range of dog topics. Our reviews are based on customer feedback, hands-on testing, and in-depth analysis. We are fully transparent and honest to our community of dog owners and future owners.