This F1B Irish Doodle dog breed guide created by our team will have all the information you need to know. Feel free to check out our list of other Doodle breeds if you're interested in Poodle mixes. Now, if you're ready to learn about the F1B Irish Doodle dog, let's get started. The Irish Doodle Dog is relatively a new breed; it showed up only 30 years back. The Irish Doodle is the offspring of an Irish setter and a Poodle dog.
The Poodles come in three different sizes such as the standard, miniature, and the toy version. However, only the standard and the miniature sizes are used for making the Irish doodle. The Standard Poodle is the most commonly used for creating most of the Doodle dogs. Sometimes the small Poodle studs are used with the Irish Setters to make the Mini Irish Doodle.
Before scrolling down to the facts and information, we think you might be interested in learning about the St. Berdoodle, Groodle, and Jack Russell Poodle.
F1 and F1B Irish Doodle
The Irish Doodle is a Doodle variety still in development; most puppies are F1 (first generation mixes), meaning both the parents are purebreds. The F1 puppies are 50% poodles and 50% Irish Setter. The F1 Irish Doodle dog can be the perfect spit image of one parent or a perfect blend of both of them. The appearance and personality of the F1 puppies are unpredictable, but some breeders say that they are the healthiest. When you backcross the F1 Irish doodle dog with a Poodle, you produce the F1B Irish doodle. The F1B is 25% Irish Setter and 75% Poodle, making them more like a Poodle. The F1 and F1B have a high allergy tolerance and shed significantly less, but the F1B is said to have the highest allergy tolerance. Like how there are different Goldendoodle generations and Bernedoodle generations, the same applies to the Irish Doodle.
Temperament
The F1B Irish Doodle dogs are friendly and gentle. They are polite with children and are also very intelligent. These Doodles are known for their sharp minds and socializing skills. They love being outdoors but don't need intense exercises as Labradoodles and Goldendoodles need; a slow walk is will great for them. Don't let their cute and calm demeanor fool you because they are energetic, and you will find them often hopping around like bunnies. However, they should not be left alone and will always need a member at home.
Size
The size of the F1 and the F1B depends on its parents. If a Miniature Poodle breed is used, the resultant pup will be a miniature Doodle dog. More or less, the male F1B Irish Doodles' height falls somewhere between 25 to 28 inches. The females, on the other hand, stand between 22 to 26 inches. The males weigh up to 70 pounds, whereas the females weigh up to 60 pounds.
Related: What is the Best Doodle Breed?
F1B Irish Doodle Training
There is a slight drawback here; the Irish Doodles are not easy to train, and the F1B is also not too fond of training. These little furballs are unpredictable and despise training because they tend to get bored quickly. The Irish Setter parent is to be blamed here because the Poodle is easy to train. If the F1B is more like its Poodle parent, then you are in luck because training them will be easy-peasy. Ultimately, it all depends on which traits the F1B inherits from its parent.
Training an Irish Doodle needs patience and commitment. Once it's taught, this Doodle buddy will never forget it. Although training is a challenge, these lovable Doodles are easy to house-train. No matter how challenging the training is, you need to apply consistent positive reinforcements and gentle encouragements. The trainer needs to become the assertive but gentle alpha to teach them acceptable behaviors. Don't exert yourself too much, and don't try to impose or use force because then they will become hostile and never take instructions from you.
Dog Training Product Recommendations: Best Dog Training Shock Collars and Best Training Collar For Stubborn Dogs.
F1B Irish Doodle Lifespan
Irish Doodle dogs have a lifespan of 12 to 15 years. The standard-sized F1B Doodles usually make it to 15 years, and the miniature ones can go beyond that 15 years is a pretty decent life expectancy for designer breeds. The F1B Irish Doodles have a higher chance of inheriting genetic issues from the Poodle parent side since they carry 75% Poodle genetics and only 25% Irish Setter genes.
Other Doodle Breeds' Lifespan: How Long Do Goldendoodles Live and How Long Do Aussiedoodles Live?
Conclusion For The "F1B Irish Doodle"
Irish Doodles (both F1 and F1B) are patient, loving, outgoing, and friendly. They make excellent pets for any home. These Doodle pets love spending time with their family members and don't like to be alone, which can induce separation anxiety. They need a few hours of playtime, including spending time outdoors. These Doodles are also low-shedding, making them a perfect companion for anyone with allergy issues.
They have a lot of positive traits that make them desirable. There are also some negatives, such as it is not easy to train them and do well only in homes with at least one stay-at-home member. Another major con is that these are not the most budget-friendly Doodle breed; the Irish Doodles can cost up to a whopping $1,400, and the mini versions have an even heftier price tag.
If you think the Irish Doodle is perfect for you, then we wish you the best of luck on bringing home a companion. If you're trying to find a breeder, we recommend doing your research before making any purchasing decisions. There are numerous puppy mills out there, which means you'll have to be extra careful.
If the Irish Doodle isn't for you, many other breeds could be compatible with your living environment:
To learn more about the Irish Doodle, watch "Top 10 Facts About The Irish Doodle Dog" from Dogs Now down below: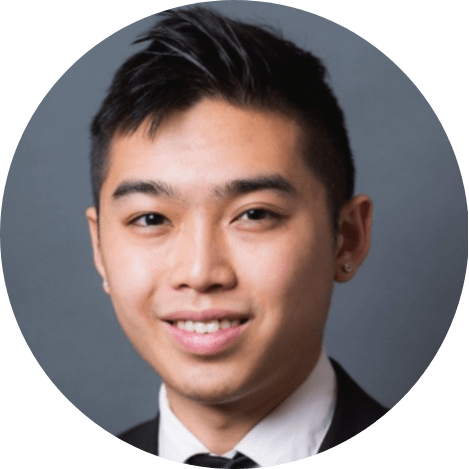 Andy is a full-time animal rescuer and owner of a toy doodle. When he's not saving dogs, Andy is one of our core writers and editors. He has been writing about dogs for over a decade. Andy joined our team because he believes that words are powerful tools that can change a dog's life for the better.
Why Trust We Love Doodles?
At We Love Doodles, we're a team of writers, veterinarians, and puppy trainers that love dogs. Our team of qualified experts researches and provides reliable information on a wide range of dog topics. Our reviews are based on customer feedback, hands-on testing, and in-depth analysis. We are fully transparent and honest to our community of dog owners and future owners.